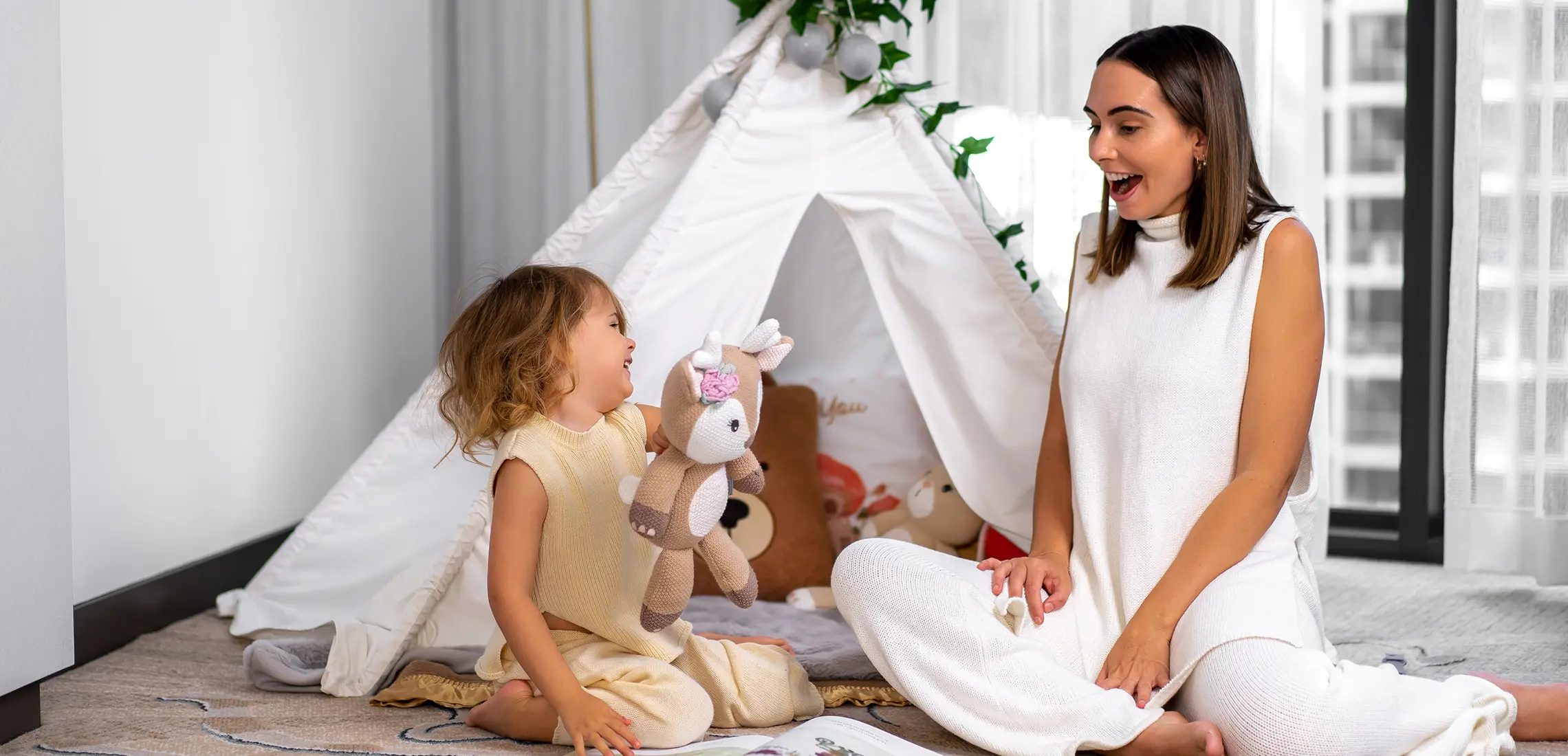 Check In With The Kids To This Slumber Party In The City
A five-star sleepover!
By Lisa Cameron | 6th July 2022

If an overseas family holiday isn't on the cards this year, there are other ways to get your travel kicks – and it doesn't involve delayed flights, lost bags, or airplane food.

For those looking for a treat a little closer to home that ticks all the boxes for the whole crew, add The Westin Brisbane's Ultimate Slumber Party to your family calendar, pronto!

Styler Lisa Cameron recently checked in with her husband and three sons aged 5, 2, and 7-months, to experience this kid-friendly stay right in the heart of the city. Read on to find out what she thought of the stay…

By the time we pulled up to the Westin, it's safe to say I had lived a day. The kids had been particularly 'energetic' that morning and I was on the tail end of a huge work week. I was keen to unwind and spend some much-needed quality time with my boys. Cue The Westin Brisbane's Ultimate Slumber Party – a family package that meant our room would include a tepee, a storybook library, and all the toys needed to ensure a stay filled with plenty of play, wonder, and imagination. Believe me when I say that this stay couldn't have come at a better time. The following day would be my birthday and it was my eldest son's (Harley, 5) last day of school, so I was sure that this stay would be a reward for all of us.

Check in was a total breeze and the excitement levels were high as we opened the door to our spacious suite. First on the agenda – a bathroom check. The boys have a fascinating appreciation for good bathroom decor and the Westin's did not disappoint with floor-to-ceiling marble tiles, a spacious bathtub, and a big rainwater shower head – just the kind they like. We had only been in the room a minute and Harley was already in the tub (having pre-packed a glitter bath bomb in anticipation).

After, it was time to check out the gorgeous pool which had a swim up bar that I was dying to test out. The pool was a warm 24 degrees and had a shallow section that meant Jude (2) could bounce around and splash in the water without me having to fully get in. After an hour of pool fun, a smoothie break for the boys, and a champagne recharge for the mummy, we decided to head back to the suite for some winddown time.

We spent the rest of the afternoon watching Peppa Pig, playing hide and seek with the stuffed animals, and laughing – it was pure bliss. We read an array of the sweetest stories imaginable: stories about filling buckets with acts of kindness and being brave. We lay under the tepee and talked about all the fun things we had done during their day, and all the adventures we would have tomorrow. The boys loved having a hotel room that felt like it had been curated just for them!

Dinner rolled around and we were ready for something low key so opted for room service. The novelty of room service was a big hit for the kids and a big hit for my husband and I who were far too tired to get everyone looking presentable for dinner, including ourselves!

The following morning was my birthday, and I was spoiled with pressies and cuddles, an amazing buffet breakfast, and treated to the signature massage at Heavenly, the Westin's in-house spa. What a beautiful way to replenish my mind and body and finish off a truly memorable stay-cay. Only a day prior I had walked into The Westin feeling tired, stressed, and craving more time with my little humans. Now, that felt like a distant memory and instead I was a relaxed 'fun' mum with a very full heart.

Keen to check in and experience it yourself? Book that staycay here now before it ends on 30 December 2022!