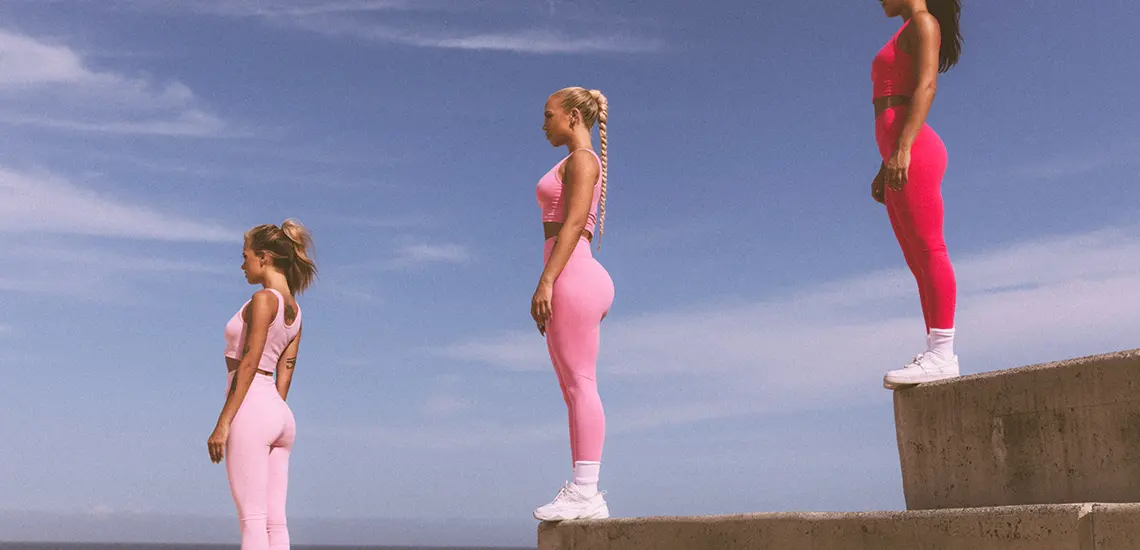 Tammy Hembrow's Home Workout
The pink ladies practicing their social distancing
By Guest Styler | 31st March 2020

We humans love routine. And while some of us free-spirited folk like to claim that the confines of such a thing are simply not for them, there have been many (many) studies that back the daily routine idea. Also, if you need more convincing, ask any parent about their nightly routine before bed. No sleepy-time routine = no sleep. Routine is just in our nature.

Lucky for us, serial entrepreneur, founder of Saski Collection, influencer, and mum of two, Tammy Hembrow, has shared her five tips to beginning a healthy at-home routine to get you through your self-isolation. Plus, a few speedy at-home workouts to start your day off with a burst of energy.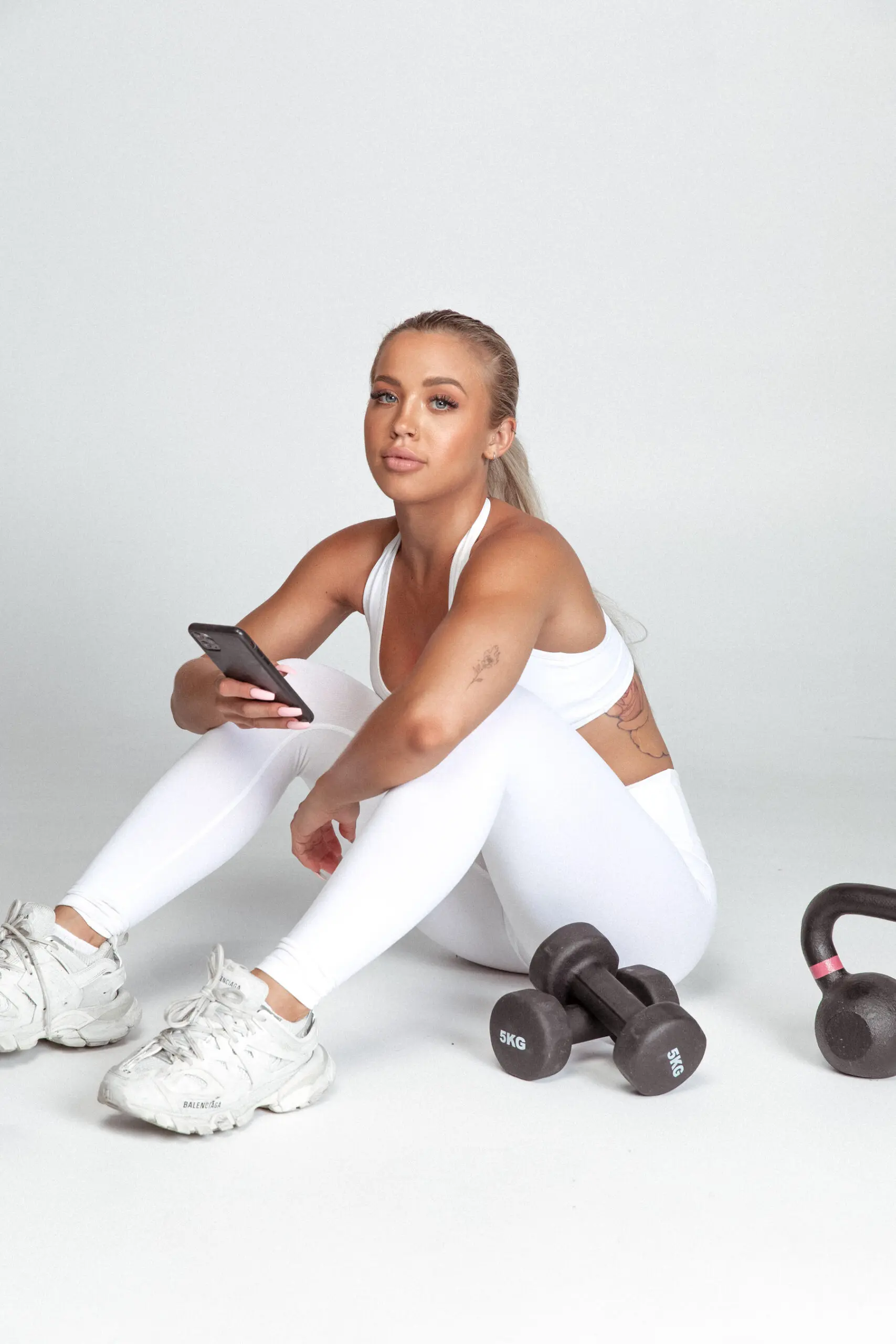 Tammy's top five mindset hacks to tackle self-isolation:
1. Plan your week 2. Take care of your health – don't overwhelm yourself 3. Forget perfection 4. Allocate your time responsibly 5. Enjoy small victories
And, on her speedy at-home workout, (only a few of the many available on her Tammy Fit App), Tammy believes it doesn't take a lot of equipment and time to get our butts off the couch and move once a day.
Speaking of butts…
"This program is designed for anyone wanting to build a bigger, round, toned, and lifted butt. A lot of women think it's impossible to go from pancake booty to a strong perky butt, but that's exactly what I've done and that's exactly what this program is designed to help you do," says Tammy.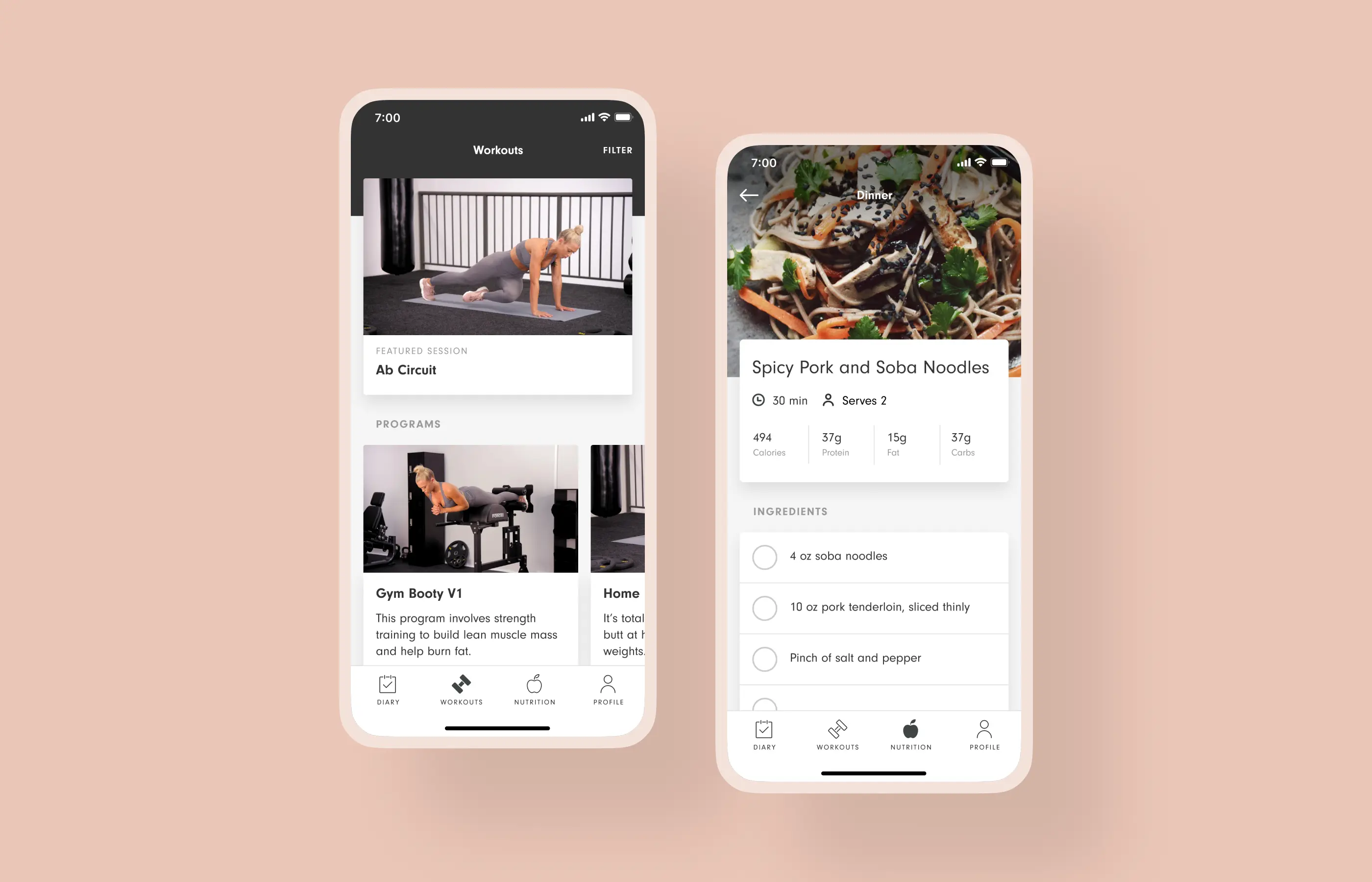 So, let's get moving!
DAY 1
Barbell Squat – 3×12
Split Squat – 3×12 per leg
Wide stance leg press – 3×12
Back extension – 3×12
Barbell hip thrust – 3×12
Cable kick back – 3×15 per leg
DAY 2
Barbell Squat – 3×12
Straight leg deadlift – 3×12
Weighted lunges – 3×12 per leg
Smith Machine Step Up – 3×12 per leg
Sumo Squat walk with pulse – 3×12
Squat Jumps – 3×20
DAY 3
Barbell Squat – 3×12
Barbell Hip thrusts – 3×12
Fire Hydrant – 3×20 per leg
Cable Kick Back – 3×15 per leg
Cable Hip abduction – 3×12 per leg
Squat pulse 40 seconds into squat jump 40 seconds
And you can do all of this in style, because Tammy and Saski Collection have just launched their latest luxury athleisure collection 'Pink'. With her last collection being snapped up on launch day and with the added layer of lockdown in the mix, we think this gorgeous collection will run out the door (so to speak). Oh, and it's worn by J Lo, too – in case you needed another reason to purchase.
Find out how you can stay active and stylish from home by visiting www.saskicollection.com or downloading the Tammy Fit App.
For more related articles on COVID 19 like the self isolating cocktail recipes, at-home workouts and things to do while self isolating check them all out here.