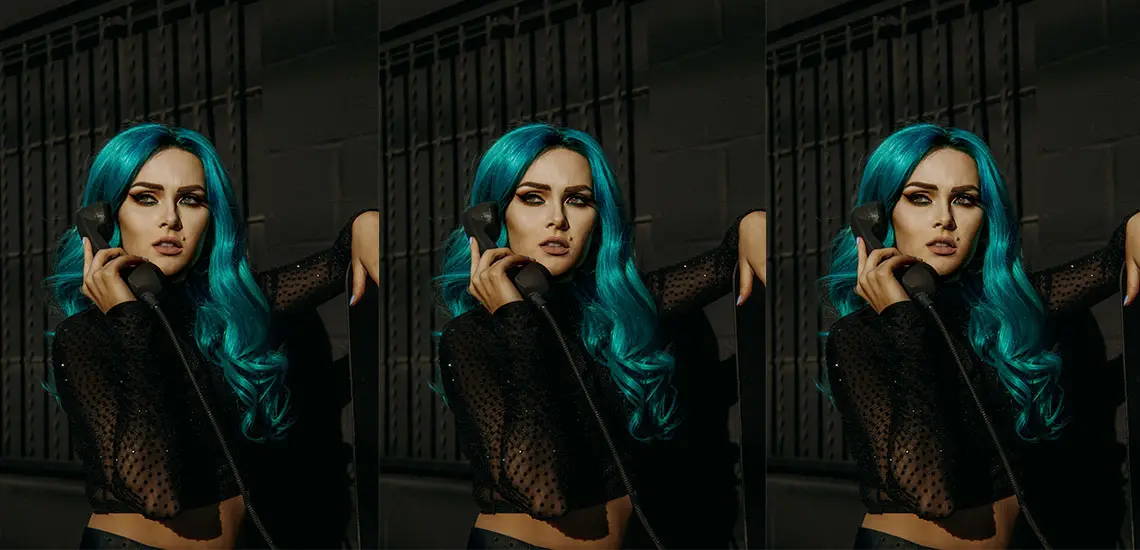 We Chat To Sup I'm Bianca!
Cover queen!
By Guest Styler | 5th March 2020

Reigning from Sydney, singer and songwriter, Bianca (Sup I'm Bianca) is going to be an artist to watch! She's moving from strength to strength in the industry – both here in Australia and internationally and, she's moving fast. After claiming the number one spot on the ARIA Club Charts from her tune 'Focus' with DJ and Producer, Bonka, Bianca has caught attention from the likes of Jennifer Lopez, Halsey, 5SOS and more for her viral YouTube covers. With over 400K YouTube subscribers, we've snagged a hot minute with the artist, ahead of her next single 'Atlas' out 13 March.

Bianca! Thanks for joining us! Congratulations on the release of ATLAS! Tell us the creative process behind the track. 

Thanks so much for taking the time to chat with me! I was writing this piano instrumental and the line "I'm your world and you're my Atlas" popped into my head. I love Greek mythology and decided to run with the idea. It's basically about two people coming from clashing backgrounds; one has been around a long time and knows how bad and dark life can be and the other is naive and sheltered. Atlas learns from the girl that there is still good in the world and the girl learns about what's outside her bubble and becomes wiser because of it. It's basically a metaphor for relationships. We all come from different places and have gone through different things and I think it's important to appreciate each other's differences and learn from them, so we can help each other become better versions of ourselves.

How do you describe your sound? I'd say dark/pop/synth wave is probably a good way to describe my music as a whole –Atlas is the first ballad I'm releasing from this new bunch so I'm excited for my followers to hear a new vibe.

Who inspires you in the industry?

Female artists/producers/writers/creatives inspire me a lot. Women in the industry tend to be underrated a lot of the time and I get really inspired by girls like Grimes who are multi-faceted, do the majority of their work themselves and have a crazy work ethic.

What was the first song you wrote?

I wrote my first instrumental piece on the piano when I was four (years old) and it was called "My choo choo train", but the first actual song with lyrics was when I'd just turned five and it was called "Music school is fun". Clearly I was vibing my piano lessons haha! After those two bangers I took some time off to soul search and got back into writing angsty songs when I was 12 and kept going from there. 

When did you start performing, and then realise you wanted to do this full-time?

As I mentioned, I started piano when I was four and then ballet when I was six and it just snowballed into singing and acting – basically any possibility for me to perform in some way was what I wanted as a kid haha. There's never really been a time growing up that I've wanted to do anything different, so it's just always been what I've done and will continue to do.

Any "pinch-me" moments so far?

I've had a bunch of cool ones through YouTube like Halsey video-reacting to my cover of "Without Me", Little Mix posting my cover of "Bounce Back" on all their socials and 5SOS sharing my cover of "Easier" on theirs. A huge one outside of YouTube was actually the first song I'd written that wasn't specifically for me. It ended up in the hands of Jennifer Lopez and she performed it at the iHeart Radio Music festival and I only found out about it because I was scrolling through my Facebook and saw a music news page post about it. That was crazy.

Speaking of JLo, talk us through the song, Breaking Me Down. 

Yeah so as I mentioned earlier, it was the first song I'd written in a session that wasn't specifically for me.  I'd never thought of writing for other people, but my good friend George Bechara got me in the studio to start top lining, so I could keep making music while I decided what kind of music I wanted to write for myself (I was feeling really down about music at the time). He had some connections to Pitbull and then it ended up with Jennifer Lopez and a couple of weeks later we had a recording of her singing it. I couldn't believe Jenny From The Block had heard my voice, let alone wanted to sing what I'd written. It was a pretty good confidence boost to say the least!

So, from that, what else ranks as your biggest achievement to date?

Getting a number one Aria Club Chart and number nine American Billboard Dance Placement with Bonka for our song "Focus" last year was amazing. I also had some really cool opportunities in 2019 to perform at massive events. Two that stuck out were being the opening entertainment at Suncorp Stadium with Bonka for an Eels vs. Broncos football match and singing with Sunset Bros at Festival X in front of over 9000 people.

Yes, Festival X! Any back stage antics to share?

Festival X was insane. I sang "Heaven" with Sunset Bros and every single person in the audience was singing it with me – such a cool experience. Backstage was actually extremely chill surprisingly so unfortunately, I don't have any crazy stories to share.

Do you have any pre-stage rituals or must-haves?

Not particularly! I just listen through the songs I'll be doing on my phone and get nervous.

What's been your favourite cover and why? 

Hmm I think probably "Boy With Luv" which was the first Korean cover I did. It was soooo hard to learn but it was such a fun challenge and I loved how appreciative the people watching were, that I'd tried to sing it in the original language. Apparently, I didn't make too many mistakes with the pronunciation too which was a win for me.

Who would your dream collab be with?

Ooo I have a couple! Kavinsky, Justice, Grimes, The Weekend and Illenium. Actually, that whole group of people on a song would be insane!

What's the plan for Bianca for 2020? Any sneaky exclusives you can let us in on?

The plan is to release as much music as possible and hopefully start touring that music throughout the year. Sneaky exclusives? Oooo I have collabs with Prince Fox, Jaysounds, Sunset Bros and No Fire/G-Wizard coming out in between my releases so you guys have that to look forward to.
Quickfire Questions:
Favourite song of all time? One song is too hard haha but at the moment I'm all about "Maniac – Michael Sembello".
Favourite song to perform? I've been doing an acoustic cover of "Cher – Believe" recently and I love it.
Can't live without… My dogs, my family and my boo Mike.
Pineapple on pizza? If the pizza is a ceramic bowl and the pineapple is alone, cut up in the bowl then absolutely.
Love to meet… A sloth
Number one fan? Oo I have a bunch of amazing dedicated fans who I chat to all the time (you know who you are) but I'll give @michanca.fan on Instagram a massive shout out because she's got a dedicated account with memes, posts and shares my stuff and is all round just super supportive. <3
Must-have item when on tour? Chilli Chips
Movie title that best describes your life? I totally cheated this quick fire and did an online quiz to get this answer but I got "The Sound of Music", which is crazy and weird but obviously the quiz knows all and was 100% correct.