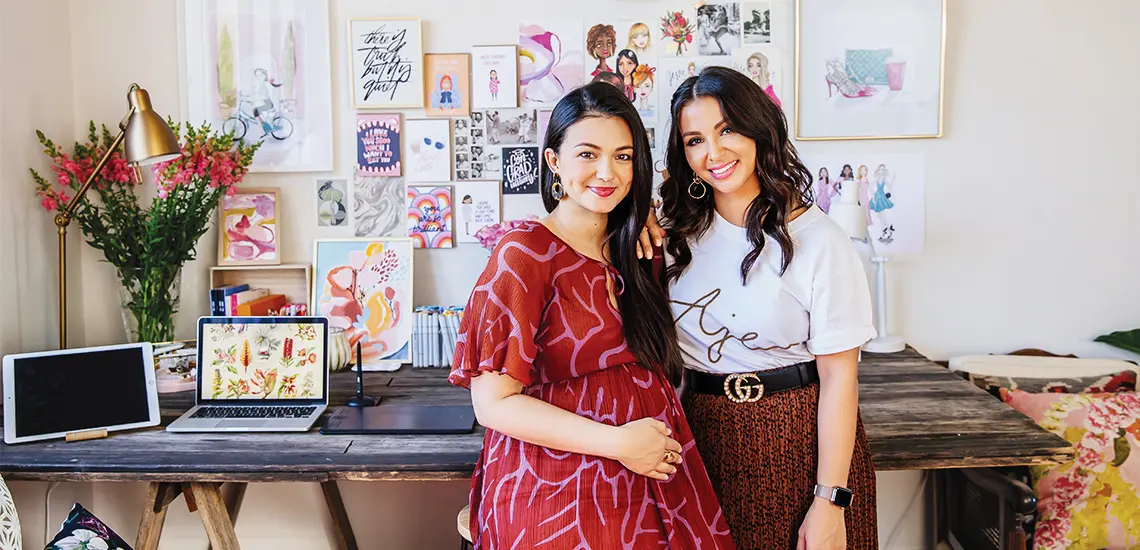 Sibling Spotlight: Meet The Two Artsy Sisters Changing The Fashion Game
Sibling goals!
By Guest Styler | 31st May 2019

When we heard (read: saw it on the 'gram) about two sisters in Brisbane creating mind blowing fashion illustrations for exclusive live events and running a unique greeting card business, we had to find out more. Meet fashion illustrator, Kaili Saba, and graphic designer of The Cardy Club, Natasha Carty.
What was the moment you knew you wanted a career in graphic design/ illustration?
Kaili: After my husband and I travelled to Europe last year, I felt really inspired. I decided to leave my interior design course and pursue my love of illustration. I started posting my fashion illustrations online, and it's all grown from there!
Natasha: I was studying Photography when one Christmas, I decided that I would hand draw individual Christmas cards for my family members. I loved it so much that I switched from studying Photography to Graphic Design.
How long have you been running your own business for?
Kaili: I've been running my illustration business since September 2018.
Natasha: The Cardy Club has been up and running since February 2018, so a little over a year.
What were you doing before running your own business?
Kaili: Before doing illustration, I was studying interior design, managing the administration side of our family business, and being a mum to our 3 kids! (Still doing the family business and mum gigs though! ?)
Natasha: I was working in Film and Television Production in Sydney.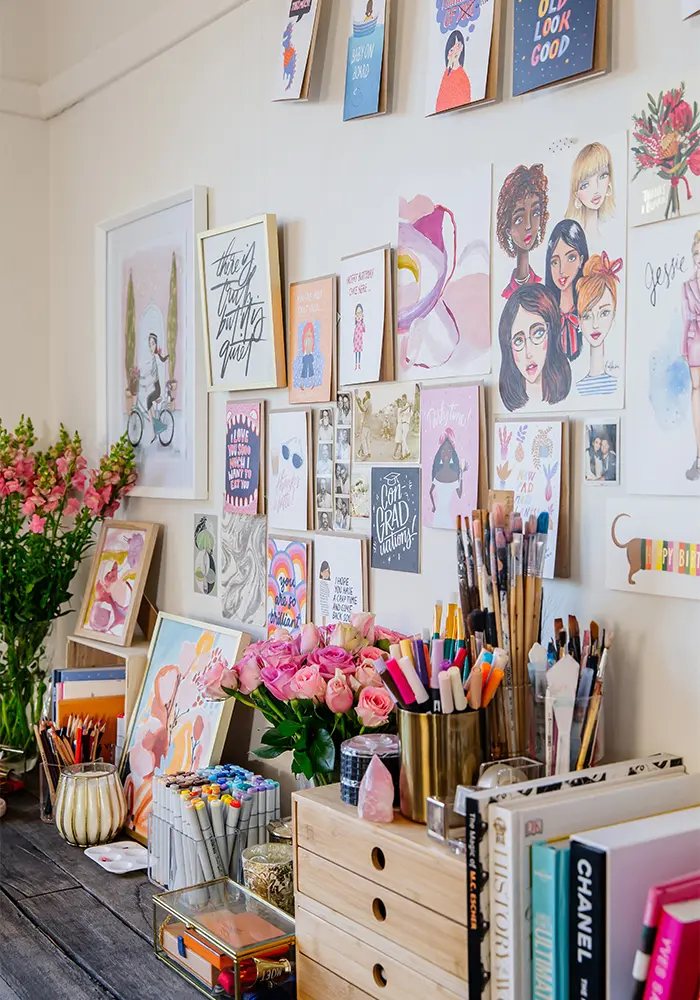 Who or what inspires you?
Kaili: Anyone who is hard working, genuine and positive, carving out time to pursue their passions and dreams in whatever field or capacity.
Natasha: Dallas Clayton, Michael Leunig, Music, Art books and galleries and Travel.
Kaili, you juggle your own business, a family business and you're head of a family of five, what's your secret to keeping your creative ideas flowing?
I love looking to Instagram or Pinterest for ideas. If there is an event like the Met Gala on, I'll often find a beautiful fashion look or photograph that will spark a creative idea.
Natasha, what's it like running your own greeting card business with your musician husband Jack Carty and with a baby on the way?
I feel incredibly fortunate because it's bloody great. Jack and I have been together for six years and for that time we've both mostly worked for ourselves. This has meant that we've spent a lot of time at home together with our "work hats" on. It's always been a good dynamic and we've naturally ended up becoming each other's biggest cheer leaders.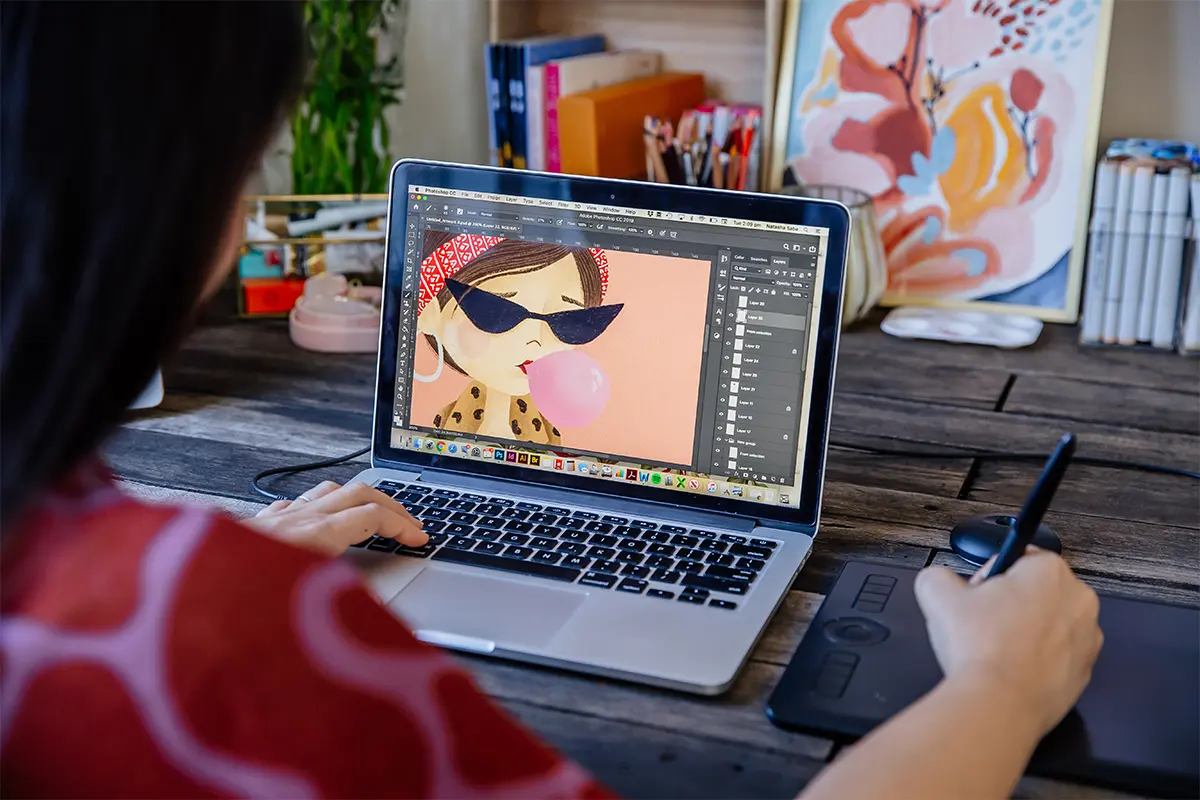 What are you obsessed with/bingeing right now?
Kaili: I binge true crime daily such as Outlander, Invisibilia and Case file. I'll often be drawing beautiful fashion inspired images whilst listening to true crime and murder mysteries.
Natasha: My favourite podcasts right now are This Is Love, 99% Invisible, Everything Is Alive, This American Life and BBC's The Enquiry.
Favourite pun?
Kaili: I don't complain, I just wine ?

Natasha: The cheesier the brie-ter. (I just made that up! It's some of my best work!)
Career highlights so far?
Kaili: I just drew for Westfield as part of their Mother's Day campaign, and it was such a beautiful event; l loved getting to meet and draw the special women in peoples' lives.

Natasha: Winning the "Emotive Design" category of this year's Paper Awards at Top Drawer in London. I had visited the year before as a guest before even starting The Cardy Club and was totally inspired (and intimidated) by the calibre of work. Winning an award one year later was mind blowing.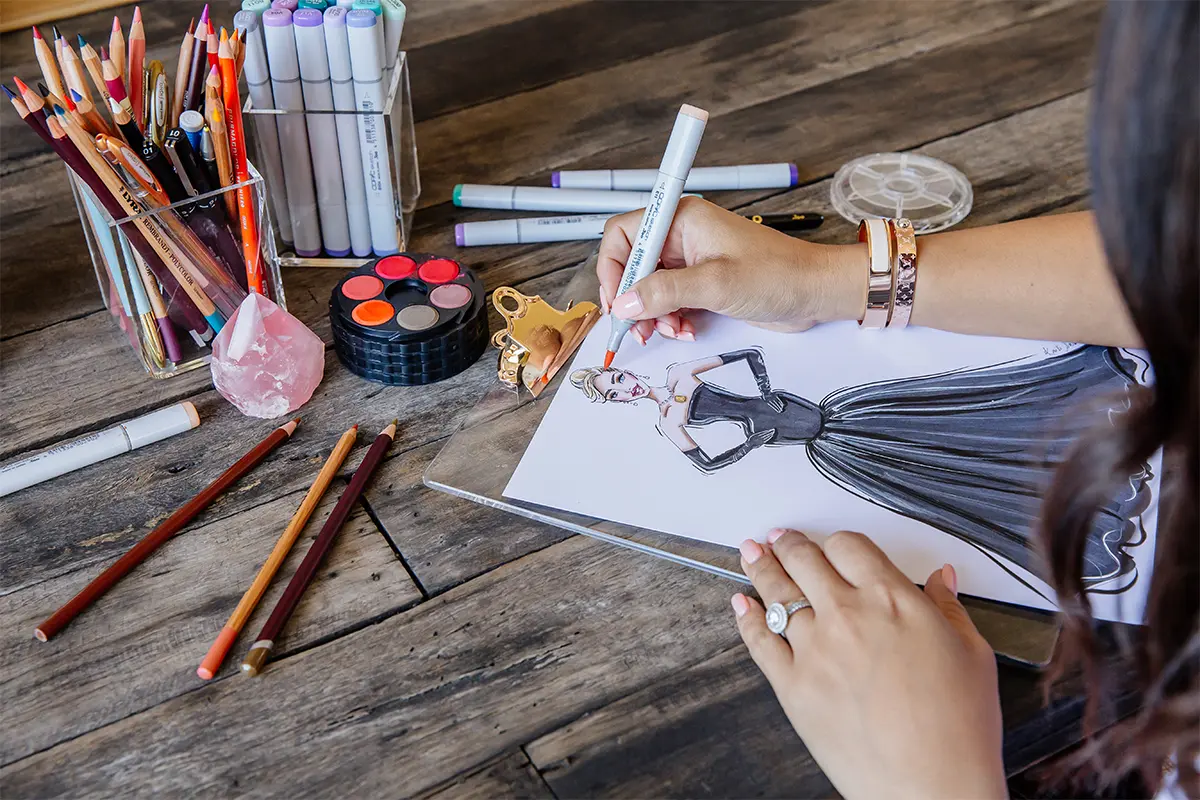 Advice for other creatives wanting to start something of their own?

Kaili: just go for it! Don't wait for the perfect idea or business plan, or until you've got more experience, or the right qualification; just start sharing your creative work with the world. You never know where it will lead!
Natasha: Don't focus on the end goal, that will just paralyse you. Instead just focus on the first step. That will naturally lead you to the next step, and then the next step, and the next. Before you know it, you'll barely recognise yourself.
Love these talented sisters? Us too! Download your free gift from Kaili and Natasha: a June fashion illustrated calendar and a Cardy Club greeting card! Keep for yourself or make someone's day.
Liked this? You'll love these! 1. Lights, Camera, Action! Meet The Woman Re-defining Photography 2. The Brisbane Bucket List: 21 Iconic Things To Do In Our City 3. One Of Our Stylers Visited Townsville's Multi-Million-Dollar Resort!