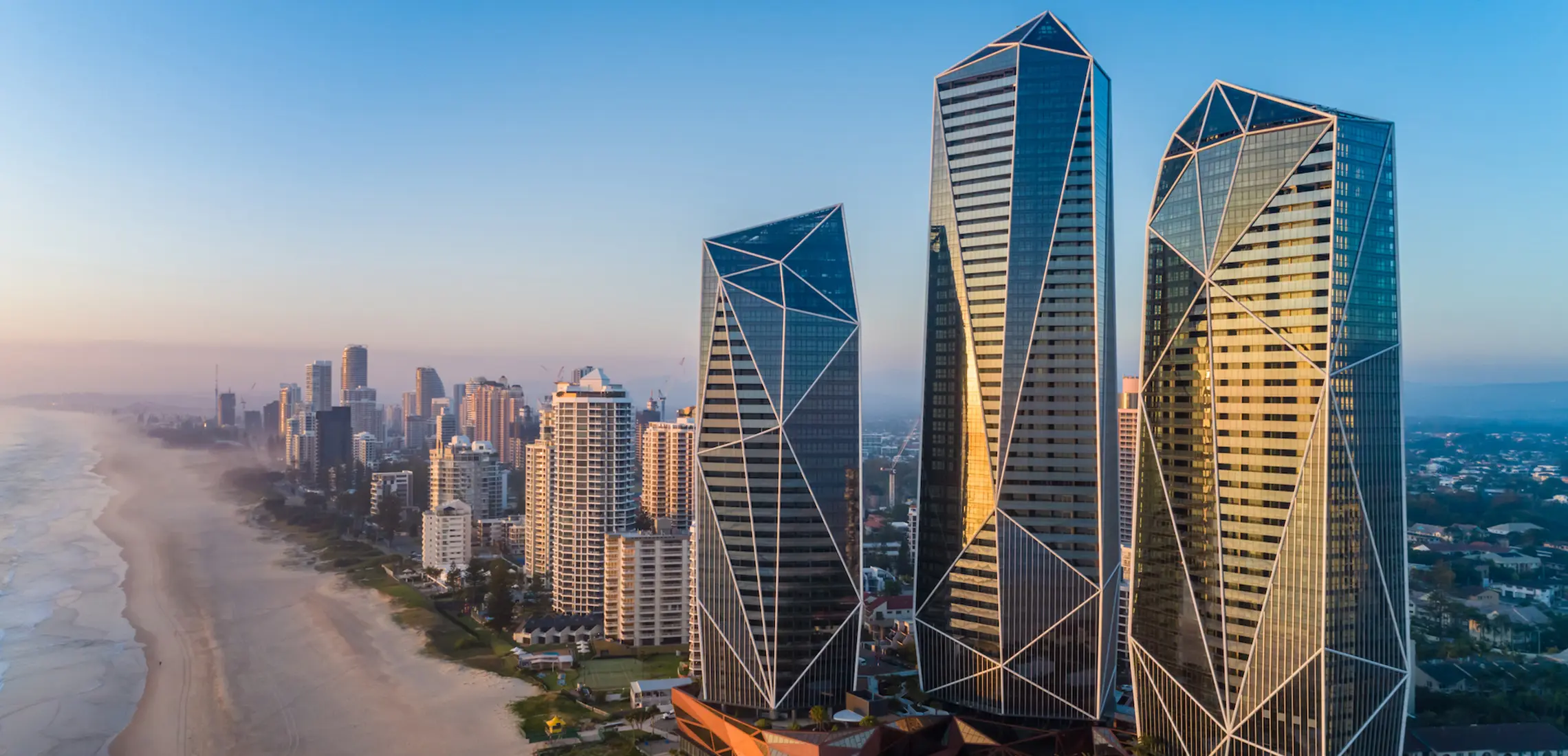 This New Beachfront Hotel Oozes Luxury With A Side Of Coastal Charm
A new wave of indulgence
By Bianca Licina | 19th May 2022

If you thought the Gold Coast couldn't get more luxurious, you were wrong. The Gold Coast's already extensive list of hot spots for locals and visitors has now been extended, with the arrival of a new luxury resort, boasting beachfront views, modern design, and fine dining.

The world-renowned The Langham Hospitality Group introduces its newest home on the beaches of our very own Gold Coast. Adorned with impressive facilities and an exclusive location, The Langham, Gold Coast  invites all coasties and city slickers from near and far looking for both luxury and coastal elegance.

Situated centrally between Surfers Paradise and Broadbeach, The Langham is located in the central and tallest of the Jewel towers along the sparkling shores of our beloved coastline – the first development with direct beachfront access to be built on the Gold Coast in more than 30 years. Each room looks out onto the gorgeous blue expanse of ocean or the leafy green hills of the hinterland. If you don't want to just look but also touch the scenery, take one step outside and you will find yourself standing in the sand, facing the rolling waves.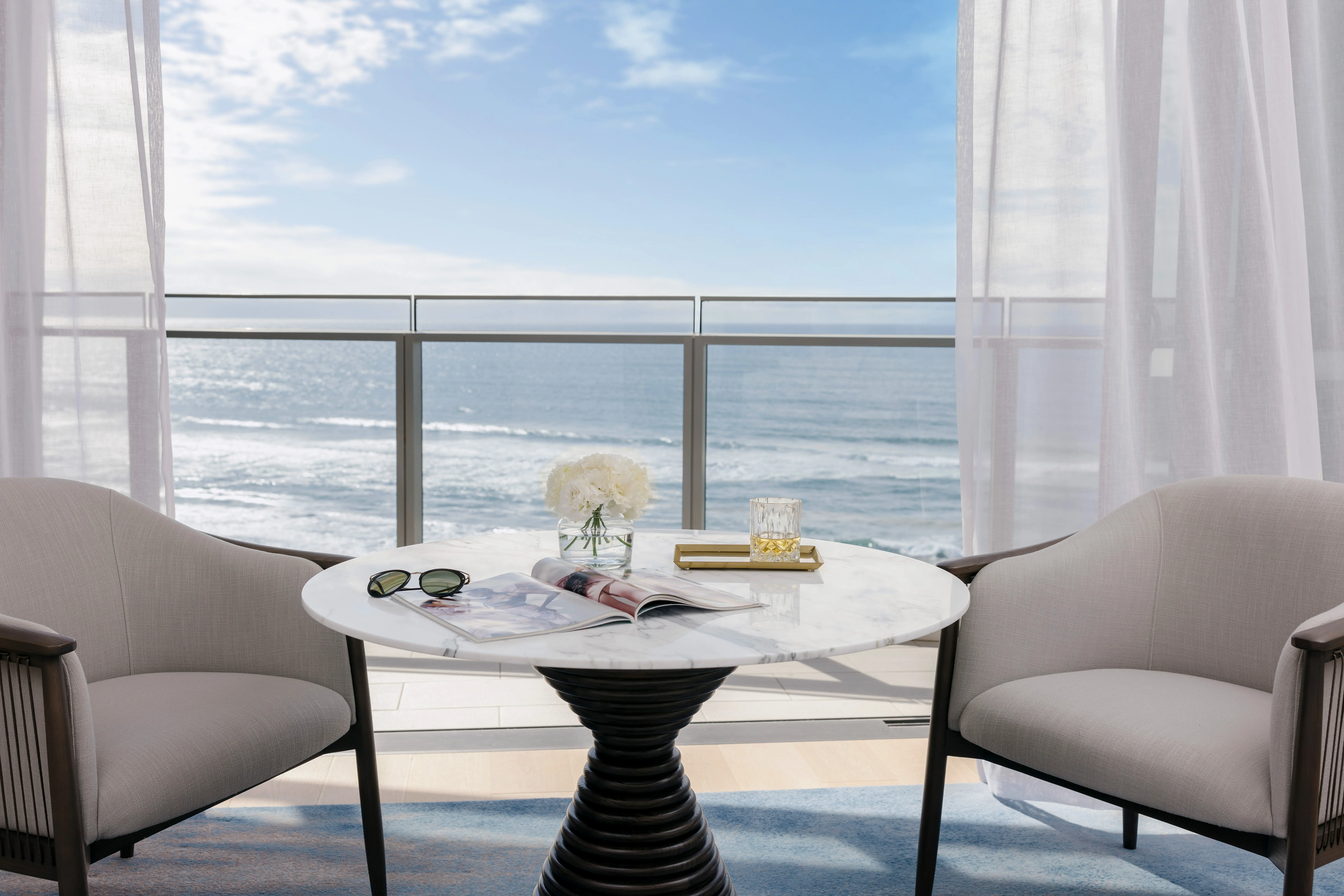 To be further entranced in the luxe and laid back lifestyle of the Gold Coast, the hotel's modern, coastal design gets you in the mood to fully enjoy your stay. Not a beach bum? Enjoy a dip in the hotel pool overlooking the Pacific Ocean and adorned with the swim-up Pool Bar. If your hours of soaking in the sun take it out of you, do not fear. Wade over to the bar and be welcomed with hand crafted cocktails and freshly-popped champagne to re-hydrate and rejuvenate with a light snack.
Looking for a complete escape? Further unwind and relax at Chuan Spa – the hotel spa that offers luxury and high-grade treatment, following a holistic approach and using traditional Chinese medicine techniques.
Now for the important part – food. The Langham, Gold Coast offers an array of dining to satisfy all you foodies. Feeling like a long, lazy lunch? Enjoy Akoya's modern Australian menu whilst overlooking the ocean with a glass of wine in hand. Alternatively, come spring, you can head to T'ang Court – a Michelin-star dining experience of authentic Cantonese food.
For those who can't get enough of the beautiful beaches, enjoy a mouth-watering sandwich at The Langham's 26 & Sunny located right on the beach. If you're looking to satisfy your sweet tooth, enjoy Palm Court's afternoon tea of delicious pastries and sweets. Even the most selective food critic will not be disappointed.
For those who like a cheeky drink (or four!), The Langham not only has one but three bars to quench your thirst. Head to the refreshing Pool Bar, the breezy Lobby Bar, or Coral Moon – an exciting open-air bar that will definitely get your taste buds tingling with exotic and innovative cocktails.
Does a luxurious, coastal stay seem right up your alley? The Langham is calling you! Take up their opening offer which includes an ocean-view room, a complimentary buffet breakfast for two and welcome cocktails on arrival.
The Langham, Gold Coast is set to open late-July this year.