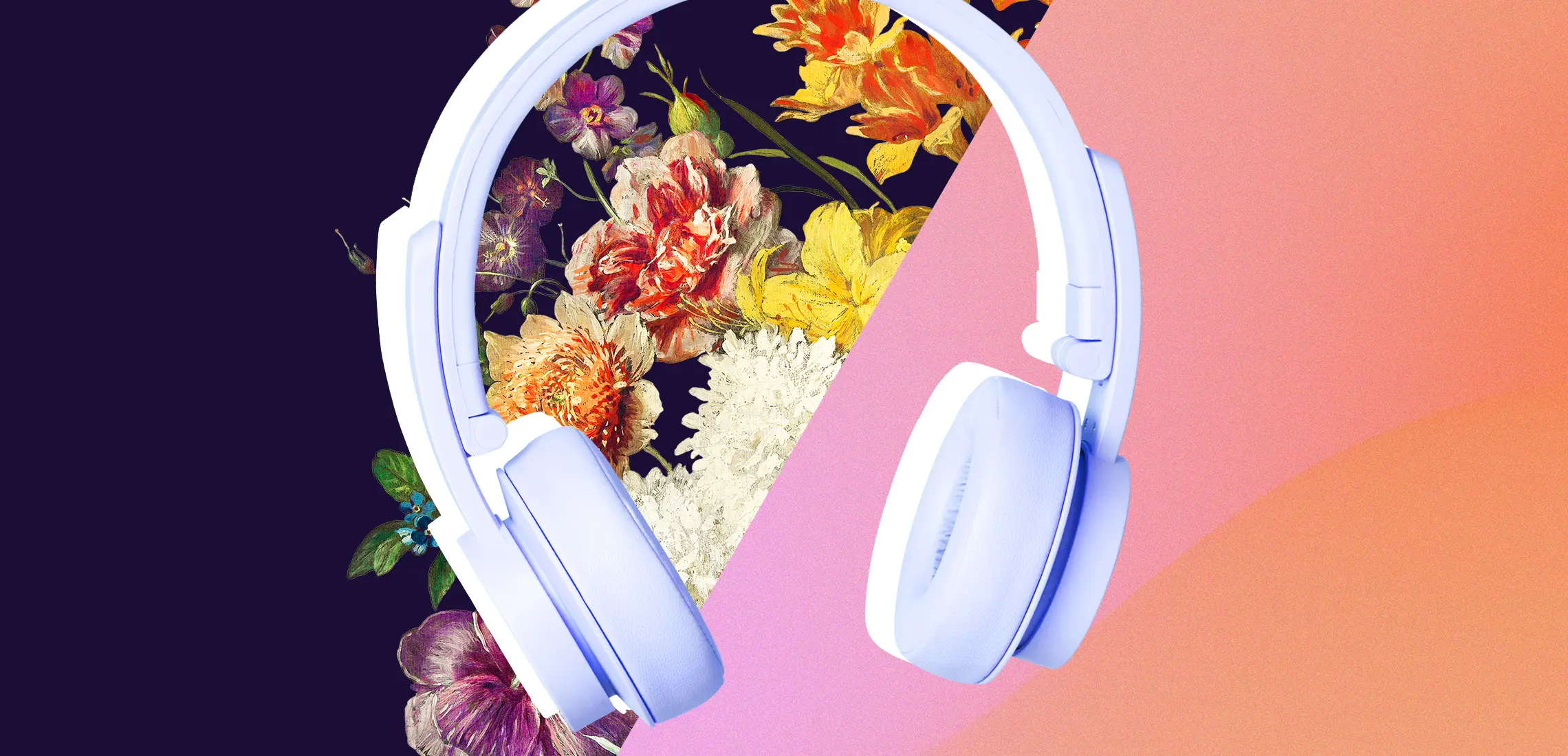 Hey, You! Here Are Our 6 Favourite Podcasts To Encourage Self-Love
Maybe you should go and love yourself
By Julia Wyer | 25th October 2021

Let's face it: we all have those days (sometimes weeks) when we aren't giving ourselves the hype and self-love that we deserve! Combine that with a bloody global pandemic and, boy, does it make it hard to be kind on ourselves. Whether you are missing family, a daily routine, or just feeling like yourself, its times like these, when it's vital to step back and feel the self-love.

Albert Einstein once said in the middle of difficulty lies opportunity! And while this may sound cliché, we have made a list of our favourite podcasts that are guaranteed to inspire you to get out of your rut. From self-care and body positivity, to simply taking care of your mind, body, and soul, banish those negative vibes and pop on one of these self-loving podcasts to be inspired as much as we were!

If you're feeling it, she's saying it! Based in LA, Lauren Elizabeth is giving us a podcast for every mood, every Wednesday. She has no shame in telling you her best and worst moods of the week – in the most hilarious and honest way. She puts her most genuine self forward and gives her listeners authentic and comforting advice about what she is going through. We guarantee, this pod won't make you feel so isolated with the ups and downs of your mood. The #MyMood segments are also the absolute best – we can't recommend this pod enough!
Anything Goes With Emma Chamberlain
YouTube sensation – or should we say Met Gala bombshell – Emma Chamberlain, is the host behind podcast, Anything Goes. The name is appropriate, as anything does go on the podcast – no topics are off-limits! From advice with friends to dealing with clingy parents and tough relationships, this pod is so refreshing and relatable. Her honest opinions bring comfort to so many listeners who are going through the same sh*t. You are left feeling like you are in the company of a good friend or a seriously good therapist. Let's be real, is there much difference?
In a world filled with social media, yo-yo diets and F45, it can be hard to feel comfortable and confident in your skin. Diet Starts Tomorrow hosts Aleen Dreksler and Sami Sage completely get this. In their raw and relevant podcast, they explore the emotional and psychological effects of living in a world where "health" looks perfect on Instagram but feels anything but in real life. From sharing their inspirational wellness journeys to making sure their listeners know they can still enjoy cocktails every week, they're real women who understand the struggles, and they've got us seriously hooked!
Meet Arielle Lorre, the blonde bombshell behind The Blonde Files Podcast. She is the fairy godmother of everything wellness and is here to answer all your questions without the BS! From interviews with experts and inspirational guests, she gives her listeners the best beauty hacks and tips to achieve optimal health, to help you live your best life. Her wittiness and knowledge on every topic she tackles is so engaging and will leave you longing for the next ep!
If you don't listen to Alexis Fernandez podcast 'do you f*****g mind', what are you doing?! She is the unfiltered friend you didn't know you needed. Her tough-love approach on all things self-love, growth, and relationship related, is perfect for anyone interested in learning about themselves and the science behind their behaviours. She takes every problem and excuses you may have for yourself and gives the ultimate advice for how to move on. It's raw, real and will leave you feeling empowered as hell. 10/10 from us!
From the number one best-seller, comes Caroline Foran's podcast, Owning It: The Anxiety Podcast. We are totally loving this wholesome pod. Not only does Foran dive into her personal experience suffering from anxiety, but she regularly interviews experts on why it happens to us, why our brains work like this and why it is so normal! She offers the best tips and techniques for owning your anxiety and showing it who is boss. Her calming approach to the topic is so refreshing and assures her listeners, they aren't alone with their thoughts.