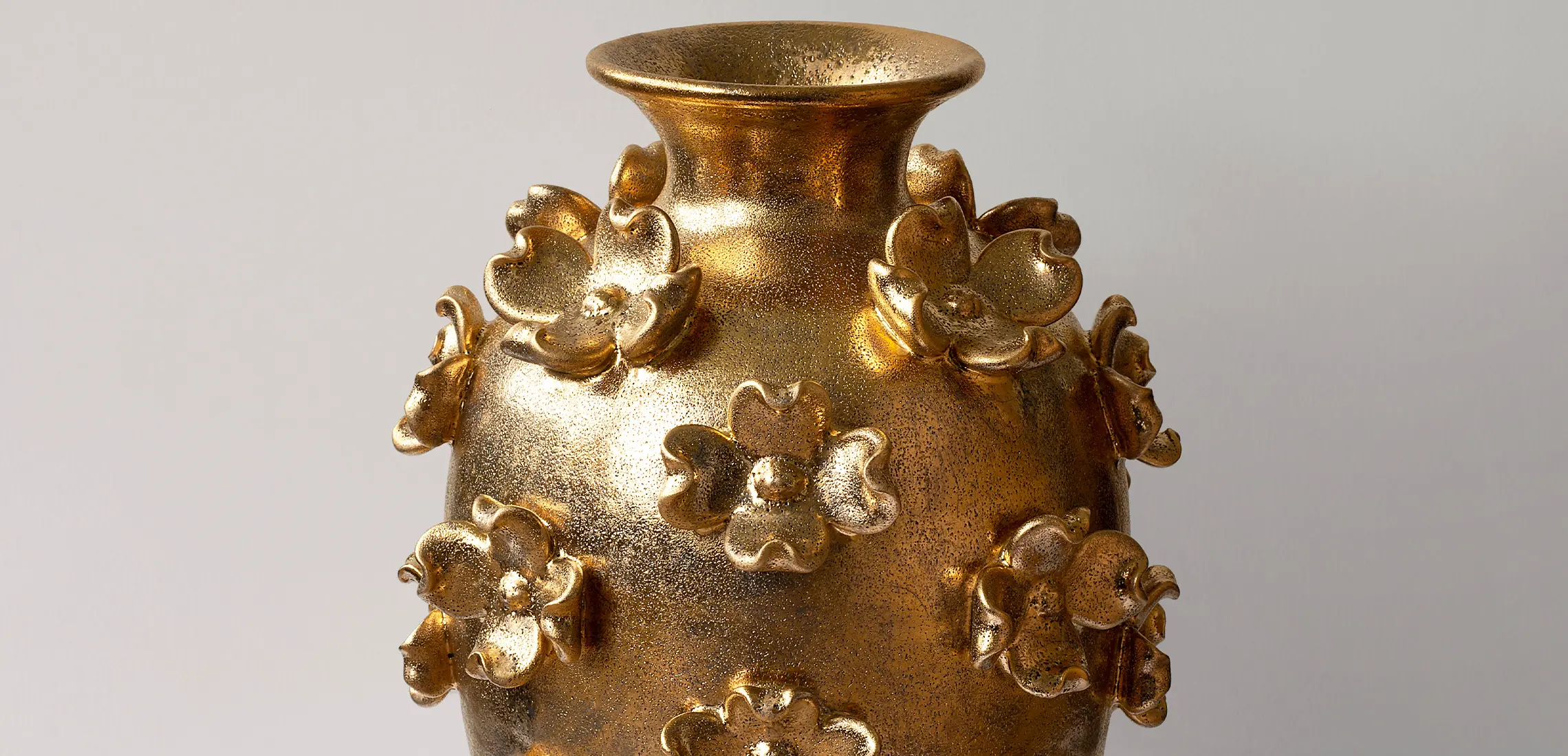 In The Studio With Award-Winning Brisbane Ceramic Artist Nicolette Johnson
In true form
By Dinushka Gunasekara | 11th May 2023

On a journey to explore the vessel as an art form, potter Nicolette Johnson's talented hands are guided by the natural world. Born in the UK and raised in Texas, it's in Meanjin (Brisbane) that Nicolette discovered her passion for the medium, living and working here since 2005. 

With a curated selection of her incredible work set to be on show in the Museum of Brisbane's CLAY: Collected Ceramics exhibition from 13 May, we took a peek inside the life she's sculpted. 
How did your journey begin in the world of ceramics?
I took my first pottery class in 2015 at Clayschool in West End and fell head over heels.
How would you describe your art style?
Anachronistic, form-focused, aspiring towards beauty.
Where do you seek inspiration?
From classical pottery, plants, textiles, jewellery, and shells to name a few.
What's the biggest challenge with your work?
The physicality of it. Pottery can be hard on the body.
What's your best advice for emerging artists?
It can be difficult to find your own voice now but try and think about what you'd like people to take away from your work, how you'd like them to feel when they look at it or hold it and let yourself make discoveries from there.
Instant pick-me-up?
A really good meal.
Go-to designer?
I buy almost exclusively second-hand and vintage clothing.
Song on high rotation?
Wish You Were Here by Pink Floyd.
Signature scent?
Plein Air by Cygnet Perfumery.
What can people expect from you at CLAY: Collected Ceramics?
A diverse collection of pots ranging from 2018 to 2023 with lots of different styles, surface treatments, and firing techniques. Like a little mini retrospective!
Explore Nicolette Johnson's work at Museum Of Brisbane's CLAY: Collected Ceramics from 13 May to 22 October in Gallery 2, Level 3 of City Hall.