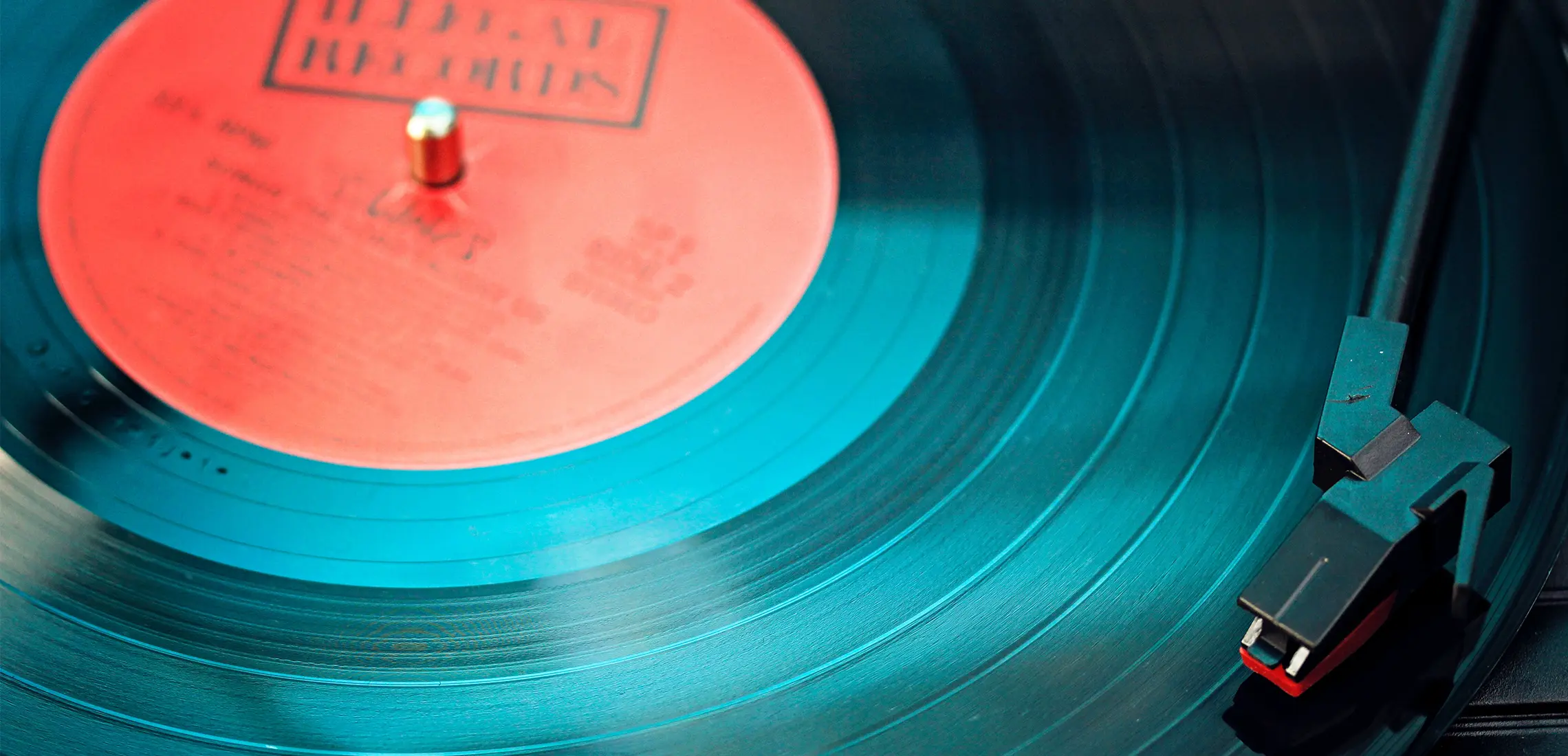 The Vinyl Has Made Its Comeback: Here's How You Can Tune Into It
Sit down, Spotify.
By Guest Styler | 27th April 2021

Just a quick note: This post is sponsored. To prevent a paywall or annoying pop-up ads, we sometimes need to publish sponsored content but we only promote brands that we think are doing great things and our readers will love!

Whether you're channelling your inner angst to Joy Division's Unknown Pleasures and Arctic Monkey's AM, reliving your 2000s nostalgia with Daft Punk's Discovery and MGMT's Oracular Spectacular, or belting out to classic hits on Kanye West's The Life Of Pablo, there's one thing all of these iconic albums have in common: they all look and sound incredible on vinyl.

In an era of Spotify and streaming, records have made an iconic comeback. They offer something unique for the music listening experience: the simple act of stopping and sitting down to listen to music, not while you're "on the go", be it in the car, at the gym, or while running errands.

With more people rekindling a relationship with vinyl, Style teamed up with the tech wizards at JB Hi-Fi to run through everything you need to know about buying a record player and the types you should be looking out for!
What is vinyl?
*Record scratch* What even is vinyl? These round, flat disks with spiral grooves have brought funky music to the ears of listeners around the world for years. Vinyl is named after the material records are printed on. Similar to cassette tapes, vinyl are an analog format, which simply means direct one-to-one translation of a recorded song. In a nutshell, there's no digital or electronic bits here!
A pro tip: The plural of vinyl is vinyl – not 'vinyls'. But you can call them records, if that's any help!
How to buy the right record player for you
With thousands of record players on the market, choosing the most suitable one for you can be overwhelming. This is definitely no one-size-fits-all scenario! To save you the hassle of doing your own research, we've got the lowdown for each type of vinyl collector. From someone who's just starting their collection, all the way to the person whose collected every Oasis album, this is your ultimate guide to determine what kind of collector you are, and which type of record player you should go for!
The Newbie
If you're brand new to vinyl, we recommend setting yourself a budget before even looking at what's on the market. At $100, more or less, you can find a great selection of record players with basic functions – they play records. That's all you need at this stage!
If you're a vinyl newbie who's looking to hop off the streaming train, the Flea Market Turntable from JB Hi-Fi is an affordable model with USB. So, if you want to take your vinyl collection with you, this record player allows you to archive vinyl, aka keep digital copies of your record collection – no cables or preamp required!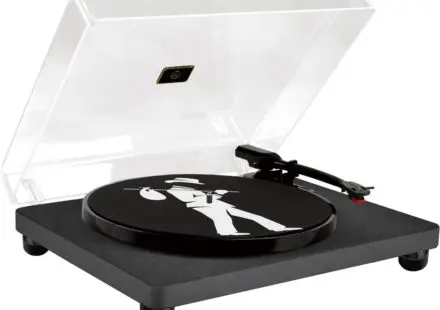 The Quantitist
Are you someone who will take any and every vinyl you can get your hands on? If so, collecting vinyl is a journey of discovery for you. You approach the $1 pile with the same high spirits as you would the $100 pile. For the quantitist, an upgrade and a few higher-end pieces are in your vision.
We recommend JB's Audio Technica Fully Automatic Turntable which features  qualities such as digital conversion, a fully automatic belt-drive turntable with two speeds, a built-in phone preamp, and plenty more!
The Nostalgic Collector
Collecting and listening to vinyl is a passionate escape for you. You have scatterings of classics in various genres in your collection and are a bit of an era specialist. Whether it's 60s pysch-punk, 80s dance hits, or 90s r&b, you value taking time out of your busy day to stop, sit down, and indulge in some classic hits.
With so many records, so little time, we recommend the sleek and stylish Audio Technica LP2X.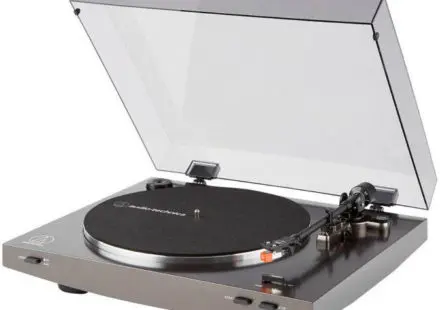 The Know-It-All
When someone asks you what music you like, you're not kidding around when you respond with, "a bit of everything". From metal and German techno, to rap and super-synth electronic, you love it all AND you know it all! Always in charge of the aux cord, and resident DJ at every party, you're a free spirit when you head into a record shop, never staying in one section or genre.
So, for the person who loves sharing their music and encouraging friends and fam to discover something new, JB's sleek and elegant Pro-Jet Essential Turntable is the player for you!