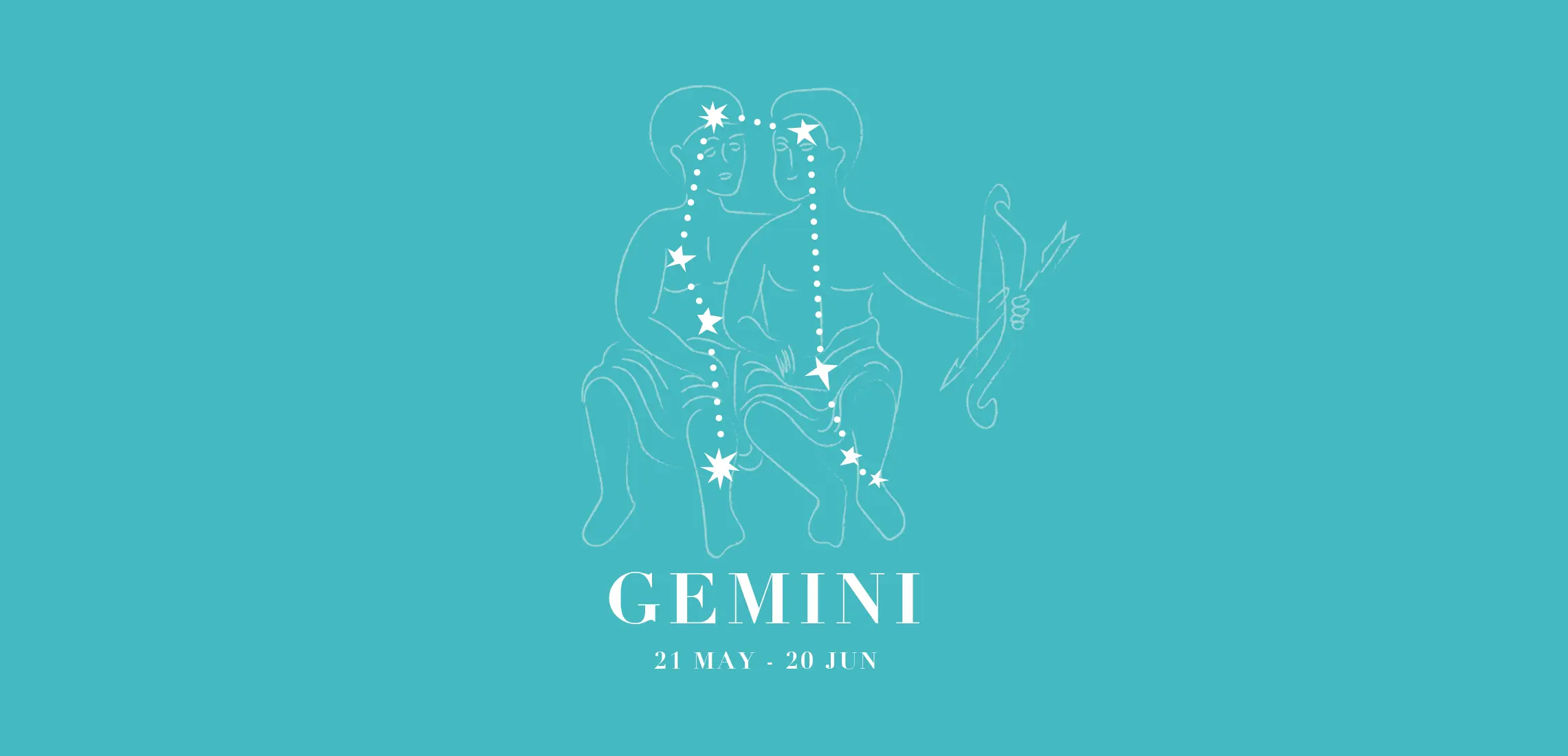 Twinning! What's In Store For The Gemini Horoscope In 2021
The twin sign is channelling double trouble this year
By Amy Crosby | 21st May 2021

Geminis, it's your turn! From May 21 – June 20, your zodiac season is officially in swing. Being the chattiest sign in the zodiac, chances are you won't be able to keep these upcoming predictions to yourself! The bad news is that this year's predictions call for a lot of hard work on your behalf. The good news is that you were literally born for this.

As a Gemini, your sign is known for taking on so many tasks at once that it needs to double itself and take the form of celestial twins. This theme of companionship is mirrored in your hectic social life that will never leave you lonely. You possess an incredible drive, making you a talented innovator. According to this year's horoscope, all your efforts from last year will finally be paying off, and you are ready to thrive in your chosen profession. Hear this Gemini: now is not the time to slow down. To keep these forces in your favour, be sure to straighten out your values and priorities where possible, and let go of all that is holding you back.

Your vibe will draw in lots of attention throughout the year, and with this attention will come some unlikely admirers. Dealing with the attention responsibly may prove difficult for some Geminis due to their hyperactive nature, so remember to always keep it classy! FYI, there's a solar eclipse coming in early June, meaning you're in for some wild headlines appearing in your life. During the chaos of the eclipse, you might as well take a stab at cleaning up your communication skills and setting some clear boundaries! By the end of the year, Geminis should be feeling unstoppable!

Meet your Gemini celebs also born between May 21 – June 20.
Octavia Spencer
Born: 25 May, 1970
Tom Holland
Born: 1 June, 1996
Heidi Klum
Born: 1 June, 1973
Angelina Jolie
Born: 4 June, 1975
Mark Wahlberg
Born: 5 June, 1971
Johnny Depp
Born: 9 June, 1963
Natalie Portman
Born: 9 June, 1981
https://www.instagram.com/p/B8ZKQqKDlLW/
Chris Evans
Born: 13 June, 1981
Lucy Hale
Born: 14 June, 1989