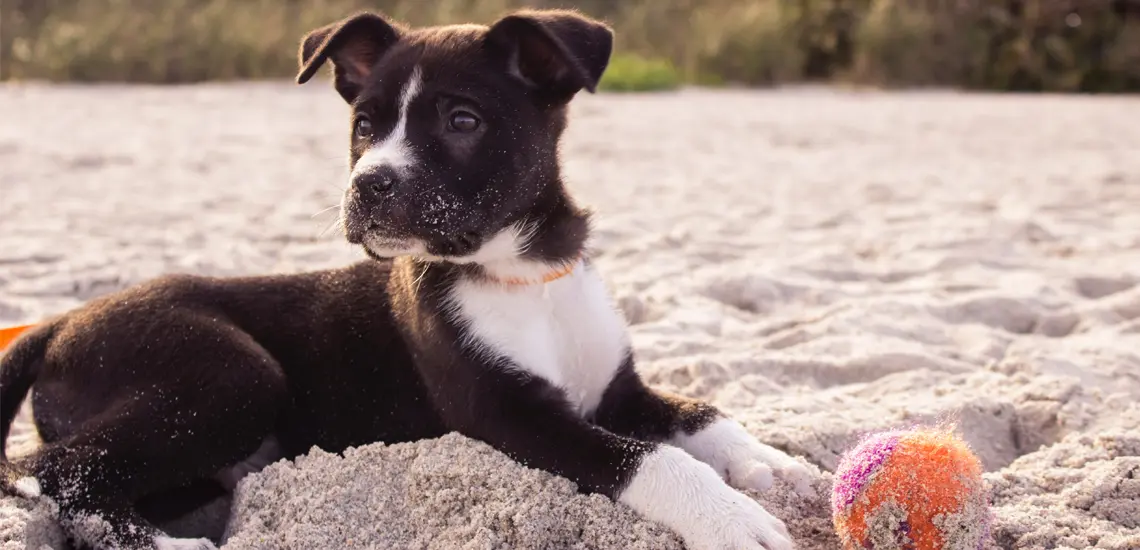 8 Brands to Treat Your Four-Legged Friend With
Treat your four-legged friend like royalty with Australia's boutique range of puppy accessories and foods.
By Jana Gabrijel | 22nd August 2017

From booties and Halloween costumes, to hats, Christmas clothing and sports gear, Fluppies has everything your dog needs for every occasion. The best part is that Fluppies can customise their puppy clothing for your pooch, just send them your ideas via email. P.s. Beware, Dogzilla is coming for you!

Treat your borker like the royalty they are with the wide variety offered at Douge. These guys offer a range of services for those who wish to spoil their dog as they would their own child (no shame, we are all guilty of it). Offering everything from doggy grooming to day-care and even a country retreat, Douge is your one stop shop for everything and more your puppy could imagine. Hit the streets with the Puppia Dog Umbrella Lead, perfect for the trendiest of pups.

Is your dog a handsome boy or pretty girl? Then you can't pass up on the range of bows and bow ties at the Sacred Pet Boutique. There are a wide variety of colours available, so you can either match these babies to your dog's existing collar and leash, or buy a new set to match the bow you purchase.
Lavish Tails, the Pet Aesthetic | Online Retailer
Brave the damp cold weather with the cute Rupert Waterproof Dog Coat from Lavish Tails. A bit on the pricy side, but honestly, you get what you pay for. With the extra durability of the waterproof canvas, woollen lining and reinforced box stitching, your pup can remain warm and dry while being the most stylish pup on the block. The best part is that the jacket is reversible, giving your canine two jackets for the price of one.
These guys are Australia's luxury pet supplier. The online store offers a wide variety of up market pet products, including beds, costumes for fancy dress, accessories and houses for your four-legged friend. I mean check out this doggo Viking helmet hat! No doubt your furry child will stand out from the rest with this adorable purchase!
If you are the type of parent that takes your four-legged child's nutrition seriously, then make sure to visit The Pet Grocer, an alternative pet food store that stocks premium quality foods. This puppy store is for the owners who actively avoid feeding their pet nasties, choosing to stick with healthy, organic and sustainable products.
Feed your dog nutritionally balanced foods without the use of animal products. Vegan Pet stocks produce that is made without the use of any animal products or by-products. The produce is recognised by the AAFCO (Association of American Feed Control Officials), so you can rest assured knowing that your pet will thrive on these foods.
Lapdog Nation | Online Retailer
Check out the boutique range of puppy gear you didn't know you needed at Lapdog Nation. The unique stock includes pet first aid boxes, calm down pillow sprays to sooth your pooch, puppy pad paw protective ointments, dry shampoos as well as nose balms.
Liked this? You'll love these!  1. Brisbane's Best Pet-Friendly Breakfast Spots 2. Brisbane's Best Dog-Friendly Activities 3. Puppy Bakery, The Party Barkery, Opens In Brisbane