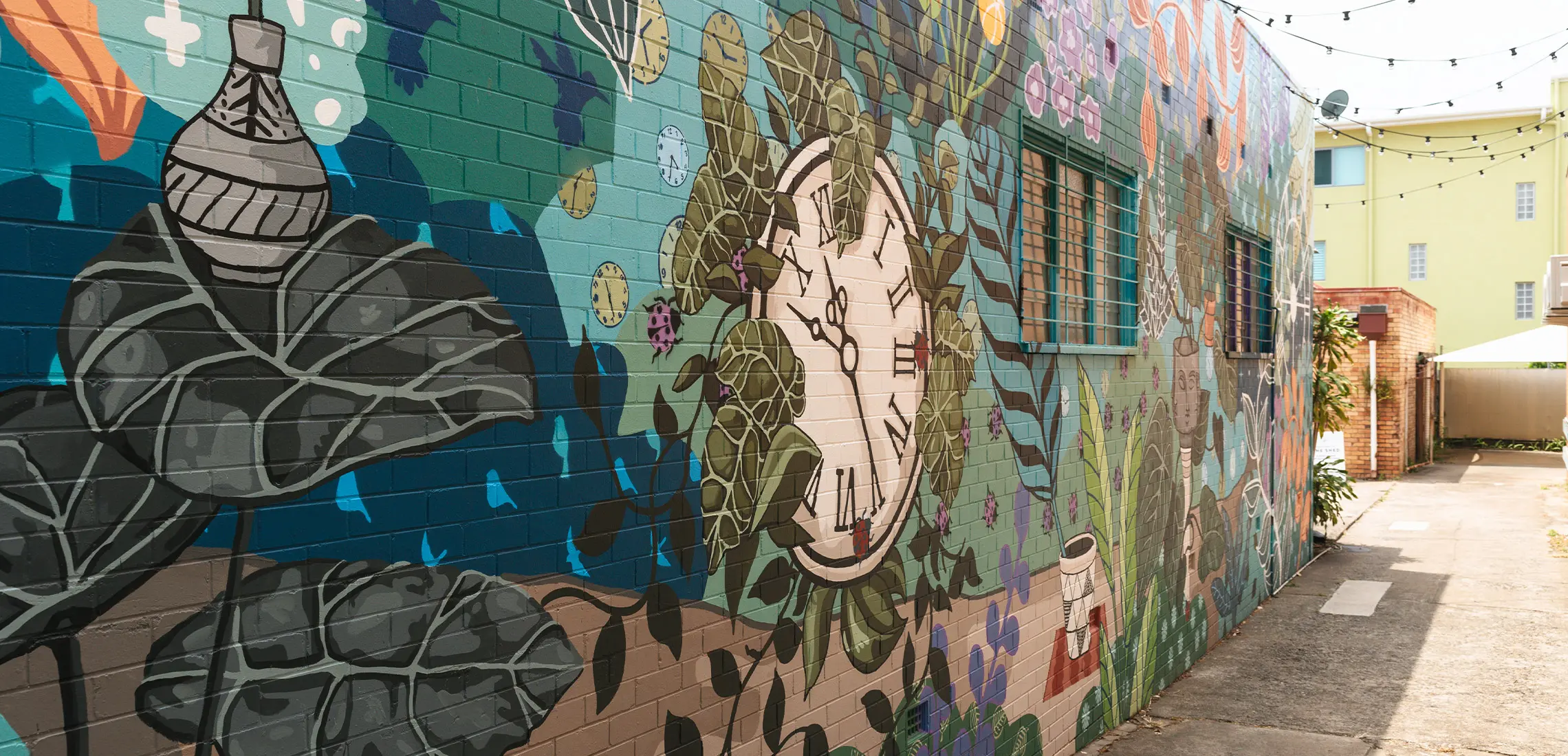 Here's What And Where To Shop For All Your Christmas Needs
Channel your inner Santa
By Jasmine Rolfe | 22nd November 2023

Ready to (jingle bell) rock the most wonderful time of the year? Wynnum Town Centre has you covered! With all the festive goodies to help you sleigh that Christmas checklist, the good folk at Wynnum Town Centre will make this season your best yet. From mastering the art of gifting to scoring fresh produce for your feast, and even glamming up for the Chrissy get-togethers – there's plenty of magic to be found on the bayside. So, let's channel our inner Buddy the Elf and treat every day like Christmas!
Children's Gifting: Little Toy Tribe
Imagine Santa's workshop nestled into a quaint corner of Wynnum and teeming with toys and educational 'open-ended' gifts that'll spark their imagination this holiday season – that is Little Toy Tribe. The incredible 'tribe' here knows that Christmas is celebrated differently in every family and are full of tips and helpful advice when it comes to all things 'little', so, be sure to let them know what you're looking for when you step inside. Think: DIY arts and crafts projects, beautiful wooden toys, designer plush toys, and a bookshelf full of magical stories to share. Plus, so much more! It's where imagination meets celebration, and every gift is a pathway to adventure.
Festive Fashion for Her: Lewis & Philp
Taking you from holiday season brunch catch-ups to the twinkling Christmas markets by the bay, ladies fashion boutique Lewis & Philp will ensure your festive season fashion is all wrapped up. Focusing on quality, lightweight pieces suited to our balmy Brissy summers, this locally-owned business is home to over 26 labels to cater to all tastes. From chic cocktail dresses to stylish separates, they've got you covered for your holiday events. But it's not just about the parties – it's about building a versatile wardrobe for the new year ahead. Whether you're sipping champagne at a soirée or strolling by the beach, Lewis & Philp stock all your breezy pieces, perfect for those Australian summers by the water. 
For Gifting: Cultivate Design Co
One of our favourite things about this time of year is seeking a gift for a loved one that feels personal and thoughtful. Which is exactly why we'll be bringing our Christmas wish lists to Cultivate Design Co. This bayside boutique isn't your run-of-the-mill store; it's a treasure trove of beautiful locally-sourced and international gifts, potted plants, home décor, artwork, furniture, and even interior decorating design and advice (could be a great present for the homebody in your life!). Did we mention they also have a teahouse, The Shed, that's open Thursday-Sunday if you need a refreshing sip to top off your shop?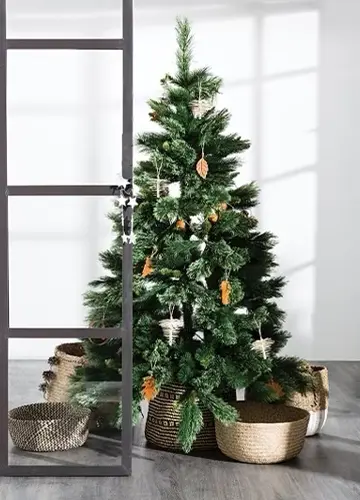 Christmas Day Feast: Perry's Prime Meats
Hey, festive foodies! The Christmas countdown has begun and if you haven't planned your Christmas Day menu yet, you'll want to get in early. Perry's Prime Meats is your holiday hero, dishing out the most succulent hams this side of the city, not to mention their mouthwatering pork and lamb roasts! But if you want to get ahead of the game and avoid the Christmas queue, give them a buzz today. Trust us, they've got the recipe for a memorable holiday season.
Christmas Florals and Decorating: Fleur by Ellie
Looking to add all things beautiful and botanical to your home this festive season? Enter Fleur by Ellie, a hidden gem in the heart of Wynnum, lovingly brought to life by passionate local Ellie. Her holiday blooms are more than just flowers and like the star on top of the Christmas tree, will complete your holiday decorating with that extra bit of twinkle. Decorating tip: we love using baby's breath as faux snow in our Christmas trees! The shelves at Fleur by Ellie are also brimming with gifting inspo, so you'll be sure to tick a few things off your wishlist here.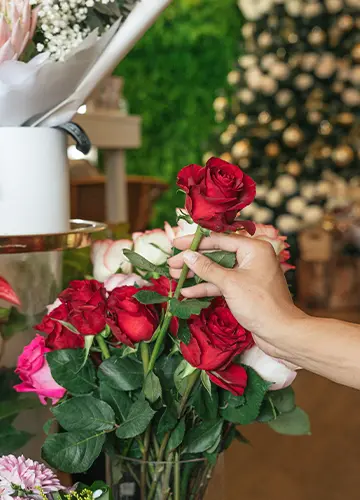 Festive Fashion for Him: Sonny Jim 
Ready to feel comfortable and confident this season, fellas? Locally-owned men's fashion boutique, Sonny Jim, prides themselves on stocking stylish threads for the man who 'dislikes shopping' but is given away by the twinkle in his eye when he's feeling fresh. Prioritising Aussie-owned brands that are ethically produced and earth-friendly, their extensive range of menswear, from sharp cotton shirts to tailored pants, stylish hats and shoes, and even a selection of grooming products and elegant pocket watches, will cover every soirée season 'fit. They also house a cool collection of gifts, including 'Big Goals' leather journals, Cricketer's gift boxes, game night trivia sets, and more. 
For A Quick Bite: Matilda The Art Of Gelato 
For a well-earned post-Christmas-shopping cooldown, Matilda The Art of Gelato is your go-to oasis in Wynnum Town Centre. If the smell of freshly baked golden waffles and crepes topped with artisan Italian gelato wafting down the street doesn't entice you to step inside, then you can be sure their savour-rich coffee will put a pep back in your step. Nothing says summer quite like a scoop of some of Brisbane's best gelato and you'll be hard-pressed to find a better quick bite on the bayside than here.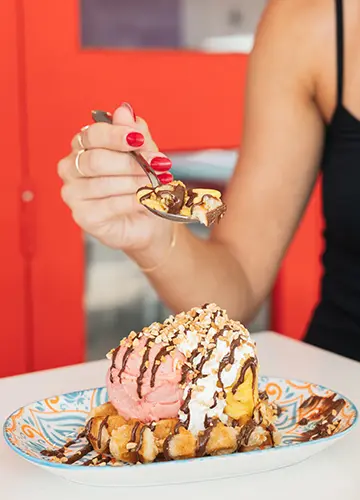 The ultimate destination for fulfilling your Christmas wishes and breathing in the fresh bayside air, Wynnum Town Centre has you all wrapped up this festive season. Download the Brisbane App for more places to eat, drink and play in Brisbane.