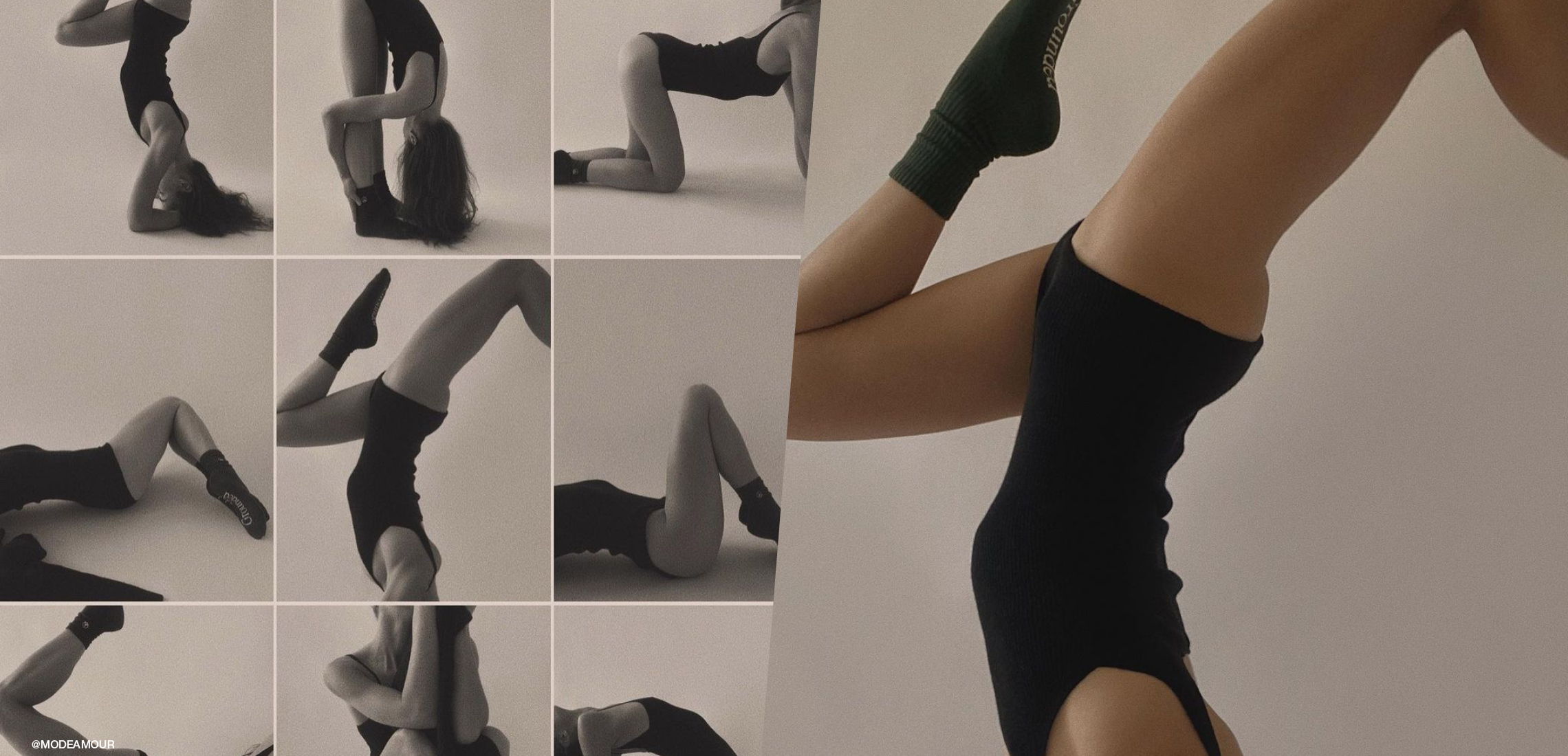 Stretch It Out At Brisbane's Best Yoga Studios
Namaste, all day
By Guest Styler | 31st March 2023

Ready to pretzel yourself in astavakrasana?

While some may prefer to jab, cross and hook a punching bag in boxing class, or limber up for lie-down on a reformer or mat in Pilates, there's nothing quite like yoga to om the day's worries away.

And, however you like to downward dog, Brisbane's slew of bespoke yoga studios are ready to welcome you with open arms.

The ancient practice of yoga may be centuries old, but, when it comes to modern-day movements, studios all over are adapting their classes to suit today's world. So, whether your inner-yogi prefers hot, slow, stretchy or spiritual, you'll be kicking off your shoes and rolling out your mat at the best yoga studios in Brisbane no time. Namaste.

By the way, we consider everyone in this list the best of the best! To make finding your next favourite that much easier, we've ordered the list alphabetically by suburb and also have filtering tabs for your convenience. Did we miss someone from the list? Let us know here! Hide the form

FILTER BY

All
All
Brisbane CBD
North Brisbane
East Brisbane
South Brisbane
West Brisbane
Gold Coast
Noosa
Sunshine Coast
SoHo Yoga
Grange
Translating to "soul home", SoHo's serene, boutique yoga space is the perfect place to roll out your mat and enjoy a little well-deserved breathing space. Their light-filled studio is a relaxing, calming environment where everyone feels welcome, and anyone can take time out to nurture their soul. With 35 classes offered per week, plus additional at-home class options, you'll be able to find your inner yogi in no time. Their highly qualified instructors lead all levels of practice, and encourage participants to make time to relax, recharge, and restore the body, mind, and spirit.
View this post on Instagram
Bend + Fly
West End
Endorsed and loved by Style!
Let your fitness goals take flight at Bend + Fly, where aerial classes are their star attraction. Featuring the magical combination of aerial and yoga, this studio in South Brisbane's creative heart, West End, offers the ultimate workout. Suspending yourself from the ceiling in a silk hammock, a class here puts the fun back in fitness. Experience the joy of flight and weightlessness through this movement, while building your strength and mobility. Also on the cards is hot yoga, traditional yoga, and aerial fitness classes. A light-filled studio, Bend + Fly is a serene place to feel alive.
View this post on Instagram
TotalFusion
Multiple locations
As the renowned fitness studios across Brisbane where movement is a way of life, a yoga session at TotalFusion is designed to nourish your mind, body, and spirit. Bend and stretch into total physical and mental rejuvenation, while enhancing your full body strength and finding yourself in the present across a range of classes, filled with like-minded people. Whether you're focusing on your breath in a heated session or catching a moment of zen by the Himalayan salt wall, their Newstead, Chermside, Morningside, Mount Gravatt, or Springfield locations are the perfect gateway to the world of meditation. With all yogi levels welcome, TotalFusion is your space to inhale, exhale, and find balance in your every day.
View this post on Instagram
Stretch Yoga
Brisbane City, Holland Park
Yin, Hatha, Vinyasa – whatever your preferred style, Stretch Yoga has it all. The Stretch team prides itself on being approachable and knowledgeable, providing a judgement-free and safe space that feels like home, making yoga friendlier and more accessible for everyone. With a vast number of classes on their timetables, including 45 minute "lunchies", there's no excuse not to give Stretch a go!
View this post on Instagram
Inna Bliss
Bulimba, Camp Hill
With two locations to the east of the city, both Inna Bliss yoga studios are as light and airy as they come. With a focus on building strength and reconnecting with the mind through vinyasa, there's a class for every level of experience. Can't make it to a studio? Inna also offers virtual classes, meaning you can bend and stretch from the comfort of home.
View this post on Instagram
Harlow Yoga Newstead
Newstead
This yoga studio is the premier destination for the best yoga Brisbane has to offer! Blending style, heat, and tranquillity in a chic New York loft-style studio, Harlow Yoga offers a diverse range of yoga classes for all levels of expertise, including beginner and hot yoga. Let the flickering candles and calming white tea aroma help you unwind, as the highly skilled instructors guide you through a journey to complete wellbeing that will have you opening both your mind and muscles. To help you embrace the transformative power of yoga at Harlow, nab their enticing 5 for $50 Intro Pass and experience first-hand why this yoga studio stands out from the rest.
View this post on Instagram