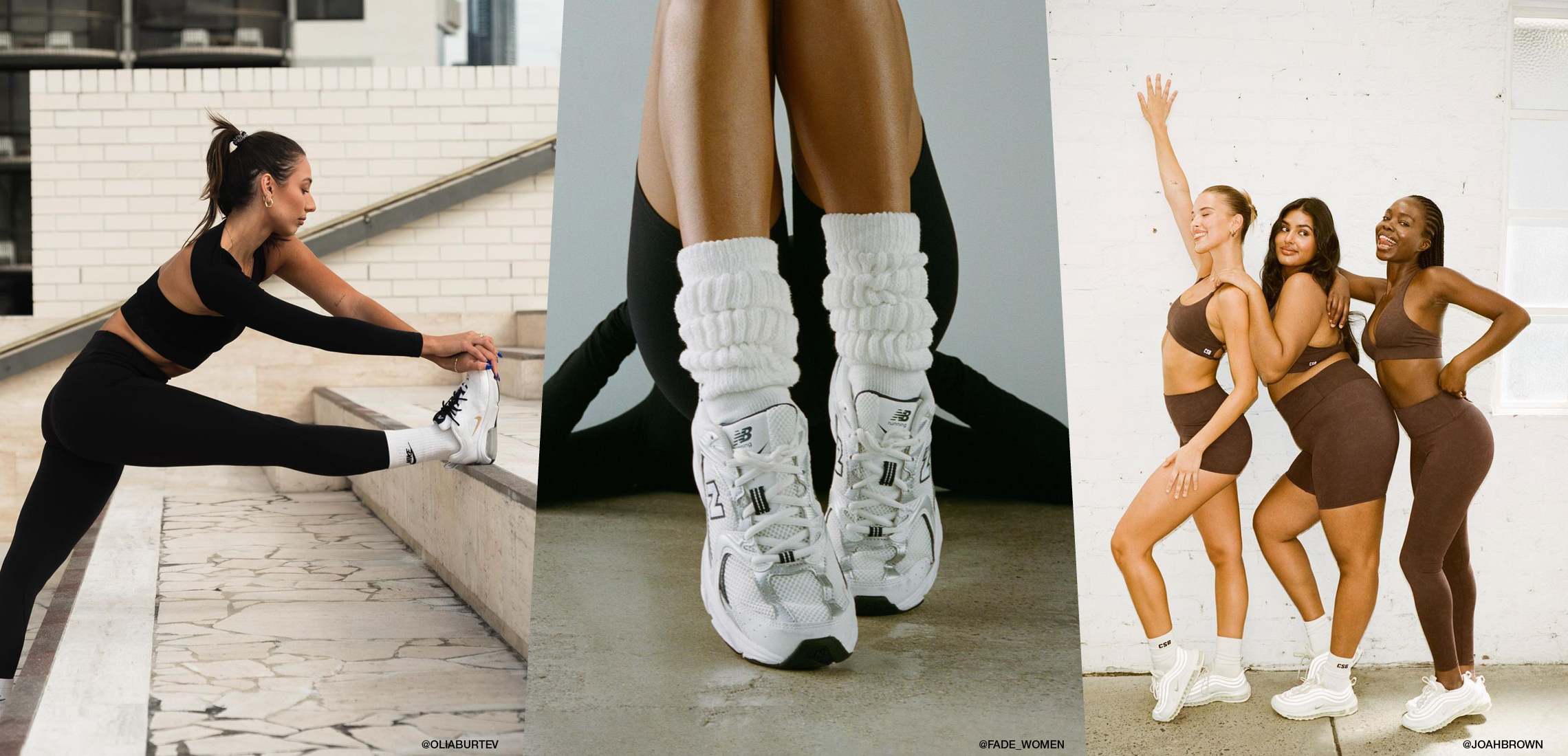 Let's Get Physical! Here Are The Best Of Brisbane's Group Fitness Classes
Welcome to the gun show
By Style Journos | 31st March 2023

Feeling unmotivated to pound the pavement? Getting fit requires some serious dedication, and trying to kick-start your fitness goals alone can be tough.

But if there's a will, then there's a way! If you've tried Pilates, and need more yang to your yoga, then group classes are the perfect way to get into the groove of moving your body. Fun and full of gym newbies just like you, working out with others is the best motivation you could ask for. So, what are you waiting for? It's time to get fit together with the best group fitness classes in Brisbane. And go!

By the way, we consider everyone in this list the best of the best! To make finding your next favourite that much easier, we've ordered the list alphabetically by suburb and also have filtering tabs for your convenience. Did we miss someone from the list? Let us know here! Hide the form

FILTER BY

All
All
Brisbane CBD
North Brisbane
East Brisbane
South Brisbane
West Brisbane
Gold Coast
Noosa
Sunshine Coast
SiSU
Windsor
More than just a gym, the health and wellness community at SiSU is by far the least intimidating fitness experience you'll ever have! Working under the pillars of fitness, rehab, and wellbeing, SiSU runs over 40 classes a week, with limited spots so you receive personalised training alongside all the perks of a group class environment – think friends who will cheer you on, lend a helping hand, or keep you accountable on those days when going to the gym seems like a chore. While most of their classes are CrossFit, SiSU ensures every class is achievable for all fitness levels, with members ranging from 14 to their mid 70s. They also offer core and balance classes called Essentials and yoga for a slow flow stretch. Book in your seven-day free trial and don't be surprised when you fall in love with the SiSU family!
View this post on Instagram
F45 Training
Multiple Locations
Acclaimed to be the life-changing way of training, F45 is here to promise one thing: stronger bodies, stronger minds, and a stronger team bond. Composed of daily 45-minute sessions, burn your way through cardio and weight-based training fitness classes at locations all around Brisbane (and beyond) and witness the fitness! You'll see improvement in your strength, endurance, and overall energy, and if you sign up for one of their eight-week challenges, you'll be privy to body scans and meal ideas, too. With their friendly, no-ego attitude, you'll get through each workout feeling all the more empowered to challenge yourself each and every time you visit – with a heap of gym-loving new BFFs beside you. 
View this post on Instagram
Fitstop
Multiple Locations
Your one-stop-shop for all things fun, fit, and family, Fitstop is an addiction of the best kind. For those who are just starting out, welcome to your new home! Fitstop is an asset to the world of fitness, with their gyms equipped with world-class apparatus, and their trainers ready to offer you a PT-styled service (without the cost or pressure), so you can feel comfortable getting a little bit sweaty during any one of their fitness classes offered across Brisbane. A fitness fusion of strength, metabolic conditioning, and endurance designed to progress your performance, Fitstop will have you toning up in no time. Say goodbye to the dreaded gym stares, and hello to your new fitness family!
View this post on Instagram
InspireCycle
Teneriffe
Driven to change the way we think about fitness, Inspire Cycle isn't a chore – it's the highlight of your day. Focusing on personal bests and passionate about helping you achieve your goals, they believe fitness is about moving your body and making you feel good while doing it. Combining intense cardio exercise with music and motivation, their Cycle and Box workouts are challenging (in the best kind of way). With instructors who'll push you to be your best, join the community, sweat on, and enjoy the ride.
View this post on Instagram
Function Well
Newstead
Fostering a holistic approach to fitness through specialised zones, Function Well's schedule is packed with over 95 fitness classes per week in their Brisbane gym. Open 24/7 (so you can get those endorphins any time, day or night), this fitness hub is a dream space for those wanting to optimise their health, increase their fitness, and enhance their lifestyle. From yoga to Pilates, HIIT, boxing, gymnastics, and more, plus high-end saunas, steam rooms, and more, you'll soon start to love your workouts more than ever.
View this post on Instagram
SOBA
Workouts are more fun when you've got someone to sweat with, and at SOBA, there are plenty of ways to kick those endorphins into gear with your bestie! From barre to Pilates, yoga, stretch, meditation, core and splits, cardio classes, and sound baths, you can try a new workout with your gym buddy. No doubt about it, moving together is more motivating (and helps hold you accountable), and each and every one of SOBA's classes will improve your mood, energy levels, connections, and social interactions. With a thriving, friendly community, SOBA is a boutique space where you can reach your fitness goals surrounded by like-minded people.
View this post on Instagram
Anchor Training
Newmarket
Get moving with the help of a community that'll motivate you to hit PB's with a smile – that's the spirit found at Anchor Training. Located in Newmarket behind the blue door, Anchor has multiple group fitness classes on offer every day of the week, and you'll love the encouraging and supportive energy they bring, no matter how challenging the workout. From lower and upper body strength classes, whole body/ HIIT sessions, obstacle course-based workouts,  and yin yoga, you'll thrive on the variety, stay motivated by your workout buddies, and love the results in the process! Test them out with their Newbie Fortnight offer and enjoy the difference that makes Anchor stand out from the rest.
View this post on Instagram
TotalFusion
Multiple locations
Variety is the spice of life, and at TotalFusion's incredible boutique studios, you can sweat it out with an unrivalled range of classes all under one roof. A single membership is all it takes to enjoy a well-rounded fitness schedule, with over 40 different class styles on offer – we're talking yoga, pilates, functional fitness, cycle, Run Club, and more! Each class is equally as fun as they are fulfilling, designed to push you beyond your perceived limits and maximise your full potential. With five premium multi-sensory facilities across Brisbane, the gorgeous hangout spaces and luxe amenities are just the icing on the cake when it comes to embracing movement as a way of life. Find their world-class studios in Newstead, Chermside, Morningside, Mt Gravatt, or Springfield to surround yourself with energetic trainers who'll motivate you and like-minded members who'll join you on your journey to become your best self!
View this post on Instagram
Witness The Fitness
Paddington
They say those that sweat together are a force to be reckoned with, and no one believes this more than Witness the Fitness. Offering a range of group fitness classes where fun is part and parcel of the experience, you'll love the supportive and motivating atmosphere at this Paddington workout studio. Our favourite? 6:1 Personal Training! With only six people in each class, you can be sure that your trainer will help you improve your technique, meaning you can achieve your fitness goals faster. Whether it's to reduce body fat, build lean muscle, strengthen certain areas, or boost your energy, this welcoming team ensures you love the journey. With mums and bubs classes, outdoor bootcamp and corporate sessions, plus month Inbody Bio Scans for all clients to help track their progress, it's time to grab a 7-day free trial and pump some iron!
View this post on Instagram
Studio Pilates
Grange
Whether you're meeting your bestie for a morning burn before the sun comes up or sneaking in a little lunch break workout with a colleague, you'll love the energetic and welcoming atmosphere at Studio Pilates. Here, the group energy and pace of the workout are key, alongside encouragement and motivation from your instructor, who'll help you discover new limits and push beyond them. But Studio Pilates isn't just about the workout – it's a space to connect with friends, make new relationships, and give time to yourself. You'll get the most out of every visit, so make them regular!
View this post on Instagram
Hustle Boxing
Fortitude Valley
Get moving to the tune of killer beats and neon lights at these all-rounder workouts packed with charisma. Renowned as Australia's most 'unintimidating' fitness studio, grab your friends (or make new ones!) in either the boxing or track rooms. From pumping weights on the floor to nailing each punch on the aqua boxing bags, and making the most of the cutting edge technology in the track room, those who hustle together are sure to reap the benefits.
View this post on Instagram
Air Locker
Newstead
As the fresh fitness space where everyone's goals matter, Air Locker sets a new standard in the industry with simulated altitude training to help hundreds take a leap into improving their health. Conveniently located in Gasworks Plaza, this tight-knit community offers you an experience like you've never had before – high altitude conditions which deliver up to 30 per cent better results compared to training at sea level. The friendly coaches here boast a wealth of experience ranging from professional sports, strength conditioning and mobility, to mindset and mentoring, and with classes changing every 24 hours, you can always look forward to being welcomed with open arms and leave assured you're moving on up in your fitness journey.
View this post on Instagram