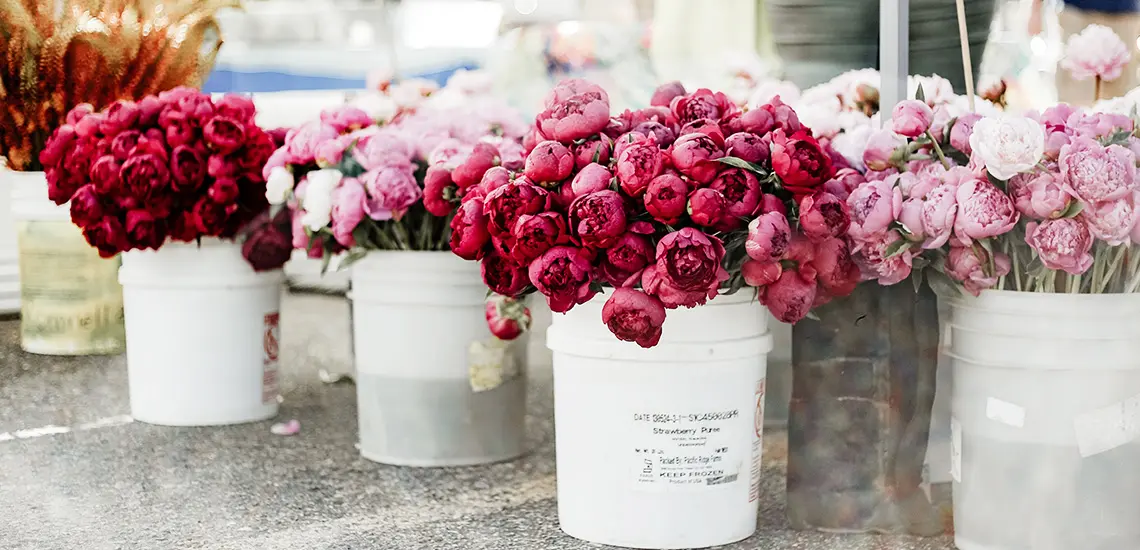 Brisbane's Best Flower Delivery Services
Take your pick of the bunch.
By Cloey Tenorio | 25th October 2017

A good bouquet really can go a long way. From helping a loved one reclaim their smile in hospital, seducing a potential bae on a first date or simply revitalising a dull room in your home, there isn't much an aromatic bunch of buds can't do.

In celebration of the Brissy florists making it a whole lot easier for you to get your blooms to where they need to be, we've compiled a list of the best Brisbane flower delivery services – you're welcome.

If same day delivery, low prices and gorgeously crafted bunches are something you can jive with, then Poppy Rose is the flower aficionado you need to stalk on Instagram ASAP. Poppy Rose is committed to making sure that you or your special someone will get their hands on a beautiful bunch easily with their seamless online order and efficient delivery system. Taking a strong stance for sustainability, Poppy Rose makes sure less wastage = fewer costs and can, therefore, offer a bouquet and delivery package for a tiny $29. Oh, did we mention you can add a brownie to that too? If you prefer to smell the roses yourself, the new Poppy Rose digs in Norman Park is definitely worth the visit if your kind of heaven is filled with plants, cacti and designer hand-painted pots for days!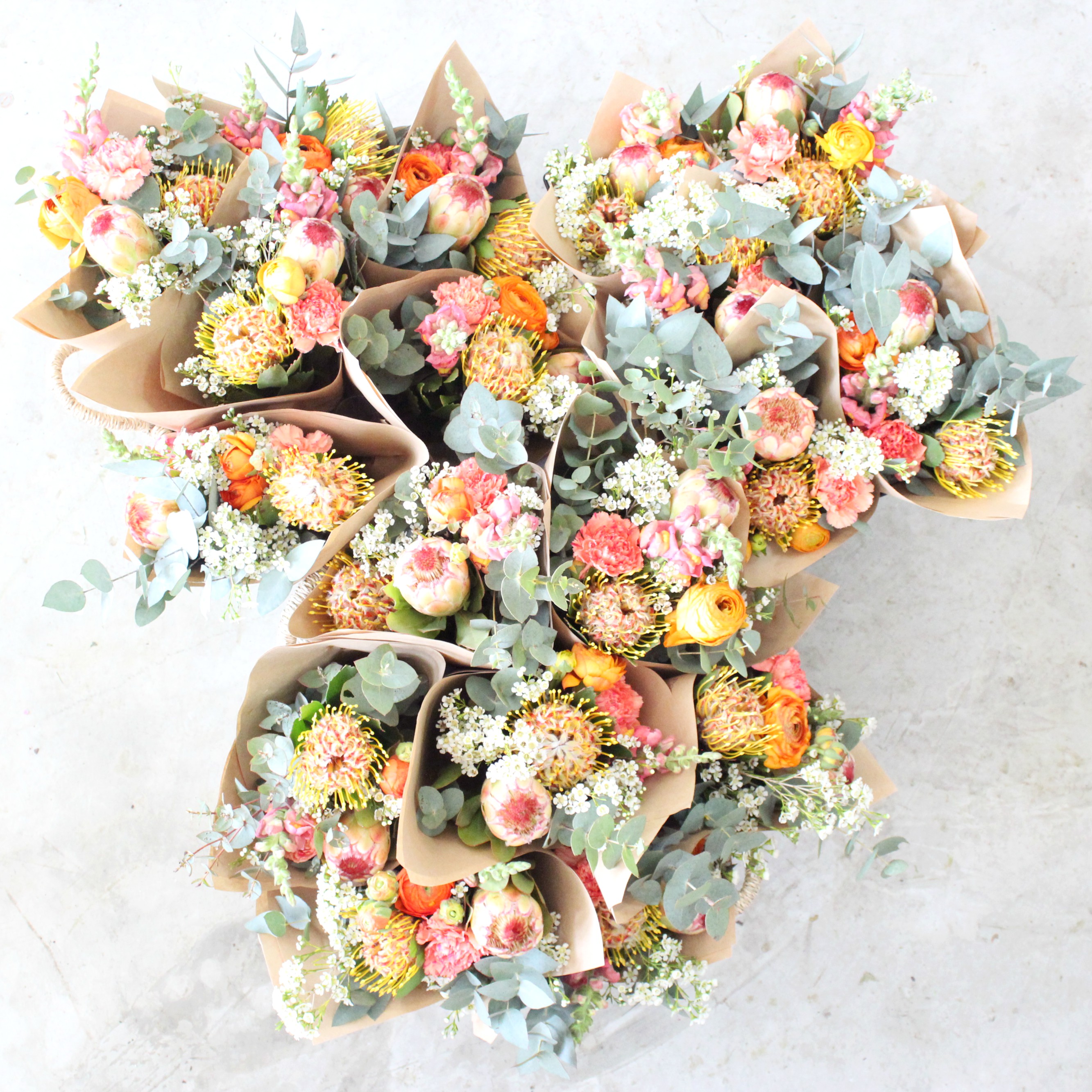 No matter the occasion, Brisbane City Blooms has a bouquet for it with a huge selection of specially arranged categorised bunches. There's even a 'Just Because' category, just because! It's as easy as clicking on your preferred category, choosing your favourite bunch and placing an order. Talk about raking in all the brownie points with the click of a button. Brisbane City Blooms boasts an impressive reach of up to 383 suburbs across Brissy, and depending on your 'burb there's an express delivery option with a speedy three-hour turnaround! How daffodil-ightful.
Ever wanted an expertly crafted bouquet of locally sourced flowers with a difference, oh yeah and delivered on the same day? The loco flower fiends at Poco Posy can give you exactly what you want. Try a beautiful bouquet of seasonal buds or an arrangement that'll last in the form of a beautiful Poco Pot. That's right, for the gift that keeps on giving these guys will deliver a wrapped pot of daisies, lavender, luscious ferns, peace lilies or charming succulents, just to name a few.
What happens when you put flowers, free delivery and Afterpay into one awesome flower delivery service? You get Flowerhaul. That's right folks, you can Afterpay those peonies! Delivering from Mackay to Sydney and everywhere in between, Flowerhaul are bringing a delivery service unlike any other straight to your doorstep. If one bunch isn't enough, they also offer a subscription service that'll give you 20% off – a different pop of colour for the living room every week? Yes please!
If you're after for a cure for your self-diagnosed Monday-it is, then a bouquet from Wallflower could be just what you need. These guys know their blooms and specialise in transforming Brisbane weddings into a whimsical wonderland of floral and botanical chandeliers and to-die-for centrepieces. Dedicating their Mondays to serving the general public, if you live in the CBD or the Northside, you can get a Market Monday bouquet from them delivered to your doorstep for $36. Utter blossom bliss.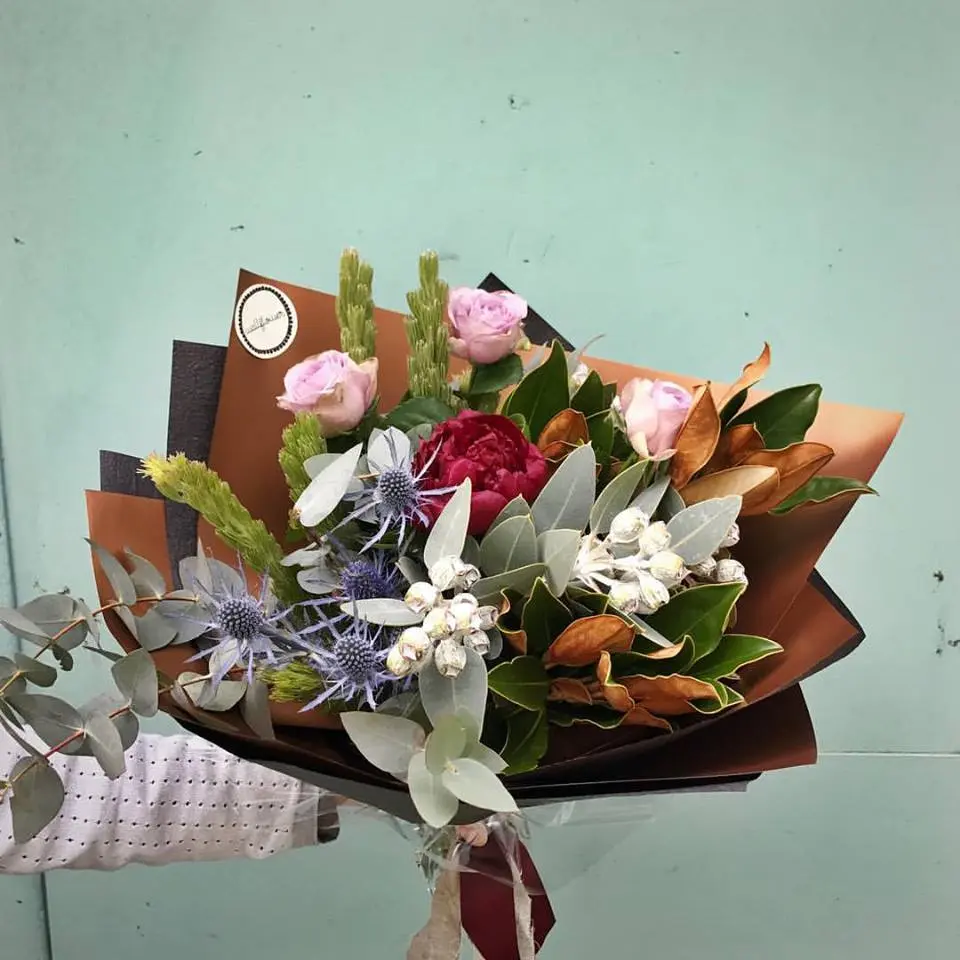 The elegance and style of a classic bouquet of red roses speaks for itself and is exactly the sort of thing French Flowers specialise in. Co-owners Will and Bart share 25 years of floristry experience and boast multiple Australian and international awards. Keeping to classic arrangements, French Flowers live to provide the ultimate flower service and experience offering small gifts alongside their bunches like wine, teddy bears, cards, balloons, chocolates and glassware (if you really want to impress why not add on all the add ons?).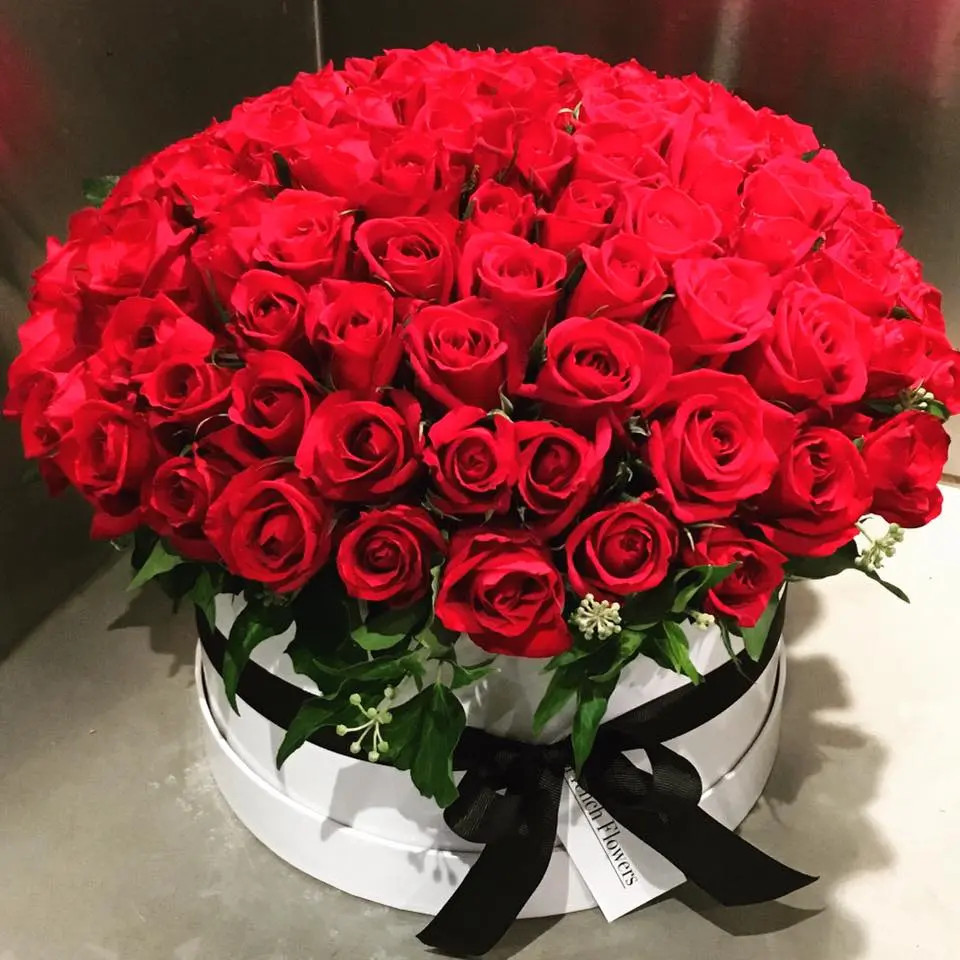 So we know a bouquet of flowers aren't for everyone, so, why not try a bouquet of brews or a brewquet. The innovative minds behind Brewquets assemble beautiful bunches of craft beer and champagne from the best breweries from all around Australia and deliver them to your door. While delivery right now will take 2-3 days for customers in Brisbane, the Brewquet guys recently announced they will be offering same day delivery if you order before 11am from November onwards! Secret Santa done right I say.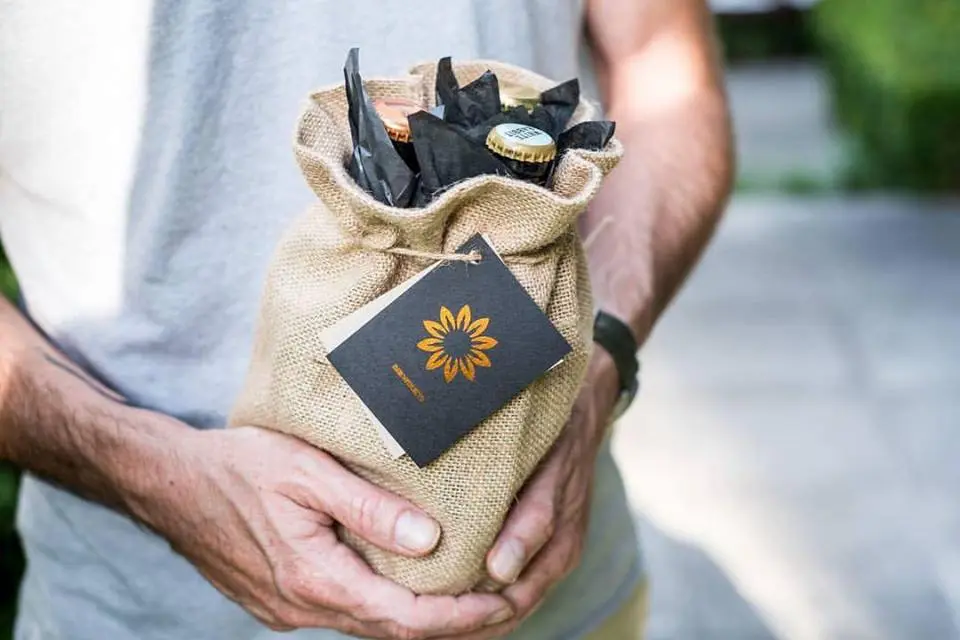 Liked this? You'll love these! 1. We Chat To Flower Captain At Flower Haul Ellie Cummins! 2. 5 Flower Hacks To Make Those Blooms Last 3. The Affordable Home Upgrades You Need To Make This Year