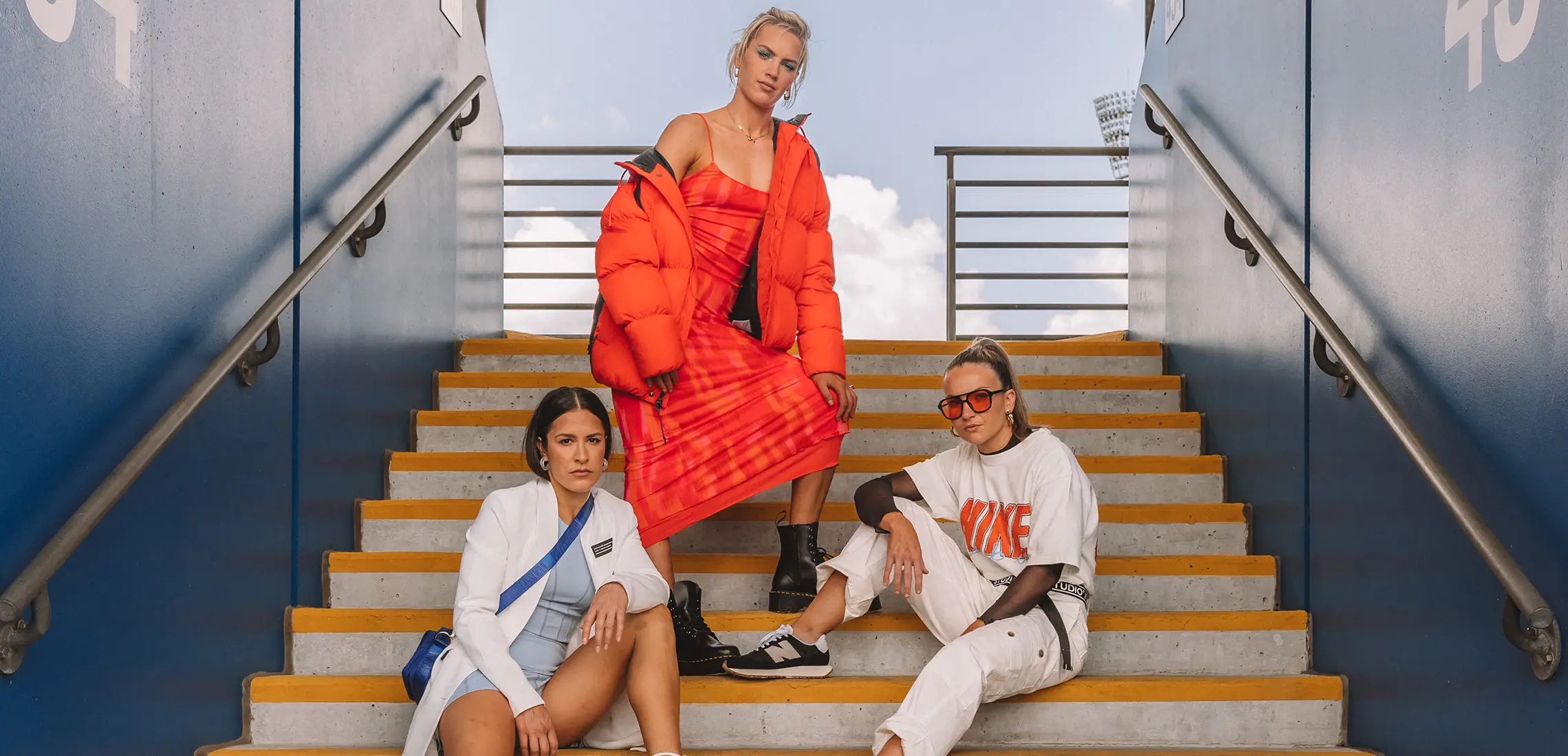 Behind The Mark With The Women On The Brisbane Lions AFLW Team
Yeah the girls! 
By Guest Styler | 2nd March 2022

Going all-in for 2022, the Brisbane Lions AFL Women's team are well into the business end of their season. The reigning premiers are looking to defend their title and there are high hopes we'll see Ally, Emily and Orla in action for finals footy come March! We chatted to these three golden players about life on and off the field and how they're inspiring other young women to chase their goals.
ORLA O'DWYER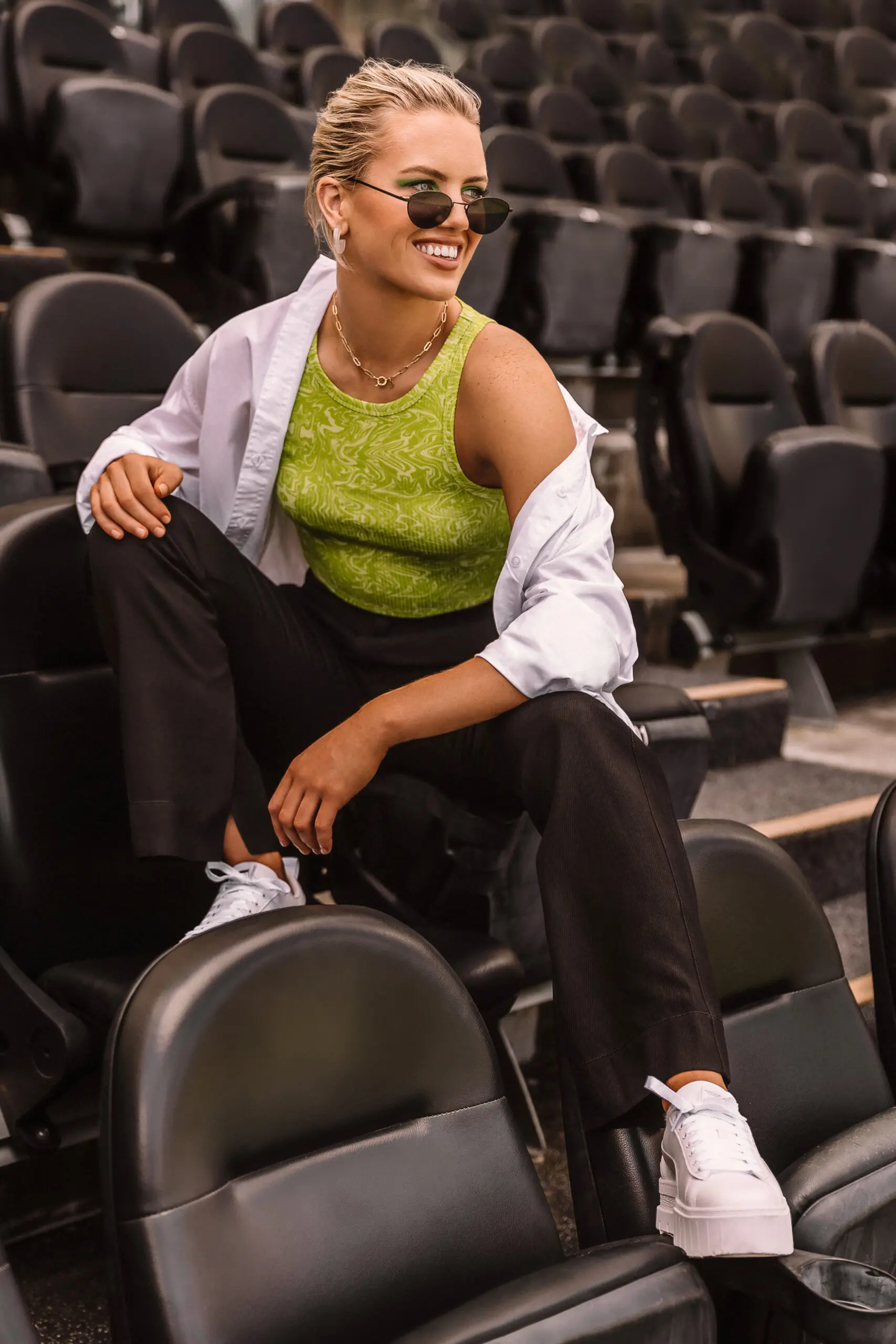 You're a gifted player, what has been your biggest learnings in this strong female position at age 23?
I would say to be consistent with what I do and control what I can. As well as knowing that I've done all those little things like nutrition, extra training, gym, and getting good sleep. By doing all of those small things, the end result will take care of itself.
How does it feel to be looked up to on the field and also on social media as a successful player?
I'm really privileged that I can be a role model to younger players. I try and portray on social media and on-field that hard work, determination, honesty and being yourself are important traits. I just try and portray myself as I am.
What is your advice for women who want to be successful?
I think it's important to believe that you can be successful. Being consistent with everything you do is really important too, as well as knowing when to reach out to people for help. At times I think I can do everything on my own but seeking advice and knowledge from others is key to success.
Tell us about your involvement with The Sistergood…
It's a fantastic platform for younger people to see the kind of athletes that we are. I know AFLW is part-time and we all have lives outside of footy and The Sistergood is really great at portraying that. It also gives young people someone to look up to because there are so many different personalities. Through The Sistergood, they can find someone they can relate to!
EMILY BATES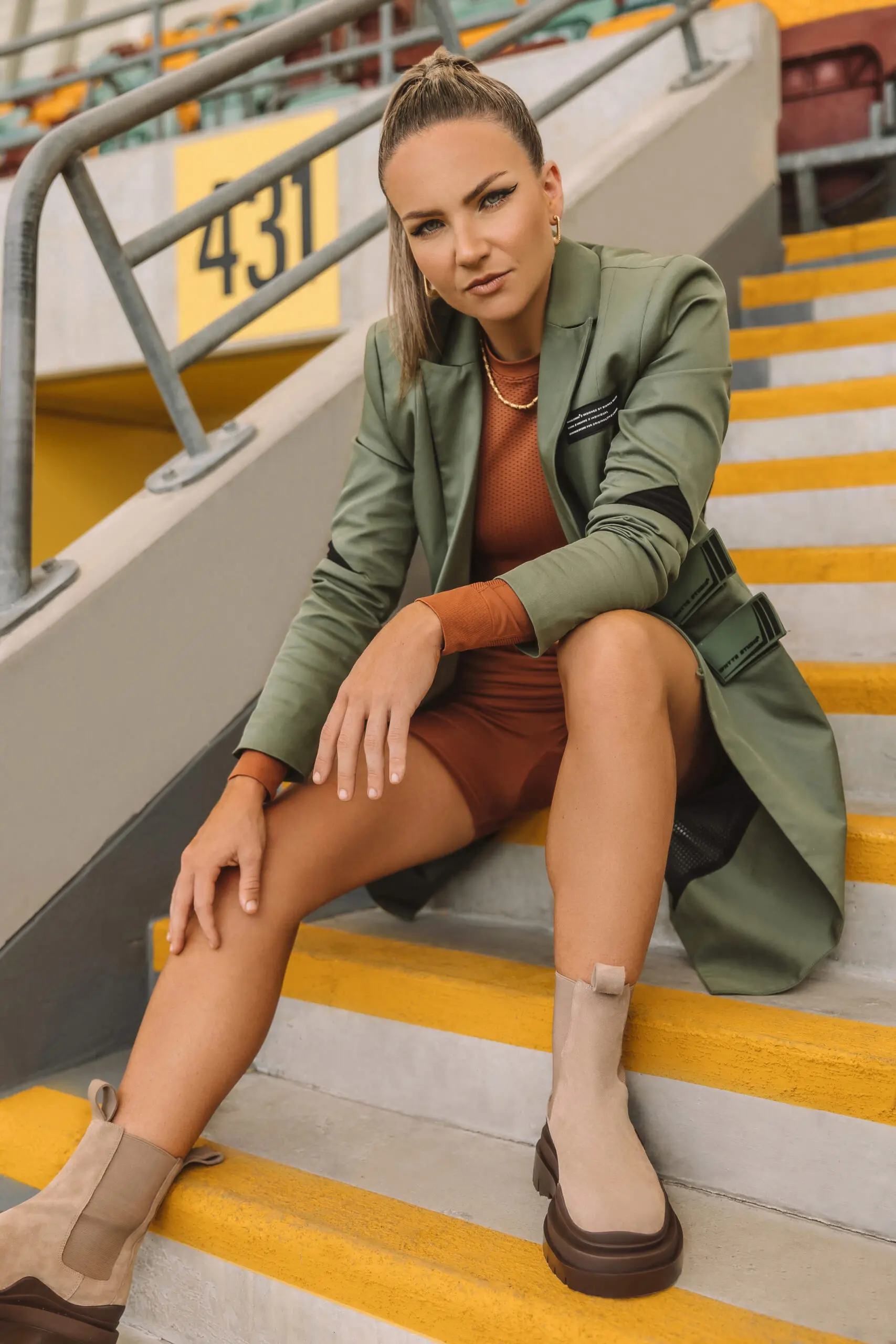 You're one of Brisbane Lions AFLW foundation players, what have these years been like?
It's been a dream to play AFLW because that's all I wanted to do was to play footy at the highest level. There's been plenty of highs and lows. We had the highs of reaching two grand finals, and then the lows of being hit by expansion, losing players, and having to build that list. And then rebuilding that list and winning a premiership. It's been a journey of self-improvement and growth for me as a person and a football player.
What are your top career highlights?
Obviously winning the premiership, you can't beat that! But getting to do it alongside some of the girls I started my AFLW journey with such as the Foundation Eight was a big highlight. We went through the highs and lows of it all and getting to hold up that trophy together was a moment I won't forget.
What's your mission as a strong female leader?
My mission, as cliché as it is, is being a role model to those girls who look up to us all and showing them that they can be strong, independent, and fierce people who can do whatever they want to do. It's about inspiring that next generation and leaving them a league and a career that they can actually pursue, doing all those hard yards so that they can have a career that's full-time.
ALLY ANDERSON
How would you describe yourself in a sentence, Ally?
I'm a proud Ghungalu woman who's passionate about Indigenous education. I value kindness and I'm always motivated to try and be the best version of myself.
Who or what inspires you?
In a way, the whole team inspires me. Just to see them do so well and to see what they do on and off the field, it makes me want to be better.
What has your journey been like on and off the field as one of Brisbane Lions AFLW foundation players?
It's been a journey! I started off my first year not in great shape and it was hard trying to keep up. When I came back for my second year, I was determined to improve and knew I had more to give. Going through pre-season, I ticked off all the things I needed to be doing and had a decent run that season. Since then, I have tried to continue to build; I've had to work hard to get where I am now. A big highlight for me is the premiership, that's always number one hands down. I remember that grand final in the first year, but I didn't feel like I contributed and felt pretty disappointed, and then the second year, losing the grand final again was still frustrating. So, to finally win it last year meant a lot to me and I felt like I really made a difference.
Can you tell us about your design for the 2022 AFLW Indigenous guernsey? What history does it tell?
The inspiration comes from having our totems on the men's guernsey and having that feeling of pointing to it and being like, "oh there's me!". I just wanted everyone to have that feeling of being included. It's a guernsey not only for the players, but for the fans, family, and support staff on our AFLW journey.
What do you love about being a part of The Sistergood?
I wanted to be involved with it from the start because of the empowerment element of it, and being able to tell our stories. We all know each other on a personal level, but we want to be able to share it with the outside world, and that's where The Sistergood comes in.
To see the girls in action, grab tickets here.