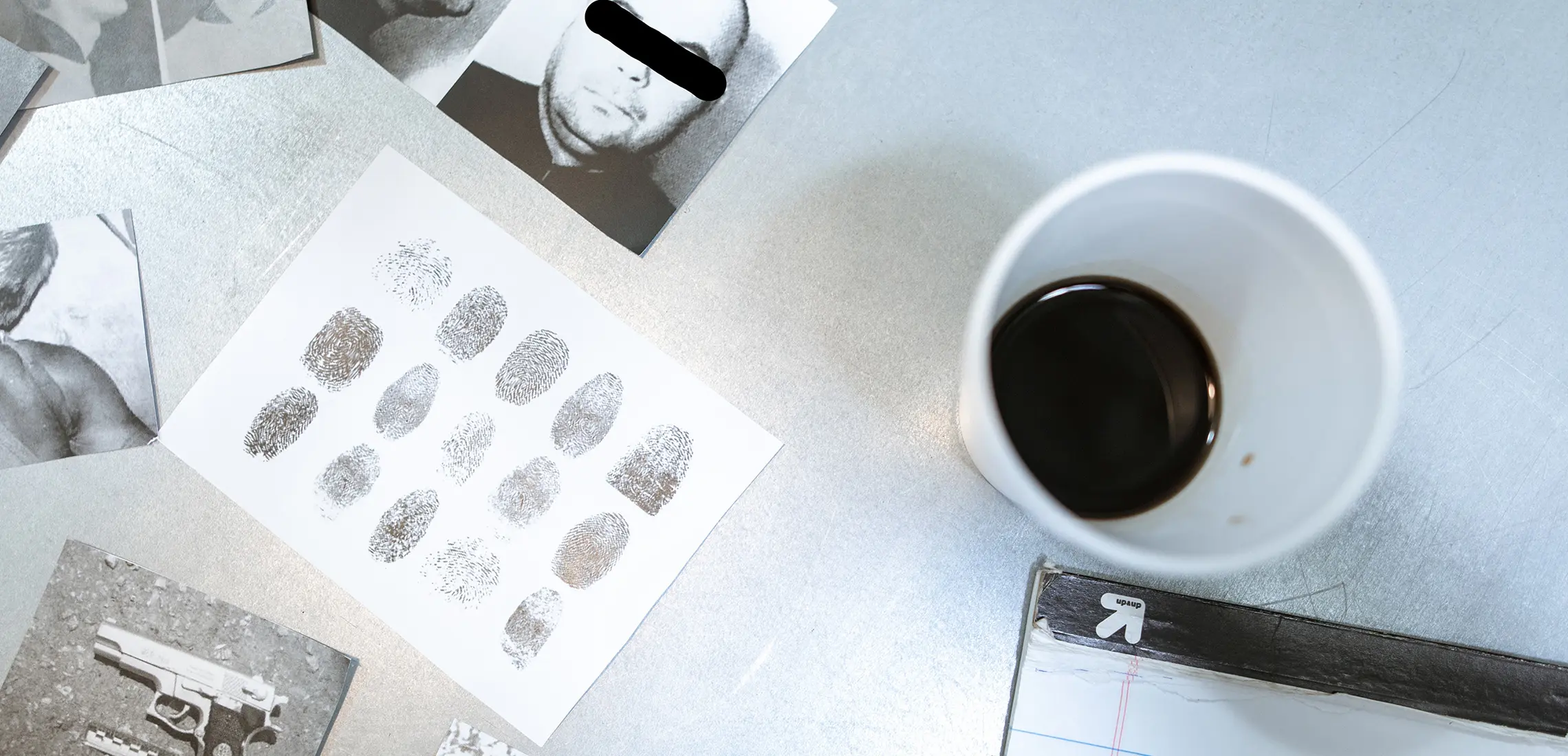 21 Chilling True Crime Documentaries For All Super Sleuths  
BRB, bolting our front doors
By Rosie Dann | 21st June 2021

Ever finished a true crime documentary, only to find yourself immediately opening Google and venturing down a deep, dark rabbit hole of eerie serial killer YouTube videos and Wikipedia pages at 2am? Yep, us too.

Over the past few years, the genre of true crime has exploded into a viral sensation, dominating streaming platforms across the globe and having everyone feel like Nancy Drew. I'll admit, some of these stories are so spooky they'll leave you running to your bed at night after switching off the light. However, there's no denying that a good old whodunnit is downright addictive.

From serial killer confession tapes and child abductions, to high-profile fraud scandals and curious cases that are yet to be cracked, we've compiled an extensive list of must-watch crime docos that will have you glued to the couch and shook to the core.
Don't F**k With Cats: Hunting An Internet Killer
Where to watch: Netflix
Ha! If you thought we were gently easing our way into this list, think again. This twisted three-part series follows a gang of amateur internet sleuths as they carry out a gripping online manhunt for one of Canada's worst criminals, Luka Magnotta. After a series of disturbing videos documenting cat cruelty acts comes to light, a group of animal enthusiasts join forces to hunt down the perpetrator. The story is an absolute rollercoaster ride to say the least and is guaranteed to leave you hanging off the edge of your seat.
I Am a Killer
Where to watch: Netflix
This frightening yet fascinating documentary takes a deep dive into the lives, stories, and downfalls of death row prisoners, all of whom have been convicted for capital murder. Each episode spotlights a different inmate, with a tell-all interview and detailed backstory about their crimes, offering unique and thought-provoking perspectives on some of the nation's worst criminals.
Conversations with A Killer: The Ted Bundy Tapes
Where to watch: Netflix
For crime junkies far and wide, the notorious Ted Bundy needs no introduction. Bundy was undoubtedly one of America's most infamous serial killers and was charged with the murder of more than 30 women. This harrowing docuseries provides a gruesome glimpse into the mind of the killer, complete with archival footage and audio that are guaranteed to leave you spooked.
Crime Scene: The Vanishing at the Cecil Hotel
Where to watch: Netflix
One night, inside a dingy hotel in downtown Los Angeles, 21-year-old Elisa Lam mysteriously disappeared. Later, she was found dead inside the hotel's water tank. Eerie footage of her right before her disappearance shows her acting extremely strangely. Was she running from someone? Possessed by an evil spirit? Well, this four-part series dives into the nightmarish story and haunting theories behind Elisa's mysterious vanishing and passing – a perplexing case that is yet to be solved.
The Hunting Ground
Where to watch: Stan or Amazon Prime
This critically acclaimed documentary highlights the prevalence of sexual assault on American university campuses. Combining compelling personal anecdotes, observational footage, and expert commentary, the confronting feature follows survivors as they endeavour to pursue their education and speak out against injustice. The documentary is truly eye-opening and prompted a significant national debate in the United States regarding institutional failure, rape culture, and consent.
Mommy Dead and Dearest
Where to watch: Foxtel
Growing up, Gypsy Rose Blancharde believed she suffered from leukaemia, brain damage, and a whole other host of severe chronic illnesses. In reality, this was all part of a dizzying web of lies, manipulation and deceit that were fed to her by her very own mother. Using home videos, medical records, interrogation footage, and exclusive interviews, Mommy Dead and Dearest illuminates the dangers of Munchausen by Proxy disorder and reveals how this abusive relationship ultimately ended in murder. 
Fyre Festival
Where to watch: Netflix
Ahh, Fyre Festival, you really were the definition of a flaming hot mess. Okay, so we admit this one's not technically a true crime doco, but it IS somehow just as horrifying, we promise! In case you need a lil' break from all the blood and gore, this highly entertaining film explores one of the most shocking high-profile scams of all time. Fyre was a luxury, private island music festival with a star-studded line up, and was promoted by some of the world's most glamourous models (think Bella Hadid, Emily Ratajkowski and Kendall Jenner, to name a few). It was set to be lit, until sh*t hit the fan, and the story is simply so bad that we can't look away.
Abducted in Plain Sight
Where to watch: Netflix
Strap yourselves in, folks, because this twisted tale is nothing short of utterly mind-boggling. This documentary tells the bizarre story of Jan Broberg, an Idaho teenager who was groomed and kidnapped not once but TWICE by her family's close friend and neighbour in the 1970s. Yep, this heinous crime unfolded right under her parents' noses. It is as disturbing as it is frustrating and will likely have you screaming at your TV, but it's absolutely worth the watch.
The Central Park Five
Where to watch: Amazon Prime
The Central Park Five tells the story of five black and Latino teenagers whose lives were upended when they were wrongfully convicted of raping a white woman in New York City's Central Park. Set against a backdrop of violence, racial prejudice, injustice, public outrage, and media sensationalism, this doco is riveting, infuriating, and an absolute must-watch.
See What You Made Me Do
Where to watch: SBS On Demand
Every week in Australia, one woman is killed by a current or former partner. Spearheaded by investigative journalist, Jess Hill, this three-part-series confronts Australia's domestic abuse crisis. Illuminating the dangers of coercive control, this though-provoking documentary sparks a vital discussion surrounding the importance of protecting women and children, and ensuring perpetrators are held accountable.
Athlete A
Where to watch: Netflix
This powerful exposé examines the corruption and abuse within USA Gymnastics, where over 150 female athletes have testified that they were molested by team doctor, Larry Nassar. The documentary is the opposite of an easy watch, but it is incredibly eye-opening and shines an important light on the vulnerability of young girls, the politics behind elite sport, and the need for stronger protection systems.
I love you, now die: The Commonwealth Vs. Michelle Carter
Where to watch: Binge, HBO, Amazon Prime, Hulu
It was the texting suicide case that shook a nation and posed a difficult question: can one person be held responsible for the suicide of another? I love you, now die explores the trial of 17-year-old Michelle Carter who was charged with the involuntary manslaughter of her boyfriend, Conrad Roy. Unpacking a dangerous collision of mental illness, technology, love and loneliness, the documentary reveals how a disturbing series of text messages between the couple ultimately encouraged Roy to take his own life.
https://www.instagram.com/p/B0Oy0qLlQWP/
Operation Varsity Blues: The College Admissions Scandal
Where to watch: Netflix
Netflix's Operation Varsity Blues examines the college admissions scandal of 2019, where the nation's most wealthy (including a few high-profile celebrities) spent millions to fraudulently secure their child a spot in some of America's most prestigious universities. Using FBI phone call recordings, expert interviews, and captivating re-enactments, the film follows the mastermind behind the scheme, William Rick Singe, and reveals how his master plan and bribery culminated in disaster.
Night Stalker: The Hunt For A Serial Killer
Where to watch: Netflix
Ricardo Leyva Muñoz Ramírez, aka the "Night Stalker" was one of America's most malevolent serial killers. This nail-biting four-part documentary interviews those involved in catching the criminal and chronicles the trail of destruction that Ramírez left behind as he terrorised the city of Los Angeles in the summer of 1985.
American Murder: The Family Next Door
Where to watch: Netflix
One moment: an idyllic family home. The next: a horrific crime scene. This Netflix film tells the heartbreaking story of the Watts family murders and is certainly not one for the faint hearted. Archival home videos, security footage, text messages, and social media posts are used to illuminate the events leading up to the death of pregnant Sharon Watts and her two young daughters.
Killer Inside: The Mind of Aaron Hernandez
Where to watch: Netflix
How does someone go from NFL superstar to convicted killer? This 2020 true crime documentary details the unfortunate downfall of professional American footballer, Aaron Hernandez. The film delves deep into the star's tragic upbringing, injuries, and internal turmoil, exploring how certain personal factors led to his ultimate criminal status.
The Staircase
Where to watch: Netflix
This in-depth investigative series follows the trials of Michael Peterson, who was convicted of murdering his wife, Kathleen Peterson in 2001. From his initial arrest to the final verdict, this real-time courtroom thriller gives viewers an eye-opening glimpse inside a high-profile murder trial, complete with exclusive interviews with Peterson's extended family and defence attorneys.
Making A Murderer
Where to watch: Netflix
No list of true crime docos would be complete without this wildly popular Netflix Original. Filmed over thirteen years, the docuseries explores the story of Steven Avery, a Wisconsin man serving 18 years in prison after being wrongfully convicted of sexual assault and attempted murder. Just two years after he was absolved, he found himself tangled up as the prime suspect of another murder. Intrigued yet? Happy bingeing! 
Evil Genius: The True Story of America's Most Diabolical Bank Heist
Where to watch: Netflix or Amazon Prime
Everyone loves a good old whodunnit, right? This true crime thriller details the high profile 'pizza bomber' case, where pizzaman Brian Well robbed a PNC Bank with a bomb collar strapped around his neck. Weller died in front of police when his explosive device was triggered, but investigations revealed that he was not acting alone. The question is: who set him up and what was their motive?
The Most Dangerous Animal Of All
Where to watch: Apple TV or Hulu
Based on the New York Times best-selling book of the same name, this four-part documentary series follows a man as he sets out to find the father who abandoned him. However, the story takes a turn when the subject discovers that his long-lost father may be the Zodiac killer, aka one of the most notorious serial killers in America.
Icarus
Where to watch: Netflix
Okay, hands up, who else is a sucker for a good scandal? In this thrilling documentary, filmmaker Bryan Fogel accidentally unveils one of the biggest scandals in sports history after a chance encounter with a Russian scientist. Icarus is a tense thriller that not only delves into doping by elite athletes, but explores the current state of the international geopolitical climate.