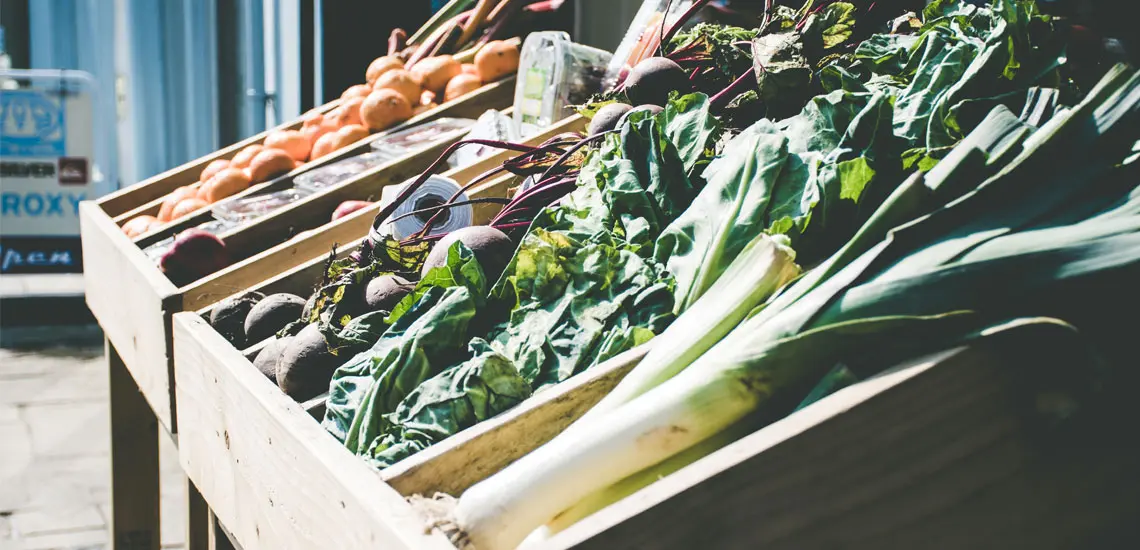 Best Out of Town Markets
Go beyond Brisbane to discover some of Queensland's best markets!
By Guest Styler | 14th September 2016

Everybody loves a weekend trip to the markets! Whether you're after fresh meats and vegetables, handmade gifts or just a coffee and a stroll, there's something at the markets for everyone. But if you're an expert in the Brisbane market scene, why not make a day trip of your market visit? Check out our list of some of the best out-of-town markets to satisfy all your market needs!
GOLD COAST
Burleigh Markets
The Burleigh Markets boast a fabulous homey atmosphere and provide a wonderful selection of stallholders selling a variety of products. You can find farm fresh fruit and vegetables, locally made products including superfoods, beverages and honey, gourmet foods, bakery, meat, fish, deli, global foods, dips, chutneys, sauces, fresh flowers, plants, arts and crafts, antiques, collectibles… and that's just to name a view!
Surfer's Paradise Beachfront Markets
One of the largest markets on the Gold Coast, the Surfers Paradise Beachfront Markets feature a variety of products including fashion, jewellery, accessories, artworks, photographs, beauty products and homewares. If you're looking for an unusual gift or one-off piece, the friendly stallholders are always on hand to chat! Why not make a night of it and head into Surfers Paradise for a markets and dinner combo!?
SUNSHINE COAST
Eumumdi Markets
One of the best marketplaces on the Sunny Coast, you'll find original artworks, sculptures, furniture, handmade toys, homewares and skincare, as well as cutting edge fashion and jewellery by local designers all in one place! If you're a foodie, you'll especially love the variety – think seafood, Thai, paella, quality coffee, chocolate, great cakes, old-fashioned lemonade and more. There's also fresh produce, including fresh fruit and vegetables, freshly baked breads, locally made cheeses and yoghurts. And, when you need a break from the shopping, sit back and be entertained by a line-up of performers guaranteed to get you in the groove!
Caloundra Street Fair
Set under the beautiful canopy of the tree-lined main street and surrounded by cafes, boutiques and specialty shops, the Caloundra Street Fair is a must-do event on the Sunshine Coast! The market features over 200 unique stalls, with handcrafted products, live entertainment and street theatre. Enjoy fresh local food and flowers, fresh juices, tasty breakfasts, coffee, lunch and delicious sweet treats.
Noosa Farmers Markets
Nestled amongst the fragrant gum trees, every Sunday a hive of activity takes place. The Noosa Farmers Market are packed with produce to make your mouth water. Enjoy organic produce, freshly squeezed lime drinks, sumptuous marinades and sauces as well as beautiful and aromatic skin care products. Buy nuts and seeds, olives and tasty tapenades, herbs and seafood, freshly baked bread and creamy cheese amongst a variety of exotic and yummy foods to try as you wander round.
RURAL QLD
The Handmade Expo
With markets in Ipswich, Toowoomba, Forest Hill, Bundaberg, Cairns, Rockhampton and Townsville, the Handmade Expo has got everyone covered. The market is a monthly "handmade, hand-crafted, home-baked, artisans" dream, with the added fun of buskers, dancers and choirs, a jumping castle, pony rides and face painters!
Liked this? You'll love these! The Best Ways To Experience The Queensland Coast Brisbane's Best Second-Hand Clothing Markets South Bank's Christmas Markets Presented By eatSouthBank