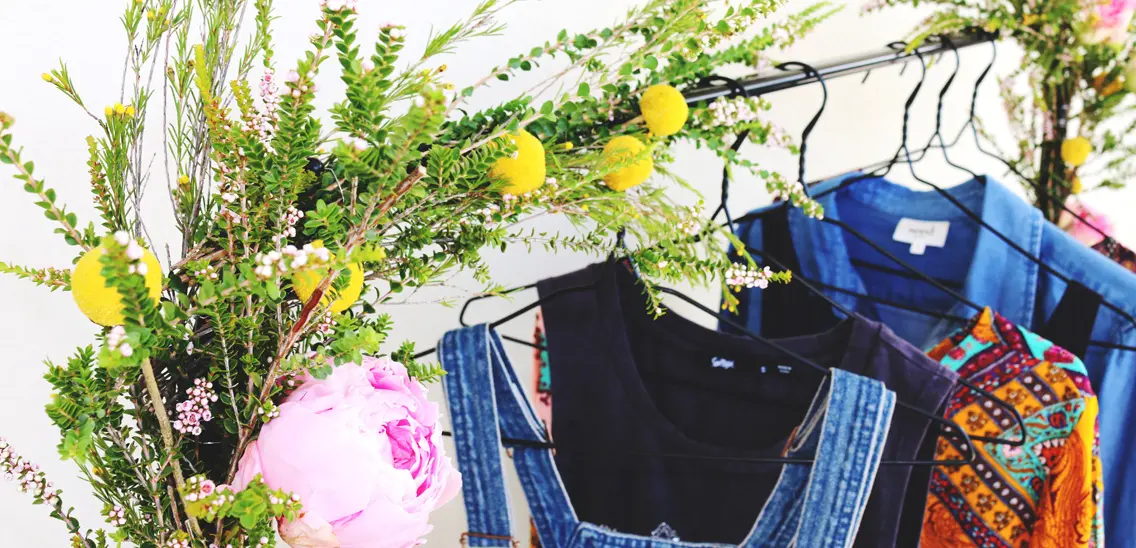 Brisbane's Best Second-Hand Clothing Markets
We've got the goss on where to buy and sell your preloved items.
By Guest Styler | 28th April 2016

Whether you're looking for a bargain buy or hoping to score some extra cash, we've rounded up Brisbane's best second-hand clothing markets. Prepare yourself for some weekend fun!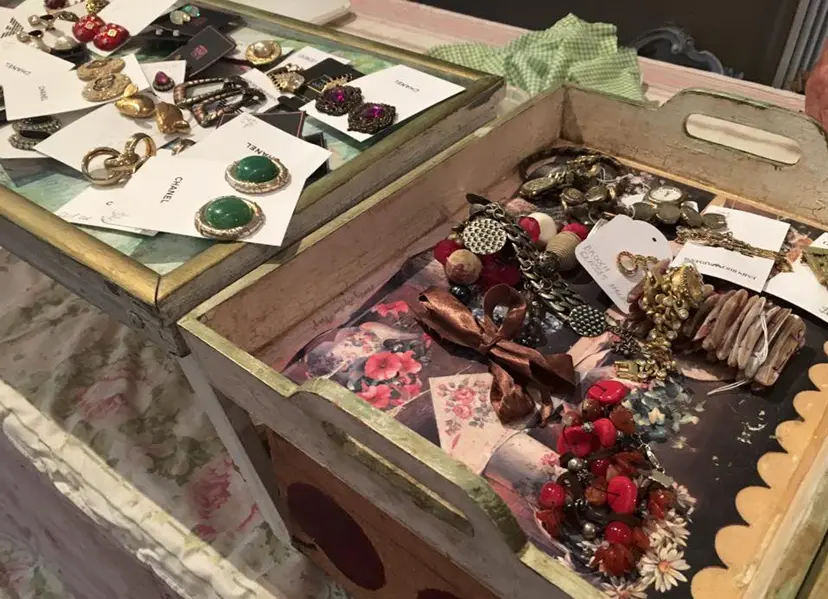 Where: Mirra Private Dining and Events (86 Bridge St, Fortitude Valley) Upcoming dates: Sunday, June 12 2016 Frequency: Four times a year What to buy/sell: Serious bargains on Australian and international designer brands such as Sass & Bide, Zimmermann, Ellery, Ralph Lauren, Giorgio Armani, Valentino and heaps more. Price point: Vintage Sass & Bide pieces regularly sell for $40, and very special pieces such as formal dresses can be anywhere up to $400 or more. A Hermes bag once garnered a $10,000 price tag! Cost to hold a stall: By invitation only (apply online) @thedivaswardrobe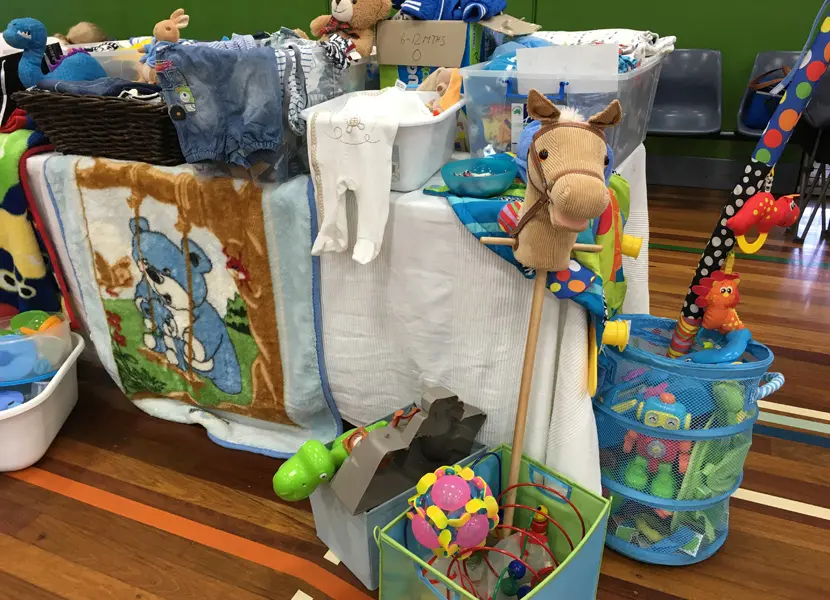 Where: Mt Gravatt Showgrounds (Brisbane), Gold Coast Recreation Centre (Tallebudgera) Upcoming dates: Gold Coast: Sunday, May 22 2016 | Brisbane: Sunday, June 15 2016 Frequency: Every other month in Brisbane and the Gold Coast What to buy/sell: All manner of bubs' and kids' items including clothes toys, Bumbos, cots, play mats, designer teething rings, bibs, sleepwear, baby carriers, prams and more! Price point: Small items start from $1, while big-ticket items such as prams can go for up to $300+ Cost to hold a stall: Stalls start from $25. Sharing is encouraged.
Where: Mt Gravatt Showgrounds Upcoming dates: Sunday, May 22 2016 Frequency: Once a month What to buy/sell: Preloved clothing in good condition. Items from stores such as French Connection, Country Road, Witchery, Seafolly will always sell well. Items that are near-new from places such as Ally, Forever New, Bardot, Dotti, Cotton On will fetch a reasonable price. You'll also have luck with a good price for anything that is considered designer, such as Sass & Bide, Mimco and Alannah Hill. Price point: $5-$20 Cost to hold a stall: Inside $53.50 | Outside $32.50 @wardrobewarriorsmarket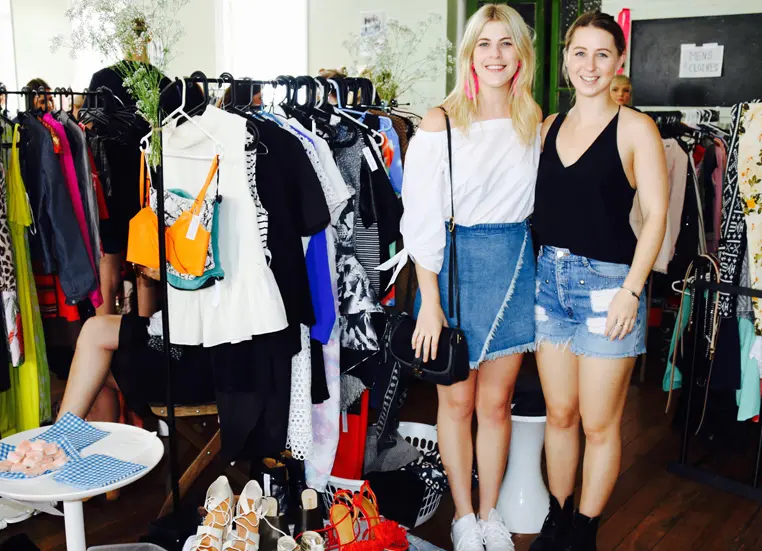 Where: Morningside School of Arts Upcoming dates: Sunday, May 29 2016 Frequency: Selected Sunday each month What to buy/sell: Fairly-priced well-known labels, vintage and designers pieces kept in good condition. Price point: Items from $20-$80 sell best. It's recommended that you use the "third rule" (sell your items for a third of their original price). For example, if you paid $60 for a top and have worn it a few times, try selling it for $20. Cost to hold a stall: BYO rack $30 | Luxe rack $50 (rack plus 20 coast hangers) @metremarket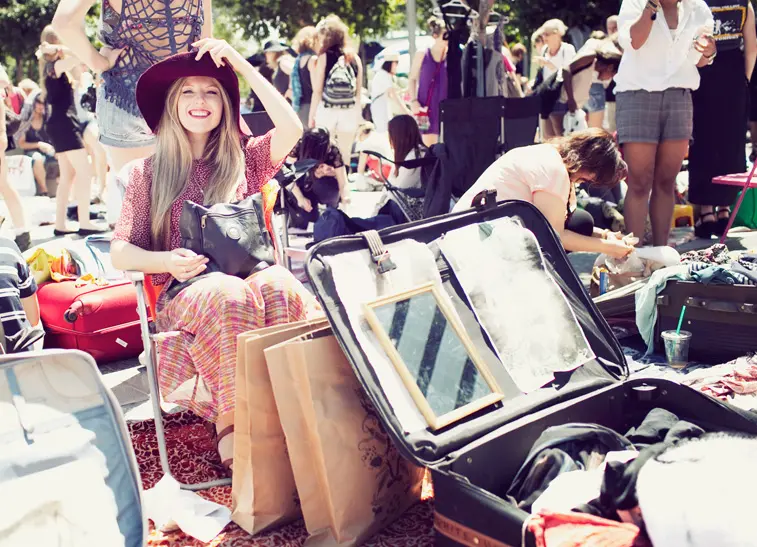 Where: Brisbane Square (top of Queen Street Mall, opposite the Treasury Casino) Upcoming dates: Sunday, May 1 2016 | Sunday, May 15 Frequency: First and third Sunday of the month What to sell/buy: Second-hand clothing and handmade items Price point: $5-$20 Cost to hold a stall: $25 @suitcaserummages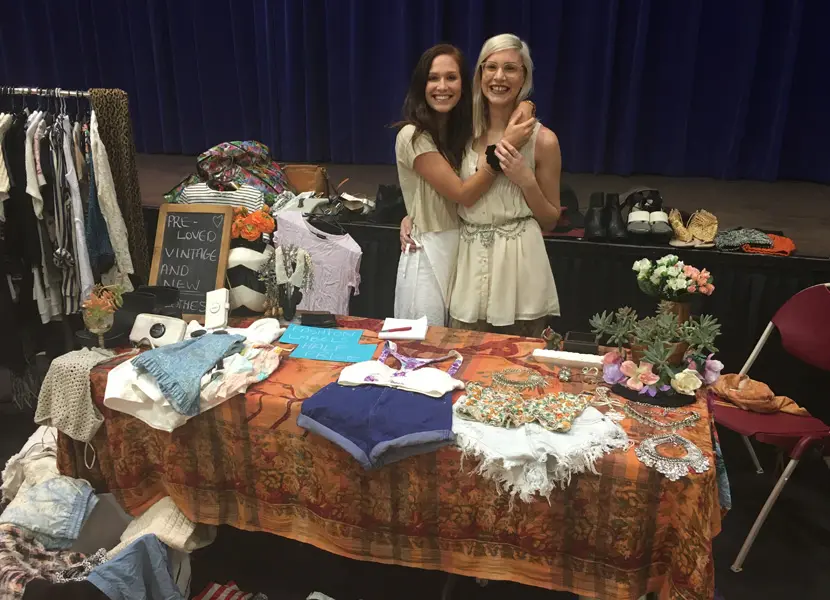 Where: Brisbane, Gold Coast, Sunshine Coast and Bangalow Upcoming dates: Gold Coast: Sunday, May 29 2016 | Bangalow: Saturday, June 25 2016 Frequency: Every other month in Brisbane, Gold Coast, Sunshine Coast and Bangalow What to sell/buy: Original, good quality vintage, indie and preloved clothes, shoes and accessories. Price point: If the items are in great condition and of good quality, shoppers have been known to spend up to $80. Everyone loves a bargain, so the $5, $10 and $20 items are in high demand. Cost to hold a stall: Indoor stall $99 | Earlybird stall $75. Sharing is recommended. @wardrobemarkets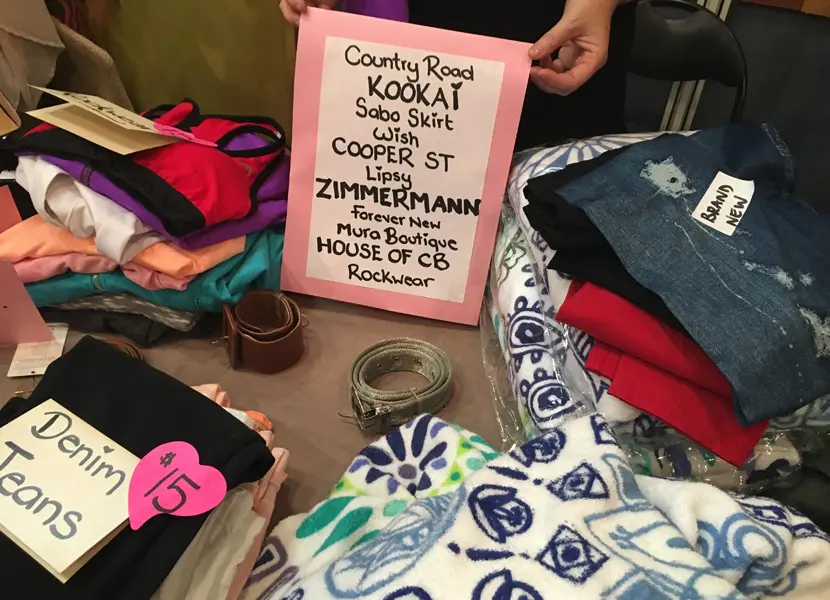 Where: Mt Gravatt Showgrounds Upcoming dates: Sunday, May 1 2016 | Sunday, June 5 2016 Frequency: First Sunday of the month at Mt Gravatt Showgrounds What to sell/buy: Good quality preloved clothes, shoes and accessories. Handmade and up-cycled garments are also popular if they're affordable individual pieces. Guys and girls welcome! Price point: Pieces for $2 and $5 go quickly, with special items going for around $50. Shoppers to this market love a good rummage through a $1 basket! Cost to hold a stall: Outdoor stall $25 | Indoor Stall $47
If you liked this, you'll love these:
Update Your Work Chic Wardrobe With 7 Items
Revamp Your Wardrobe On A Budget