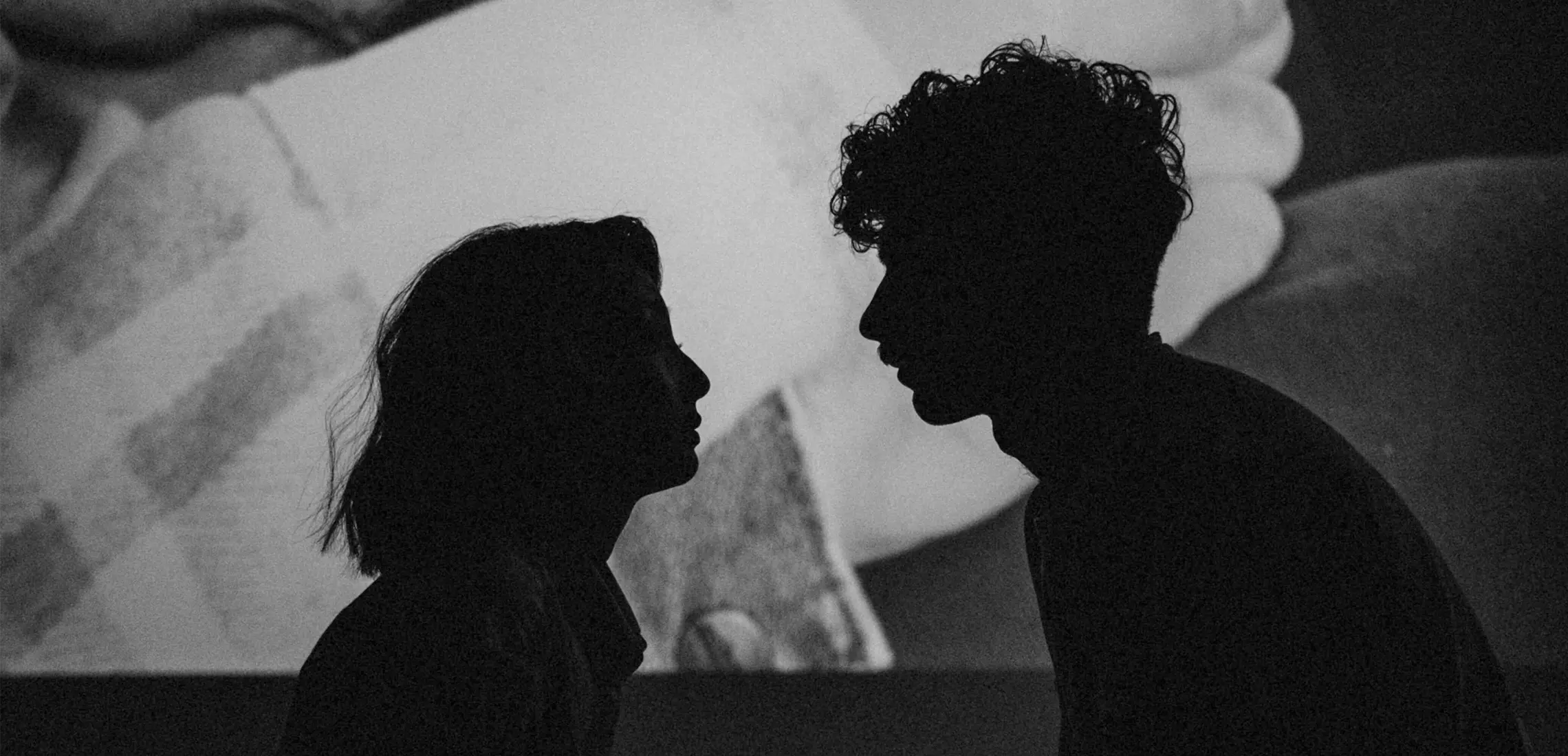 Love & Laughs: 53 Best Romantic Comedies Of All Time
By Guest Styler | 4th February 2022

From side-splitting laughs to cheesy fairy-tale endings, what's not to love about a classic rom com? Whether you're partial to an old school love story or don't mind checking out the new flicks, Mr Rom Com is the one man that'll never let you down.

For the cynics, romantics, and everyone in between, we've compiled the ultimate romantic comedy list, fit for all. Plus, let's be real, it's the only way you'll ever score a date with the likes of Heath Ledger, Zac Efron, and Ryan Gosling.
Definitely, Maybe
How I Met Your Mother… movie version.
13 Going On 30
Time really does fly when you're 13.
About Time
An underrated Rachel McAdams flick.
One Day
Need a cry? Just press play.
She's All That
A 90s masterpiece, forget the remake and stick to the goods (sorry Netflix!)
The Wedding Date
Basically Kat has major single-girl anxiety and hires a wedding date… oh, girl.
Love, Simon
Everyone deserves a great love story. Especially Simon.
Juno
Coming-of-age story with a 21st century twist (use protection, kids).
500 Days of Summer
Boy meets girl. Boy falls in love. Girl doesn't.
Love Actually
For those that are already counting down until Christmas, love is all around us.
Mamma Mia!
Digging the dancing queen.
Crazy, Stupid, Love
Soon-to-be divorcee meets a new wingman. P.S. hello Ryan Gosling!
27 Dresses
Dreaming of the big day? Get your wardrobe prepped and ready.
Forgetting Sarah Marshall
A break-up nightmare.
The Wedding Planner
Who said love was easy?
The Proposal
How could you NOT love Ryan Reynolds?!
Clueless
Ugh, as if!
How To Lose A Guy In 10 Days
Who needs a date when *that* yellow dress exists?
10 Things I Hate About You
Heath Ledger, you'll always be our Valentine
The Princess Bride
As you wish.
Grease
Tell me about it, stud.
Four Weddings and a Funeral
How Hugh Grant could ever be unlucky in love, we'll never know.
Pretty Woman
The original sugar baby.
Crazy Rich Asians
Meeting the family, except as the title suggests, they're crazy rich.
Bridget Jones's Diary
Dear Diary…
Notting Hill
British bookseller meets American actress.
When Harry Met Sally
The original 'I'll have what she's having scene'.
How To Be Single
For all our single ladies out there.
La La Land
The ultimate conflict of head vs heart.
50 First Dates
Adam Sandler and Drew Barrymore… say less.
The Parent Trap
There's something almost romantic about sneakily reuniting two divorced parents who willingly separated their children at birth. Right?
The Other Woman
Wife, girlfriend, and mistress = BFFs!
Wild Child
Boarding school dreams are made of these.
Isn't it Romantic
Imagine if life was a romantic comedy.
She's The Man
A twist on Shakespeare's Twelfth Night, who said girls couldn't beat boys?
Valentine's Day
What's more romantic than a movie set on Valentine's Day?
Are We Officially Dating?
So… what are we?
No Strings Attached
Spoiler alert: there are always strings.
Love, Rosie
Can a girl and boy ever just be friends?
The Last Song
Watching Miley and Liam fall in love is almost better than the movie itself.
Monte Carlo
Royalty, romance, and the ultimate summer vacation.
Endless Love
Modern day Romeo and Juliet.
Friends With Benefits
Relatively predictable but all the more enjoyable.
Pride and Prejudice
It's a classic for a reason.
17 Again
Oh Zac Efron, you've done it again.
Aquamarine
Probably the reason why we all wanted blue streaks in our hair in 2006.
Something Borrowed
Maid of honour, but you're in love with the groom.
Letters to Juliet
Sign us up to the Juliet Club!
Bride Wars
Best friends 'til the end?
The Half Of It
A pretty messy love triangle.
Always Be My Maybe
For all those dreamers that wanted a childhood sweetheart, this one's for you.
To All The Boys I've Loved Before
Petition to bring back love letters!
Trainwreck
A wholesome reminder that love isn't always what it seems.
Not into the flicks? Check out these 12 summer-approved books, bound to keep you turning the pages!