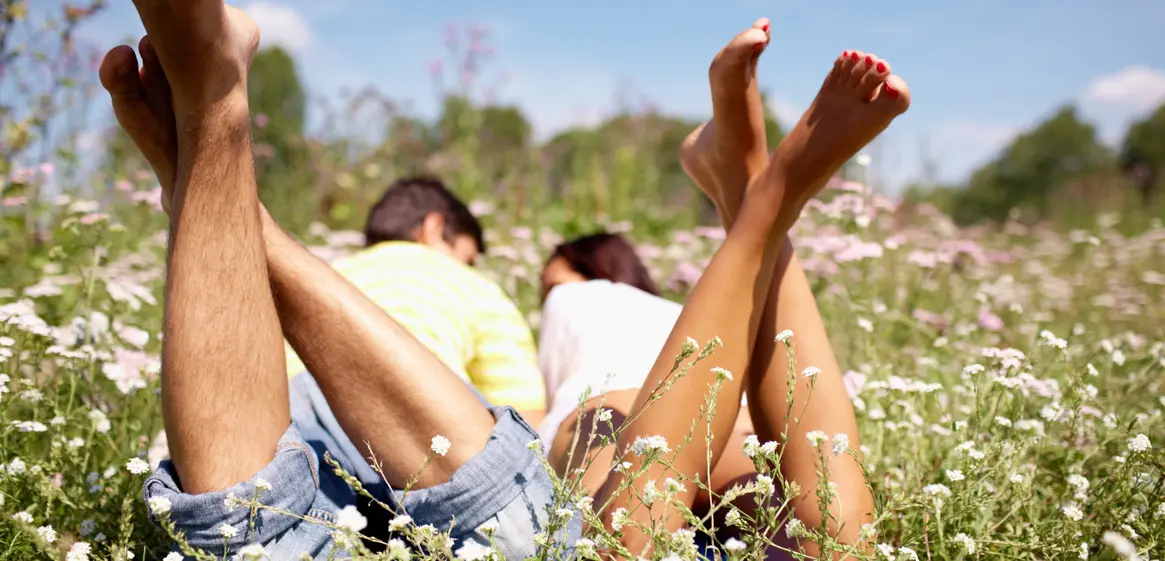 7 Out of the Box Date Ideas
Whether it's a first date, anniversary, or just a Tuesday night with your S.O., we've got you covered.
By Guest Styler | 9th July 2015

By Lucy White

Dating is a tough business – we're all out there looking for our perfect match. It's important to keep things fresh in a relationship, and what better way than to experience something new and exciting together? We've put together a list of some of our favourite out of the box date ideas around Brisbane to help you get to know someone better with some amazing shared experiences.
GONDOLAS ON THE RIVER
Can't get the time off work for a romantic getaway to Italy? Treat your S.O. to a night in BrisVenice with a dinner on the river in your own private gondola, instead. Be serenaded with romantic music as you enjoy the peaceful glide along the Brisbane River and take in the lights of the beautiful city. Or, if you're more of an early riser there's also a breakfast cruise option, as well as a midday tour. Golden Gondola tours run 7 days of the week from Newstead.
188 Breakfast Creek Rd, Newstead P 0419 400 944 www.gondola.com.au
WHALE WATCHING IN MORETON BAY
Spend a romantic day in the bay with bae watching whales. Get windswept hair, morning and afternoon tea and a delicious buffet lunch while you watch these stunning creatures in their natural habitat. Get up close and personal with the whales while you cuddle your partner to keep warm in the cool sea breeze. Make sure you take your camera to get some shots of the pods (couple selfies are optional). Whale watching cruises run daily from 9.30am, June to November.
Top tip – find out if your date gets seasick before getting on the boat.
Redcliffe Jetty, Redcliffe P 3880 0477 www.brisbanewhalewatching.com.au
ST HELENA ISLAND
Step back in time to the dark days of colonial Australia in this historical tour of St Helena Island. Enjoy a picnic lunch as you explore the ruins of the island with your guide and learn about the former penal colony. Finish your day with a visit to the island's museum before cruising back to the mainland. There's plenty of adventure on St Helena Island, and it is best to experience it on a bright, sunshiny day, as tours won't run during inclement weather. St Helena cruises run Wednesdays, Sundays, and Saturday nights and leave from Manly Boat Harbour.
4/82 Bay Terrace, Wynnum P 1300 438 787 www.sthelenaisland.com.au
GHOST TOURS
Take your date on a spine-chilling night out with a ghost tour around one of Brisbane's historical haunted sites. Not for the faint of heart, Jack Sim's haunted Brisbane tours rely on local legends and true crime stories to tell the story of Brisbane's underworld. These tours let you see Brisbane in a new light, while also learning how your partner responds to ghost stories. Depending on your chosen tour, they generally run from 7:30pm with special Halloween tours available for certain sites.
Top tip – make sure your date knows you're not an axe-murderer before you go on this date.
P 3344 7265 www.ghost-tours.com.au
STRAWBERRY PICKING
Get out into the country and be super cute with your S.O. as you pick as many strawberries as you can handle at Rolin Farms. The 45-minute drive is worth it when you get to frolic out among the berries with your partner. Pick-your-own is available at the farm from 8am to 4.30pm every day during the strawberry season (June to October). If you feel like making the day really special, orchids are also available for viewing and purchase at the farm by appointment. Not sure what to do with all those strawberries? Get some ideas with a couples cooking class!
124-190 Rutters Rd, Elimbah P 5497 4253 www.rolinfarms.com.au
STORY BRIDGE CLIMB
For one of the best views in Brisbane, take your partner on the climb of a lifetime along the Story Bridge. One of only three bridge climbs in the world, the Story Bridge Adventure Climb is a spectacular experience that you can share. Once you've reached the top you can take in the amazing view and have the moment captured forever by a professional photographer. If you're looking to go the extra mile, there's also the option to abseil down the side of the bridge on a Sunday morning.
Top tip – make sure your climbing partner isn't afraid of heights.
170 Main St, Kangaroo Point P 1300 254 627 www.sbac.net.au
KANGAROO POINT CLIFFS ABSEILING
Take the plunge from the Kangaroo Point Cliffs with an abseiling adventure. Riverlife abseiling sessions are led by qualified, experienced instructors who will help you conquer any fears and get you down the side of the cliff after you've enjoyed uninterrupted views of Brisbane. Take a picnic with you and enjoy a romantic stroll with your date. If your partner is afraid of heights, Riverlife offer many other activities, like kayaking, paddleboarding, and even rollerblading at Kangaroo Point!
Naval Stores, Lower River Tce, Kangaroo Point P 3891 5766 www.riverlife.com.au