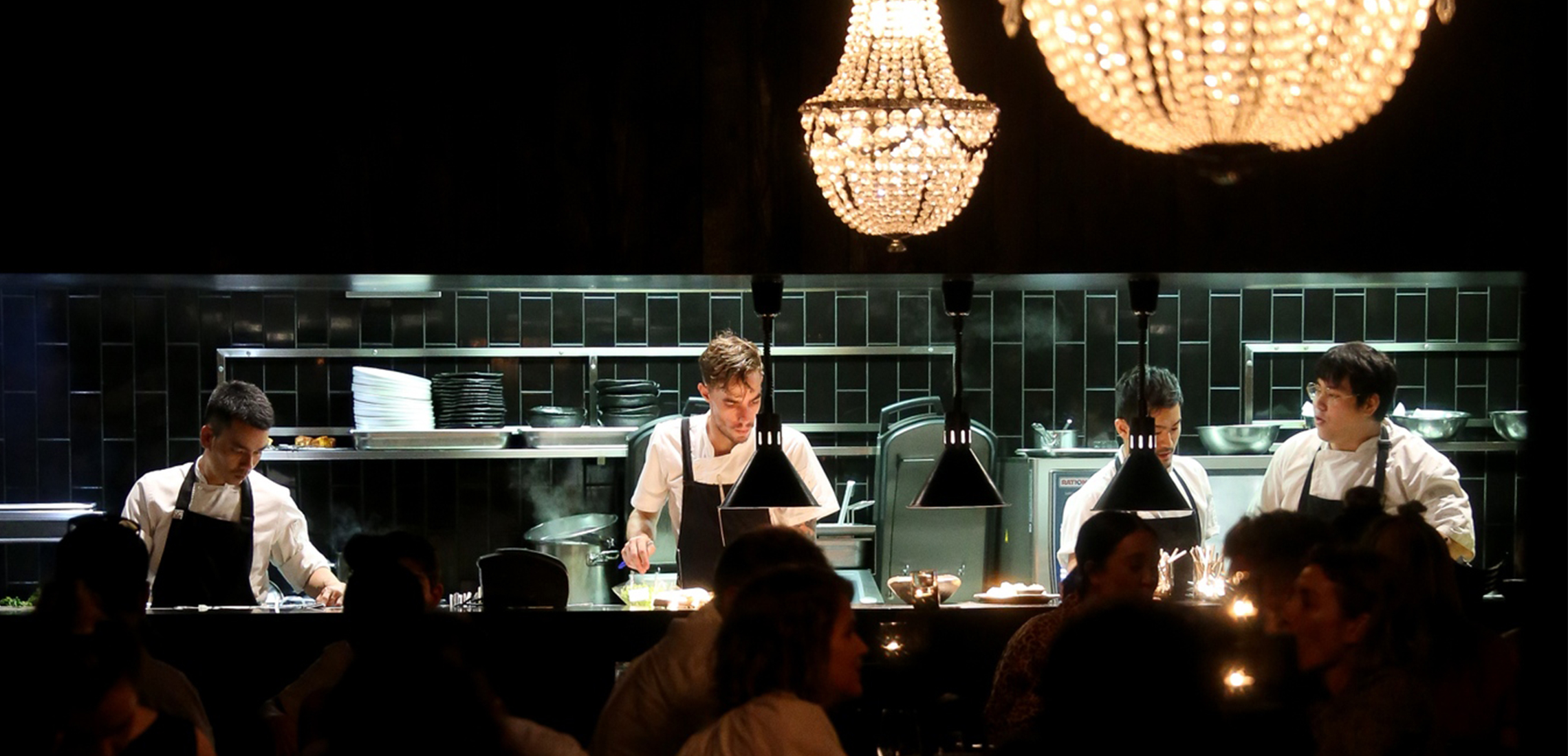 7 Places To Visit In Fortitude Valley, According To A Local
Hidden city secrets
---
Think you know The Valley? Well, think again! As a local, the little quirks of our city can go completely unnoticed when you're used to a familiar feeling, but it's those back alleys and busy thoroughfares that are some of the city's best-kept secrets. But, where to start? Since its launch in September, the Brisbane App run by Brisbane City Council has had almost 150k downloads of locals and visitors alike, searching for and creating their very own bespoke guides around town. 
On a sunny weekend in January with my husband in tow, we downloaded the app and with a swipe of our fingers, we initiated a carefully curated Fortitude Valley guide showcasing all its hidden gems and wild activities that we've never experienced before. Oh and the beauty of 'The Best of Brisbane's Hidden Gems Fortitude Valley' was no car was needed.
Known for their whimsical design and quirky pops of persona around every corner, the Ovolo group is a feast for the senses where art, music, and pop culture collide. Checking in with the car in valet (where it will remain all weekend) we made our way to our Rock Star Suite. "Alexa, play some music," I say and the mood is set while we dig into the complimentary loot bag and make ourselves at home within the pop culture motif.
Tucked along McLachlan Street within a historic 120-year-old building, Rosmarino is brimming with casual elegance. Come for the relaxed vibe and unique interiors straight out of Europe and stay for the incredibly delicious food. Freshly made pasta with rich sauces, cured meats, fresh cheese, risotto, fish, and Wagyu are just to name a few plates with flavours straight from esteemed chef Dario Manca.
Botanical wreath workshop at Helena Rose
Arriving in Helena's teeny tiny minimal waster florist in California Lane, we were treated to champagne and charcuterie before getting our hands busy to create our very own aesthetic wreaths with dried flowers. Daunting at first (what flowers to choose? What colour scheme to pick?) but once the glue gun was in hand it was like an episode of Ru Paul's Drag Race – combining charisma, uniqueness, nerve and talent.
Don't be fooled if you think you're heading to the loading dock of Lounge Lovers on your way to find the door of Hôntô – hidden along Alden street, Hôntô's dark and moody motif will have you feeling like you've escaped the city for a worldly sojourn. Combining classic Japanese dishes with contemporary creations, Hôntô has perfected the atmosphere, food, and booze trifecta.
Continental can be best on the go, and ZA ZA TA's breakfast spread is worth going back for seconds and thirds. Sitting amongst the soulful vibe of Tel Aviv, ZA ZA TA is Ovolo The Valley's resident restaurant offering a blend of Middle Eastern and Mediterranean cuisine. 
Ann Street has been home to some of Fortitude Valley's most quirky shops, bars and eateries over the years so if you're looking for a coffee, breakfast or lunch spot that's a little left of field, New Black Cafe gives life to the heart of The Valley, opening onto Bakery Lane with live music on weekends.
We met Rob (retired Fortitude Valley police officer) at the Royal George Hotel in his bright blue uniform to take us for a one-hour tour around an area I shamelessly have only known during the PM hours of Saturday nights. Seeing it in a whole new light on a Sunday was an experience but getting to know The Valley through the eyes of a knowledgeable local was something else. Perfect even if you're a local or calling Brisbane your new home, learn what quirks gave our city grit!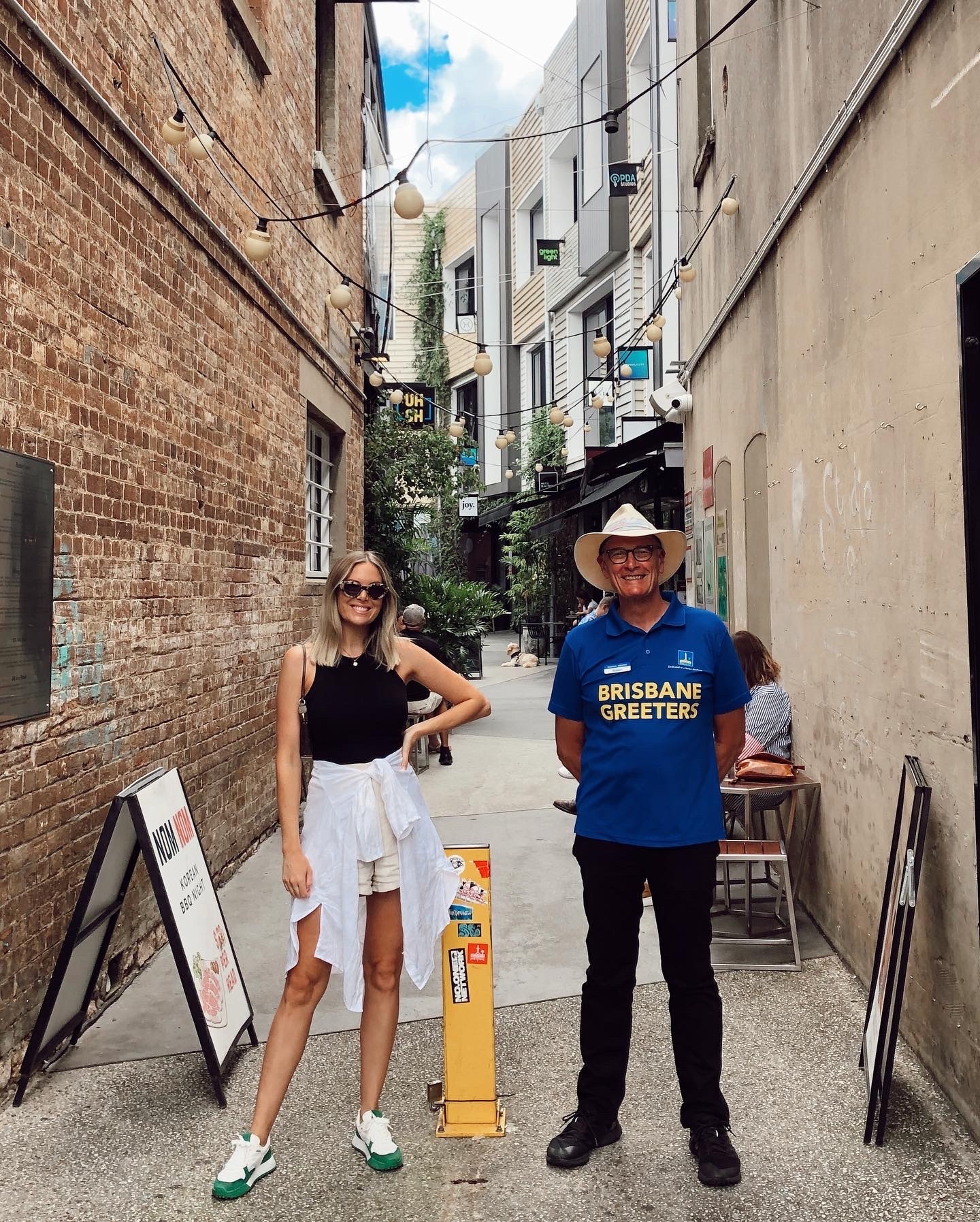 Plan your next day out with the Brisbane App here. Or, check out our guide for a paw-fect dog's day out here.