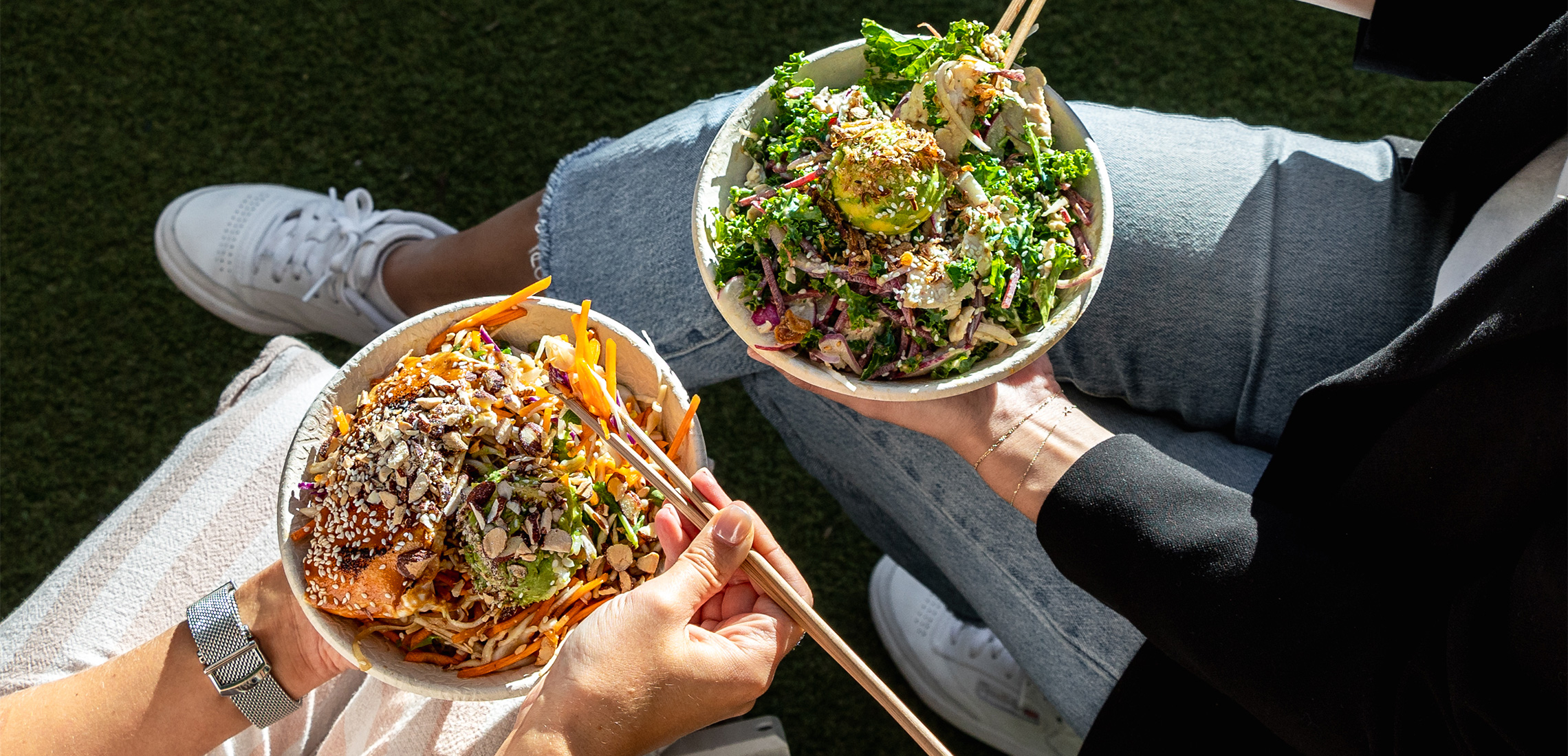 Eat Your Heart Out! 5 Eateries You Need To Know At Westfield Chermside
Fuel up
By Dinushka Gunasekara | 29th May 2023

Nothing works up an appetite quite like a shopping trip, and the good people at Westfield Chermside have exactly what you need to appease the palate. Simply follow your taste buds to Westfield Chermside's epic outdoor dining precinct, The Laneway. As vibey as it is vibrant, The Laneway and its surrounds are home to an array of delicious eateries that make for the perfect addition to your restaurant rotation. 

Whether you're fuelling up after a fashionable adventure or a thrilling visit to Hijinx Hotel, Westfield Chermside is waiting with a variety of options on hand. From a neon-lit Asian fusion joint to *the* Fishbowl coming to town, here are five eateries you need to visit at Westfield Chermside. 

Yep, you read that right! The cult-fave salad bowls that make eating healthy actually something to drool over are coming to Westfield Chermside. Founded in 2016, Fishbowl's mission is to change the culture of fast food by allowing you to make healthier decisions without sacrificing time, quality, or taste. From fresh veggies to sustainably sourced seafood, each of their Japanese-inspired bowls let nature's ingredients do its thing with minimal intervention while maximising nutrition. As the perfect pit stop when you're running errands, the made-to-order offering here is one that's sure to be a staple in your routine.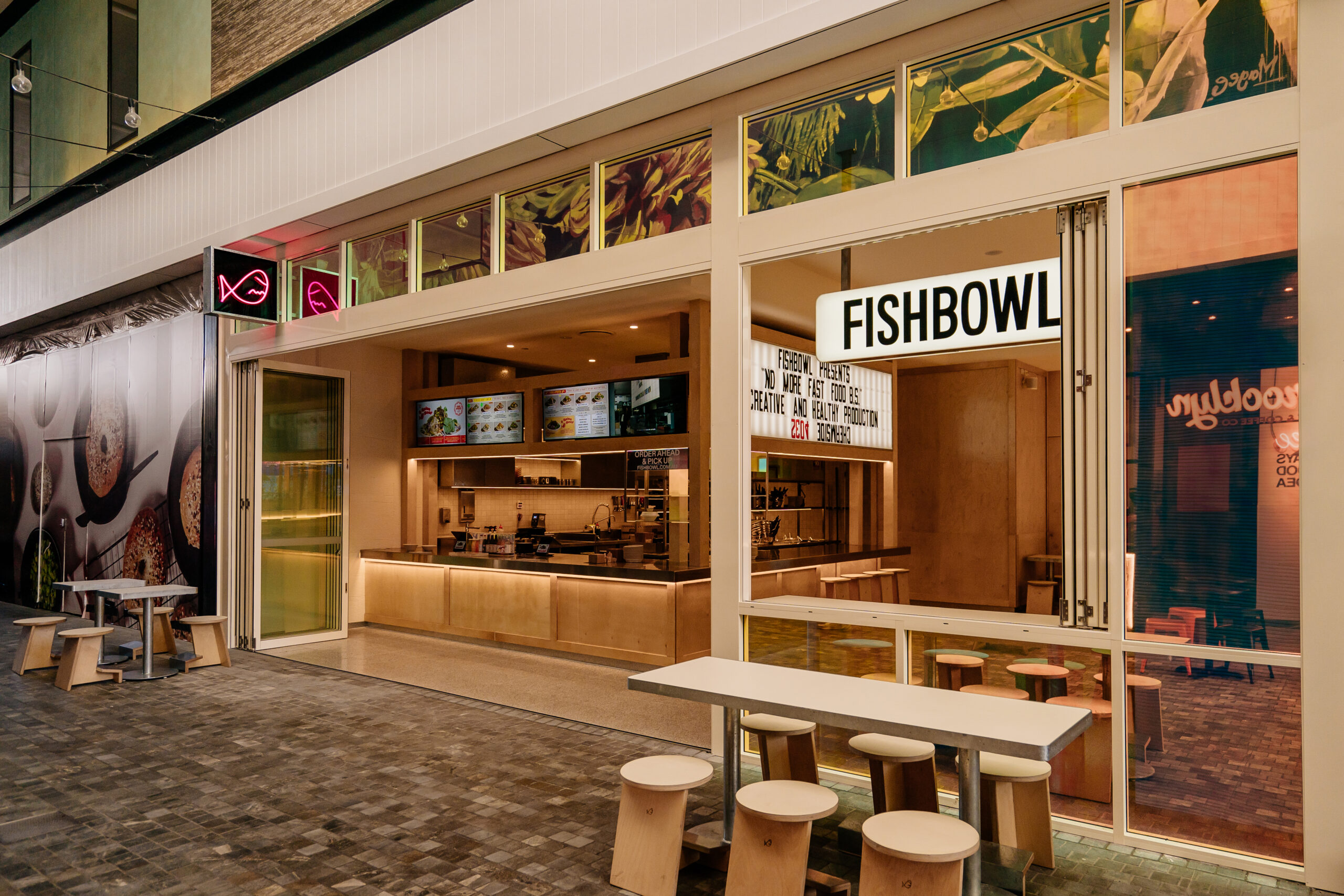 When the craving for Italian strikes, Casa Cibo is waiting with traditional cooking methods just the way Nonna likes. Housing two wood-fired ovens straight from Naples, the menu here transforms the finest seasonal produce into modern Italian dishes, like rigatoni lamb ragu, porchetta, and pizza you'll be reaching for slice after slice. Throw in the curated selection of Italian wines, and you have yourself an authentic Italian experience.
Fuel up with a New York state of mind and get your hands on freshly made bagels from the team of artisan bakers at NYC Bagel Deli. Behind each bite of doughy goodness is a 72-hour process to ensure perfection with an array of fillings like chicken, brie, and cranberry, smoked salmon, 12-hour pulled pork, and grilled halloumi. Sweet tooths will be satisfied with delish combos like espresso butter, cream cheese, berry compote, and poached pear as well as Superthing's cult-favourite croissants, before washing it all down with a brew from specialty coffee roasters, Padre Coffee.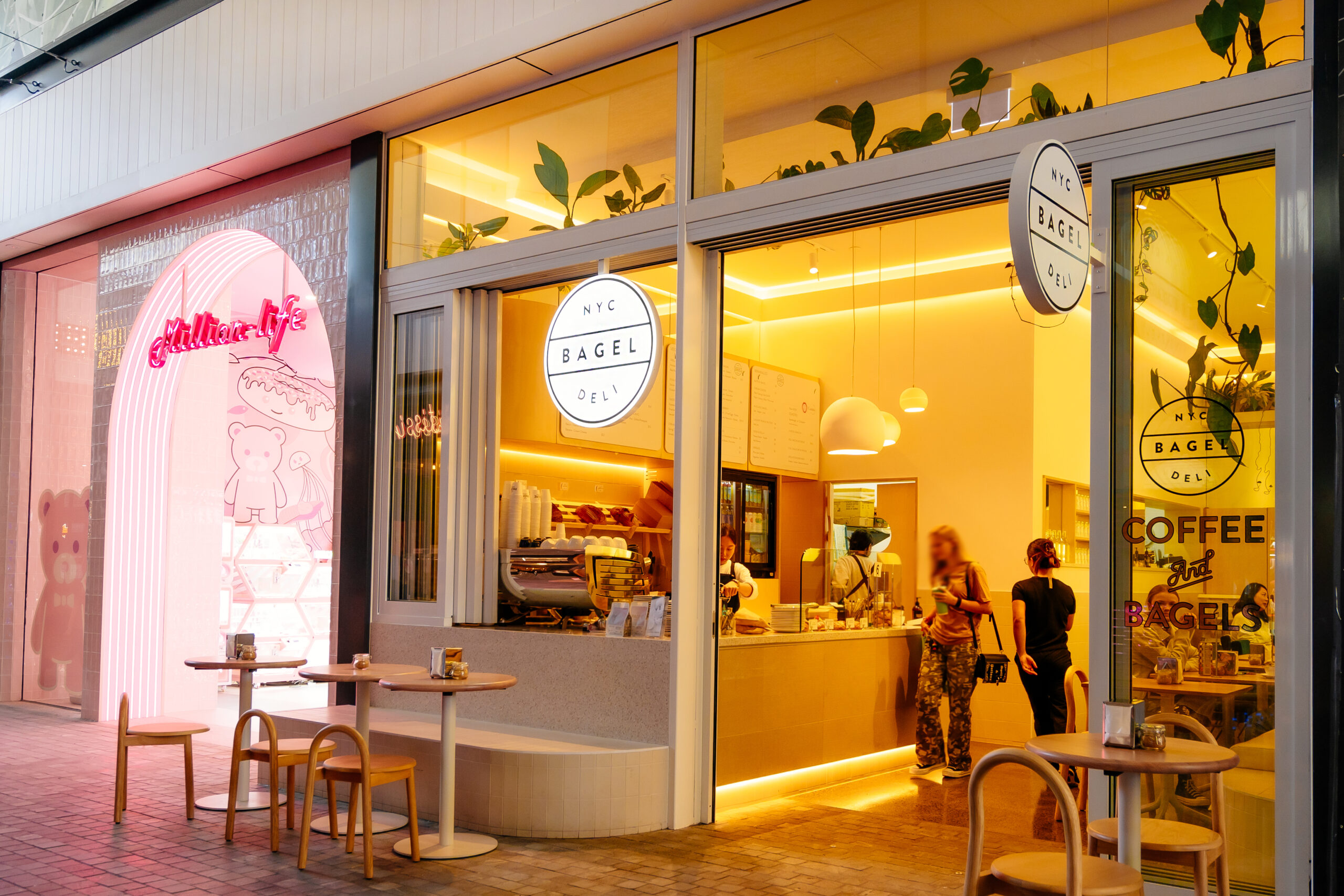 Tucked away in Westfield Chermside's vibrant dining precinct is a taste of street food culture via Hong Kong Lane. This Asian fusion restaurant slings bar snacks and traditional dishes packed with flavour, as well as cocktails, international sips, and a delightful range of milk and fruit teas – lit up by the neon signs decorating the space. The extensive menu truly offers something for all, whether you're filling up on handmade dumplings, turning up the heat with curry hot pot, or going all out with a Hong Kong Barbecue, featuring two-courses of traditional peking duck. 
Want Korean fried chicken in one hand and a cold beer in the other? Then look no further than Momo Chicken & Beer! This funky hub is the place to be for that fiery Korean flavour, with the Momo chefs whipping up street food delicacies in the kitchen. Alongside chicken with all the trimmings, you'll find burgers, rice dishes, noodles, hotpot, and Korean treats like toppoki, kimchi pancakes, and okonomiyaki. Pop in and load up, or grab a speedy takeaway that packs a punch! 
Hungry yet? Dine on the delicious offering at Westfield Chermside's The Laneway on Level 2 near Event Cinemas. For more info, head here.
Header image by Studio Blackardt