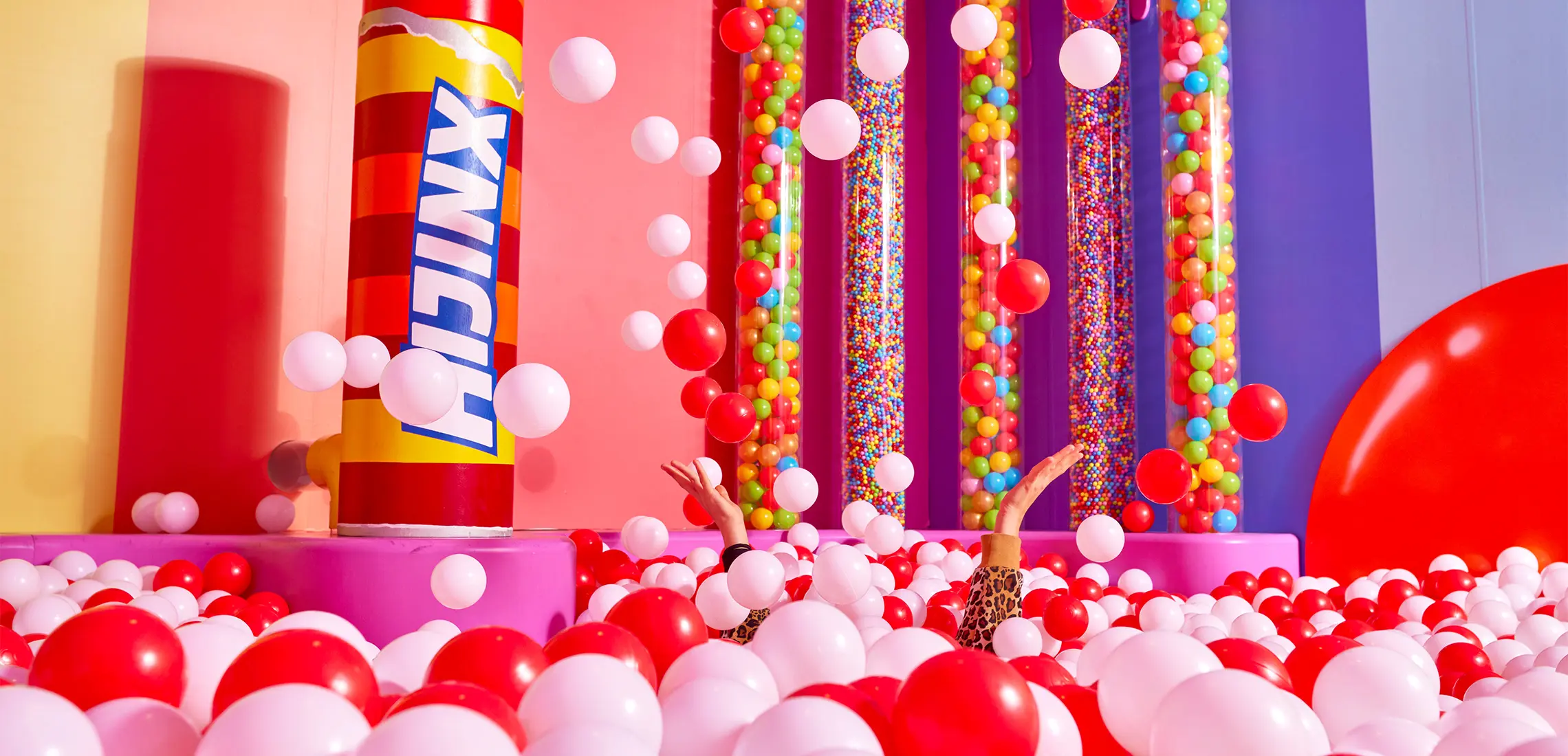 Game On! Inside BNE's New Immersive Game Rooms And Bar
Willy Wonka wishes
By Dinushka Gunasekara | 28th March 2023

It's no secret that we Queenslanders love a bit of competition, and with Westfield Chermside's fun-tastic new resident, you can get the competitive edge alongside cocktails, nostalgia, and 'gram-worthy backdrops to boot! 

From the team behind Holey Moley, Archie Brothers, Strike Bowling, and B. Lucky and Sons, comes Hijinx Hotel – a New York hotel-themed multi-room interactive game experience and quirky bar. Step inside and be whisked away to a world where Wes Anderson meets Willy Wonka, with wholly unique game rooms that are delightfully over the top and extravagantly challenging. Joining Holey Moley at Chermside and designed to be an experience for the fun of it, Hijinx Hotel's ten immersive game rooms will have you and your mates racing through a wonderland of excitement and fantasy, aka the perfect place to play.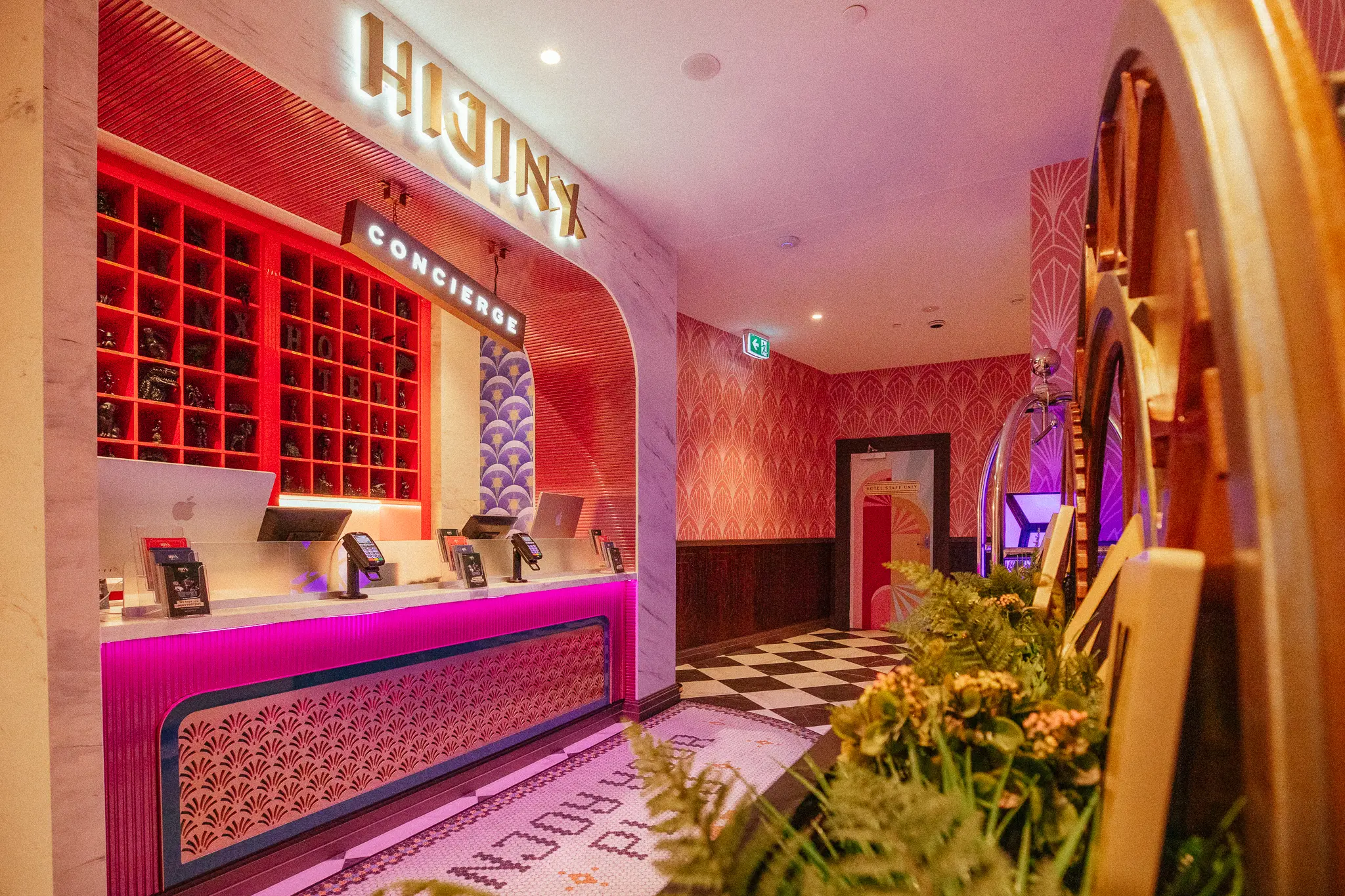 Guests of Hijinx Hotel can visit a life-sized piano, ball pits, and giant scrabble tiles, with the Chermside location playing host to two never-before-seen games. The new rooms include a Battleship submarine-themed room where you try to sink ships for points and Cute as a Button: an adaption of their popular Who Meme game, where you solve cartoon puzzles featuring your favourite childhood characters to achieve the highest score. Each room is made to have two to six players working together in a four-minute window – just try not to be distracted by the intricate details, colourful decor, and charming charisma of the hotel!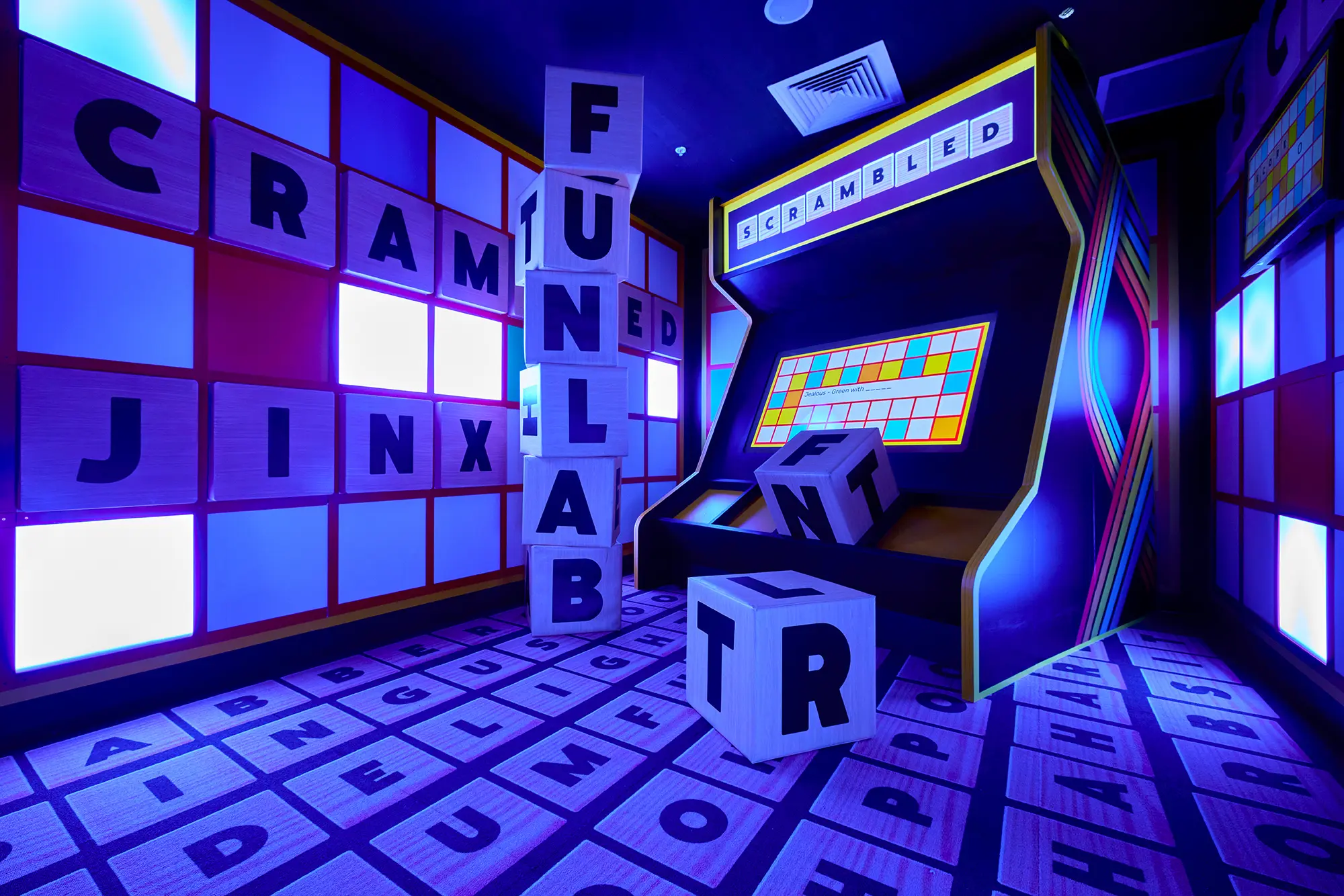 To help you get into the competitive spirit, Hijinx Hotel's resident bar pours an eclectic range of cocktails, including the made-to-be-snapped Bubble and Pop, as well as the Penthouse Party cocktail to share with friends. A gourmet kitchen is also on hand, dishing out mouth-watering eats so you'll be all fueled up for the next round.
Let the games begin! Hijinx Hotel opens 31 March at Westfield Chermside. Book here.