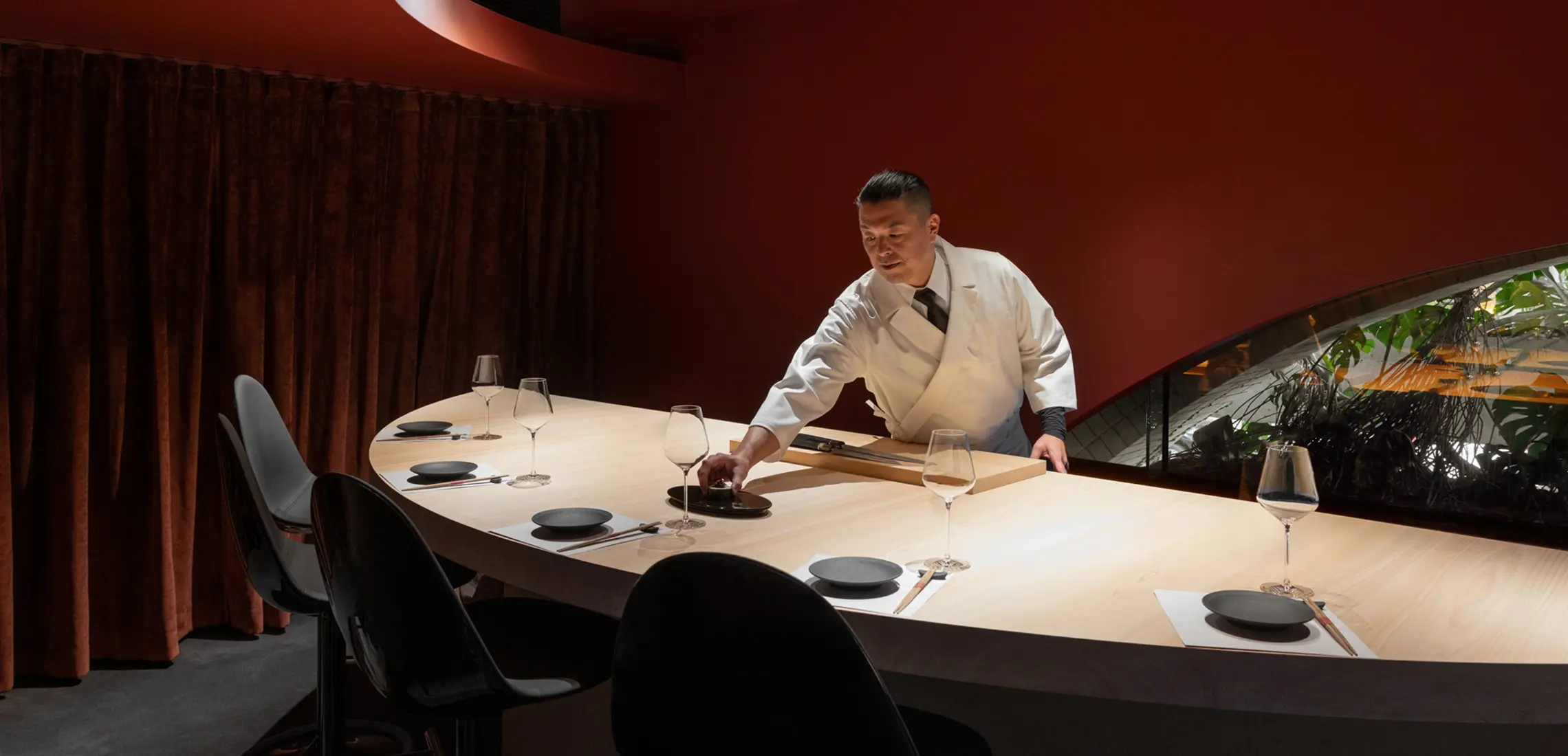 The Calile Hotel's New Japanese Restaurant Is Now Open
Roll up, roll up
By Dinushka Gunasekara | 7th June 2022

Let the good times roll because The Calile Hotel's highly anticipated Japanese restaurant is here. From culinary icon Simon Gloftis – aka the legend behind Hellenika, SK Steak & Oyster, and the new Sunshine – Sushi Room is set to make your usual sushi train seem older than a horse-drawn carriage.

Transcending existing Japanese dining offerings through every carefully crafted detail, Sushi Room is set to serve a comprehensive selection of seafood within a minimalist's paradise, designed by Richard & Spence (The Calile Hotel, Bianca, Fish Lane Town Square).

With a dedication to upholding culinary tradition, sushi and sashimi will shine on the menu in a densely sophisticated menu by Head Chef Shimpei Raikuni. Complemented by caviar Toro Toro sushi rolls, moriawase and lobster tempura, agemono traditional fried dishes, and yakimono grilled dishes, expect an unexpected interpretation of the theatre that is preparing Japanese fare. "Simplicity, purity of flavour and intelligence will form the basis of this menu. It will be elegant and beautiful while at the same time simple, adhering to Japanese sensibilities and form," said Raikuni san.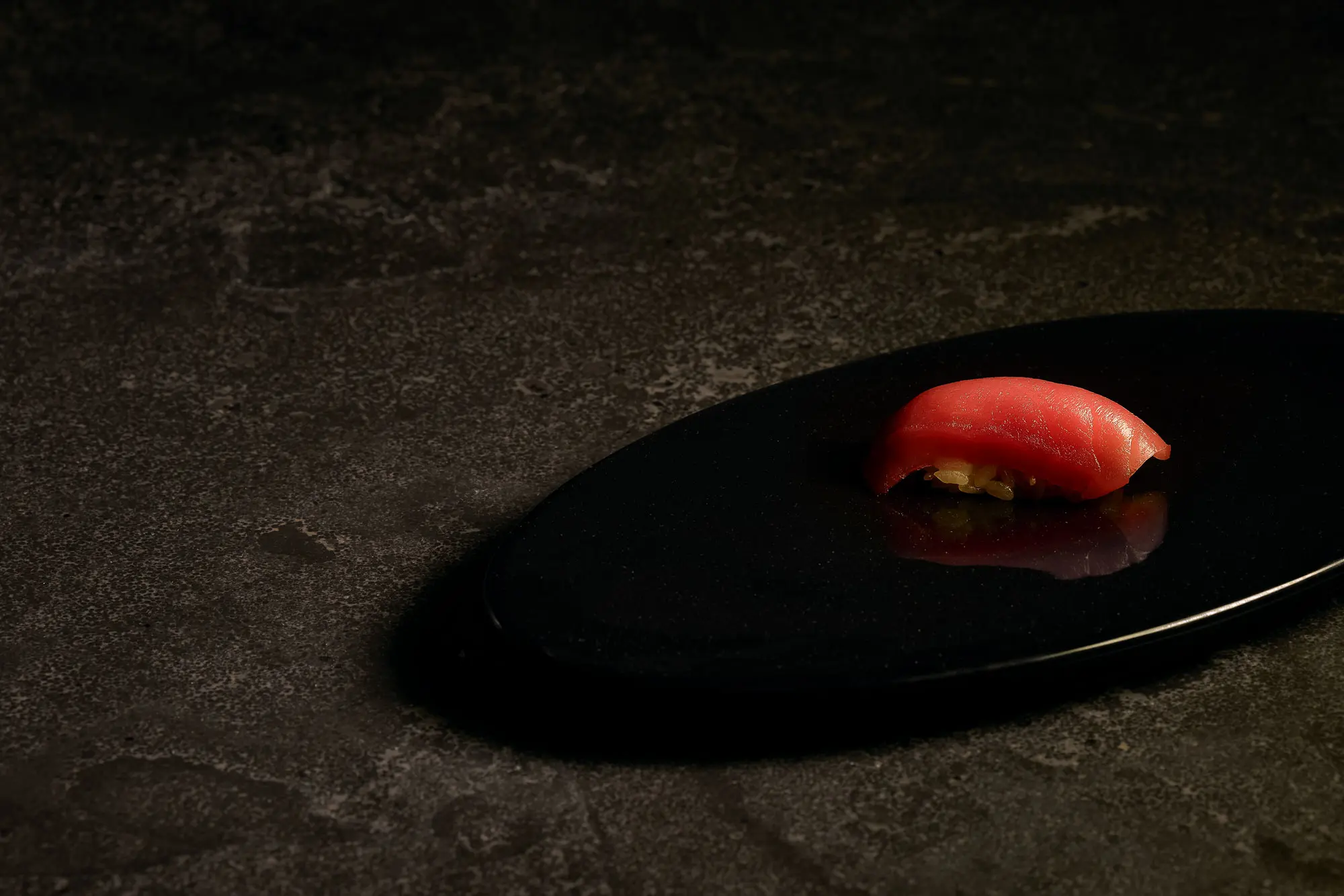 Of course, a thoughtfully tailored list of sake pairings will be offered at Sushi Room, as well as whisky, an extensive international wine list, and Japanese inspired cocktails incorporating traditional flavours of shiso, yuzu, and wasabi.
As for the fitout, the newly renovated space within The Calile Hotel will reference a nostalgic abstraction of Japanese mid-century pop culture, with the sushi chef having the spotlight in the space, exaggerated with cinematic lighting. Hosting only 60 diners intimately, be warned – once you snag a spot here, you'll never be able to go back to a plain old California Roll.
Sushi Room is now open Wednesday to Sunday for lunch and seven nights for dinner.
Plus, check out all the deets on Simon Gloftis' vegetarian deli-style eatery here.