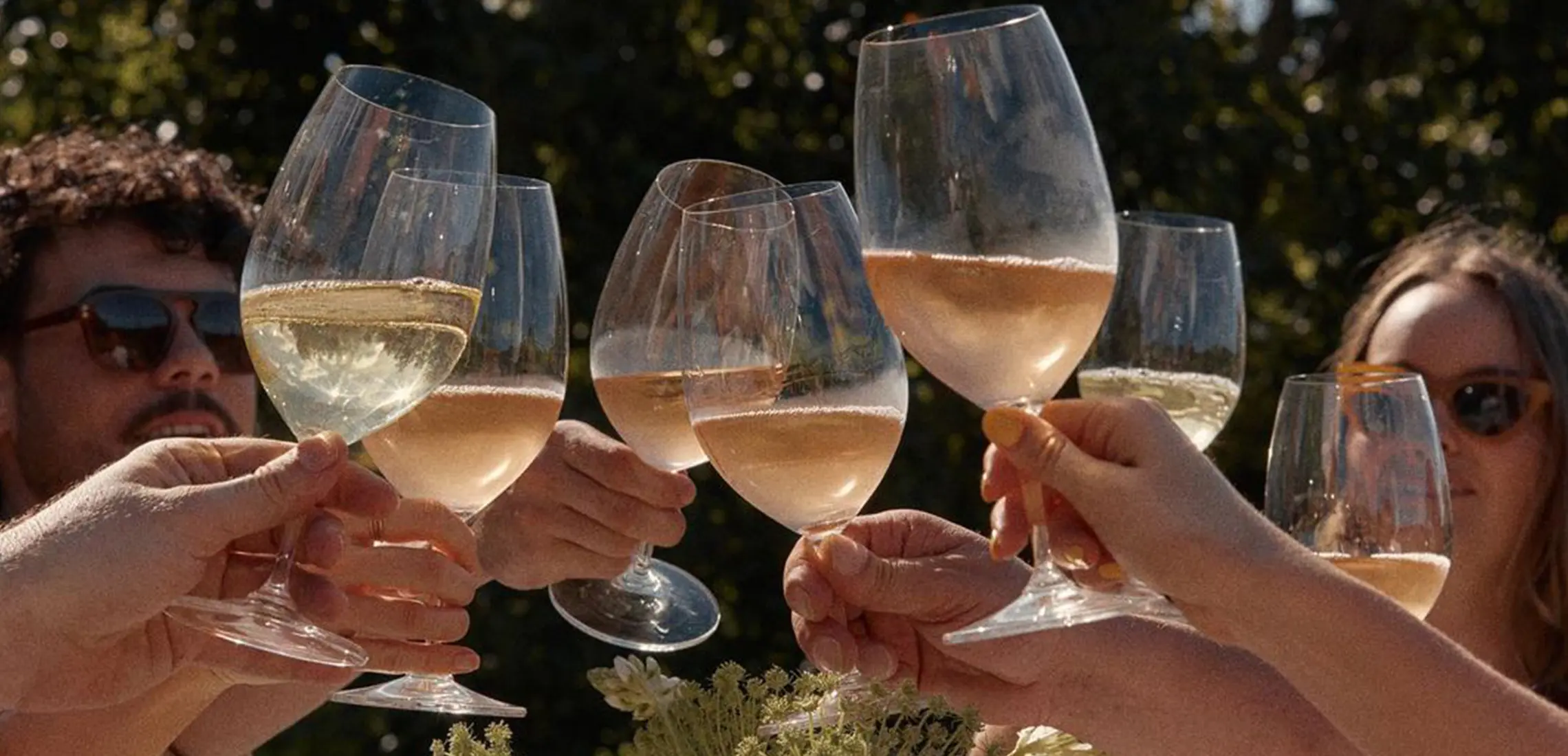 Hellenika's Simon Gloftis Opens A New Mediterranean Eatery, Sunshine
Hello Sunshine!
By Dinushka Gunasekara | 20th April 2022

If you love long lunches and food that feeds your soul, sit down because we have *huge* news. The culinary genius behind the iconic Hellenika and SK Steak & Oyster, Simon Gloftis, has opened a new venture and it's already secured itself a reoccurring spot on our restaurant rotation.

Say hello to Sunshine!

Arriving on the gorgeous James Street, the breezy eatery is a passion project that's been six years in the making, and serves up the much-loved dishes of Simon's childhood in a deli-style service. Pouring every essence of himself into the planning of the venue, Simon is bringing along an A-list team for the delicious journey, including Theo Kampolis and Kelvin Andrews, who will provide another layer of expertise in fine dining. Together, they've created the effortless and easy neighbourhood eatery we've been craving, while keeping the touch of quality and craftsmanship that you'd expect.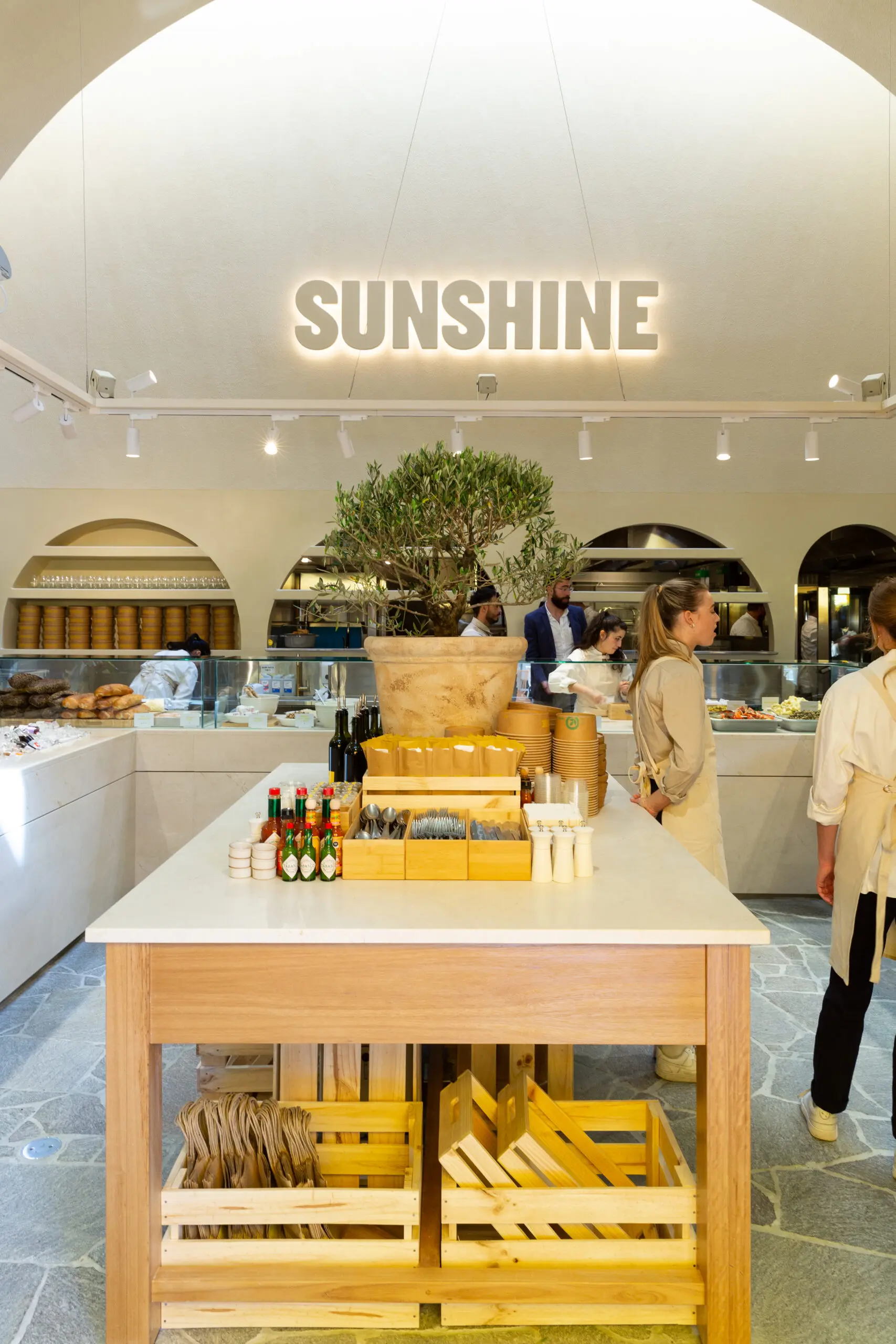 Situated directly across the road from The Calile Hotel where Simon's other venues are located, Sunshine offers a Mediterranean and all-vegetarian menu using the freshest produce available on the day. Your taste buds will be taken on a delightfully flavoursome journey that'll fill up your mind, body, and soul to the brim. We're talking beautiful trays of stuffed tomatoes, smoked eggplant, moussaka, and fresh salad served with utilitarian efficiency – simply select what you want and pay by weight. With over 30 dishes on rotation, you can mix and match to your hungry heart's content, knowing each bite is made from the best.
As for sips, there'll be beautifully crafted beverages such as freshly squeezed juice, fresh lemonade iced tea, cocktails, and organic biodynamic wines to complete the indulgent dining experience. With both dine-in and takeaway on offer, Sunshine will offer service like no other. Plus, it's practically impossible to miss – just let the bright yellow umbrellas lead the way!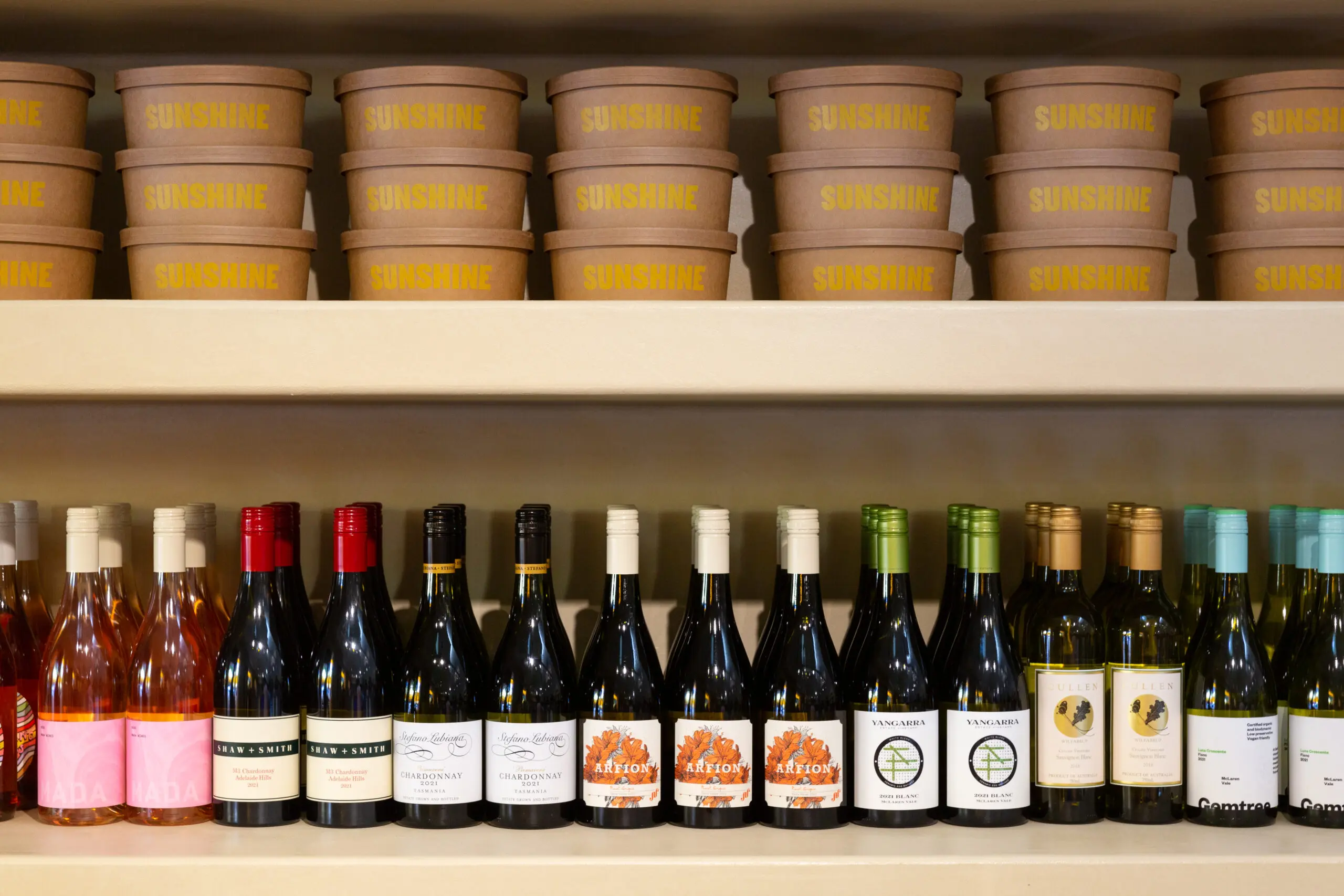 Sunshine is open from 11am to 9pm every day. Walk ins only.