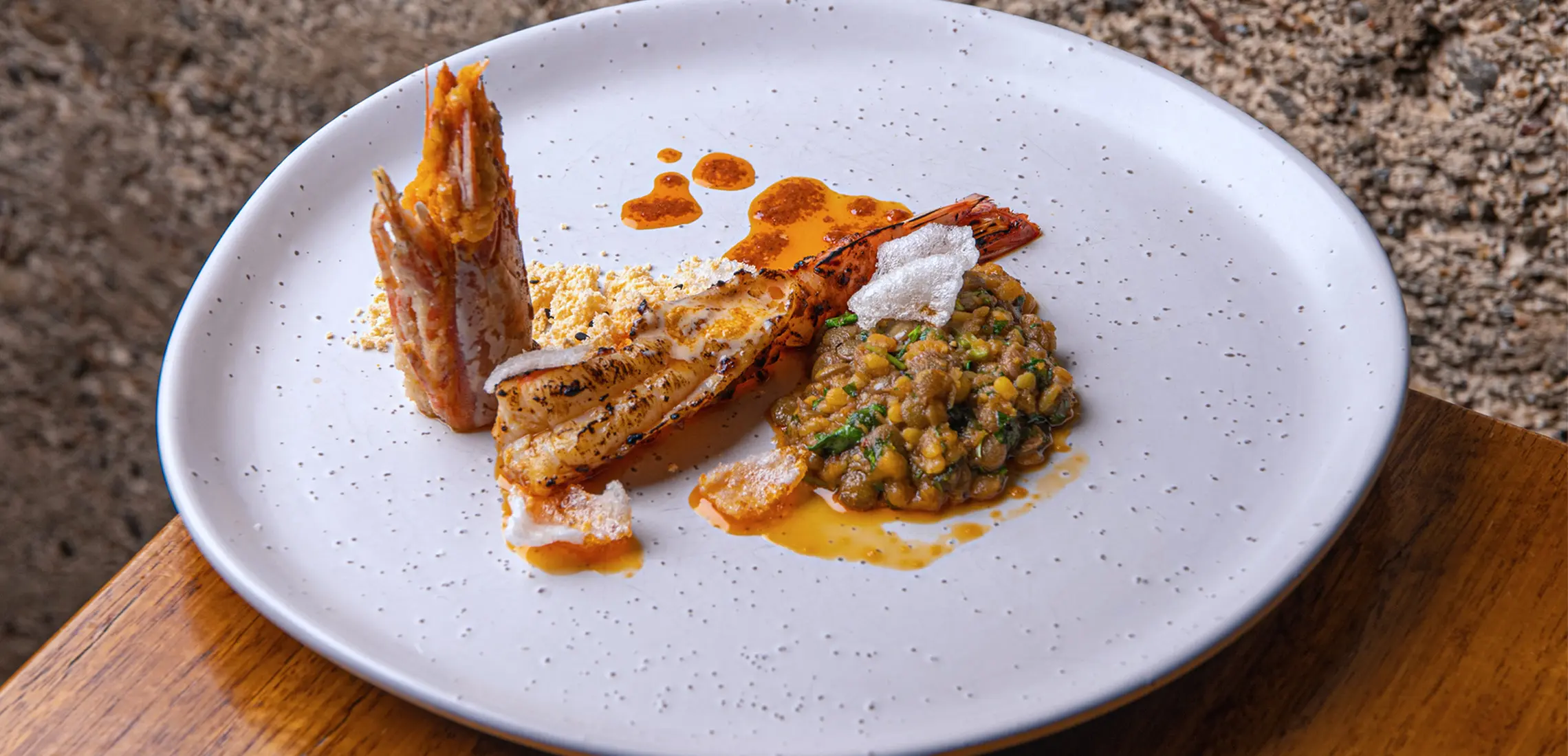 Take A Trip To Silk Road In This Intimate Degustation
Comfy pants are a must
By Guest Styler | 7th June 2021

It's a real treat to enjoy a degustation every now and again, don't you think? Smaller morsels, tasty flavours, and dish after dish that's packed with flavour and talent – it's an absolute feast for the senses! With fellow Styler (and fellow foodie) Lisa in tow, we headed into the city to a place we have really only ever gone for a cup of joe…

Walking into Botero House on Adelaide Street, it's an unassuming space for a degustation. I'm used to popping in for a coffee on my way to an event or interview, so when I was invited to try their new story-driven Silk Road nine-course degustation, I was interested to find out how (or more importantly where) it would all unfold.

A quick walk up the stairs revealed the moody, intimate, and industrial setting to get stuck into some serious grub. We sat down amongst softly lit candles and were welcomed by the very polite and very informative staff – there's a lot to remember with nine courses! The stories! The background! Food is just glorious.

We started with a glass of fruity bubbles and regrettably opted out of the natural oysters with watercress and buttermilk cucumber pearls for the first course – something we had to leave to the deep-sea lovers (don't @ us). Next, was the rice puff with kangaroo tartare (which I can't believe I've never tried before) and black garlic and mushroom ketchup – fresh, flavourful, and oh-so different.

For the third course, it was an adaptation of the pani puri snack: crispy fried dough balls stuffed with potato, chutney, and a plethora of flavours that was hard to fathom how they could all fit in one perfectly sized sphere! It was like street food on steroids, complete with fragrant chilli oil to drizzle on top. A quick glass of bubbles in-between courses and we're ready to go again with the fourth course, Leicester salad – but with a twist. Inspired by memories of England, it's a fusion of the chef's favourite salad in Leicester but with a heavy Indian influence. Plated up was a crispy pappadum topped with fresh tomato, onion, greens, and a delicious sauce. Each crunch was more satisfying than the last.

Coming in at number five was the roti with Indian condiments. Freshly made and folded next to a side of spiced red capsicums, I wanted to get my hands dirty but it was a rather sophisticated setting. Delightfully coming in next at number six was the scallop cooked to perfection atop of saag and beetroot; with a light fluffy cauliflower sauce and coral powder. The detail in the dish was delightful. Each bite a total flavour bomb, showing off the chef's ability to transport you a world away.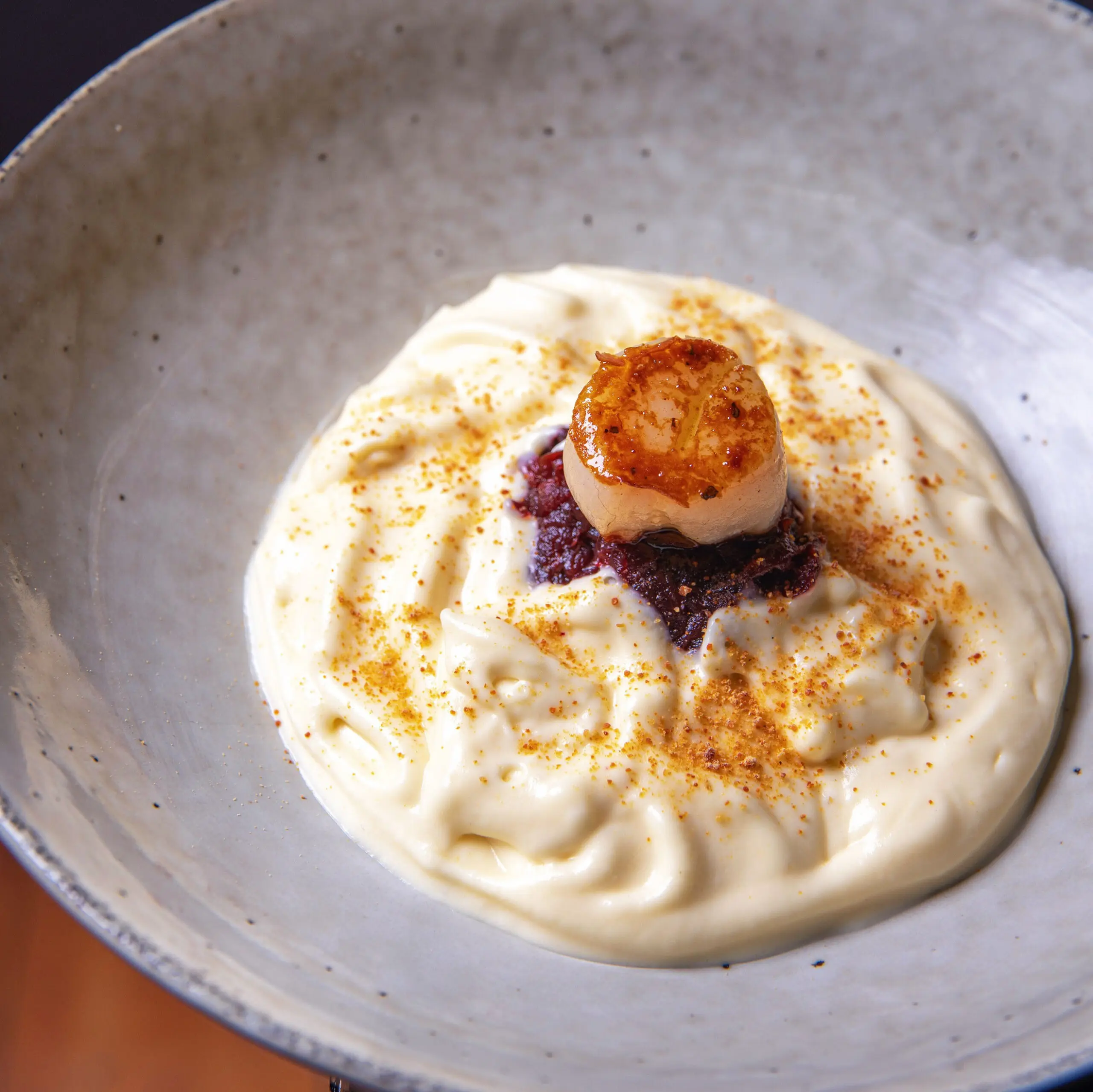 Number seven was definitely a highlight – lamb curry with textures of ratatouille pistachio. The colour was one thing but the flavours were something else! The plate was a true celebration of a passion for produce, with a deconstructed ratatouille that danced around the plate. The lamb was perfectly pink and cooked so that it was beautifully juicy *chef's kiss*. A complete show-off of the mix between eastern and western technique with quality Australian produce.
Time for a palate cleanser! A refreshing granita packed with flavours of ginger hit us with every spoonful. It was sweet and spicy with a hint of sour, gearing us up for our final course – the Kashmiri chilli chocolate with olive oil jelly (probably my favourite element of the dish), and sesame bread. Delightfully complementing each aspect of sweet and bitter, the olive oil jelly IMO is the glue that brings the dish together.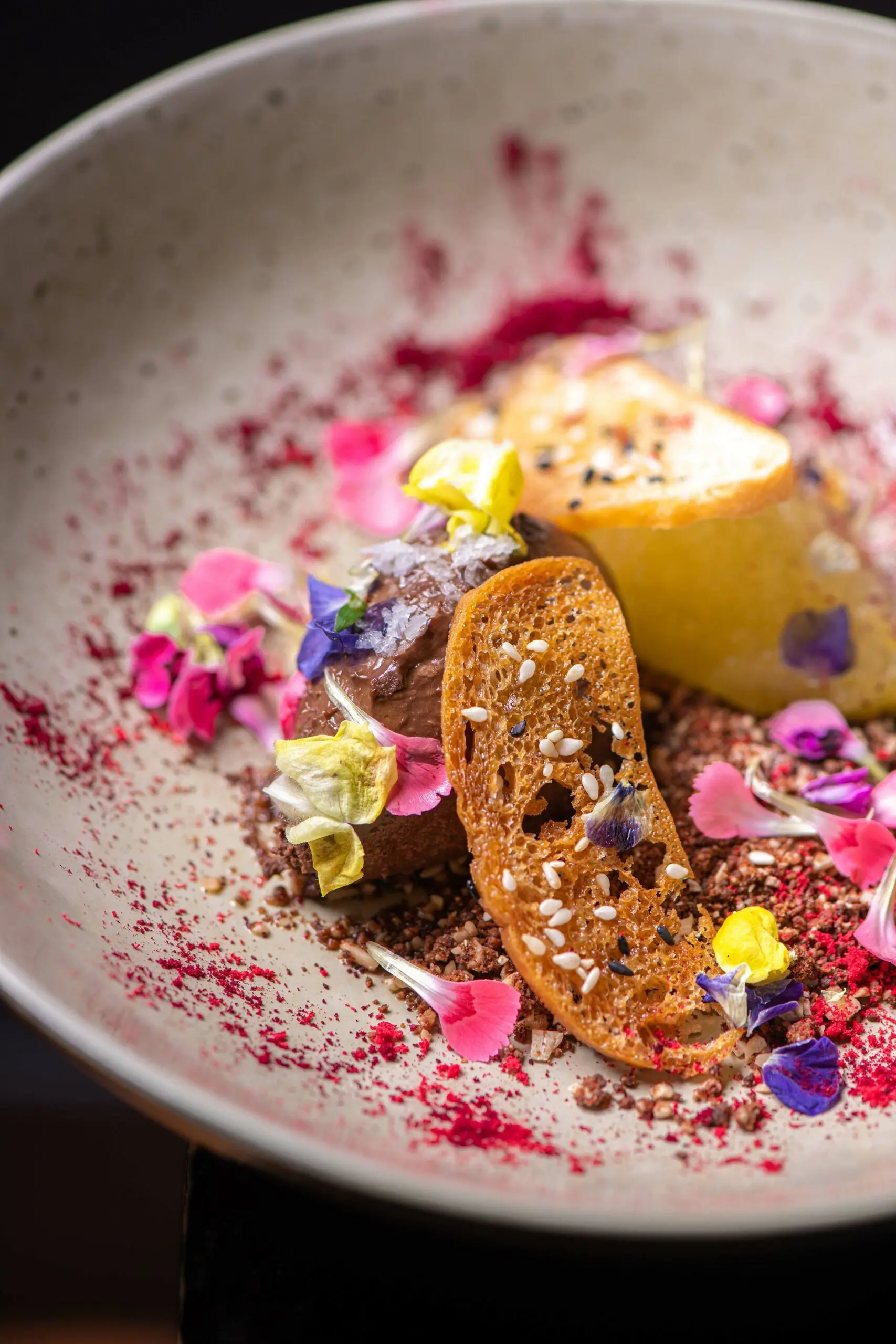 We highly recommend leaving up to four hours for the experience and to make a night out of it. Vegetarian options available. To book visit Botero House.
Hungry for more? Keep an eye out for more exciting things from the Botero House team via their Any Given Sunday pop up long lunches. Inspired by their mutual love of bringing seasonality, provenance and sustainability to the dining experience, the long Sunday lunches will kick off on 6 June. Diners can expect five courses consisting of snacks, two entrees, a main with a side and dessert. Each menu will be hyper-seasonal focusing on the best produce of that week. To wash down the delicious meal, a drink pairing package is available with a non-alcoholic option for the more virtuous customers. Bookings are available from 12pm to 2:30pm.