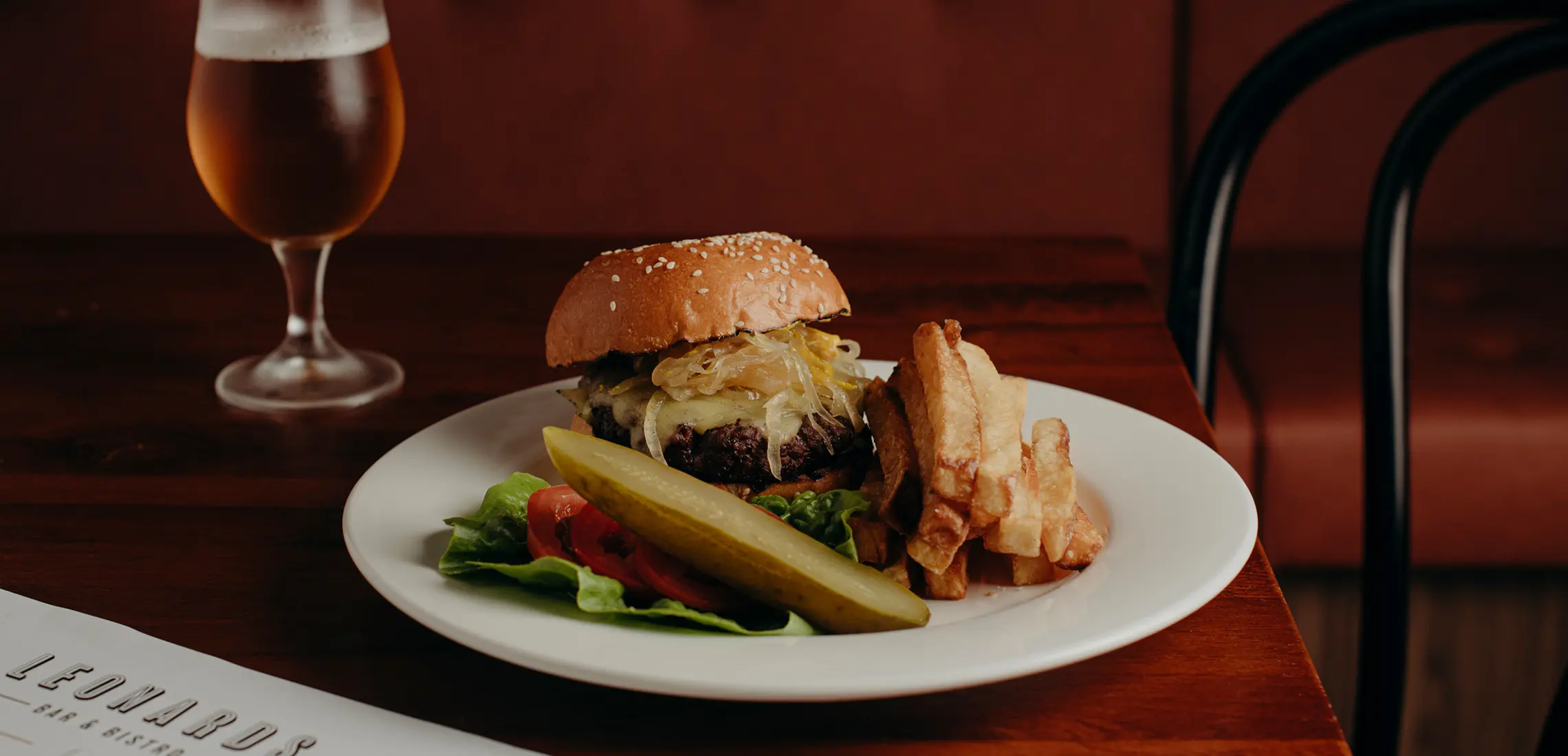 Feast All Day Every Day At BNE's New Mediterranean Bistro
Your new local is looking chic
By Dinushka Gunasekara | 22nd March 2021

Hey, city slicker! Need a bite when you bust out of the boardroom? Gone are the days of getting on your marks for a 12pm lunch break run, because Spencer Lane's newest resident won't be fresh out of your fave sanga by 3pm. Instead, Leonards Bar & Bistro is letting you feast all day every day!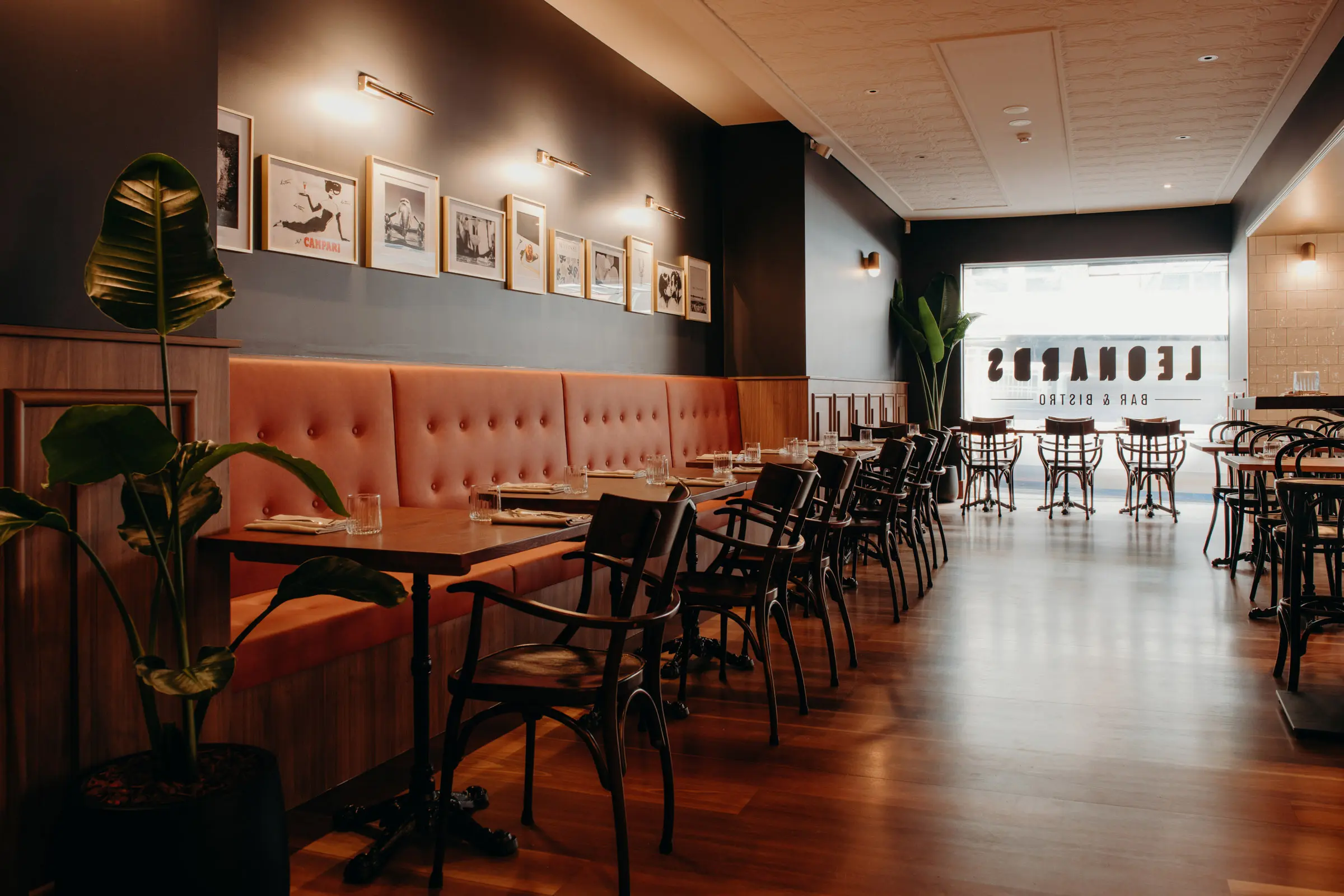 Rugged up in the familiar red brick building that was once home to the much-loved Urbane, this affordably chic bistro is a relaxed city oasis where you can fuel up and cool down. Offering an array of clean and modern flavours, along with an all-day, deli-style menu, you'll find your new local dressed in classic burgundy and gold.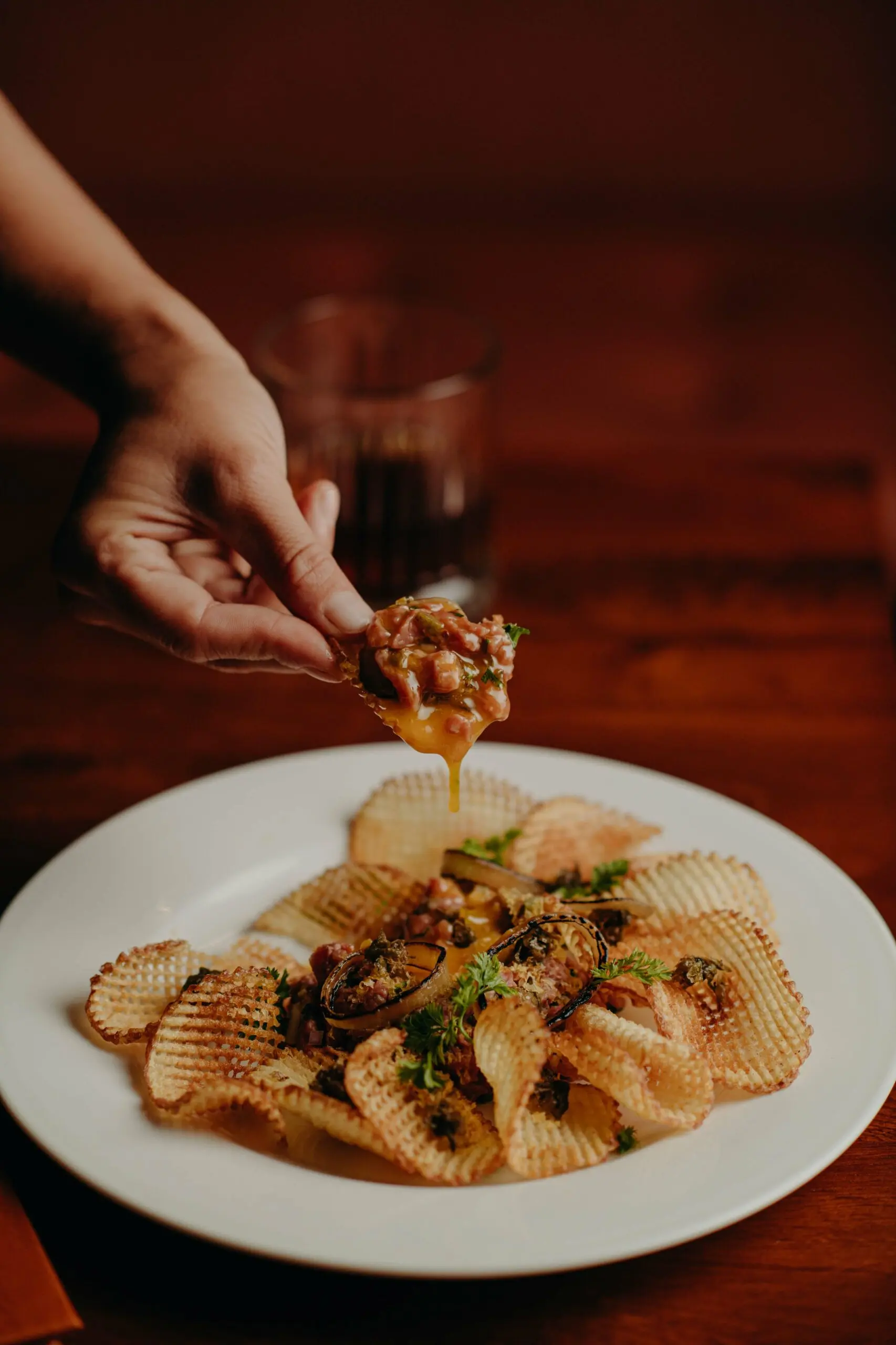 Brissy foodies will be very hungry to know that top Irish ex-pat chef Enda Gaffey – whose delicious resume includes Jellyfish, Libertine, and Marchetti – is overseeing the menu, which takes influence from a nomadic Mediterranean philosophy. Premium Australian produce will transform into flavours of Spain, Italy, France, Greece, and a touch of the Pacific in star dishes such as chargrilled skirt steak with salbitxada, hot-smoked trout salad, and country-style pork terrine. House made specialities will also be on hand in continental charcuterie and toasted sandwiches, plus sweet treats including olive oil cake, buttermilk panna cotta, and cannoli.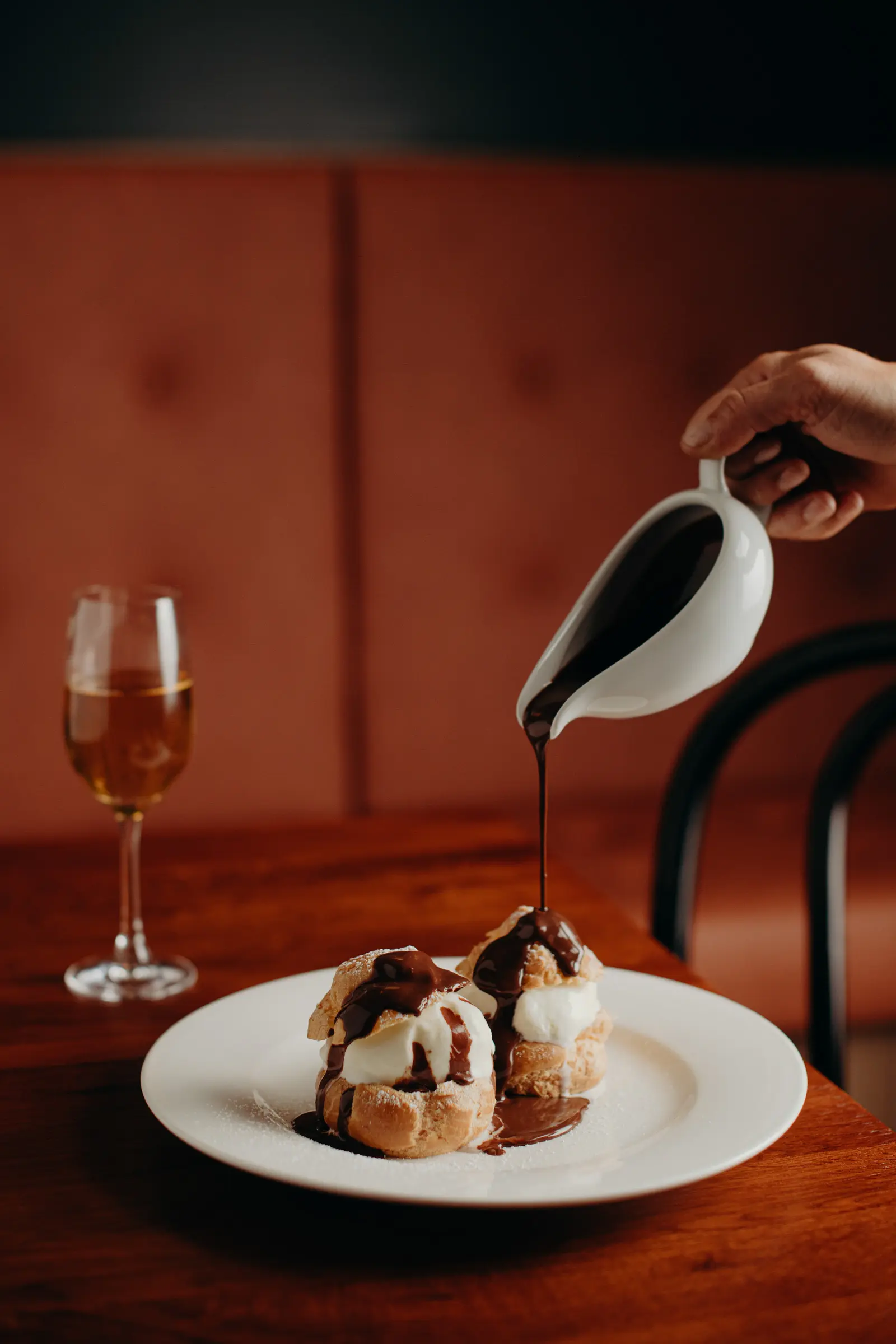 And, if you're looking for a nightcap (at any time of day), Leonards' adjoining laneway bar, Dawn, is only a step away!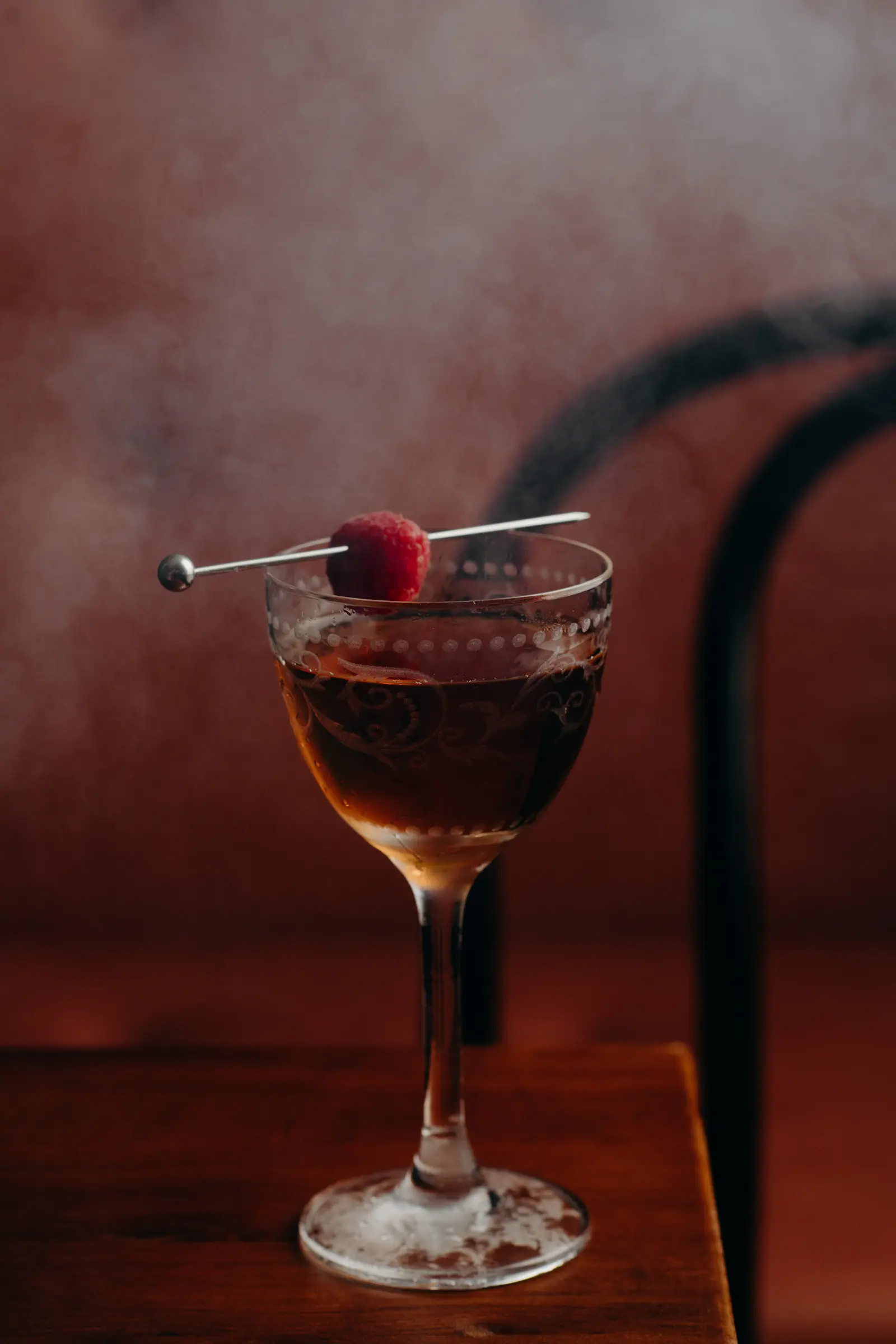 Leonards Bar & Bistro opens on March 24 from 7am to late on Monday to Friday and 11am to late on Saturday to Sunday.
Image credit: Jess Kearney/The Photo Pitch