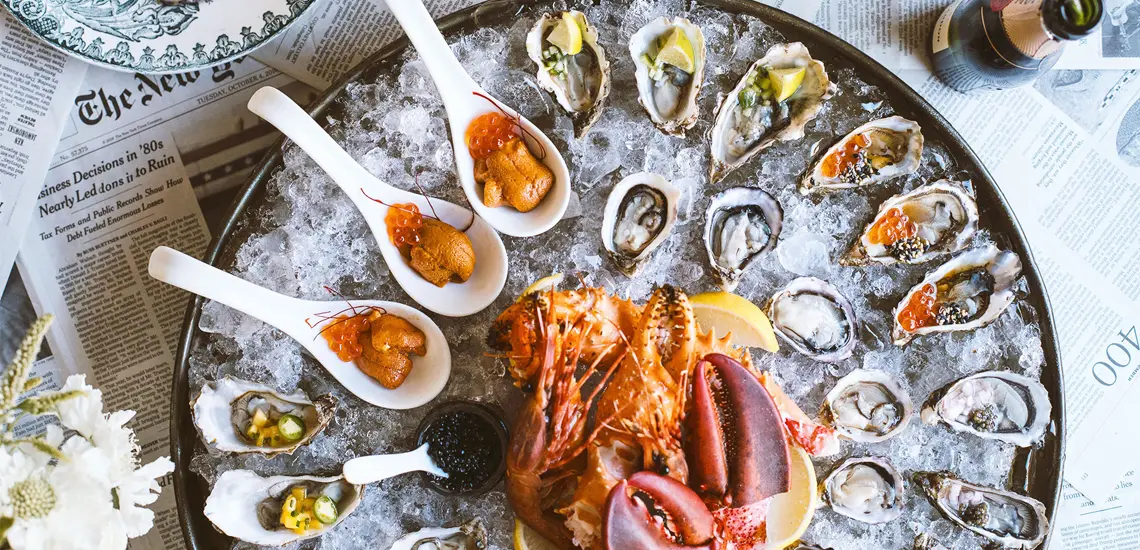 Don't Be Shellfish: We've Found Brisbane's Best Seafood
Catch of the Day.
By Elena Barton | 16th November 2017

We're total seafood fiends here at Style, so we decided to trawl through Brisbane's best seafood restaurants to bring you a list of where to go to enjoy the freshest and tastiest seafood in town. Don't be shellfish share our top seafood picks with your friends!

Enjoy quality Japanese seafood prepared by the skilled masters, Toki and Ryoji. Located on James St in Fortitude Valley, Fresh Sushi Co. is home to Brisbane's freshest seafood. Open from lunch to dinner, feel free to relish in the delicate, traditional Japanese flavours of fresh fish served hot or cold. From sushi platters, oysters and seafood dumplings, the price can average around $25 for a multi-plate meal with a lively atmosphere and honest approach to beautiful food. You couldn't get it any fresher if you caught and handpicked the seafood yourself.

Kingfisher Seafood has long been hailed as one of Brisbane's best seafood providers, with a reputation that brings diners from all across town. Serving only the best fresh, locally sourced seafood available, Kingfisher Seafood is dedicating to creating mouthwatering dishes to suit all tastes. Whether it's their Australian Barramundi or Snapper meals (served alongside greek or caesar salad, home-made tartare sauce, and beer-battered chips) or their delectable grilled halloumi, their menu offers something for everyone. In addition to their dine-in and takeaway options, they also offer catering for parties, business meetings, and functions, to take your event to the next level for your guest. Still not convinced? Just try their beer-battered chips – they are regarded by many as the very best in Brisbane!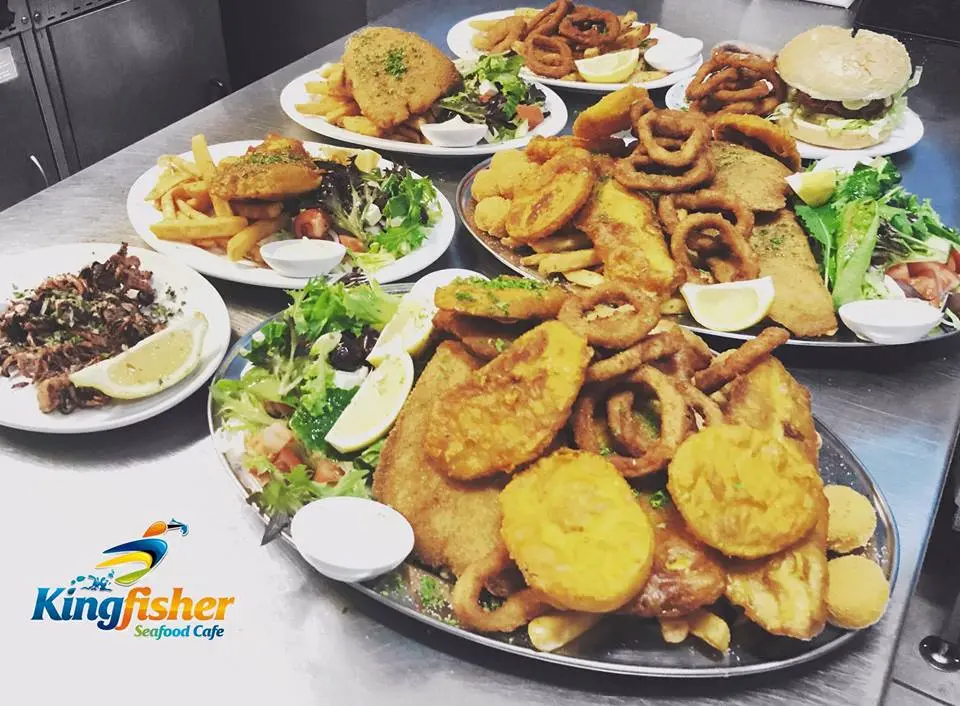 Fish loving Francophiles Lutece is the restaurant of your dreams! Dishing up glorious French cuisine featuring the freshest seafood, your only dilemma will be choosing what to order. For the month of November Lutece really out-do themselves by throwing a lobster celebration with a four-course lobster feast, so don't be a prawn make a booking asap!
Serving up to 14 different species of fish, Jellyfish have something for the fussiest of fish lovers. With 10 different batters and crumbs, a plethora of sides to choose from and arguably one of the best views of the Brisbane River and Story Bridge, sitting down to dine on a seafood sensation has never looked so good.
Are you after a modern Italian spin on seafood? Look no further than Il Centro's famous sand crab lasagne with creamed crustacean sauce. If that doesn't tempt you then maybe the crispy skinned North Queensland barramundi with celeriac puree, char grilled octopus, semi dried tomato and potato salad will.
Gambaro Seafood Restaurant has been a Brisbane icon for some 64-years and have recently been awarded Queensland Restaurant of the Year for 2017, so you know you are in for delicious dishes and stellar service. Oysters, mud crabs, grilled scallops and one of the most impressive seafood platters to be found in Brisbane are all on offer plus so much more. It's a seafood lover's paradise.
LONGTIME | FORTITUDE VALLEY
Prefer your seafood to have an Asian persuasion? Longtime in Fortitude Valley will tantalise those tastebuds with everything from half shell Hervey bay scallops with xo butter and Thai micro salad to full flavoured lobster curry or crispy whole fish stir-fry. Struggling to order? Then get your friends and family together to indulge in a banquet and try most of the menu in one hit.
Satisfy a sushi craving at Reef Seafood and Sushi with some of the freshest produce around. Choose from a range of hot or cold sushi sets that are all served with salad and miso soup, or order a sushi or sashimi platter for your next event. Reef also has a huge selection of grilled fish, tempura bento boxes, soups and seafood curries so you'll never go hungry again!
Known for its extensive range of craft beers, Green Beacon Brewing Co. are also purveyors of fine seafood with Moreton Bay bugs, oysters, Mooloolaba king prawns and a seafood share plate all on the menu waiting to be sampled. Wash it all down with a carefully matched brew and you have the perfect way to spend your Sunday – or any day for that matter.
There's a half-price lunch menu! Run, don't walk to George's Paragon on Eagle Street to take full advantage of a half-price lunch and feast on seafood crepes, oysters, mussels, barbequed baby octopus and so much more. With a glorious view of the Kangaroo Point cliffs, Story Bridge and Brisbane River it's a perfect date-night spot as well and who doesn't love a little Greek hospitality, Yiassou!
A trip to the beach isn't complete without a solid serve of fresh fish and chips. Battered or crumbed you won't get better than Savige's Seafood on Bribie Island. With a huge array of freshly caught fish, prawns, crabs, mussels and oysters all cooked to order and a fully licensed bar area it really is the best way to cap off a day of fun in the sun.
For a hands-on approach head to St James Crabhouse and Kitchen where you get to choose your crustacean, source your sauce and select your sides before strapping on a bib to get crab cracking. Not the most glamorous way to eat seafood but definitely the most fun and super tasty too!
With a dedicated Oyster Shed the Sandstone Point Hotel has your fresh fish cravings sorted. Overlooking the Bribie Island passage with views to the Glasshouse Mountains and out into Moreton Bay, we can't think of a better spot to sample some seafood. Crispy calamari, perfect prawns and ocean-fresh oysters are all there to whet your appetite but the pièce de résistance has to be the hot or cold seafood platters.
True seafood lovers can't go past a seafood buffet and Motion Bar & Grill at the Marriott hotel does Brisbane proud. Friday and Saturday nights dive right in to what we believe is the best seafood buffet in Brisbane or pop down during the week and indulge in the  à la carte seafood menu that's available every evening from 5pm.
Brisbane's Blackbird isn't just a colossal spot for an after work drink, its fast becoming a dining destination and seafood features heavily on the menu. Feast on a shellfish platter, caviar, or enjoy fresh oysters before selecting something more substantial, such as kingfish Carpaccio or the market fresh fish that comes roasted over coals with seaweed butter and fresh lemon.
Liked this? You'll love these! 1. Fork Talk: Issue 30 2. Brisbane's Best Wine and Cheese Venues 3. We've Got The List Of Brisbane Pubs You Should've Visited Already