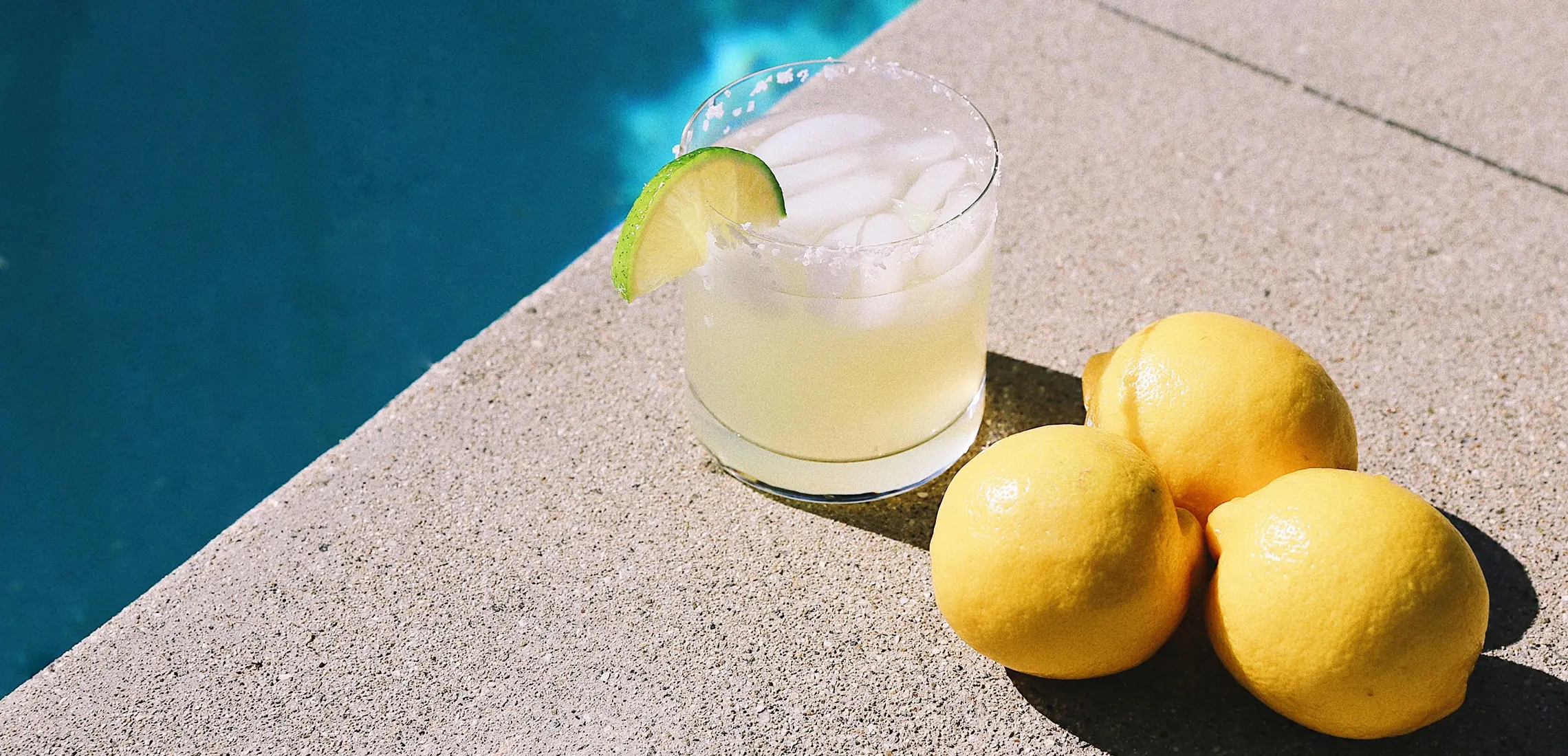 Where To Find The Best Margaritas In Brisbane
Order up!
By Astrid Taemets | 22nd February 2021

To pay homage to our fave salty quencher, we've rounded up a list of places we love who are serving up life-changing margs, one sip at a time. Olé!

Whoever thought of using Japanese togarashi on the rim of a marg, we salute you! This fresh and zesty sip at HSW hits the spot, with tequila, yuzu, lime juice, and agave all part of this marvellous creation. The Tommy-Son is proof that the perfect marg *does* exist.

She's the perfect balance between sweet and spicy, and boy, do we love it! The warming sensation of this spicy mix is just the treat you need at the end of a long day. With fresh jalapeno and lime to cap it off, you've instantly feel the buzz, all the way down to your toes. Anyone for a carafe?

Our deputy editor Fi can't get enough of the coconut margarita from Frida Sol, and will willingly sit in traffic on the M1 on a Sunday in the quest for one! House tequila, triple sec, coconut liquor, lime juice and a coconut-coated salt rim – now that's something to cheers about!

A self-confessed 'tequila hater', Style's social media coordinator Mel admits that even she can't resist the margs at Hail Mary. With 15 must-try margarita options on the menu, including chilli mezcal, mango, passionfruit, and grapefruit, you'll need a designated driver to get you home safely.
Baja | Fortitude Valley
Woah mumma, does Baja have the goods! Their house sip combines tequila with elderflower and maraschino liqueurs, lemon and lychee for a refreshing libation that makes the perfect pairing to a coupla tacos.
Each Styler has a favourite margarita at Pepe's, and journalist Dini's is the frozen slushie margarita. Served in a traditional Dos Sueños handblown glass, it doesn't get more festive than this. Fun fact: tonight you can enjoy your marg at Pepe's with a side order of a live mariachi band!
Hellenika | Fortitude Valley
Hot and spicy – that's how journo Astrid takes her margs, and she reckons there's no better place in the city to enjoy one. Grab a couple of your closest, book a cabana by the pool and enjoy the refreshing mix of tequila with bite! The only problem? You won't be able to stop at one…
LOS Bar | Fortitude Valley
Pull up a stool, there are cocktails waiting! Perched above Same Same, the dimly lit green rendered bar LOS (aka Land of Smiles), is another one of Astrid's go-to joints for margaritas with some kick. Their Thai Thai's margarita hides a hefty does of green chilli and kampot pepper, but with a thick salt rim, lashing of lime, agave and Olemxa Plata tequila, it balances out so dangerously well that you'll be ordering another before you know it.
With a whole list of margarita variations, Maya is a marg-lover's paradise where you'll find regular fares including spicy and Tommy's margs, as well as coconut, passionfruit and mango iterations. Our eyes, though, are on the watermelon marg – the perfect mix of sweet and sour.
Beneath the red palm tree – that's the only intel we'll give you when it comes to locating this secret bar. With only one marg on the menu (literally called, 'The Margarita') you know they're not playin'. Keen to know more? Dini's got the scoop! Find out more about this secret speakeasy here.