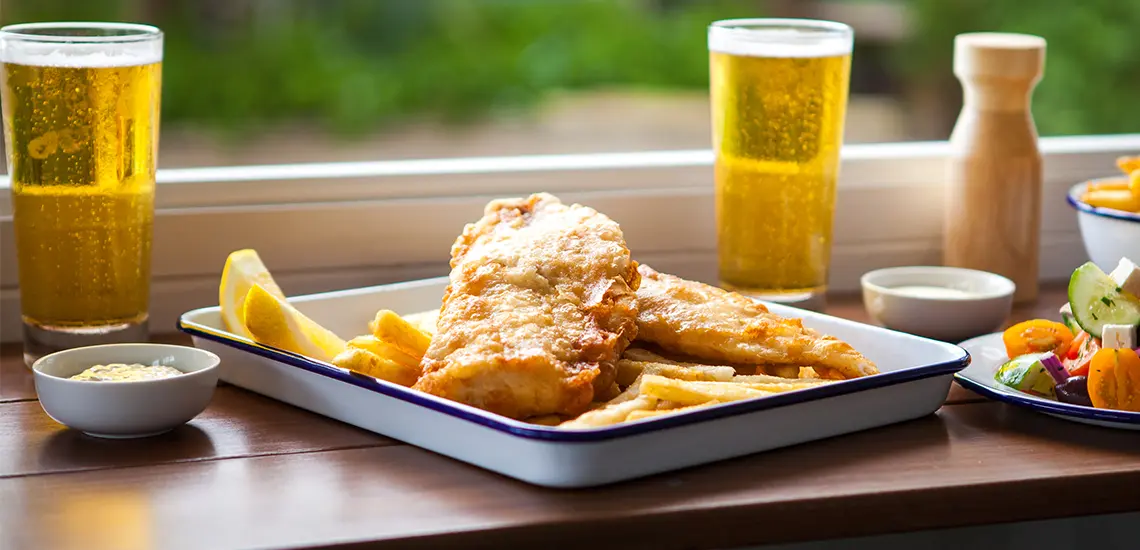 10 Of The Best Eggs Benny In Brisbane
The search for Brisbane's best eggs benny is over!
By Jana Gabrijel | 4th October 2017

The struggle is real. All Benedict lovers know the pain of pep talking themselves into trying something new, but the sight of 'eggs benny' on a menu gets you every time.

The sister store of award winning Little Loco, Miss Jones is taking the world by storm with their mouthwatering Eggs Benny. Owners Daniel and Hannah Bowles have created a jaw dropping version of the beloved eggs benny that will have you rushing in for more. Placing a new spin on the classic, the eggs benny at Miss Jones includes a hash-brown, cheddar waffles topped off with decedent avocado, chorizo, poached eggs and everyone's favourite, creamy hollandaise sauce.

Want to try Brisbane's quirkiest eggs benny? Look no further than Jam Pantry. Expect poached eggs with thick strawberry and lime hollandaise, roasted zucchini, pecans and fennel seed apples on sourdough. No time to explain further… I need this eggs benny in my belly now!

Oh man oh man, I swear you can taste the purpose of life with this eggs benny! The Coffee Club have stepped it up big time with spicy eggs benny on a soft buttery croissant! If you can't already tell, I am so excited (even though I have had it for lunch every day this week). Once you try this bad boy, you will feel the vibes of heaven.

The perfectly tart hollandaise on Sassafras eggs benny is so rich and so buttery, it's like a party in your mouth. The eggs are always cooked to runny perfection with an ooze as the outer yoke is broken. Choose bacon, avocado or house-cured salmon gravlax to top this bad boy off. Yum!
Lotus Café | Springfield Central
Pig out on smoky pulled pork eggs benny. The best part about it is how high Lotus stacks the pork atop of the sourdough. I… can't… breathe…!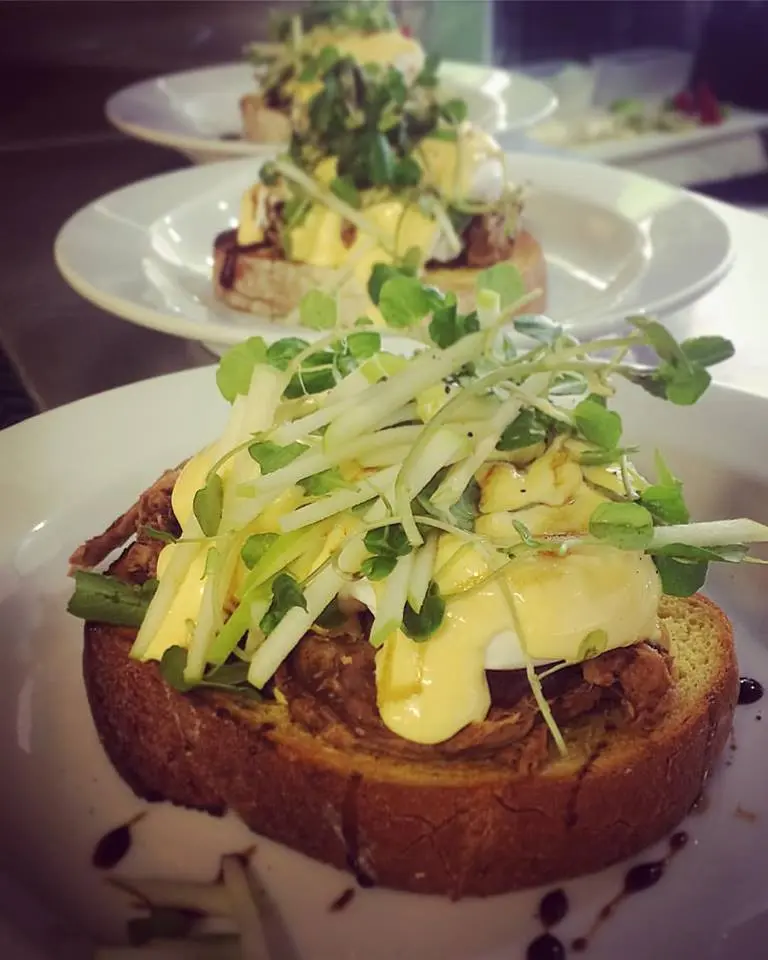 You know who knows how to make an eggs-ellent eggs benny? Little Clive. Now you can choose between a classic benedict and a roasted spiced pumpkin eggs benedict, both topped chockers with house made hollandaise.
What's the worst part about eating eggs benny? Licking the plate clean, but still left wanting more! 
Ahhh, blasted bottomless pit that is my stomach. 
But at the Roastery Café, the standard eggs benny is HUGE! You'll never leave with a spare inch of room in your tummy, guaranteed!
From one lover of eggs benny to another, the Lazy Dog is the place to be. The crispy bacon is cooked to perfection, and don't even get me started on the velvety hollandaise. My mouth is watering just thinking about it.
The eggs benedict at Perks Kitchen will egg-cite your taste buds like nothing else ever has! With options between pulled pork, crispy bacon, smoked salmon or spinach and mushroom, you can't go wrong.
Billy Kart | Annerley and West End
These guys have a cool twist on the classic eggs benedict. Firstly, Billy Kart have customised the name, so search the menu for the 'eggs bender.' This bad boy has a base of crunchy potato waffle, charred mustard greens, hot smoky salmon, fluffy poached eggs topped with velvety layers of horseradish hollandaise. This weekend can't arrive fast enough!
Liked this? You'll love these! 1. Brisbane's Best Beer Gardens for Sunshine Sippin' 2. Where to buy the best organic food in Brisbane 3. Brisbane's Beloved French Restaurant Is Coming to King Street