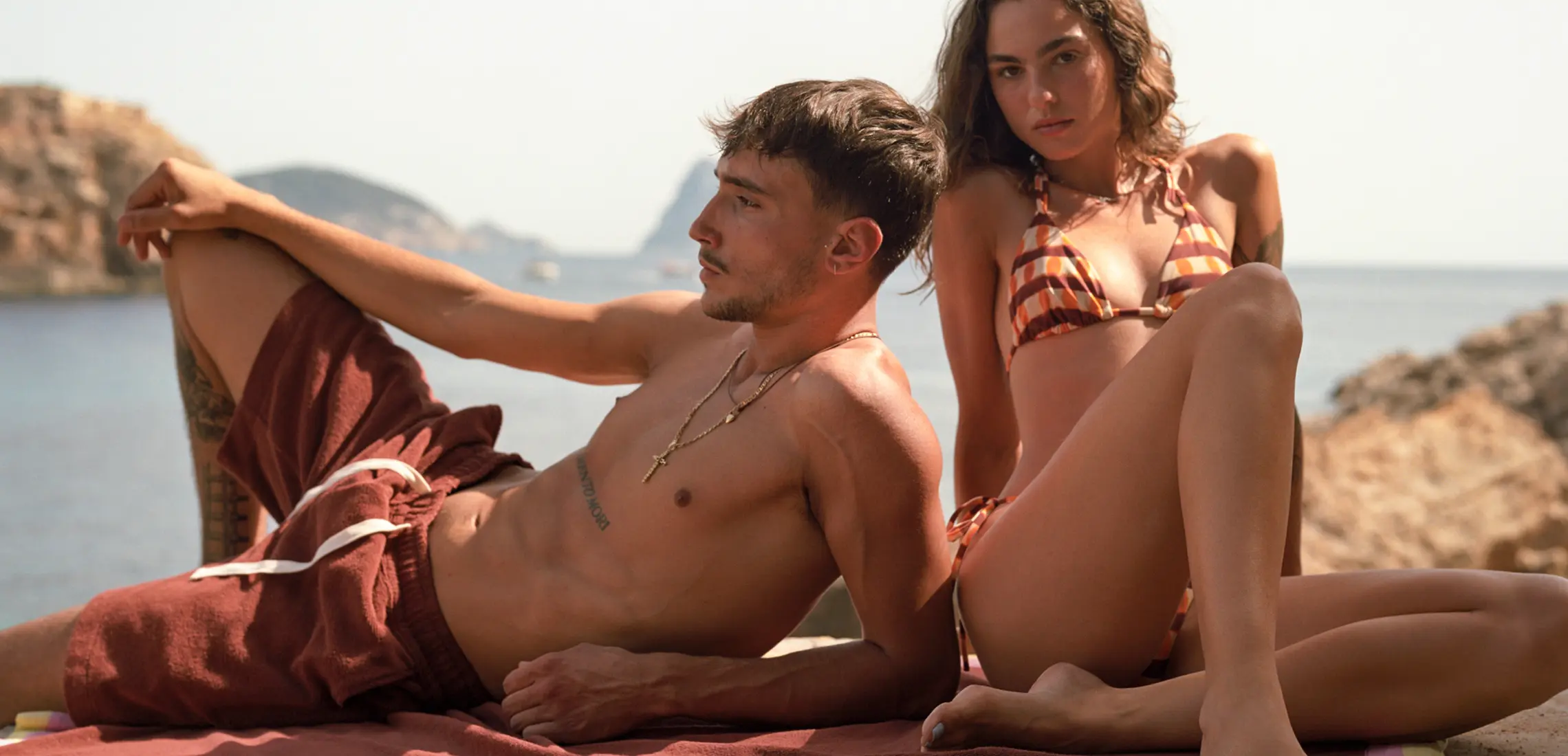 Chasing An Eternal Summer With Iconic Australian Brand, Venroy
Bring on the heatwave
By Astrid Taemets | 15th August 2022

Whether you're currently gallivanting around Europe or not (and if you are, we don't want to know about it), one thing is for sure: us Aussies love our summer vacations, and all the glorious things that accompany it, so it's little wonder that Venroy is such a cult wardrobe staple. 

Synonymous with a laid back attitude, aesthetic fashion sense, and of course, hot summer days, Venroy is more than just a brand: it's a lifestyle. 

From the crowded beaches of Bondi, to the family-friendly shores of Noosa, and the rocky cliffs of Europe's most tantalising playas, Venroy founder and creative director Sean Venturi has captured the essence of escapism through his breezy, easy-to-wear pieces.

We took five with Sean to talk with him about the creative process, his inspiration, and to relish in that warm, fuzzy feeling of an eternal summer. 
Hi Sean! Tell us, what is the main focus of the brand, and where did it start?
Venroy started as a swim short focused brand in Bondi, Sydney at the end of 2010. It was a passion project I while I was studying at university. Although initially there was some hesitation around the 'above the knee' cut of the shorts, the brand managed to grow, and we now have five stores across Australia and recently opened one in Capri, Italy. 
What is the brand's philosophy?
Put simply, it's about creating leisurewear to elevate everyday life, inspired by the places we love. 
View this post on Instagram
How much does travel inspire your work?
Travel is the very pinnacle of our inspiration. We try to encapsulate that feeling of escapism in each of our collections to transport the wearer somewhere else. Our current Holiday collection is designed to a destination theme of Ibiza. We strive to design in a way that produces authenticity around that particular destination. Ever since lockdown ended, together with our design team, we have been lucky enough to visit the destinations we are designing, allowing us to research prior to the concept phase of our process. 
What made you branch out into womenswear?
It was a natural progression for us. We noticed that we had a lot of female customers coming into our Bondi store, trying on our linen shirts for themselves. In 2017, we decided to enter that market, and now womenswear accounts for over half of our sales. 
In September 2021 you announced a new branding for Venroy, which has seen it really lean into European summers in Italy and Spain. Can you tell us a bit about that?
Leisurewear was always core to our design philosophy, starting with boardies and then growing into what was predominantly a linen-wear brand. As our ranges grew,  I really wanted to make sure that our collection resonated with a feeling and a place. That incredible emotion that people feel when travelling to a new place is what we've tried to authentically capture in our ranges. 
I'm also Italian, and always felt a need to highlight my heritage alongside the Bondi aesthetic. 
What is your current go-to piece from the men's range?
The Holiday collection is inspired by Ibiza so we have a lot of loose cotton shirting, and hyper bold prints and colours. The woven stripe open neck polo is designed in playful custom stripes, and my personal favourite piece from the collection. 
What do you think it is about Italian and Australian style that go so well together?
Like Aussies, Italians live life to the fullest. We both truly understand the meaning of leisure, and live and dress accordingly. 
You're currently in Europe – researching for the next collection perhaps?
I've been here in Europe to open our Capri store, but I am constantly researching the next source of inspiration. The sunshine is pretty nice here, too. 
Dive into the world of timeless Australian swimwear brand Innes Lauren, here.