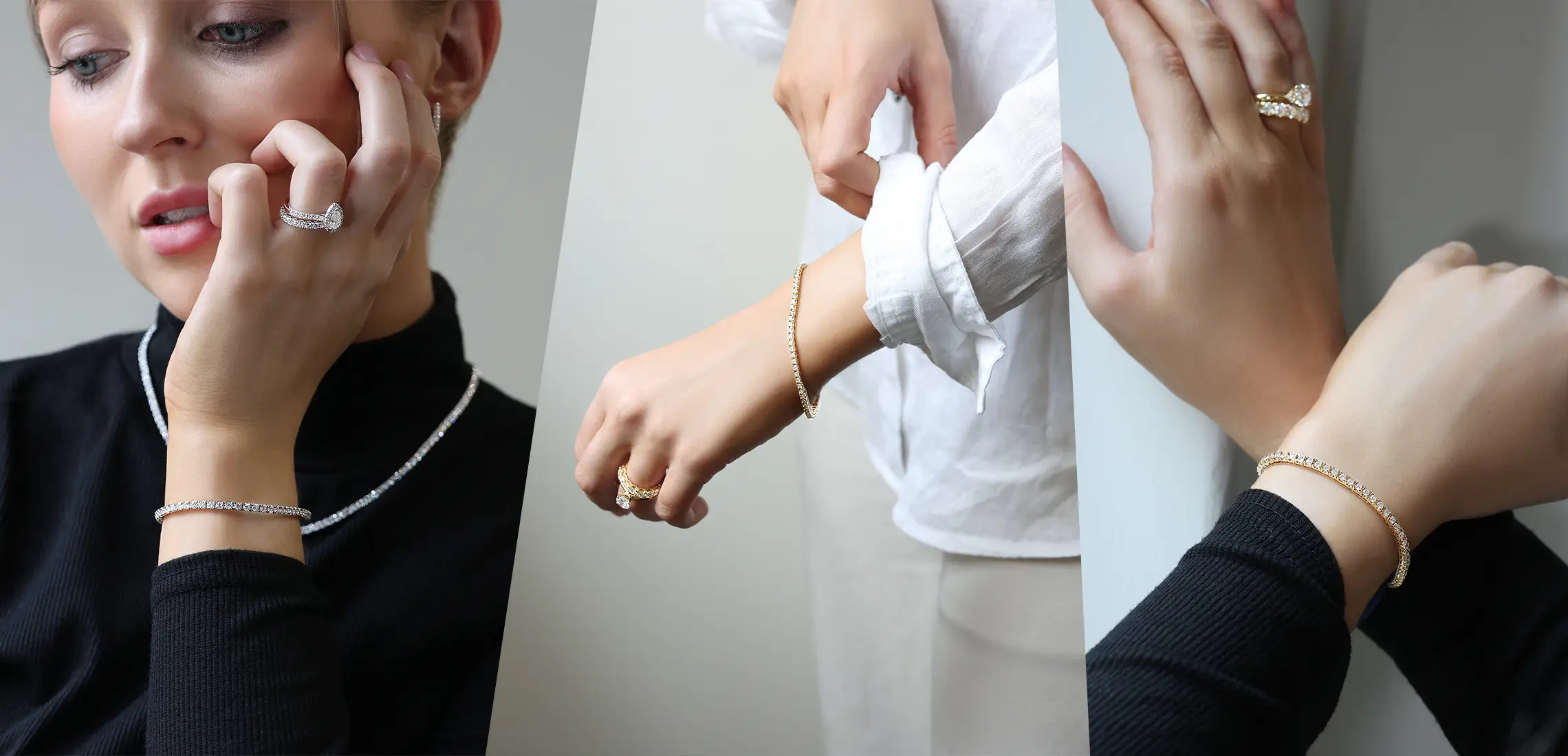 Game, Set, Match! Tennis Bracelets Are The Must-Have Jewellery Item for 2022
You just got (trend) served
By Angelica Silva | 11th January 2022

Who says you need to be the next Serena Williams to flash a glistening tennis bracelet? Stunning, dainty diamond pieces worn around the wrist, the tennis bracelet remains one of the most sentimental pieces of jewellery to this day. 

But if you're wondering what exactly a tennis bracelet is, how it got its name, and why you should have one in your jewellery box, the dedicated diamond specialists at Diamondport have the answers you seek! While Diamondport may be renowned as the specialists for designing and creating your dream diamond ring, they have now introduced tennis bracelets to their sparkling collection. Rather than buying tennis bracelets wholesale, as many competitors do, each and every tennis bracelet Diamondport sell are carefully set and finished in their Brisbane jewellery workshop.

So, whether you want to appreciate your own tennis bracelet more, or select  a shiny new one for yourself from Diamondport, here's everything you need to know about the must-have jewellery item for 2022. 
What exactly put the 'tennis' in tennis bracelet?
Back in 1978, at the U.S. Open, world champion, Chris Evert, wore a stunning diamond bracelet to her match. But not just any diamond bracelet – an incredibly delicate one, that was only just loose-fitting enough to flexibly move around in. About halfway into the match, Evert's bracelet opened itself and fell off her wrist! She abruptly stopped the match to look for it. 
Fast forward a few decades later, and Evert hasn't been the only one to flaunt a tennis bracelet on the court. Serena Williams and Maria Sharapova have also sported high-end diamond bracelets.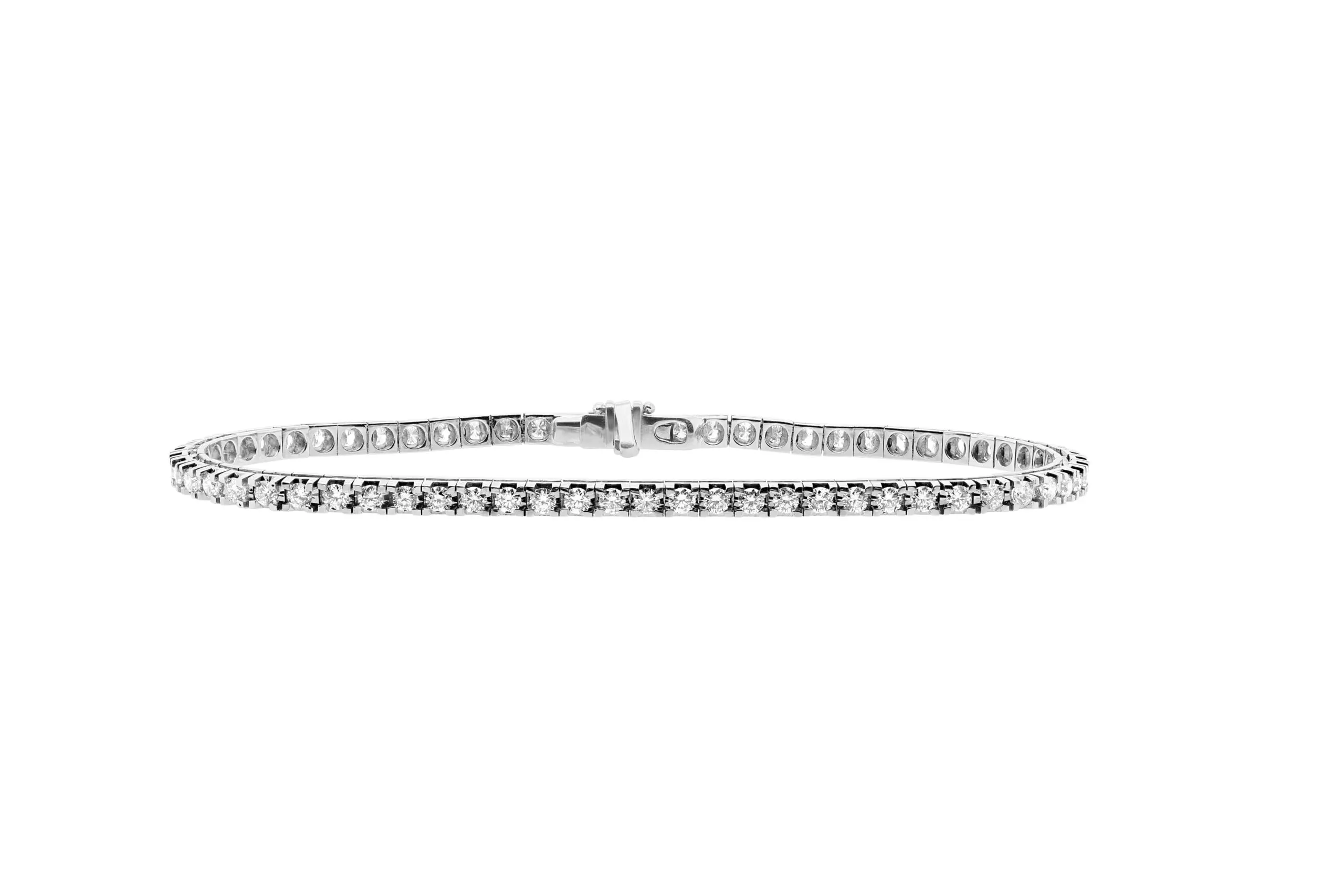 Why is the tennis bracelet 2022's must-have jewellery item? 
With just three months of the year left, we are seeing jewellery designers reimagining the tennis bracelet for 2022, opting for a more laidback, luxe style that appeals to modern minimalists and maximalists alike. One of the best things about a tennis bracelet is its sheer versatility. Whether it be a dinner date, family holiday, or even a Zoom meeting, tennis bracelets are small, yet effortless outfit-amplifiers, offering you unique styling options each time you wear it. Coming in all widths and weights, featuring gemstones, or made in your favourite gold  – whatever your personal style is, there's no shortage of options to choose from.
Considering tennis bracelets played a vital part in 80s and 90s fashion, they truly are a nostalgic piece of jewellery that remain timeless in an era of buzzworthy trends. Not to mention, its classic size and shape of stones can be interpreted by designers in so many stunning ways. All tennis bracelets feature round-cut diamonds in a 4-prong setting. Today, tennis bracelets have been designed more delicately to feature smaller, 4-prong set diamonds for a fresher, more elevated look. No longer are they a chunky, flashy piece of jewellery – they are timeless, classy, and made for the modern woman.  
Diamondport is known for outstanding signature designs. Book in an expert consultation to start creating your dream tennis bracelet today.