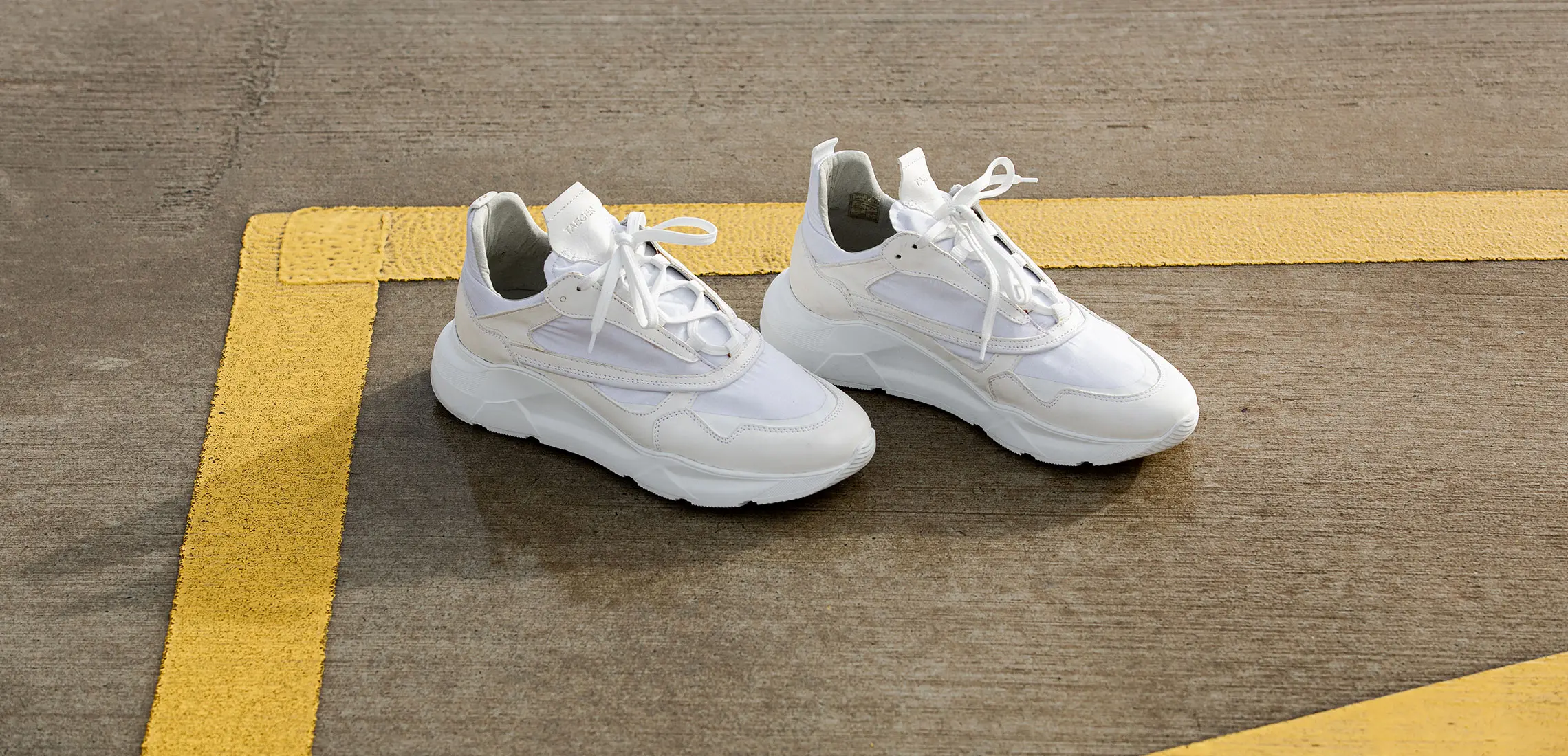 The Eco Sneaker That Steps Ahead
Luxury that doesn't cost the earth
By Dinushka Gunasekara | 22nd July 2020

To ensure we can walk this earth for a long time to come, it's important we take the right strides towards a future where sustainability is always at the forefront. However, there's no reason why we can't do it in style, and that's exactly why this Australian high-end sneaker label is stepping up.

Taeger is the homegrown brand redefining contemporary, technical footwear. By walking the line between European runways and Australian streets, Taeger takes ethical responsibility and makes it fashion. Environmentalism isn't elitist. Instead, Taeger makes sustainability and superiority go hand-in-hand.

In clean lines and uncomplicated silhouettes, Taeger's gender fluid and seasonless collection is designed with longevity and wearability in mind. They'll also have you walking on sunshine (environmentally-speaking) as their shoes are made out of recycled and renewable materials. It's the ultimate handpicked sneaker! With a design team based in the Netherlands, handmade in Portugal and HQ in Australia, Taeger is a global collaboration on a mission to create low carbon footprint, footwear.

Sneakerheads are going giddy over their Blanch Tech Runner, which is an ethical take on the chunky trend. Made with 100% vegetable tanned Nappa leather in a slick white design that's cushioned in all the right places, it's easy to see the appeal. However, to ensure they're not stepping out on the planet, Taeger produces in small batches, so order soon and lace up luxury that doesn't cost the earth.