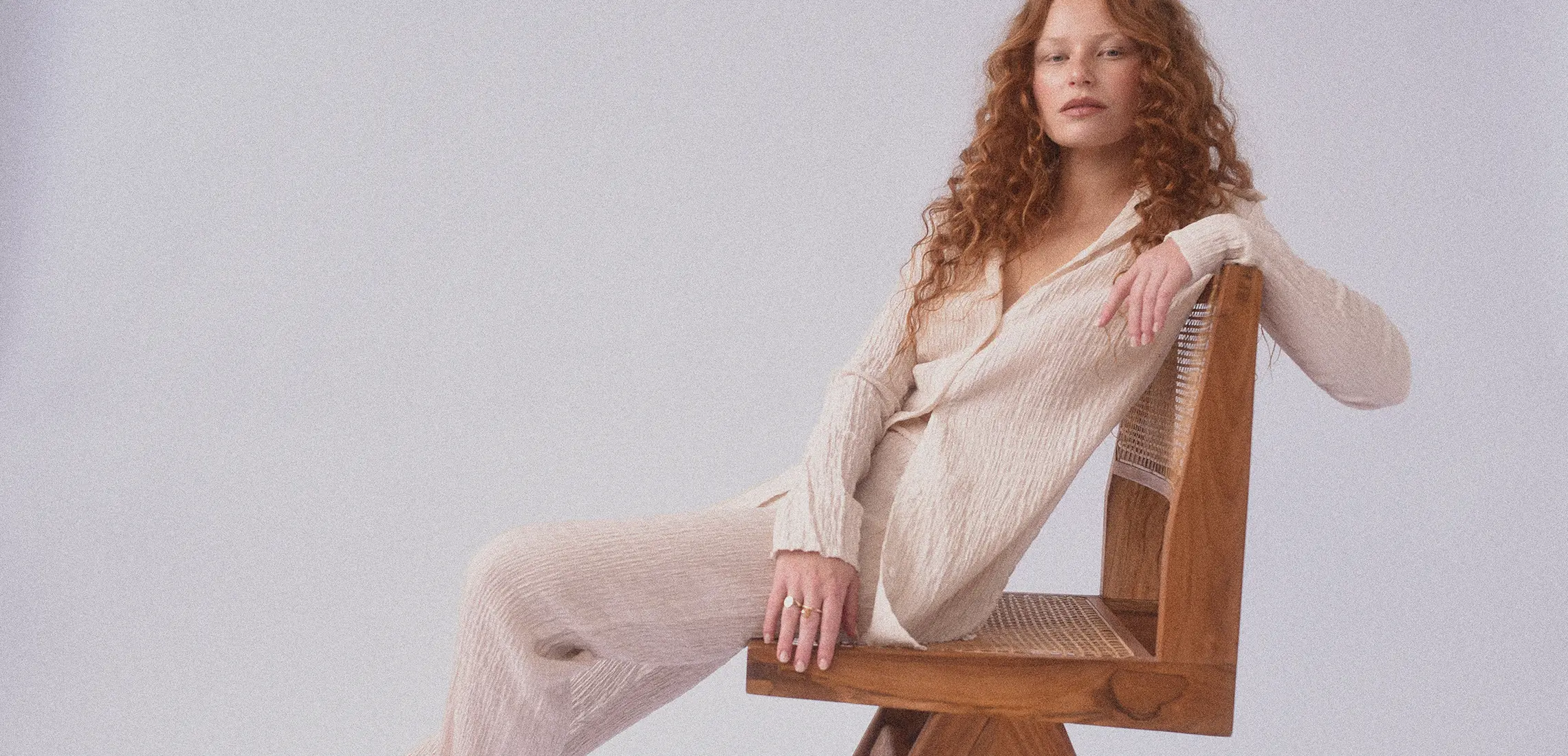 Life In The Slow Lane: The Online Shopping Destination For Conscious Fashion Consumers
Shop smarter
By Astrid Taemets | 16th January 2023

Whether you care to admit it or not, sustainability is the word on everyone's lips, though not all seem to understand its core values. 

In fact, the sad truth is that many in the fashion industry who pledge to follow sustainability practices are failing to meet the required standards. It's an ongoing problem, and one that needs to be rectified if we are to truly shop sustainably and change the course of our planet's future.

One woman on a mission to ensure we can be confident in our add to cart habits however is Slowe Store founder, Georgia Neill Ryan, who's created a heavenly and luxurious fashion destination for the conscious consumer with full transparency around production process. Quality pieces without the guilt – it's her promise to you and the planet…
How would you describe your style?
Timeless, cool, and conscious. My style is quite minimalistic and neutral. I tend to wear classic cut styles in interesting fabrics. I love adding elements of texture and a pop of colour, playing with sizing and shapes to create a unique look.
What does your daily uniform look like?
Monday to Friday I'm in pants and a shirt!
What are key fashion pieces to always have on hand to help you in an outfit crisis?
In summer it's a crisp white shirt, white tank, lightweight blazer, and silk skirt, while winter calls for a trench coat, oversized knitwear jumper and good fitting pair of denim jeans. 
What are the favourite pieces in your wardrobe right now?
My number one would be my Loewe tank – a little Christmas present to myself! Second is my Hyde and Stone crinkle set, which I have been living in all summer, and third is a beautiful sarong my partner bought me which I love turning into a top or skirt. I'm all about the versatility of an item! 
View this post on Instagram
What was the reason behind starting Slowe?
The inspiration came from a personal need and frustration. I'd search the web looking for brands that would fit my style, but I was often let down by one thing: I found there was always a huge lack of transparency about a brand's environmental and social responsibilities. I saw a deep need for a destination for those seeking to shop sustainably and ethically without compromising their personal style. I thought, 'why doesn't this exist?'. It was a no brainer. And that's how Slowe was born.
On a more personal side, I recognised I needed a new challenge, one that was going to push me outside of my comfort zone, where I could learn new skills and push my personal career growth. 
What is the philosophy behind it?
Slowe's ethos is 'creating a bright future through conscious decisions'. At Slowe, we recognise the value of each product's seed to shop journey, and the people behind them. Here, you won't find discounts or overstocked items as it goes against our principles. Our brands undertake a journey assessment for us to identify their practices and sustainable attributes to ensure we are a trusted destination for those wanting to shop sustainably. 
Tell us more about Slowe's pledge to sustainability:
It is such an important movement to be a part of, and I'm so glad it is building momentum. While it's definitely gaining traction, there is still concern of greenwashing and brands jumping on the bandwagon without clear transparency of their practices and their social and environmental impacts. With this in mind, I think we'll see a big shift in 2023 towards organisations and governments implementing a standardised policy and definition of sustainable fashion. This won't only help brands but educate consumers with a stronger understanding of what sustainable fashion really is, and how to make more considered purchases
What does slow fashion mean to you?
I usually refer to it in two parts – the product and the consumer.
When it comes to the product, slow fashion is clothing that stands the test of time created with high quality and long lasting materials. I look at brands that aren't following trends, craft their designs from natural fibres, and only release four to six collections a year. 
As for the consumer, to embrace slow fashion is to step away from trend driven brands and fast fashion labels that have created large scale environmental and social side effects. Consumers making considered purchases and not overconsuming while caring for their items to ensure they can be cherished for a lifetime are consumers of slow fashion.