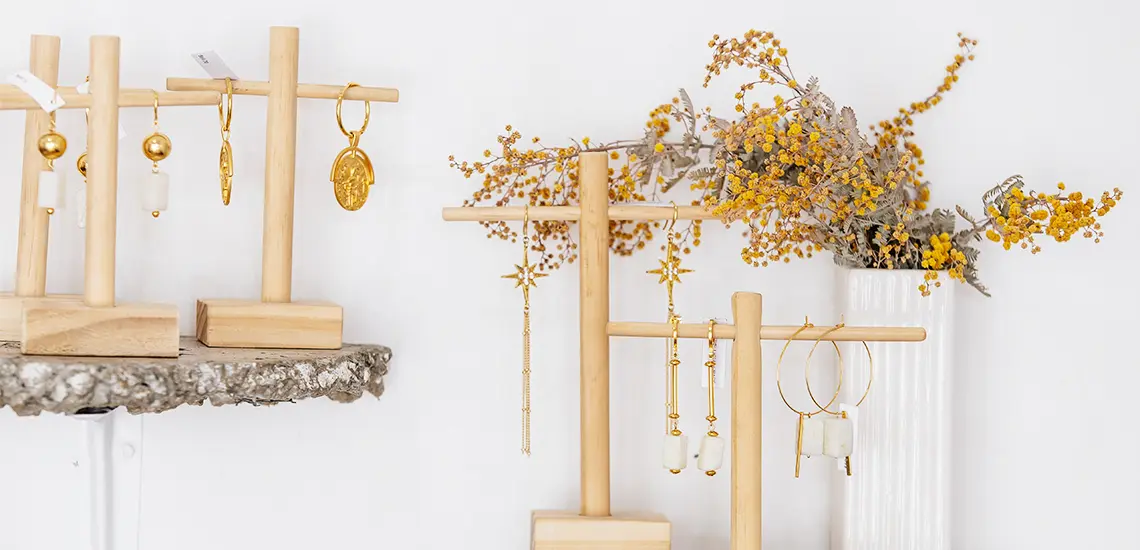 Local James Street Jewellery Atelier
With grace, she has it
By Guest Styler | 3rd December 2019

From a Balinese cacao ceremony to a James Street shop front, Zoe Mayne swapped the rag trade for a rebellion of her own and Rebellious Grace was born. This is how she did it, all within 12 months.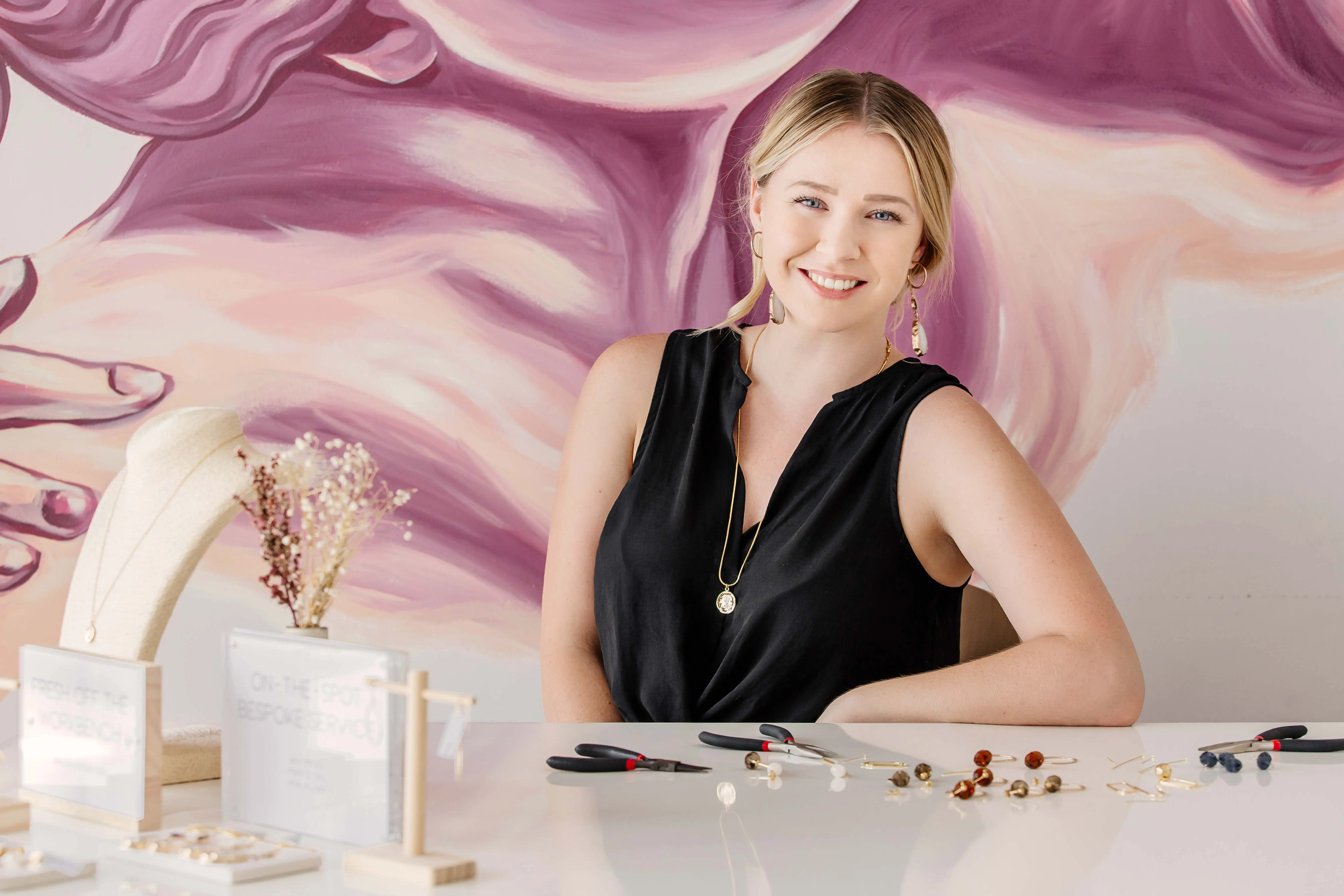 Zoe, how did you get started in the industry? Specifically jewellery? It's an amusing story really, at least to me. I'm a fashion designer by trade, and after working in clothing production for years, I realised I actually hated sewing. I visited a psychic who told me I would work in jewellery and I scoffed at her because at the time I didn't wear any jewellery and only wore black! Fast forward three years, I've become quite passionate about jewellery as an avenue for self-expression, mostly because it's an inclusive industry not limited by clothing size or body shapes.
How did Rebellious Grace come to fruition? Last year I was on a kind of "spiritual journey" to find more meaning in my life and had a deep desire to find and connect with a like-minded community of people. I did the cliché spiritual trip to Bali and attended a cacao ceremony on a whim. There, I "heard" the words 'Rebellious Grace', and in the following months, those words fleshed out into a beautiful brand.
So, you rolled with the name Rebellious Grace from there? I realised that the words simply translate as my design aesthetic. The more time I spend bringing the brand into its potential, I'm realising 'Rebellious Grace' can also translate as a lifestyle mindset too for women who want to live their own way, on their own terms.
What's your creative process? I work closely with manufacturers to ethically and sustainably create our high quality, hypoallergenic components, and then I design and assemble the jewellery in-store.
Where do you draw your inspiration from? When I'm designing our ready-to-wear collections, I'm usually drawn to a texture or material first, and then work with shape and structure. The Bacchus collection was one of my favourites; I found some marble stone beads when travelling and have turned them into a collection inspired by ancient architecture and special things not forgotten. However, my inspiration varies a lot.
In three words, how would you best describe Rebellious Grace? Inclusion, connection, community.
What's something people are most surprised to discover about the brand? That the shop fit-out (including concrete shelves and earring stands) were all made by me!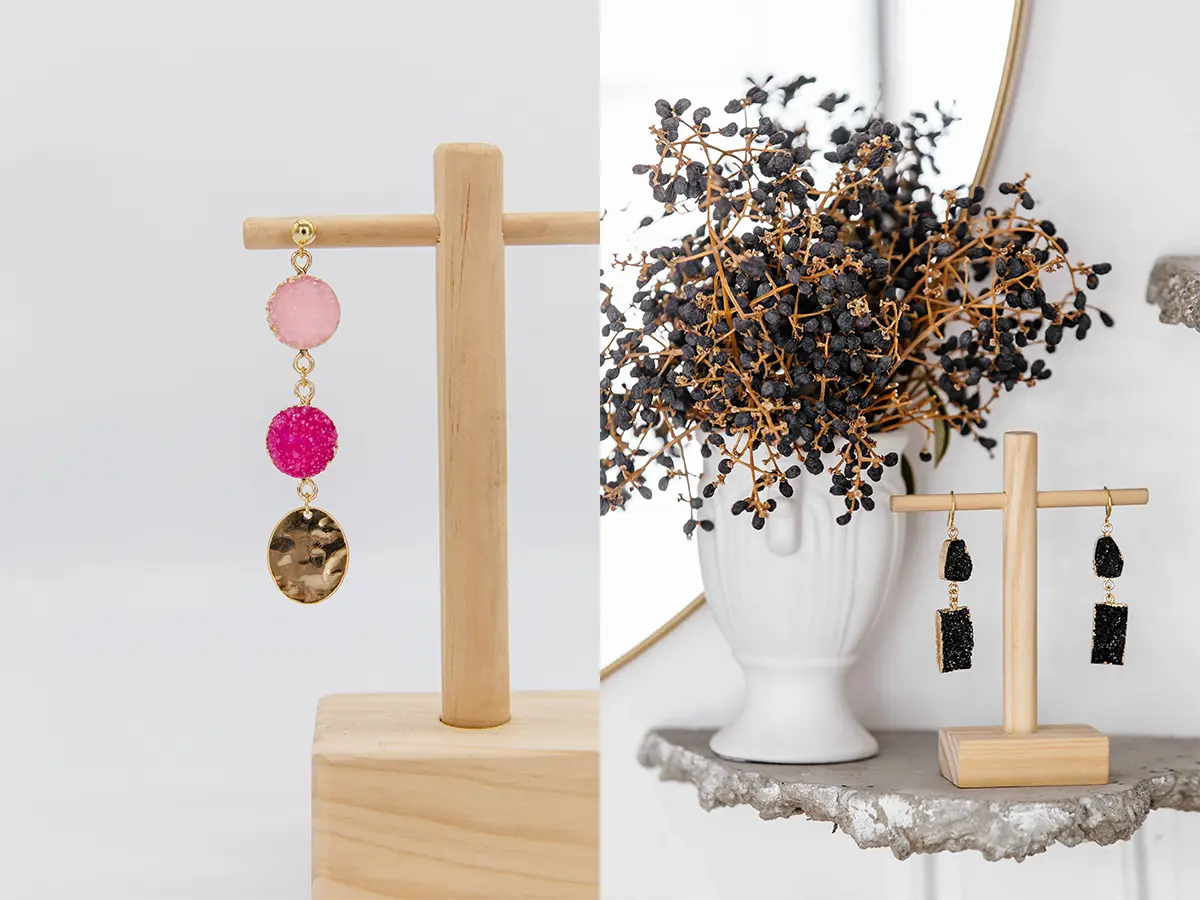 With that, what would you classify as your biggest challenge to date?
 Wanting to expand and move faster than the natural growth of the business, which I think it most entrepreneurs' challenge! I've always been a bit of an avid adventurer, so making myself stay-put while the Brisbane store settles into a natural flow has been challenging also. I have five travel destinations bookmarked for when the store is able to operate without me!
What's the dream plan for the brand?
 To continue what we do best: welcoming people into our happy little world filled with creative wonder, and to keep giving our customers an opportunity to be involved in the design process; it's a lot of fun! Our database is expanding rapidly, so ideally, the long-term dream plan is to expand what he have in Brisbane to other cities.
The in-store mural is amazing! How did it come about? There's a lot of talent in the Brisbane art scene, and my previous businesses have incorporated murals in the fit-outs. So when I was opening the RG atelier, I knew I would feature a mural to add to the store's vibe. I teamed up with Rachel Gardner and Sophie McMannus of @artrats__ and together we discussed the values of my business model and business name, along with the famous 'Three Graces'. The artists and I connected on how we felt that the depiction of the Three Graces was kind of passive, so we created a fourth Grace: a Rebellious Grace. She represents free will, passion, positive fury, independence and self-reverence. And most importantly, carries the message in living your life your own way, on your own terms. The mural can be seen as one Grace whispering into the ears of another. Perhaps a message of graceful rebellion?
Finally, what're the next moves Rebellious Grace? Settling into a larger permanent Brisbane flagship store mid 2020, and then expanding interstate with multiple east-coast pop-ups towards the end of 2020! Follow our journey on our social media @rebelliousgrace_bne.