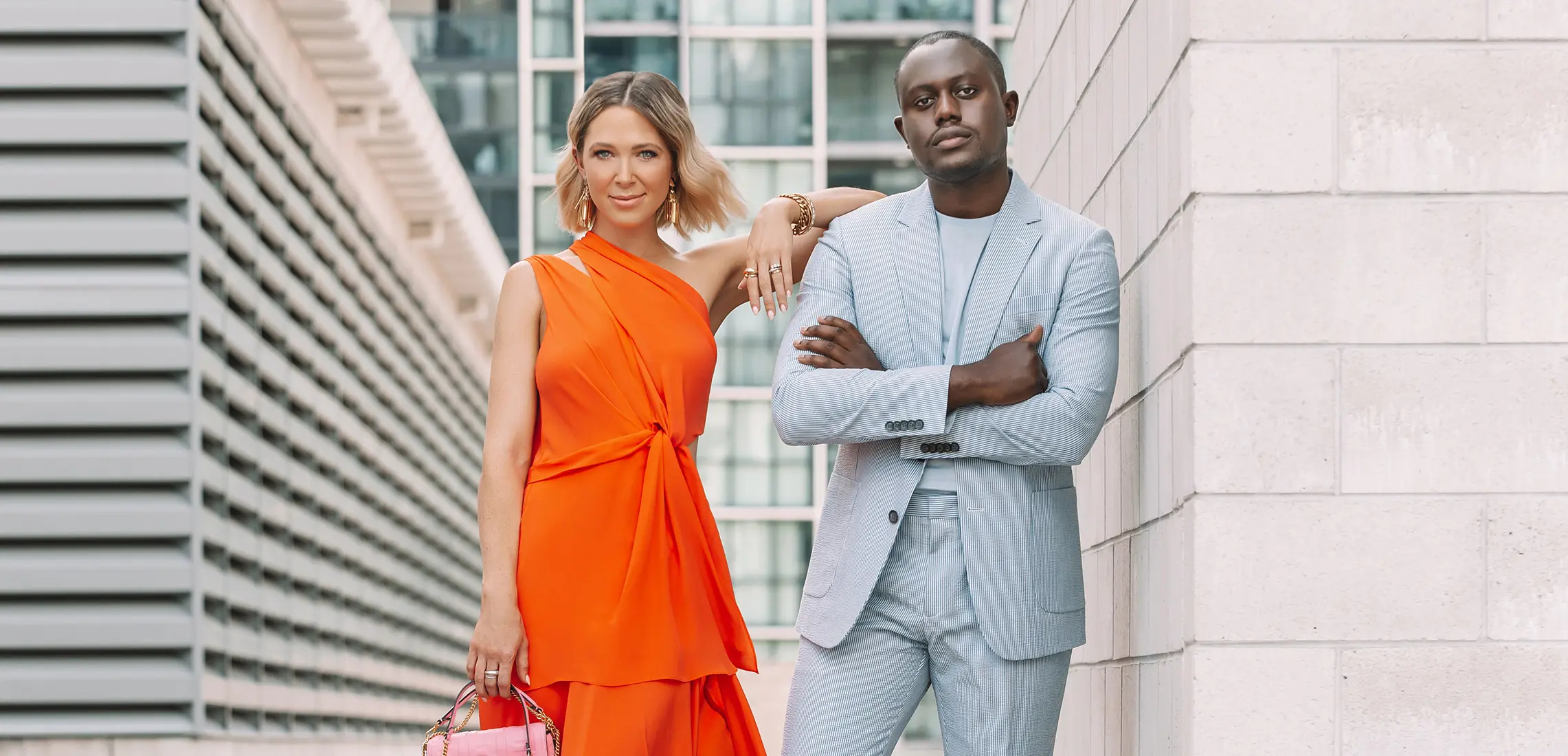 Introducing The Faces of Queen Street Mall
A fabulous fashion duo! 
By Guest Styler | 22nd December 2020

Cover stars and new Queen Street Mall fashion ambassadors, Annabel Falco and Mayowa Adeniyi, are breathing new life and style into The City! Deputy Editor, Fiona Williams, sat down with the fashionable duo to find out why Queen Street Mall should be everyone's go-to shopping destination and how bright and bold is the way forward.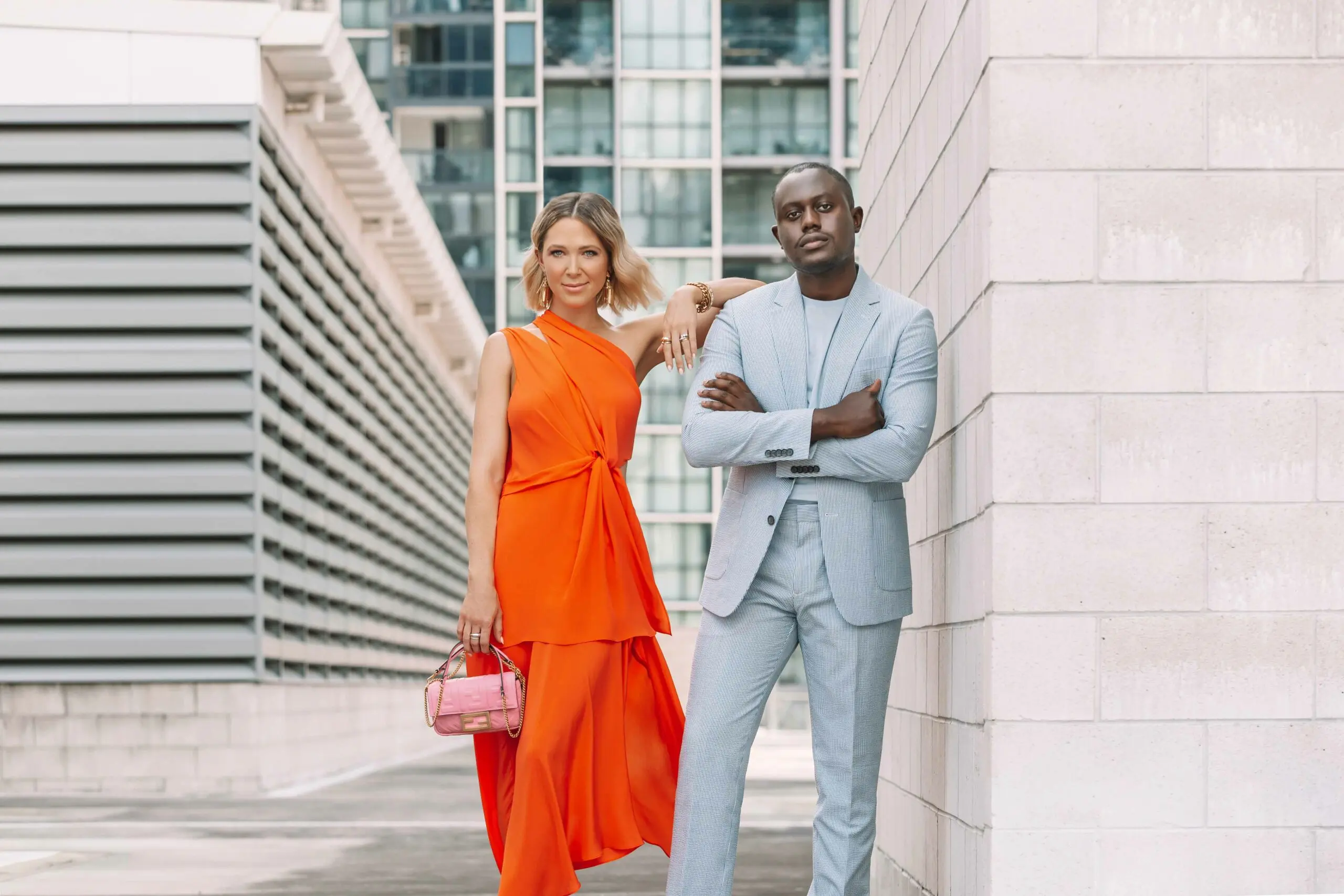 What do you love about being the new faces of Queen Street Mall?
Annabel Falco: I used to live in Brisbane's CBD so it has (and always will) hold a special place in my heart. The iconic buildings and architecture. The amazing variety of restaurants and bars. Designer boutiques mixed with high street classics. I feel very honoured to be able to represent the heart and soul of Brisbane. During every trip into the city, I always manage to discover a new brand, store or designer. It's any fashion enthusiasts dream job.
Mayowa Adeniyi: I like the fact that we get to really showcase what our retailers are doing. There's so much happening in the precinct, from the ones tucked away in arcades and off the main street, to events that people might not know about – it's essentially our job to bring them to the people! Plus, I think it's fair to say we both love playing around with different looks.
What are your go-to retailers?
A: Depends on my budget and needs but I'm on a first name basis with the staff at Zara, Uniqlo, Aje, Sass & Bide, Mecca, Chanel and Fendi.
M: There is something for every price point, however the stores that are offering something for every man are COS, M.J. Bale, Calibre and Uniqlo.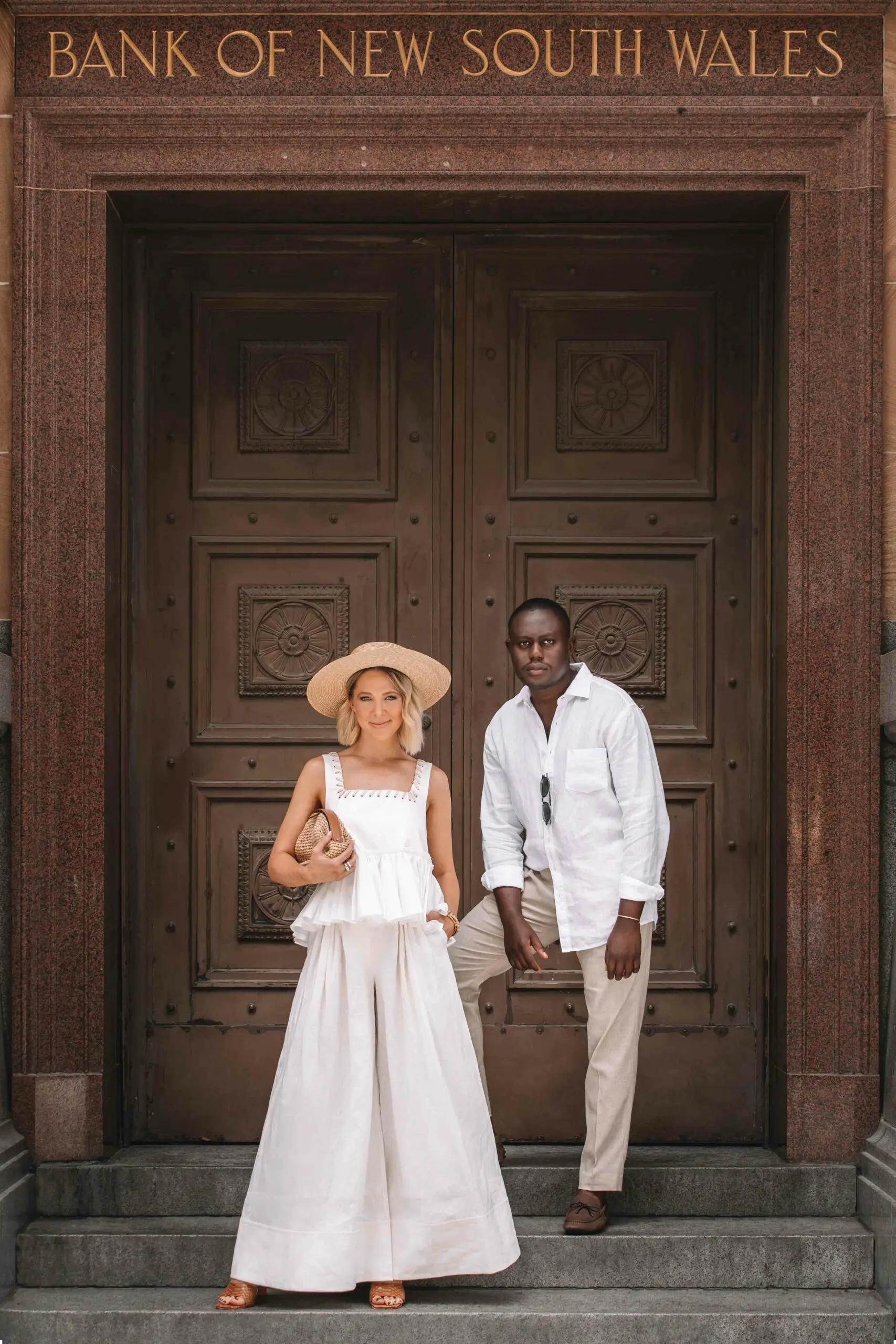 Mayowa, talk us through your styling for the cover shoot – where does a guy start for these looks?
M: Like everyone in Brisbane, we have to take the weather into consideration, rather than making it an excuse. I looked at the fabrics on offer this season from Queen Street Mall retailers and found a lot of linen, seersucker and cotton options available. These are easy to mix and match depending on if you want to dress up or down.
Annabel, how do you piece bold colours together (and still make it work!)?
A: I'm actually not someone who typically wears a lot of colour, but when I do, I go BIG! I love colour blocking so I tend to pick three bright and bold pieces to wear in one outfit. The key is to keep the textures, prints, embellishments and jewels to a minimum.
What is something you think is utterly underrated about shopping in the city?
M: The stores are nicely spread out, so you can easily make a day out of it and find everything you're after in one place. Another unique thing about city shopping is the ability to move around between centres while getting some nice outdoor air.
A: The variety of fashion retailers. There is something for every budget, age, shape, lifestyle and taste in the city!
What were your favourite looks of the cover shoot?
M: I loved the bold striped summer jacket (from M.J. Bale), with contrasting
pants (also from M.J. Bale) and tassel loafers. Any opportunity to mix and match is where I really shine.
A: The day before our shoot, I was walking through David Jones and the most amazing Bianca Spender orange silk dress caught my eye – I knew I had to shoot it for the Style December issue! It was my favourite look, too. The entire Bianca Spender summer collection has me inspired.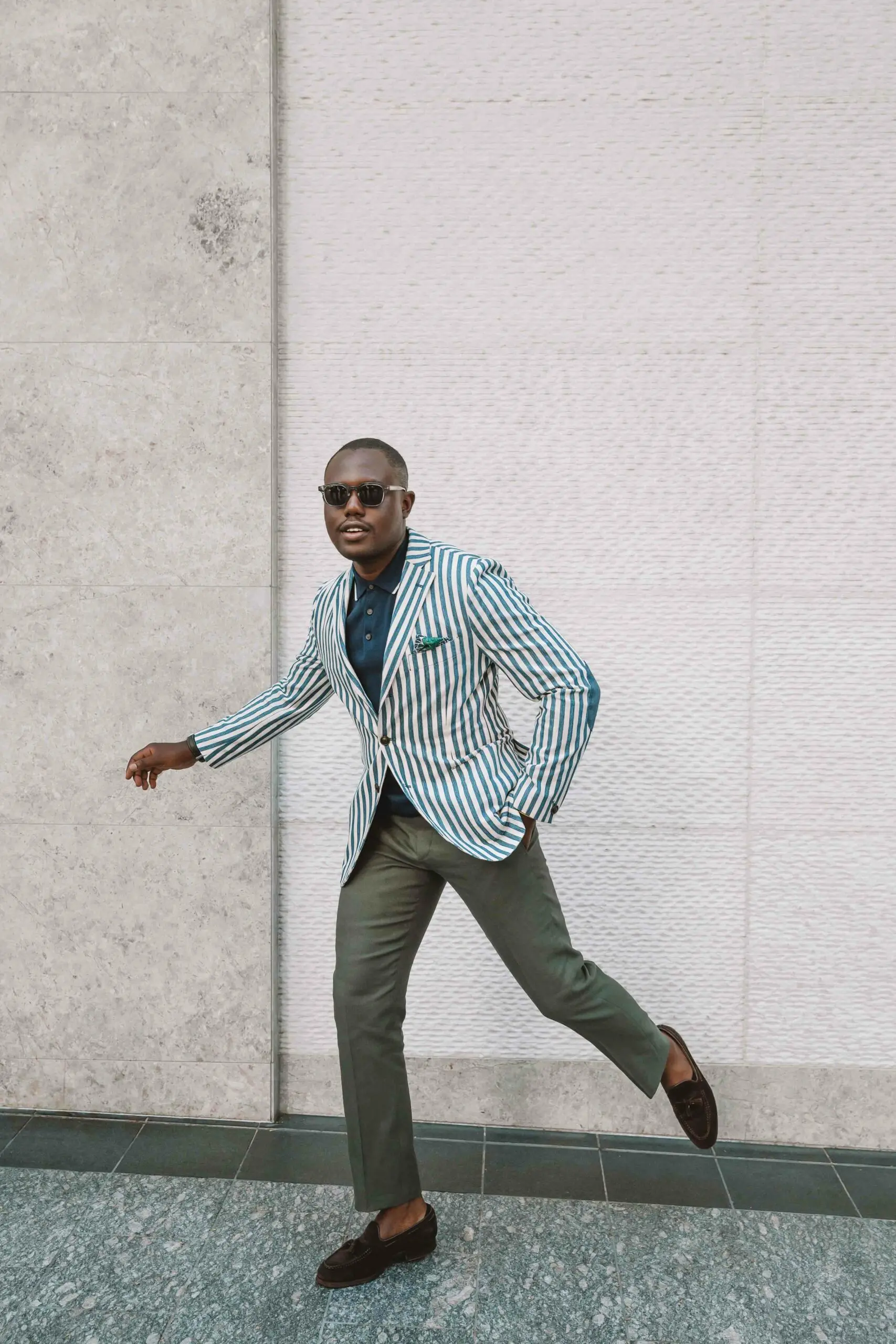 What do you think is the summer fashion trend of the city?
A: Big, bright and bold! 2020 is DONE with sweats and sneakers! Let's end this year in our most fabulous heels and statement dresses! Think, "more is more".
M: Polos for the guys. If you're not keen on wearing a long sleeve under a jacket, a polo will get you looking just as smart. And, if I can predict one for the ladies – sportswear with tailoring.
Ok, Annabel, once you've shopped till you dropped, where do you go to re-fuel?
A: Marchetti. A cappuccino and a croissant is my standard order. And Mayowa, where is the first place we will see you strutting a new 'fit?
M: Any restaurant along the river for a long Christmas lunch, or a rooftop bar for the New Year's Eve fireworks.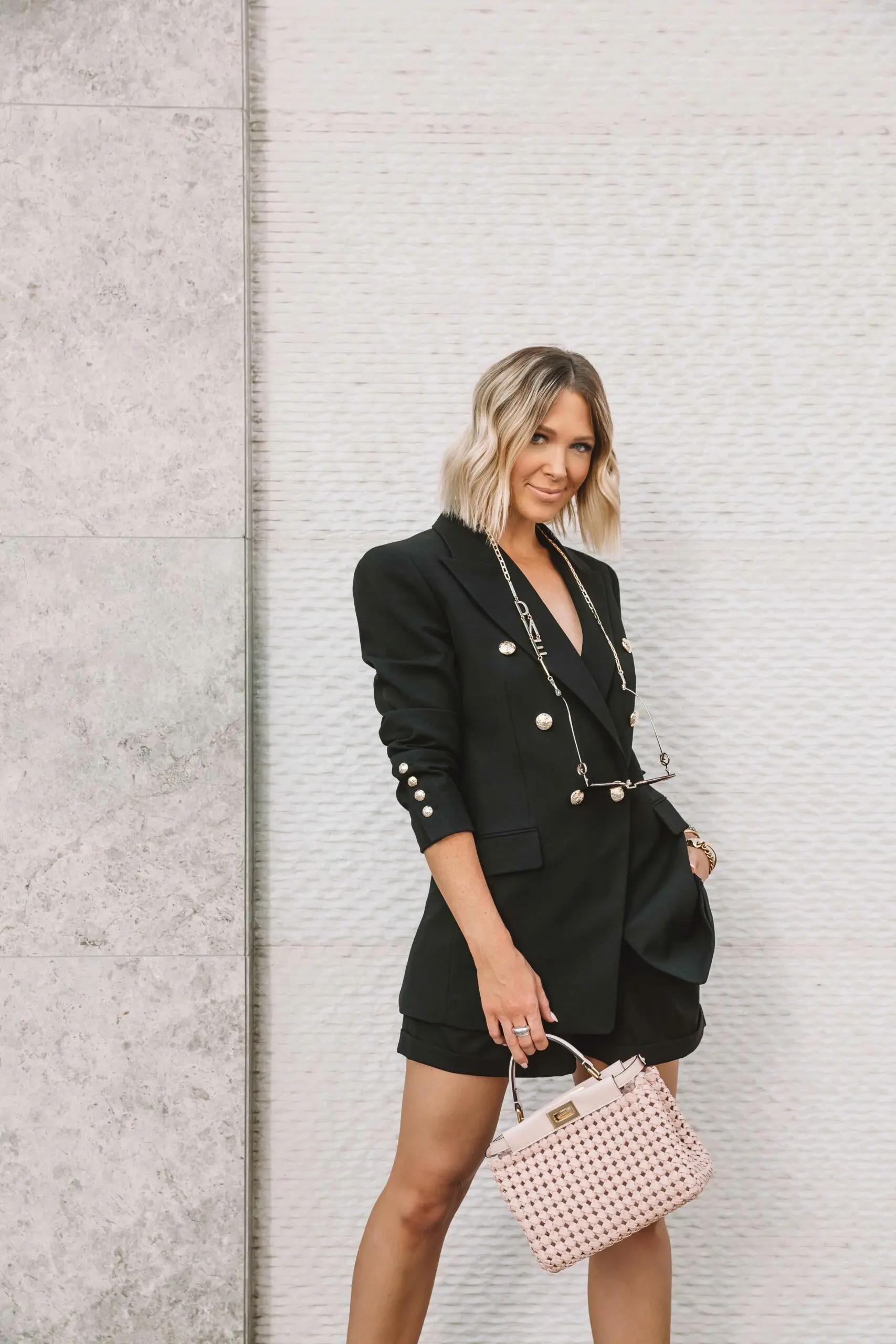 What will we be seeing from you both in 2021?
A: We do actually have a hot insider tip happening next year! You will soon be able to book in style sessions with us, but that's all we can give away right now. So, stay tuned!
M: I'm going to work on incorporating more luxury. I think the high-end chains we've got at the bottom of the mall are the perfect opportunity to start experimenting with some unique menswear looks from overseas.
Never miss a look!
Follow Annabel and Mayowa's fashion updates on Queen Street Mall's social media @queenstreetmall and facebook.com/QueenStreetMall