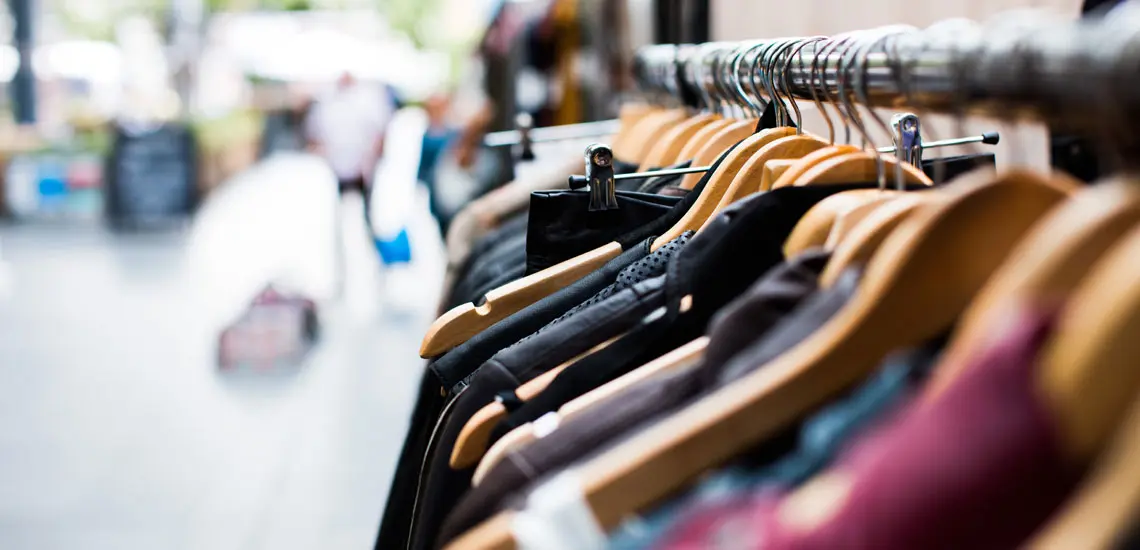 How to Op Shop Like a Pro
Hey, Macklemore! Can we go thrift shopping?
By Emily Halverson | 23rd August 2016

If you haven't noticed already, op shops and vintage wear are all the rage. Our local thrift stores produce some of the best vintage outfits! Macklemore wasn't kidding when he told us to pop some tags – thrift shopping is the cheaper alternative to finding that fur coat or mom jeans.

But with so many clothes and items to search, looking through thrift stores can be overwhelming or seem a hopeless effort. These are our tips to make the most of a pre-loved shopping spree:
INVEST YOUR TIME
You're never going to find anything if you don't put in the effort. It's easy to scan the store and walk out empty handed, but to find the best stuff you have to dig deep. Take the time to check out each rack and sort through the clothes, especially when the store is overflowing. You'll be surprised at how much stuff is hiding or squashed between other items.
LOOK FOR QUALITY
Op shops are cluttered with different brands. If items have been pre-loved, you want the fabric and craftsmanship to last for your own use. Look for clothes in good condition, with quality material designed to last two lifetimes! Avoid cheap brands that you know yourself don't last. After all, some clothes have been donated for a reason.
KEEP GOING BACK
Clothes are being donated all the time, and sometimes it's hard for the volunteers to sort through items! To keep up to date with the latest stock, make sure you keep revisiting. You'll have first priority on the latest treasures and it's also a great excuse to take along some of your own pre-loved goods!
CHECK THE MEN'S SECTION
If you're after the vintage look, don't limit yourself to the women's section. There are plenty of goodies in the men's aisle too. Think oversized denim jackets, woollen jumpers and baggy jeans. Men also donate some of the best brands – you can find vintage items from R.M Williams, Levi and even Tommy Hilfiger and Ralph Lauren.
TRY THINGS ON
There's a reason they tell you never to judge a book by its cover! Even if the item looks a little odd on the coat hanger, you'll never know unless you try it on! This goes both ways too – that top you love might not fit or suit your style. Try it on, check it out and see how you look. And if you're shopping with friends, share the love around. It might not suit you, but it could look banging on your bestie.
DON'T JUST BUY FOR THE SAKE OF IT
A little like the "try it on" rule, don't just buy clothes you find for the sake of it. Just because op shopping is cheaper than your regular store, it doesn't make spending unnecessary money any better! Ask yourself the big questions – where will you wear it, does it match any items you already own and how practical is it? If you can't justify these questions, chances are it'll end up right back in the donation bin.
VISIT DIFFERENT SUBURBS
Locations like Paddington are home to some of the best op shops. When areas are expensive, the chances are that the people who live there are donating pricey clothes. If you're looking for true vintage clothes, go for high-end areas. But don't overlook other op shops either – they all have their perks! Some are better for shoes; others are good for finding books. Grab your friends, fill your tank and drive to various locations for different items. There's always somewhere to suit the stuff you're searching for.
Liked this? You'll love these!
The 6 Things Charities Wish You'd Stop Donating
Brisbane's Best Second-Hand Clothing Markets