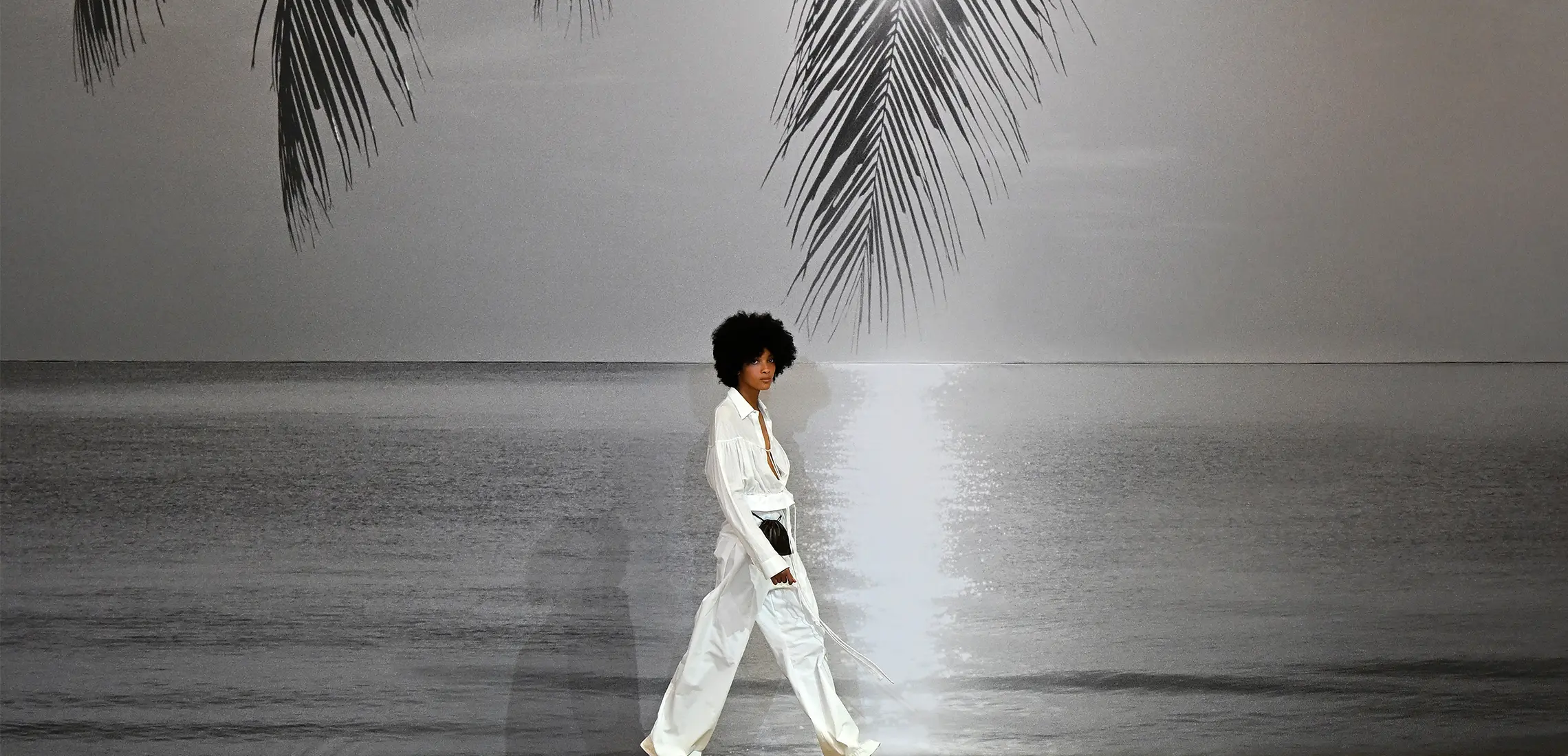 Live A Permanent Vacation With Matteau's Latest Collection
Life's pursuit 
By Astrid Taemets | 7th September 2022

If clothing is an expression of the life you want to lead, then drape me in Matteau for the rest of my days. 

A portmanteau of 'matt' (not shiny), and 'eau' – the French word for water, Matteau, founded by sisters Peta Heinsen and Ilona Hamer, captures the zeitgeist of a time bound by simplicity, escapism, and comfort: a forever sense of permanent vacation for the discerning woman. 

Though their line of minimalist, classic swimwear is the bedrock that propelled the duo into the fashion world in 2015, it has been their ability to capture the aspirational fashion genre of casual minimalism resort wear – a distinct aesthetic favoured by modern antipodean fashion – that puts them at the forefront of design on home soil, as well as across the globe. And of course, it is all very deliberate. 

From billowy sleeved blouses to slouchy, relaxed-style paperbag trousers in natural fibres, textures, and tones, their latest collection, Edition 2, 2022, could be their best work yet. The perfect compilation of everyday wear pieces that offer the wearer a sense of ease, comfort, and practicality while still upholding a definitive style, no matter where you find yourself. A line that reflects the people's state of mind: the want and need for escapism. A wardrobe to take on holiday and then wear when you get home to cling onto what you have left of it. 

With an attitude that collections aren't to be bound by the seasons, this latest pool of sartorial threads are a Kokomo mirage Matteau-ified: an idyllic vacation where everyone floats through the days in a blurry haze – rosy cheeked, happy, and blissfully carefree. Chatting to the duo, it is clear their work is spurred by a single and simple vocation: to offer styles that will last a lifetime, and anyone who's ever worn a Matteau piece would be hard pressed to argue otherwise…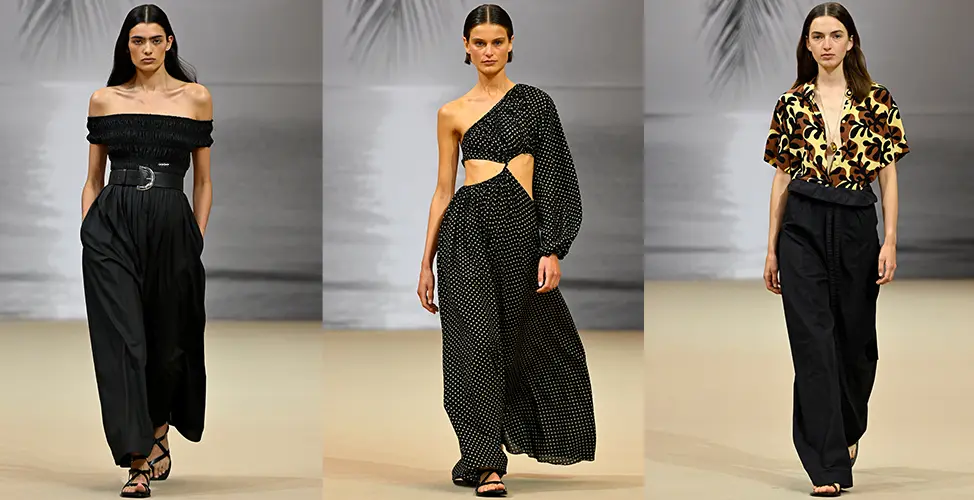 Describe the label's aesthetic:
Warm, relaxed, and confident. 
What are your favourite pieces from the latest Edition 2, 2022 collection?
Peta: Mine are the classics we continue to evolve season after season – our silk shirts and cotton dresses, our Breton Tee and the new jersey tees. I'm also really excited about our new relaxed cargo pant. Ilona: I'm looking forward to spending summer in our polka dot cotton silk pieces. They'll mix so well with jeans and black silk pants, perfect from beach to bar. Our fisherman pant and knit tank are also going to be on high rotation for me this summer!
What inspired the collection?
Edition 2 was inspired by the notion of escape. An escape from reality and to brighter days. To warm places away from the ordinary. Our roots are heavily grounded in Australia with the landscape and the natural world serving as an important and inescapable element of our design: real and wearable garments for life's simple pleasures spent during warm summer days ahead. 
Your silk shirts are becoming somewhat of a cult item. How would you describe the Matteau woman?
A printed silk shirt is such a versatile piece for summer. It's uplifting, easy to wear, great in the heat, and brings a sense of character and personality to a very simple outfit. 
We set out to design clothes that are timeless, with the intent that they are loved long after purchase. Ultimately, it's about giving women clothes that they want to wear, that are relevant to who they are, and the lives they lead. The Matteau woman isn't really concerned with trends of what's 'in' – she's concerned with style, details, and acquiring pieces that help tell her story and make her feel confident, relaxed, and excited for the future. 
Describe your ideal location and Matteau outfit to suit:
Anywhere with ample sunshine, swimming, and family and friends. The ideal outfit would be something simple, comfortable, and easy but forever chic – a simple black cotton dress, our printed silk sets, swim – all of them are forever future classics. 
What's next in store for Matteau?
We have a few things we are working on that we can't wait to share with you soon…
Edition 2, 2022, will be available from October online and in store. 
Discover more about A-list Aussie brand, St. Agni here.