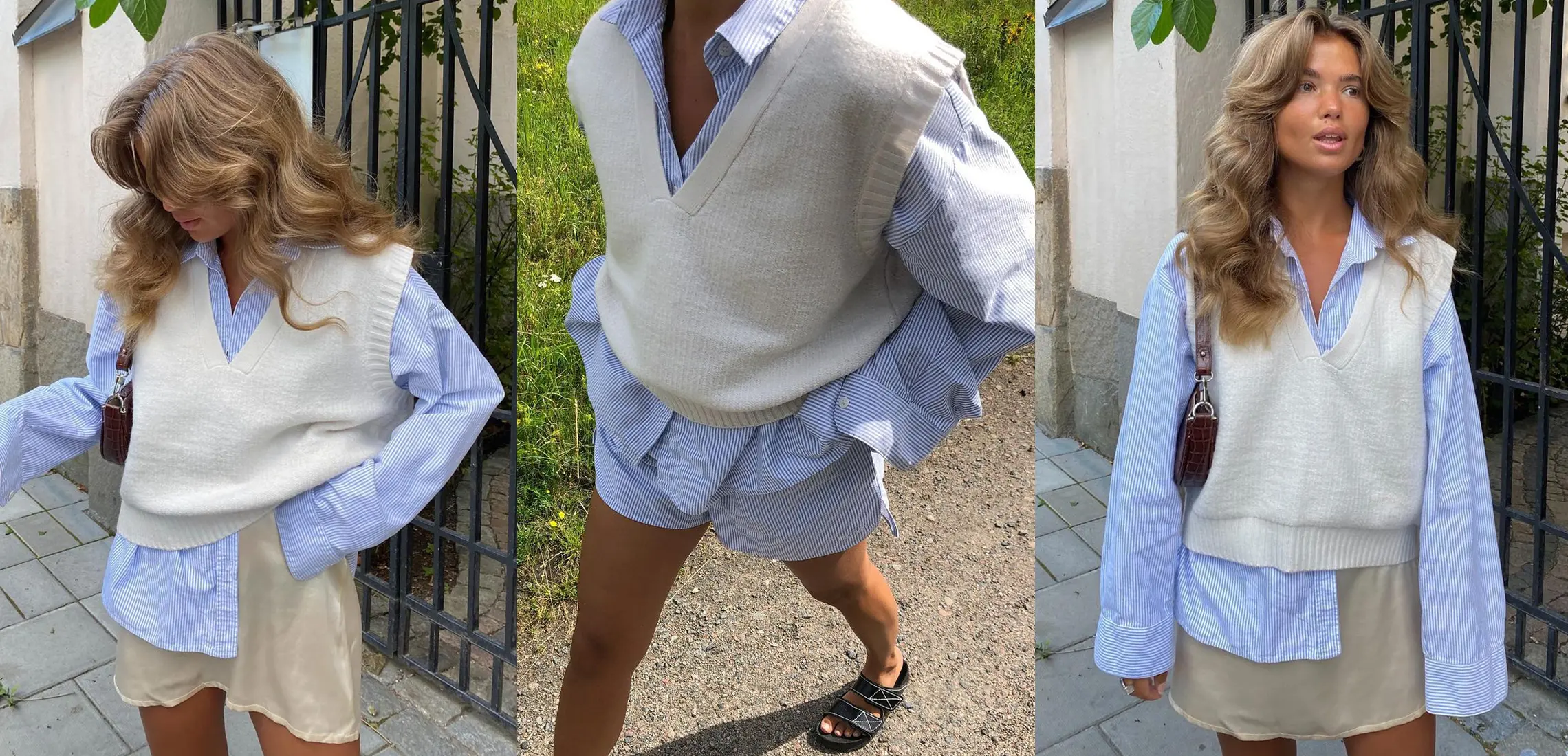 Straight Outta Grandpa's Closet! 15 Knit Vests We Are Loving RN
From geek to chic!
By Astrid Taemets | 26th May 2021

Geek? More like chic! Once rejected as a daggy style reserved only for grandads, golfers, and preppy private schoolers, the humble sweater vest is now officially cool again.

The vintage-inspired knit has been popping up everywhere lately, from the high-end runways of Gucci and Prada, to Harry Styles' latest music video, to the fashion-forward Instagram feeds of our favourite digital cool-girls.

We like to think of it as the ugly Christmas sweater's cooler, breezier and more fashionable cousin.

With chunky loafers, stylish blazers and Bridgeton-inspired cottagecore pieces making huge resurgences this year, it's no secret that bookish, librarian-chic fashion is having a major moment in the spotlight. Unsurprisingly, the sweater vest is no exception to the trend. That's right ladies, smart is, indeed, sexy.

As it turns out, our grandpas were really onto something here. Aside from being cute, cosy and delightfully comfortable, the knitted vest is truly the MVP of the layering team. It's versatile, it's fun, and its practical, sleeveless design makes it the perfect layer to combat the unpredictable temperatures of those awkward trans-seasonal months (May and September, I'm looking at you!).

From colourful argyle prints to classic neutrals, brands left, right and centre have been dropping some ultra-dreamy designs in a variety of cuts, shapes and textiles. Whether your usual get-up is on the edgy and sporty side, or you're a sucker for something a little flirty and feminine, you're guaranteed that to find a trendy knitted number to suit your personal style.

So, before you rush off to raid grandpa's wardrobe, check out 15 of the coolest knitted vests that we are adding to cart below!

P.S. For another fun and fresh fashion trend inspired by the men in our lives, check out these cosy half-zip jumpers, approved by dad!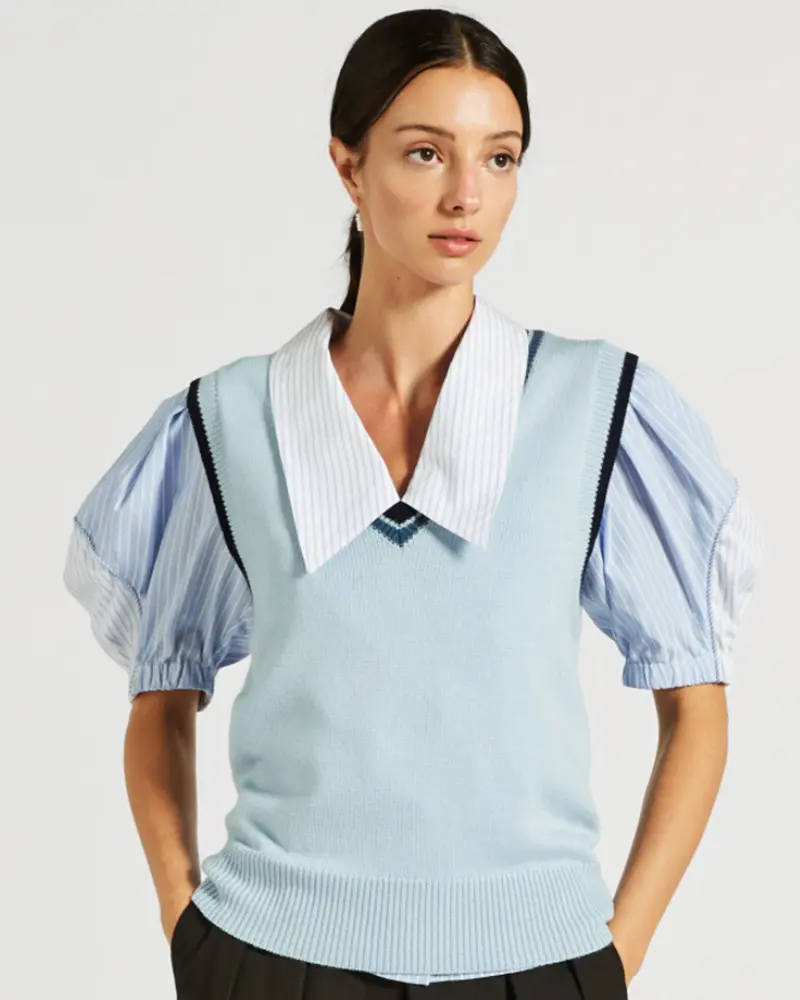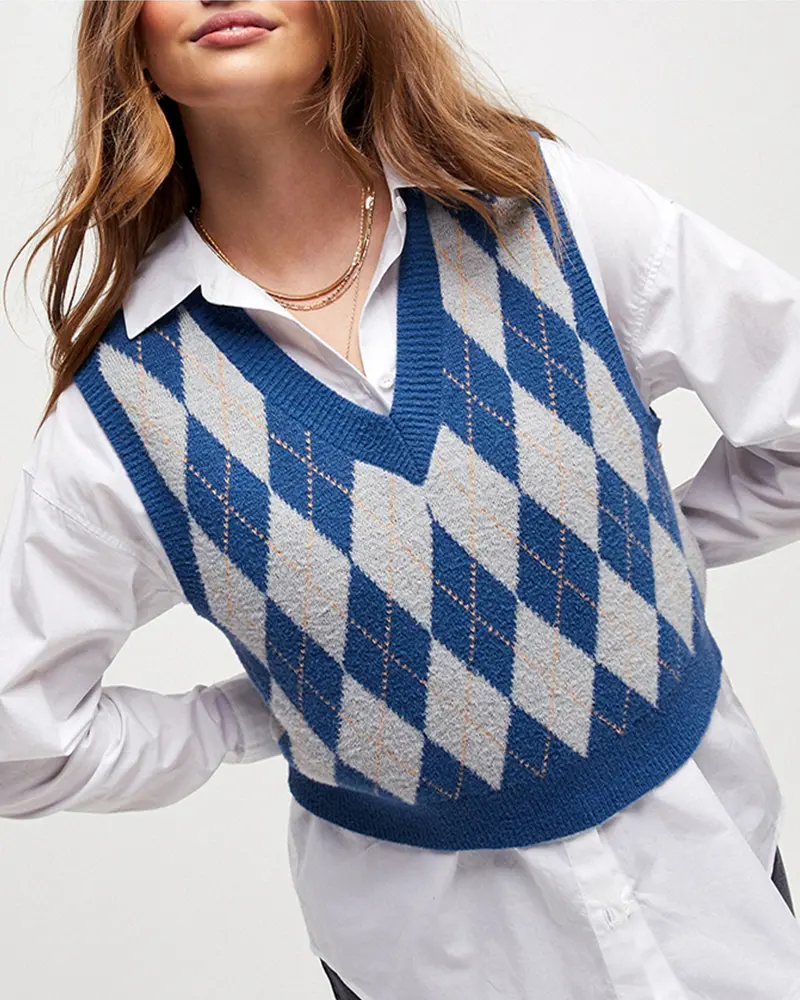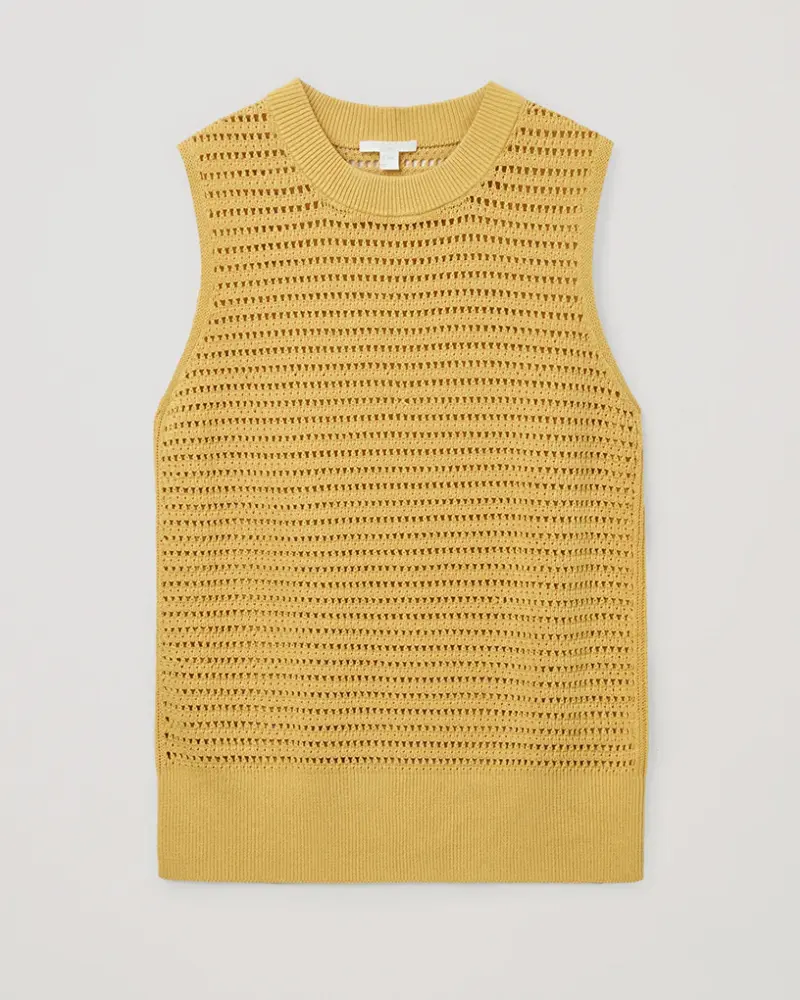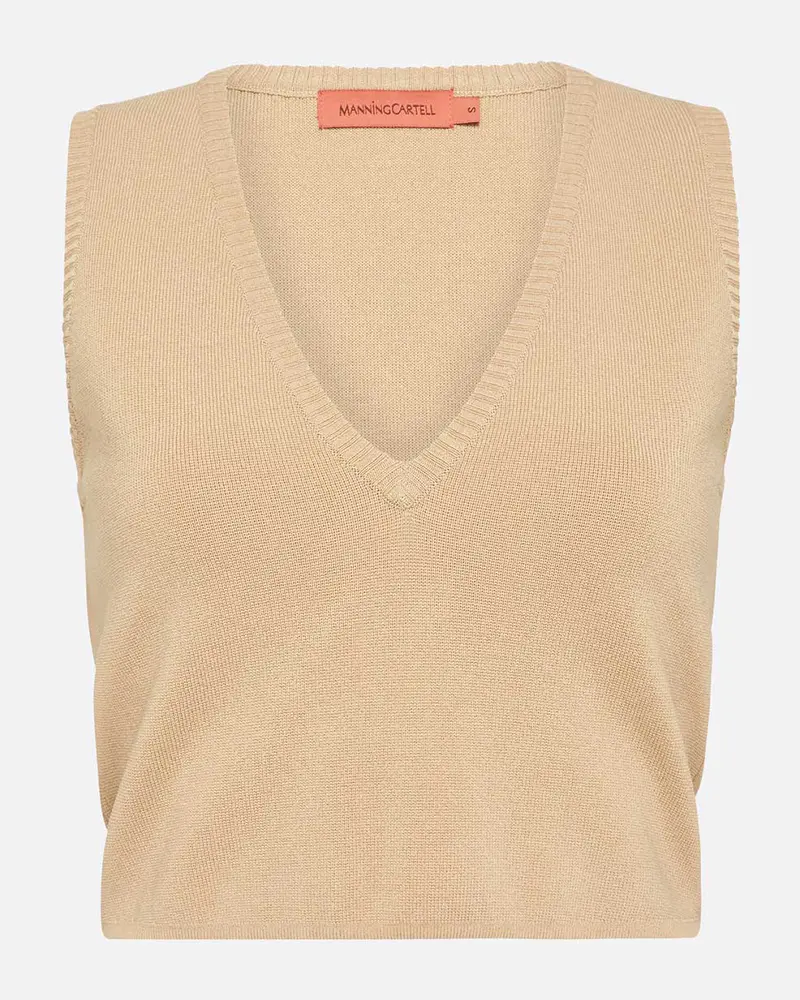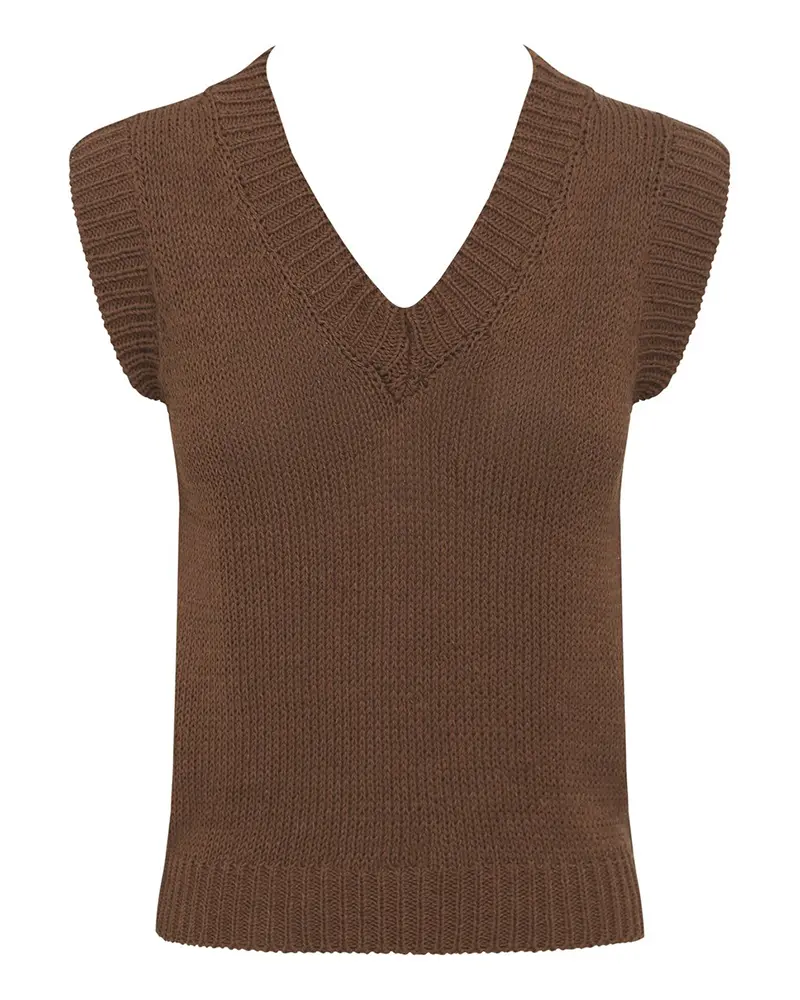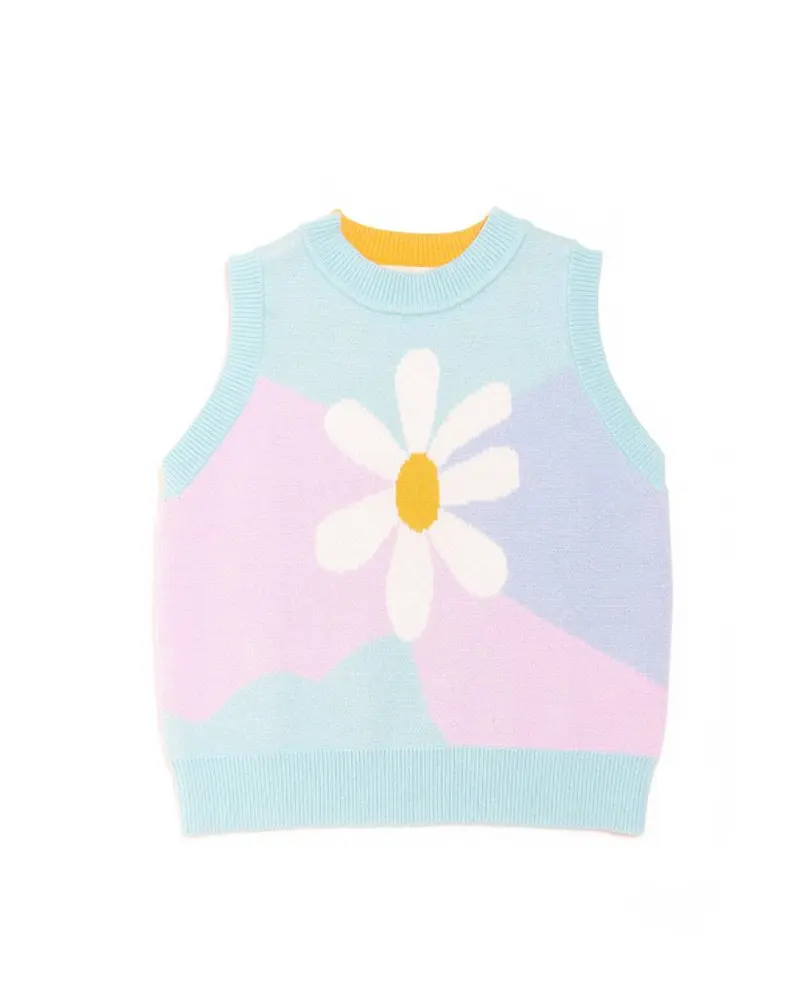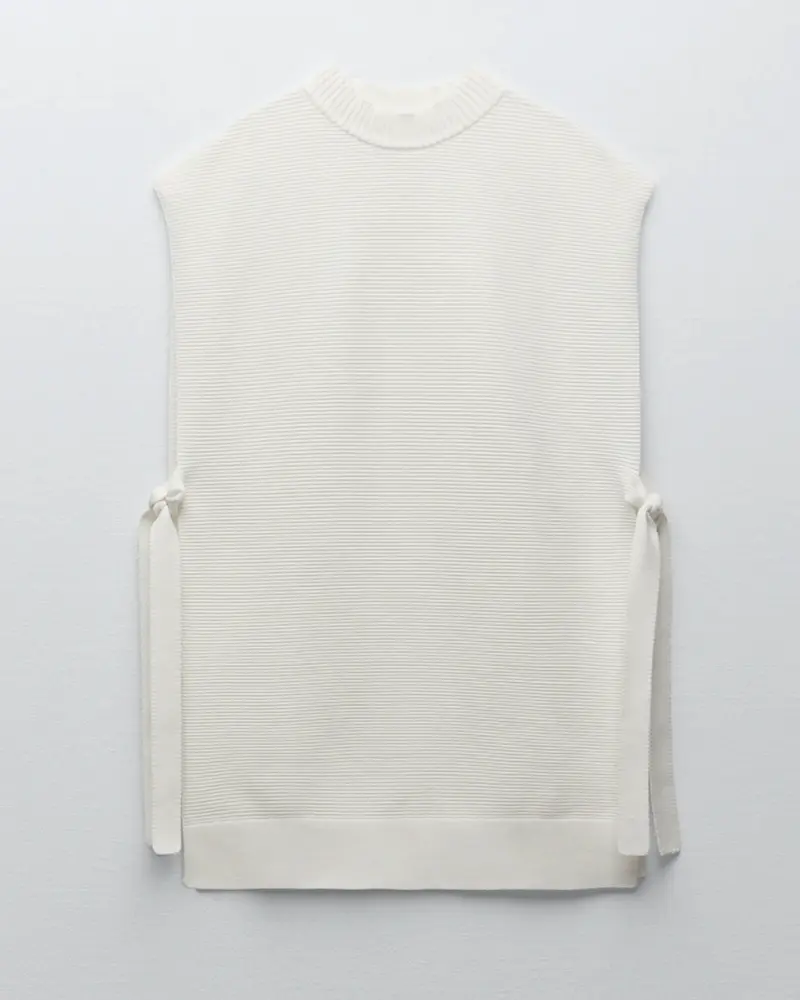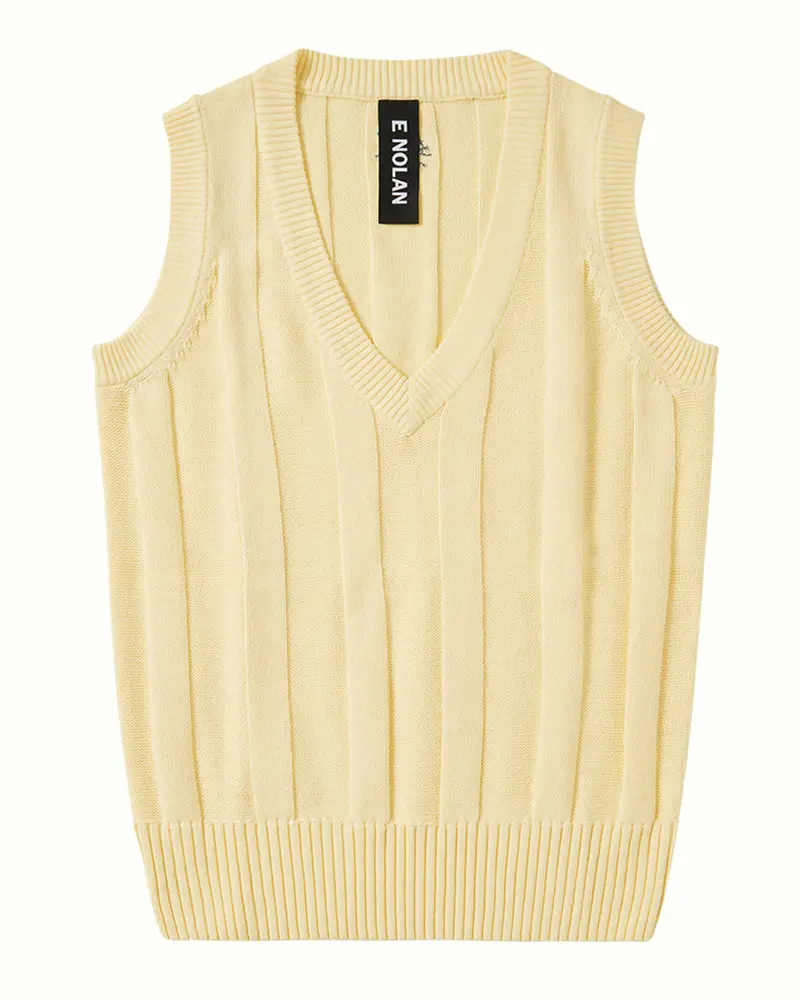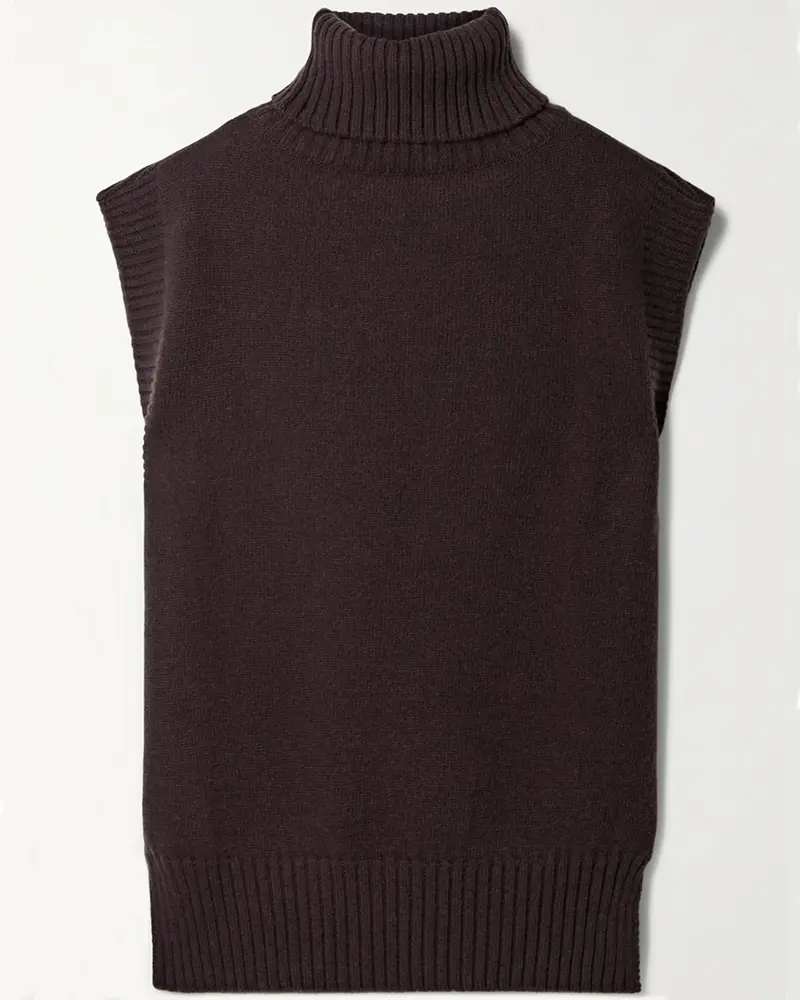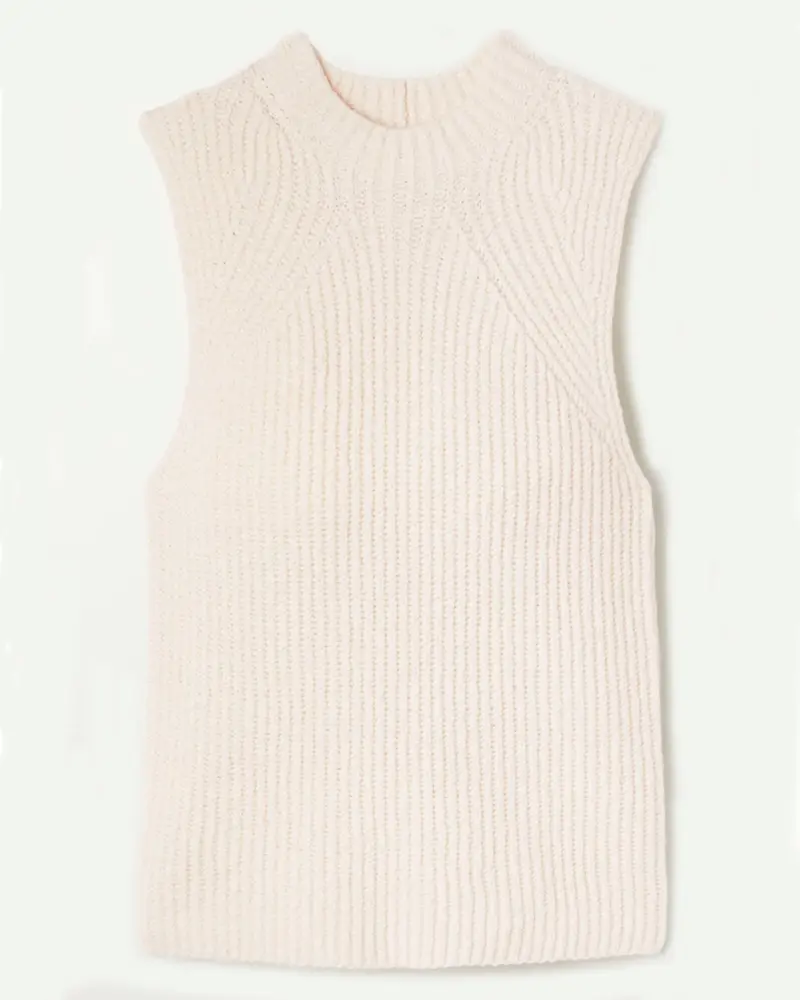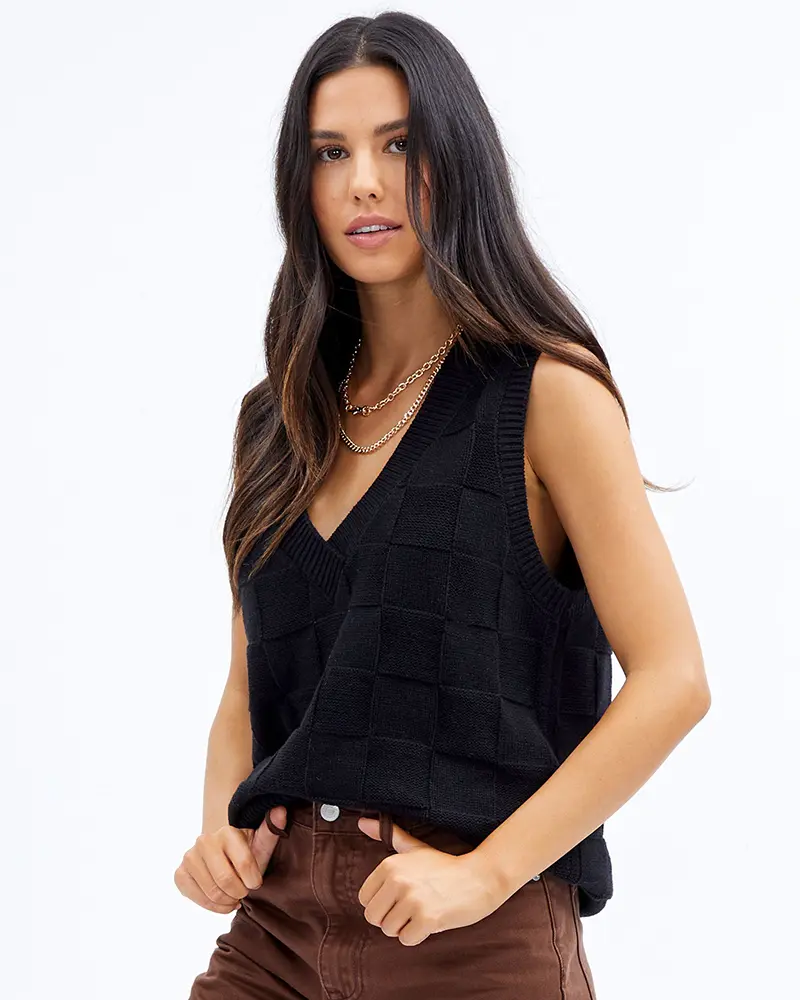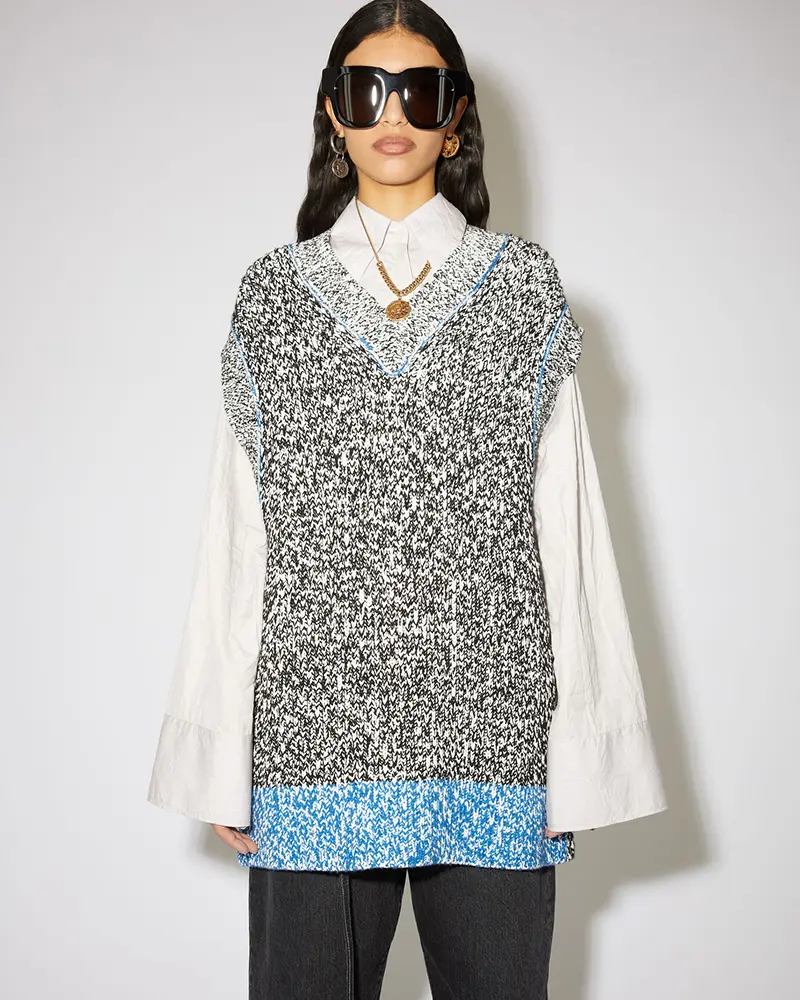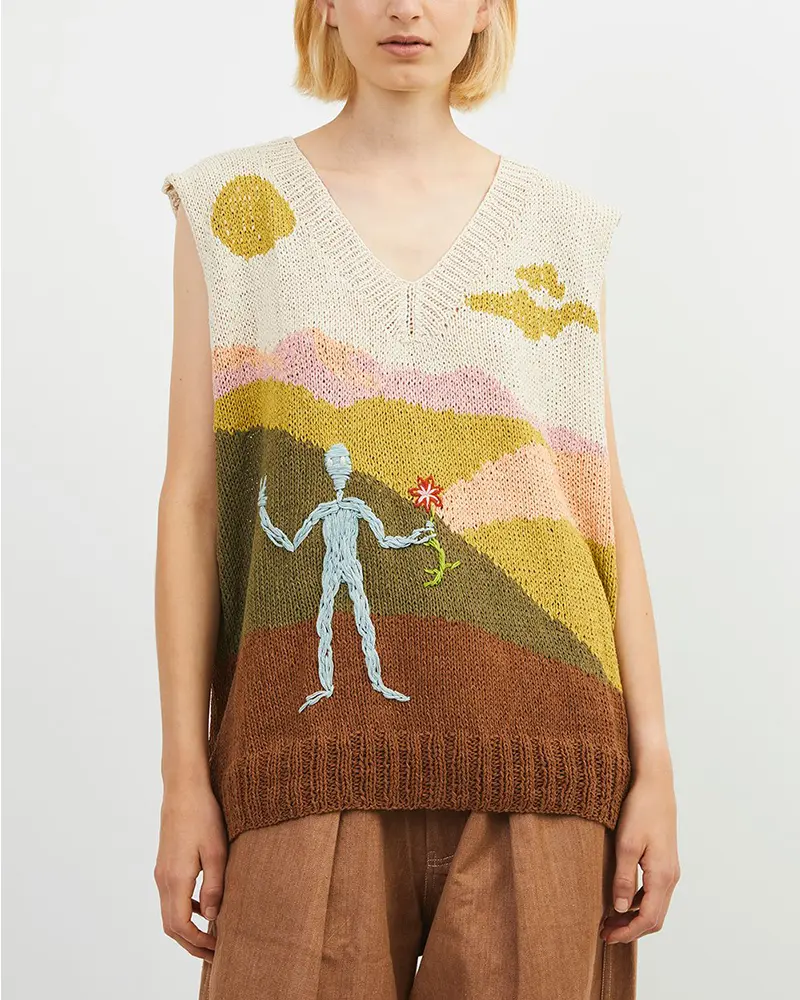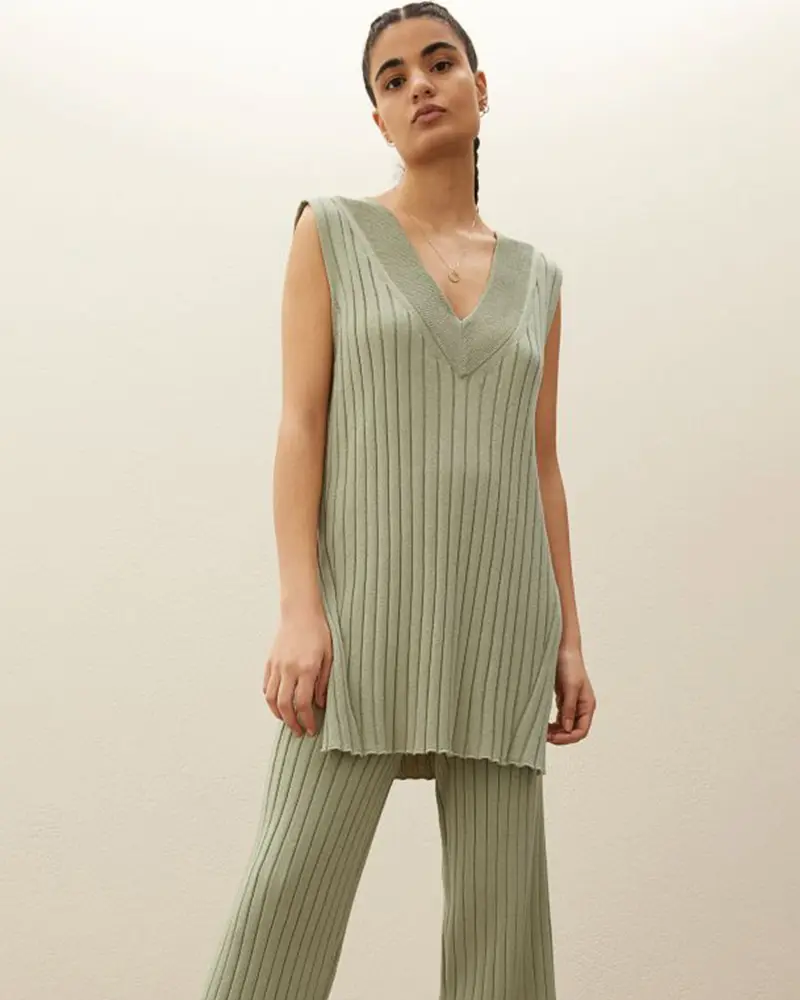 *Some prices have been converted to AUD and are subject to change