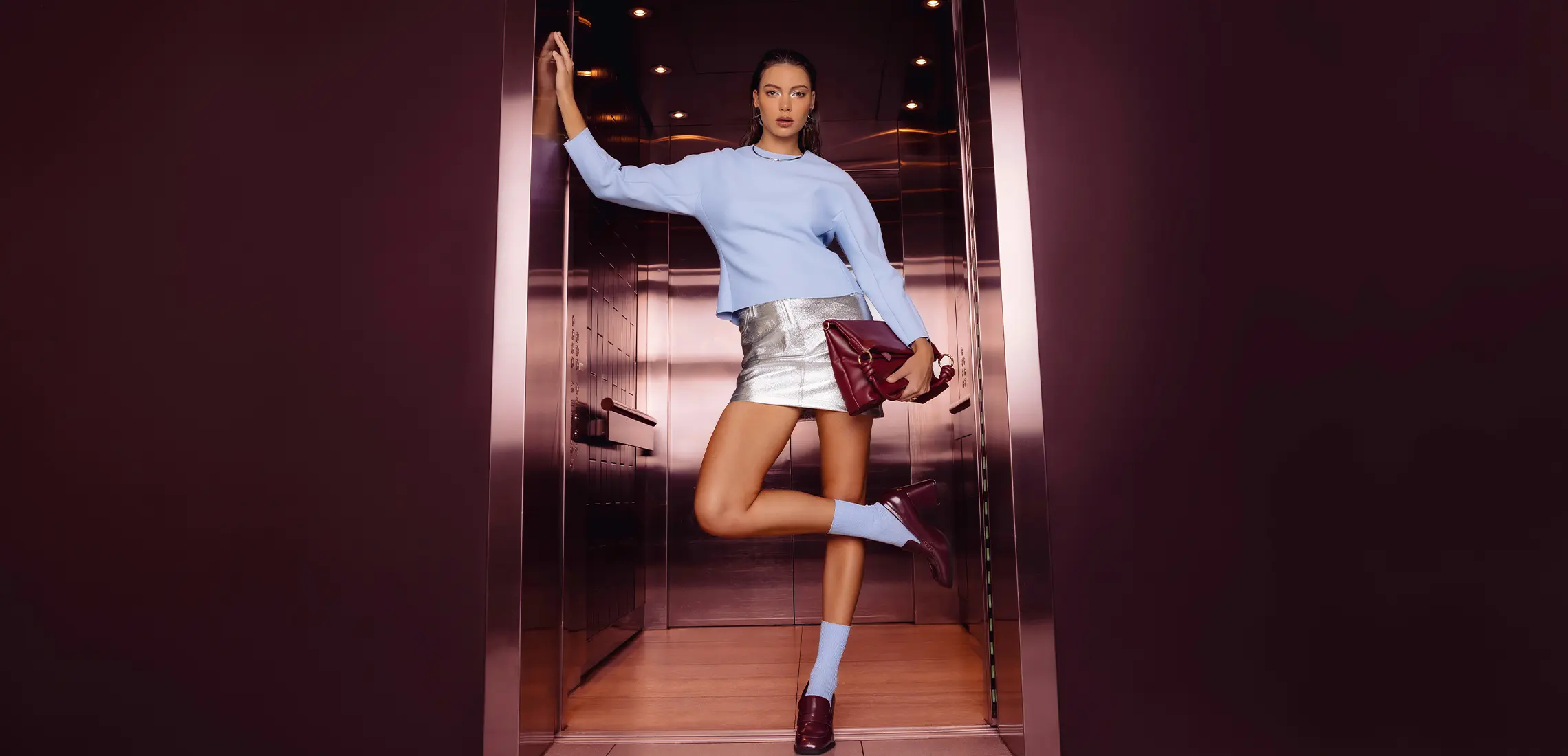 Get Ahead Of The Trends With 4 Ways To Elevate Your Look
Embrace the unexpected
By Penelope Pelecas | 2nd August 2023

As winter ever so slowly draws to a close, chances are you're running out of ways to inject new life into those layers – hey, even we admit there's only so many ways you can wear a coat! However there's no need to let that style slump leave you outfit repeating on the regular, because Wintergarden in Queen Street Mall has everything you need to give your wardrobe a much-deserved shake up. 

The shopping mecca boasts an impressive line-up of Australian and international designer brands that are both affordable and stylish. Combine a few key pieces with some nifty styling tips, and your fashion game can be reinvigorated with ease! 

Ready to hit refresh? Here's how to embrace the unexpected this season and elevate your look with Wintergarden:  
Go monochrome 
You can never go wrong with a head-to-toe monochrome look – it's chic, sophisticated, and eye-catching. Now, every busy city gal needs a tailored suit in their wardrobe, and Cue have just dropped an incredible lilac range with the most stunning suit. We'd recommend pairing it with lilac heels for a head-to-toe monochrome look, or a pair of silver slingbacks for a more urban, edgy look. And while this may not be for everyone, if you want a look that's street-style worthy (and you're feeling extra daring), why not have a little fun and give the 'wear your blazer backwards' trend a go!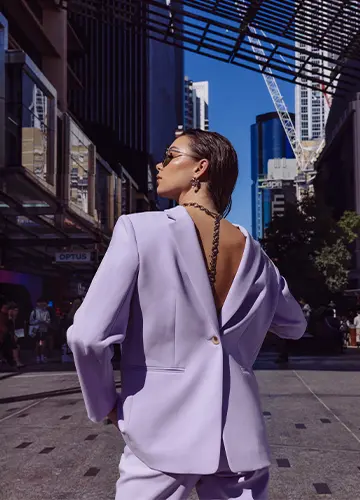 Two skirts are better than one
The dress-over-pants trend has been everywhere this year, but have you ever considered layering two skirts together? It's the latest craze sweeping the fashion world and it's surprisingly easy to pull off. The trick to layering skirts is to pair them in differing lengths and textures. For example, here we've paired a COS pleated skirt with a more structured wrap skirt from Zara. The results? Mind-blowing! Who's ready to give it a try?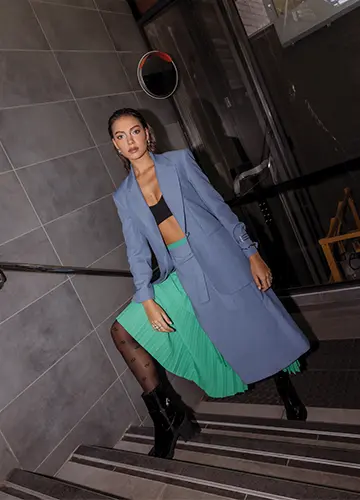 Mix and match 
Mixing and matching textures, prints, and colours is an effortless way to spice up your look – not to mention, it's definitely one of the easiest fashion trends to incorporate into your pre-existing wardrobe. Some combos we love are silk and denim, suede and faux leather, and knitwear and metallic. Need some inspiration? See how we styled this DISSH denim vest with a fringed black midi skirt from Zara and glittery knee-high boots – all available at Wintergarden, of course. Not your vibe? We're also crushing on Veronika Maine's Citrine Wave set, which we paired with a cropped, boxy white button-up shirt. You'll be mixing and matching like a street style pro in no time!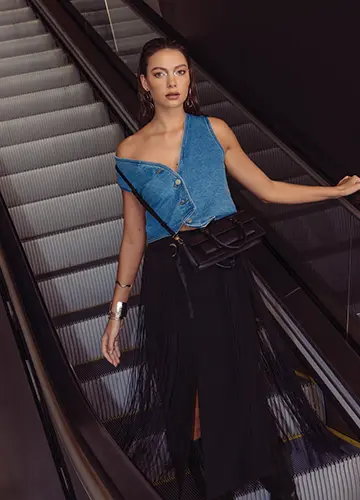 Splash the town metallic 
Metallics are having a huge comeback this year, specifically metallic silver. Not only is silver jewellery on the rise, but we're also seeing it in our clothing and accessories – there's something so fun and edgy about adding a little metal to your ensemble. Just remember, the trick to pulling off this trend is to not overdo it. When incorporating bolder metallic items like shoes, a bag, or clothing, opt for more minimal jewellery pieces. We're also seeing this trend in the beauty world, so don't forget to stop past Mecca Maxima for some added flair to your beauty regime.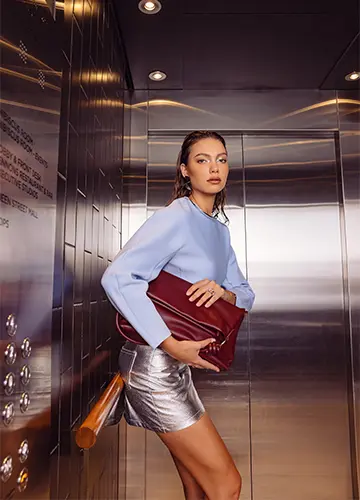 Explore more trendy tips and must-have pieces at Wintergarden here.