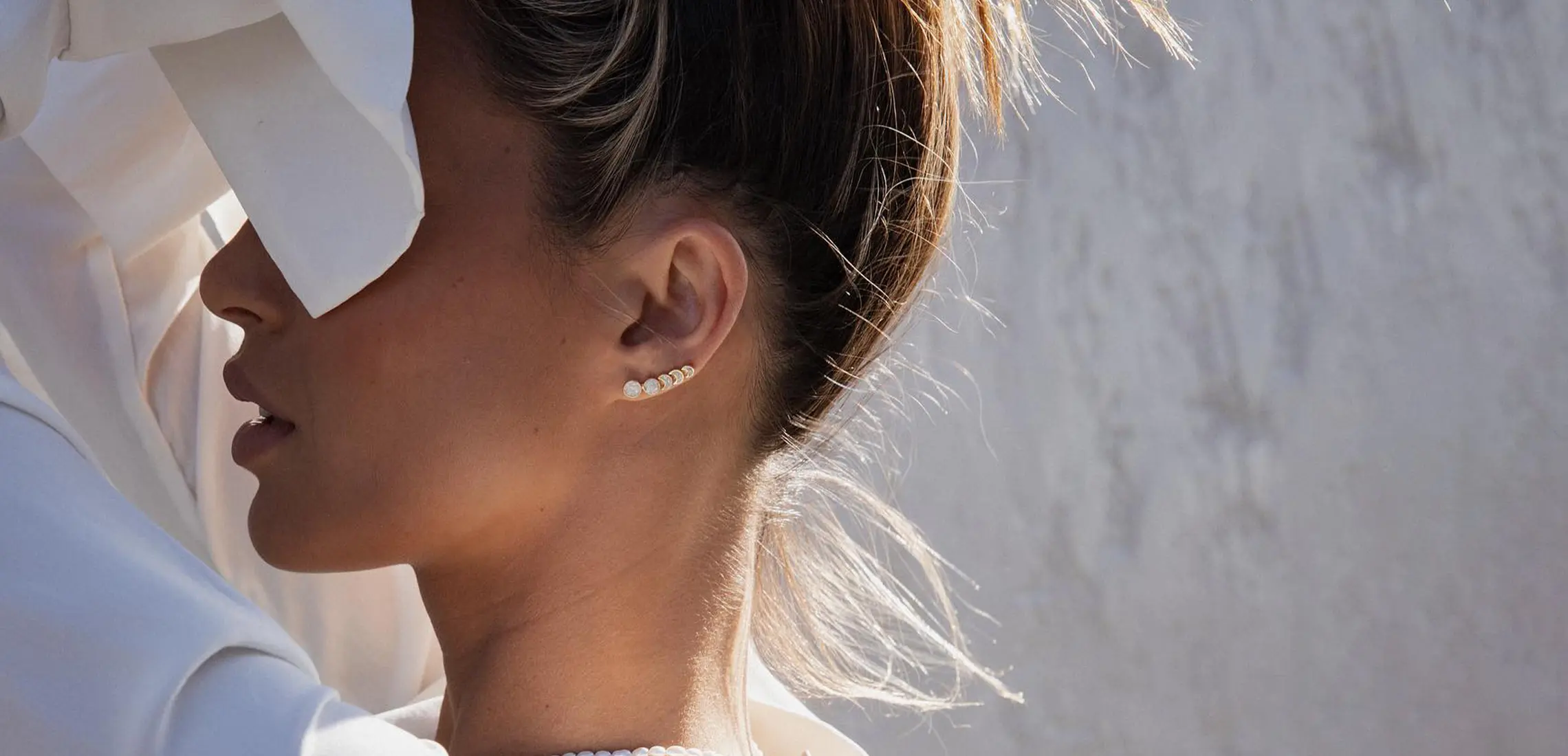 No Piercings? No Worries, Here's How To Create The Illusion Of Stacked Earrings 
No pain all gain
By Jess Fuller | 20th October 2023

Jewellery is one of the easiest ways to dress up a look, but sometimes getting multiple piercings can be daunting! Luckily, modern day innovation is here to save the day with a stylish trend known as ear climbers from Bonito Jewelry, giving you that effortlessly cool vibe of multiple piercings without any of the pain or permanent commitment.

So, what exactly are ear climbers? They're single stud earrings that elegantly climb up your ear, creating the illusion of a stacked earring set without the need for multiple studs.

Whilst we've seen big and bold statement jewellery having its moment, there's just something special about dainty pieces that can add a pop of fun to your outfit without sacrificing elegance and comfort. And as we settle into spring, we're all about embracing the light and carefree vibes.

Bonito Jewelry boasts an array of unique ear climbers that are sure to suit your vibe, whether you're into keeping it minimal or prefer the creative and colourful look. Designed in Sydney and made with natural precious and semi-precious gemstones, it's not just us who've fallen for their designs – celebs like Jessica Alba and Jasmine Tookes have flaunted their pieces too.

Interested in stacking it on? We've put together a curated list of our favourite ear climbers that would be a fabulous addition to your jewellery collection:

Explore the Bonito Jewelry range here.