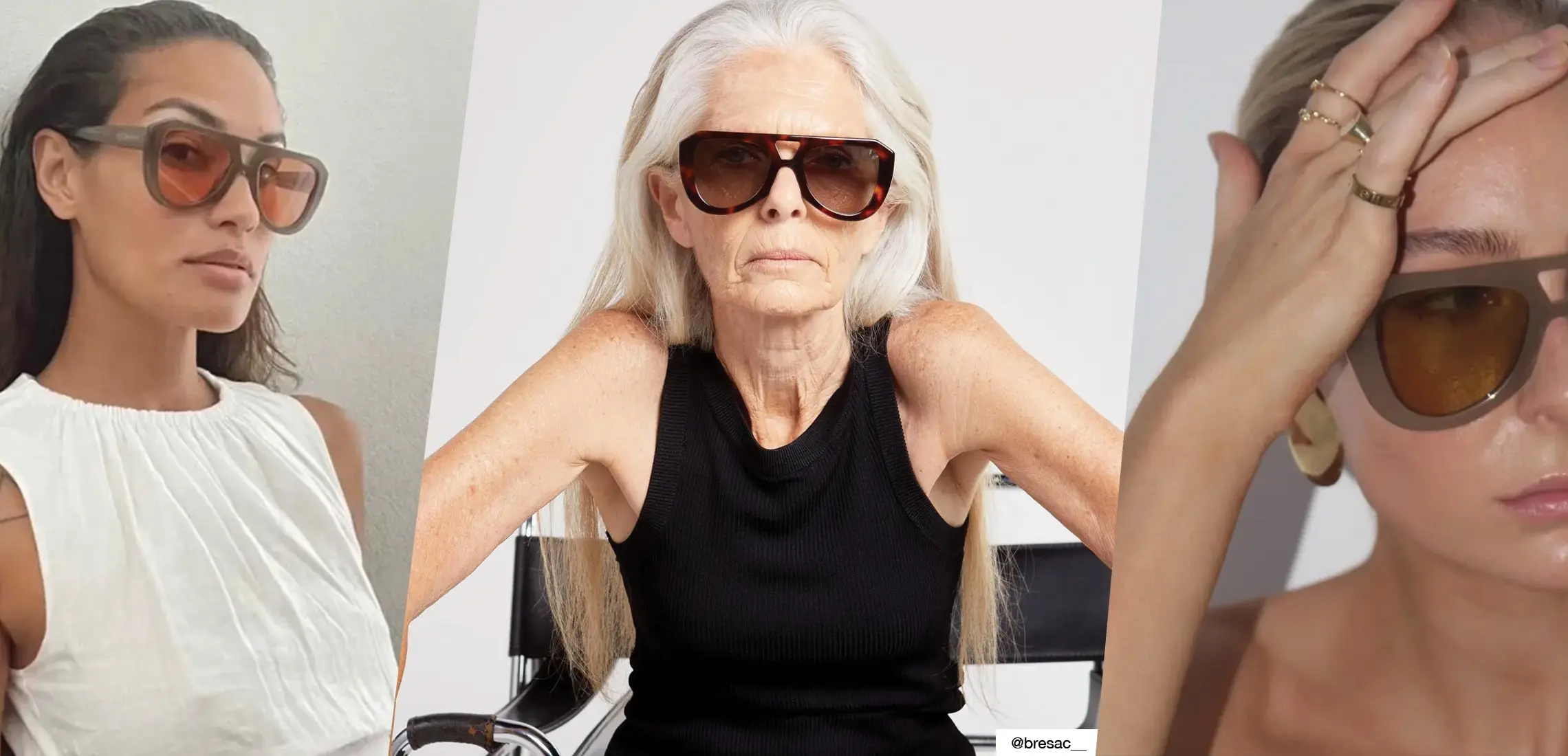 Behind The Lens: Five Minutes With The Master Behind BRÉSAC Shades
Made in the shade
By Courtney Frank | 9th May 2022

Few brands can harness a contemporary and curated aesthetic with as much ease as Dominique Ribot-de-Bresac has achieved with the luxury sunglasses label, BRÉSAC. From Copenhagen and Paris to our very own James Street, this local label is one to keep on your radar as it skyrockets towards Aussie cult status.
​​Hi Dominique! Tell us a little bit about yourself – have you always been in the fashion world?
I began my journey with fashion as a teenager working in fashion retail on the weekends and during school holidays. I then proceeded to study Fashion Design whilst completing grades 11 and 12 and continued to study it for several years following high school. Throughout my early twenties, I worked and interned in numerous fields within the fashion industry both in Australia and Europe in the areas of styling, design production, creative direction, publishing, and marketing with some notable companies such as British VOGUE, ELLERY and RUSSH Magazine. These experiences very much broadened my scope of the fashion industry and prepared me for what would one day be the launch of BRÉSAC.
In December 2021 you launched BRÉSAC and made your foray into fashion accessories – why luxury sunglasses?
I always felt that there was a gap in the market for high quality, luxury sunglasses and the experience that accompanies buying a luxury product at an accessible price point. I believe sunglasses are the perfect accessory to complete any look. You can make an instant statement and immediately elevate any outfit.
The BRÉSAC aesthetic is inherently masculine and contemporary. What do you think inspires this vision?
I have always been attracted to a masculine aesthetic, and this style always makes me feel most confident. When designing our pieces, I take inspiration from vintage eyewear and incorporate a modern edge. BRÉSAC frames are contemporary, versatile, and designed so customers can own several different colourways of the same frame, with each providing a slightly different aesthetic that will match different outfits.
You are a Brisbane local sourcing quality European materials – in a time when overseas travel hasn't been that accessible, what has that process looked like?
It has been an interesting and testing time for any company sourcing materials and manufacturing products offshore. Launching an entirely new business during this time has certainly been challenging, but it has also taught us many valuable lessons. What was expected to take six months, turned into an 18-month launch, so it was essential that we remained open-minded and flexible.
It's 2022 and everyone is wearing low-rise jeans and crochet. As a designer, how do you stay true to your aesthetic and not be influenced by sweeping trends?
Most of my personal wardrobe is comprised of timeless, modern tailored pieces. Purchasing great quality pieces made from high-quality materials that you know will last for years to come is incredibly important. I find the best way to ensure you are staying on trend seasonally is through accessories. While BRÉSAC is very design-conscious, we also want our pieces to be timeless and transcend seasonal trends. We want customers to cherish our pieces for years, not months, so they can truly get their money's worth out of our products. For that reason, there are a few key shapes we will always work with at BRÉSAC and put a unique spin on from season to season.
BRÉSAC is still very much in its infancy – so, what's the plan for the next 12 months?
Our goal is to continue to evolve our designs and grow our BRÉSAC customer base. We are so fortunate to have incredibly loyal customers who have supported us since our launch. So far, we have been well received internationally and our frames have been worn at Copenhagen and Paris Fashion Weeks, however, we hope in time to further expand our reach across the globe.
For more shady love, check out 12 local Aussie sunglass brands you need to know here.