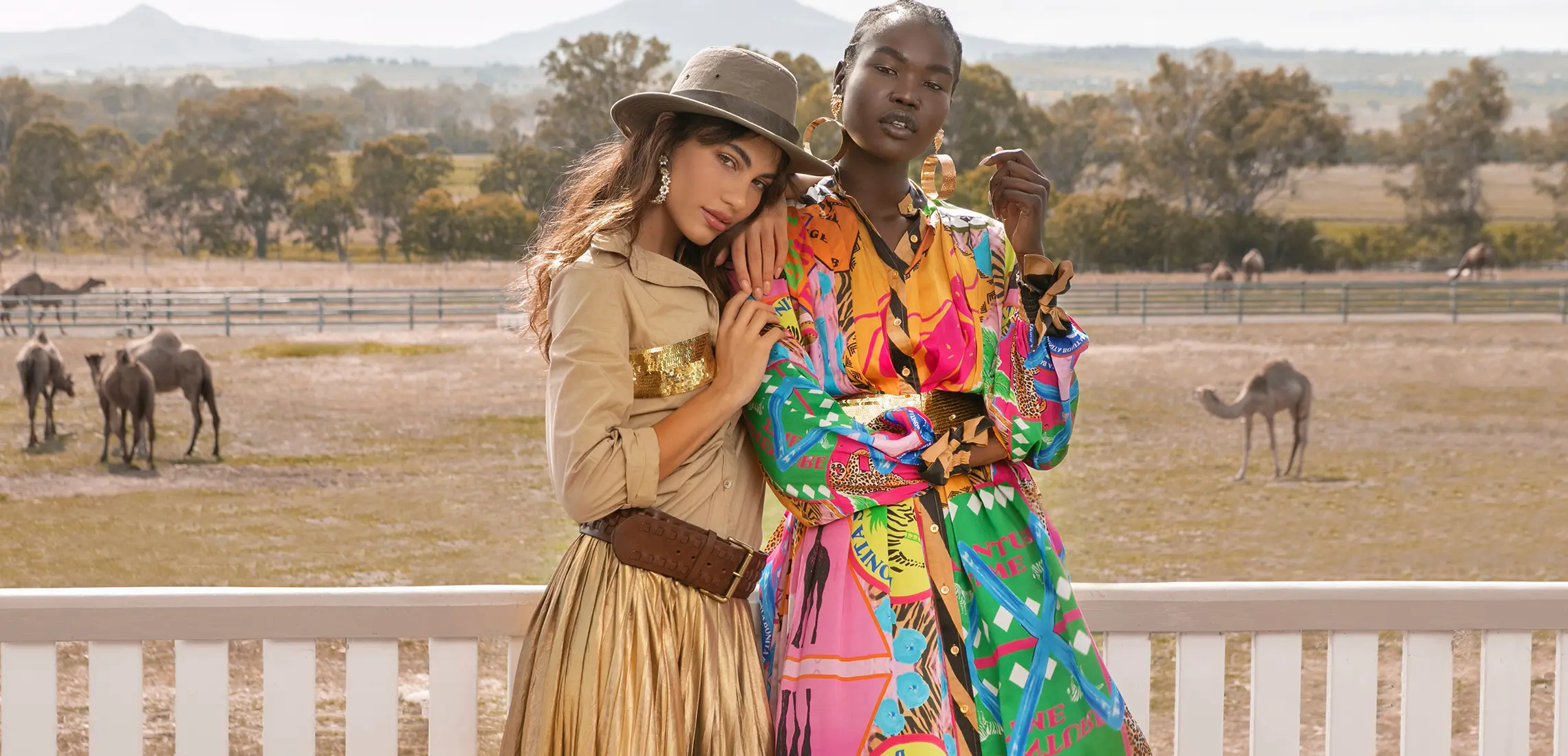 From Local to Global: How To Launch Your Own Label!
Business is booming!
By Astrid Taemets | 15th April 2021

Just a quick note: This post is sponsored. To prevent a paywall or annoying pop-up ads, we sometimes need to publish sponsored content but we only promote brands that we think are doing great things and our readers will love!

Bright, bold and utterly beautiful. A number of words can be used to describe the Bonita Collective, but our favourite? Brisbane-based.

Founded on our home soil, Kristian Williams and Stephanie Rooke kickstarted the Bonita Collective in 2015, entering the fashion biz in a flurry of colour, sparkle and joy. Their signature style is not only an unmistakable Brissy fave, but the result of a business journey full of ups, downs and everything in between.

Once a local start-up, Bonita is now a multi-faceted brand, spanning into womenswear, menswear, childrenswear and home, dazzling globally. Newbies to the Brisbane Business Hub (The Hub), an initiative by the Brisbane Economic Development Agency and the Brisbane City Council, they've continued to flourish, harnessing networking and marketing tools, and are excited to become a big-sister figure to a number of other start-up businesses.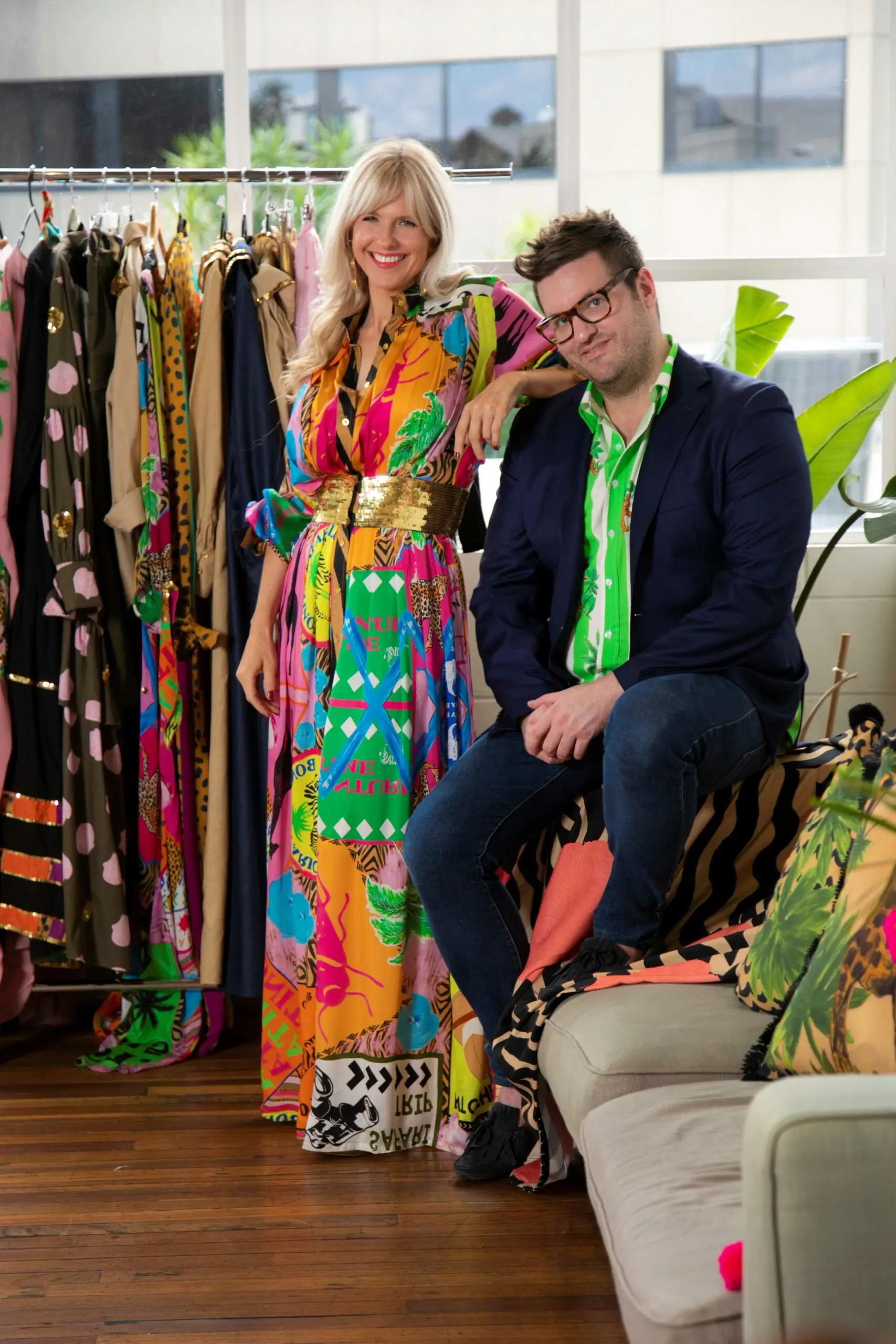 Take us back to the beginning, how did it all start?
Kristian's background in art and fashion retail was the catalyst for starting the business; he began by converting his hand painted prints onto silk kaftans and selling them locally. Around this time, Stephanie owned a store in Paddington called Happiness Place, and they became one of Bonita's first stockists. After 18 months of working in this capacity and becoming firm friends, Kristian and Stephanie decided to harness their creative alignment and join forces in driving the Bonita brand forward. Stephanie sold Happiness Place, became partners with Kristian in 2018, and it's been a wild ride of sequins, laughter, hard work, tears, colour and fun ever since!
Talk us through your creative process…
One thing we love is that people tend to know that someone is wearing a Bonita without even asking – that is music to our ears! The key to this would be our creative process, which quite literally starts with a paintbrush; our prints are generally painted by hand (giving them a real artistic quality), which come to life even further when lifted with sequins, beading and trims.
How do you see a resource like The Hub helping and supporting the community?
The Bonita team are new to the Brisbane Business Hub community, however, we know the power networking and online tools have when supporting local businesses. It's incredible to see the assets that have become available since Kristian started our business six years ago, and we are so excited for the next generation of entrepreneurs and business owners to reap the rewards of The Hub's offering. Their range of events featuring iconic Brisbane business owners this year is really exciting, and a great opportunity to network with other locals in the community.
Tell us how The Hub's network and community has helped you…
We're currently utilising the online blogs and tools available. The Hub provides incredible information around all facets of business including sales, finance, marketing and advertising. Running your own business is a constant challenge, and although Kristian and I are lucky to carry the load together, it's great to get some fresh thinking and insight from others in a similar boat. I wish I'd had an understanding of this collective power when I was younger, as I wonder how much more I would have developed along the way!
What sort of challenges have you faced as a business and how did you overcome them?
We started 2020 brimming with excitement after being asked to show in the prestigious Miami Swim Week (and therefore commence our entry into the US market), but those plans came screeching to a halt pretty quickly as the reality of COVID-19 set in. Our biggest hit occurred in the wholesale space, where stockists were madly (and understandably) cancelling their orders, which was stressful as we'd already paid for and produced the stock, and suddenly had a huge glut to deal with. Whilst this seemed devastating at the time, it actually forced us to completely rethink our business model and make some huge changes to the way we were operating. We also poured more energy into building our online retail experience, working on creative collaborations with other businesses we greatly admire, such as Jumbled, and creating and launching our first ever Home and Menswear collection. In an unexpected way, 2020 turned out to be our best year yet!
What advice would you give people looking to kick-start their own business?
Don't give up! If a business idea inspires you, and you're passionate about what you do, then perseverance is key. A successful business isn't born overnight. My other piece of advice is to be kind. Most people assume to run a business, you need to be cutthroat and hyper-competitive, but in my experience, it's the opposite. The more you give, the more you get back! If you truly don't have anyone in your current network, don't be afraid to reach out to networking groups and free resources like the Brisbane Business Hub to connect with others on the same journey as you.