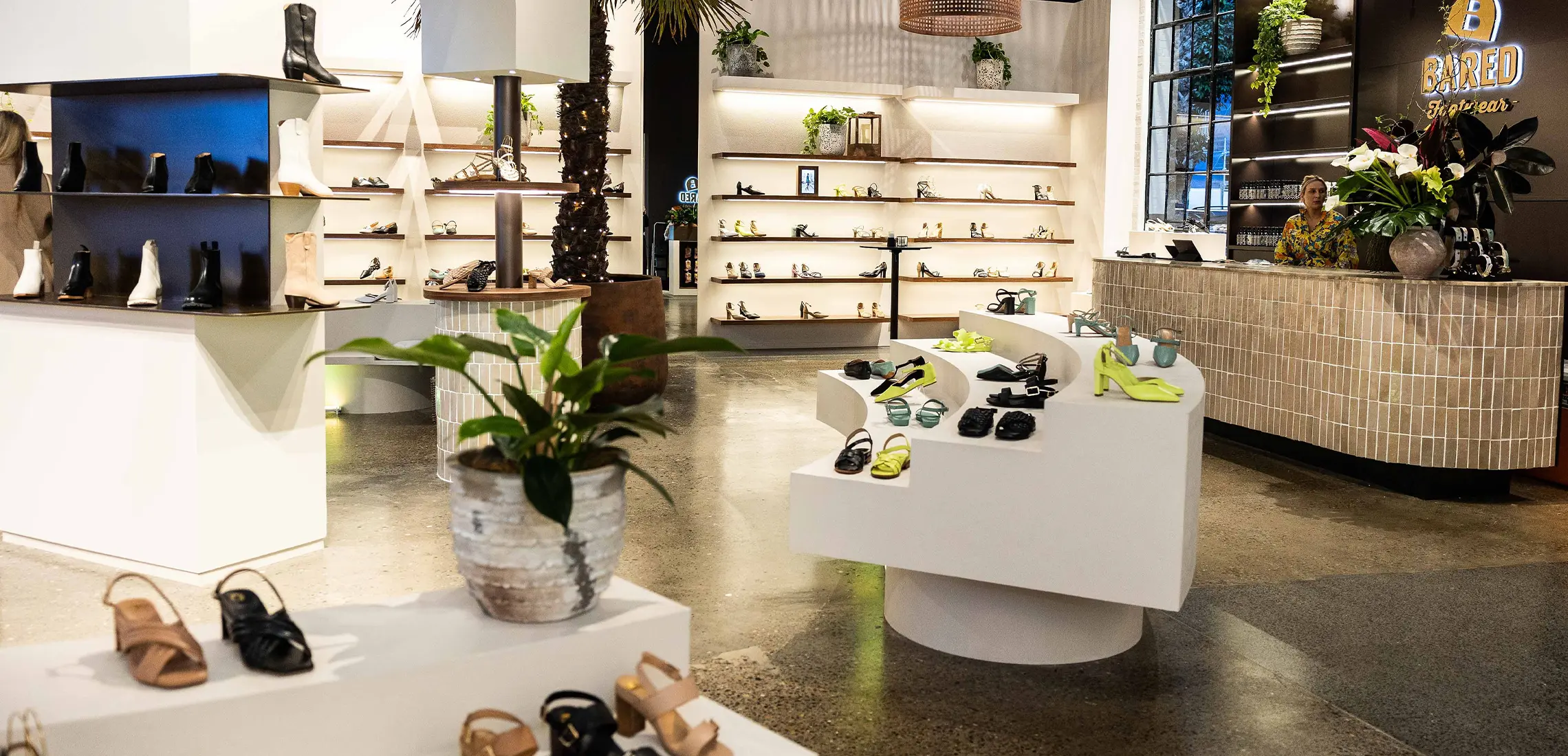 Step It Up At James St's New Mindfully Crafted Shoe Boutique
More than a good fit
By Dinushka Gunasekara | 11th October 2022

Equal parts lush oasis as it is a shoe paradise, James Street's latest boutique has certainly started on the right foot! The mindfully crafted Australian shoe label, Bared Footwear, has opened its first Brisbane retail store, bringing its extensive mens and womens range to Fortitude Valley. Amassing a cult-like following over the past 14 years, the brand's fifth location is a true reflection of the brand in chic arches, timber panelling, polished concrete flooring, and impressive greenery throughout. 

Bared Footwear is all about improving your footprint in every way possible by opting for sustainable alternatives in the materials they use and joining the war on waste through recyclable or reusable packaging. That's right, even Mother Earth would like a pair of these! 

View this post on Instagram

Forget heading home because your heels hurt; every pair in the Bared range is fitted with a unique biomechanical footbed and hidden support features. Plus, the unparalleled customer service is reason alone to visit the boutique, complete with in-store fitting experts who'll ensure you walk out with the right fit. 

Bared Footwear is now open at 7 Wandoo Street, Fortitude Valley. Before you head in-store, peek at the range here.