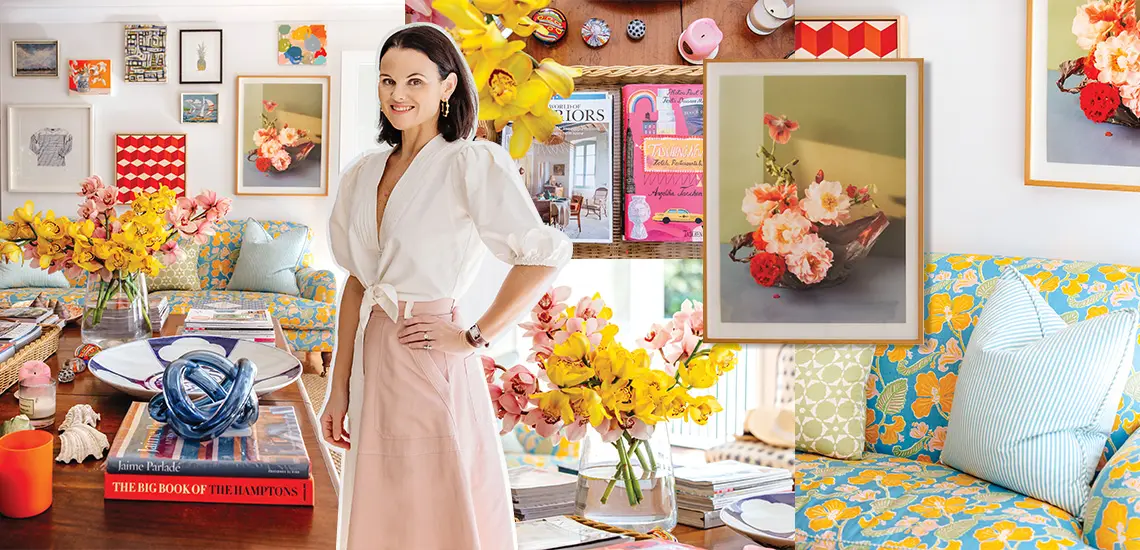 Have A Peek Inside Designer Anna Spiro's Favourite Room
"Hello, I live here." – Carrie Bradshaw.
By Guest Styler | 1st July 2019

We visited Brisbane Interior Designer, Anna Spiro, at her beautiful beach house at Point Lookout on Stradbroke Island where she spends her weekends to escape the city. Exploding with colour and quirky textiles, her bright living room is where she enjoys relaxing the most inside her island abode. Some of Anna's commercial projects include Mr Percivals, ARC Dining, Halcyon House and The Oxlade Apartment by The Seymour Group.
What do you love so much about Straddie?
I have been going to Straddie with my family since I was a little girl. It actually feels more like home to me than any other place. I love the simplicity of life there and the raw, natural beauty of the landscape. I do a lot of walking on the beach and swimming in the beautiful crystal-clear ocean year-round. It's my absolute favourite place to be.
Why is this room your favourite room in your house?
It's the central hub of our little beach cottage and when I am there with my boys we all lounge around on the sofas together chatting etc. It's a bright and happy room and it's very comfortable, laid-back and relaxing.
What inspiration went into the styling in this room?
I wanted the room to feel relaxed and colourful, layered, interesting and fun. It was really just a collection of a lot of pieces I already had. The sofa, which is covered in one of my own Anna Spiro Textiles fabrics, is one of my favourite things in the room and it is the piece that joins the dots with all the crazy colours in the art, cushions, upholstery, etc.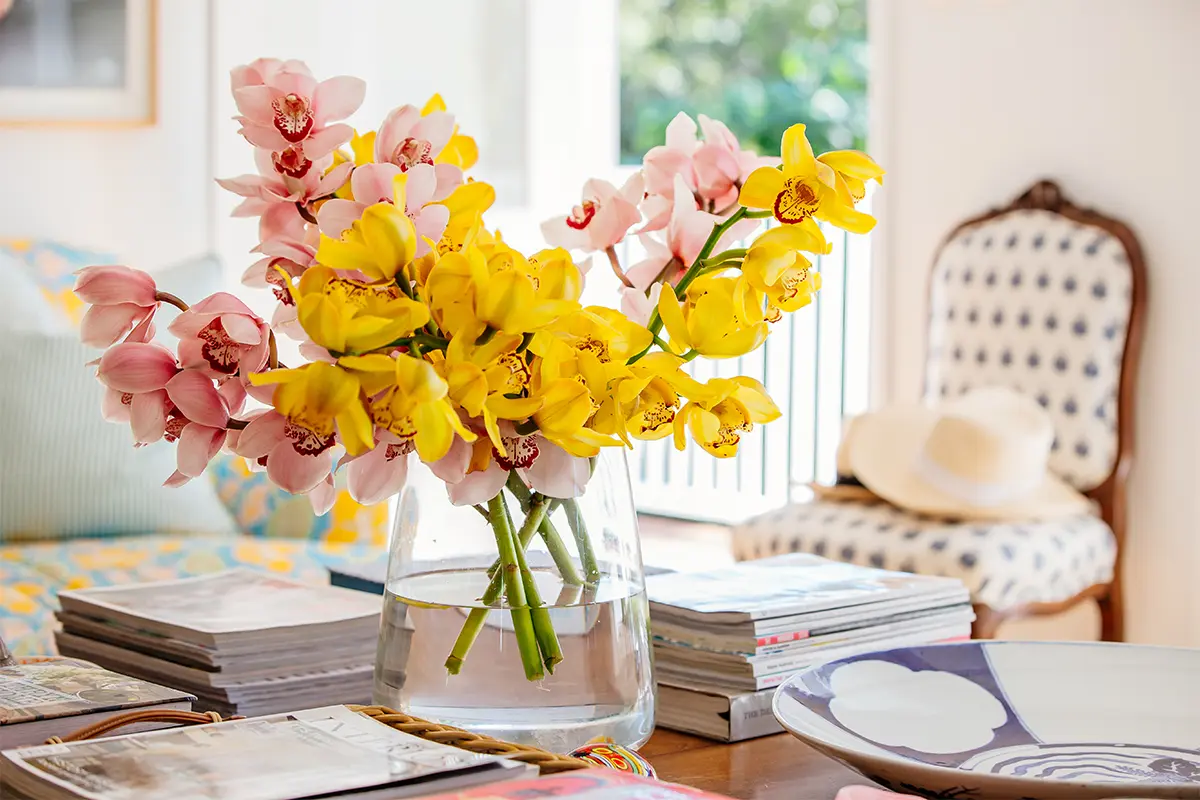 What are your plans for the house renovation?
I plan to extend the house by building it in underneath to include another bedroom, bathroom, lounge room and laundry. I will also renovate the bathroom upstairs as well as a few other cosmetic changes.
What are some special pieces in the room that you love?
I really love the Anna Spiro Textiles Oahu upholstered sofa, the Miranda Skoczek painting behind the old French drapers table is a favourite.  I also love the Japanese large blue and white bowl on my coffee table. I found it in Melbourne when I was sourcing interesting furniture for a project and carried it home in my hand luggage on the plane.

How do you think your style reflects your personality?
I think I am a bit crazy so maybe my bright and colourful, mismatched style reflects that!
What's your favourite memory?
Christmas morning is always a favourite in this room. I always have a bush Christmas tree and it's so wonderful to be here with my boys and my family on Christmas morning.
Liked this? You'll love these! 1. We Sat Down With One Of The Youngest Hotel Managers in Australia 2. We've Searched High and Low To Find Brisbane's Best Florists: 2019 Edit 3. Watch List: The 5 Homegrown Movers And Shakers To Keep An Eye On