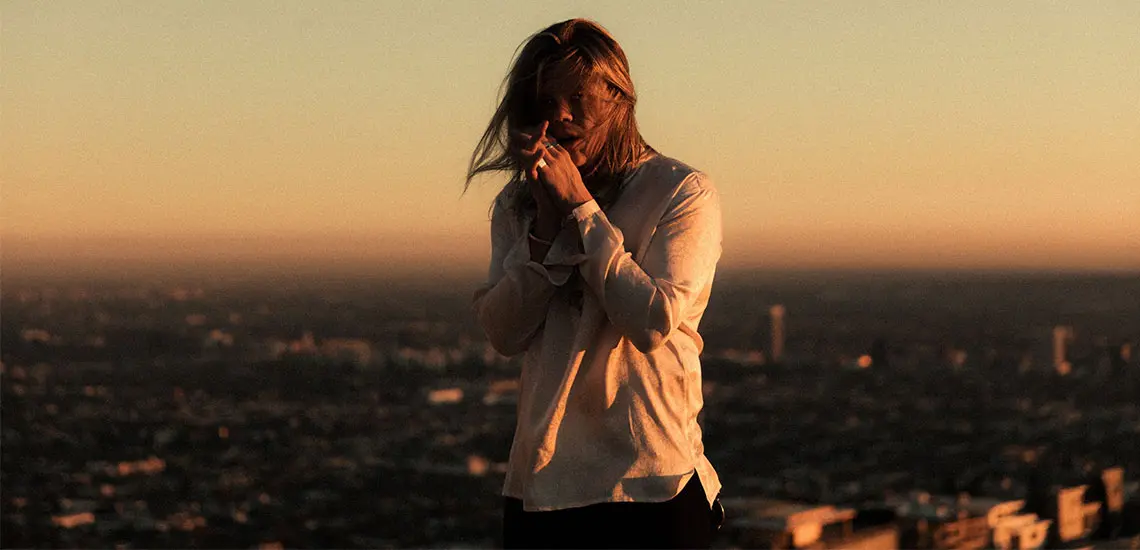 We Sat Down With Conrad Sewell
His story so far
By Dinushka Gunasekara | 28th January 2020

It's a big world out there and Brisbane boy, Conrad Sewell, is taking it on.

Embarking on an Australian regional tour, all the profits from his merchandise will be donated to Red Cross Australia and the Australia Zoo Wildlife Hospital in light of the bushfires. From growing up in a musical family, headlining Coachella and moving to L.A., Conrad's life has been jampacked – so much so he put it into a song. We sat down with the perfect pitch to breakdown the lyrics of his latest single, 'Big World', from his debut album, Life.
"I broke my collar headfirst."
When I was born, I was quite chubby. So, when my mum was giving birth to me, I broke my collarbone when I arrived into the world.
"Always singing in the kitchen."
My favourite thing to cook is lasagna because it was always a favourite growing up and my mum taught me how to make it.
"Dolphin noises, I was different."
Mum would be in the kitchen and I'd duck behind the kitchen bench and start making dolphin noises. I'd pop up and say, "Mum, did you just hear that? I swear I just heard a dolphin." She would look at me like I was completely nuts and then I'd repeat.
"Middle child syndrome, I ain't kidding."
My sister is super RnB – she's very sassy and cool. My brother is jazz. He's always wearing a three-piece suit and is very suave. I'm rock and roll.
"Will Smith was getting jiggy."
I loved Will Smith in The Pursuit of Happyness; I think that's an incredible movie. But Fresh Prince is the classic Will.
"And all the teachers didn't like my long hair."
My hair tip is to make sure you have plenty of conditioner. A good leave in conditioner is great for men with long hair.
"I guess the stage is where I do belong."
My favourite on-stage memory is Coachella. It was my 30th birthday, all my boys from Australia had flown out, and Kygo and I were headlining. We'd had Ariana Grande, Jamie Foxx and Ryan Tedder come out on stage, and I just remember standing on this big crane in the air, looking out and thinking, 'What is life right now?'
"Think I wrote about a million songs."
The first two songs I remember writing were on the same day. One was called 'Girl' and it was about falling in love with a different girl in every city of the world, which seems like a massive play when I think about it now. The other was called 'Party' and it was about pulling up to a party with your boys, as you do when you're ten years old.
"I leave a legacy that people know."
The music is a legacy because people can listen to it for hundreds of years to come. But I also want to leave a legacy with my family and with kids of my own – a couple of little Conrads running around.
QUICK JAM:
It's a perfect Brisbane day – where are you?
Kicking a ball down at New Farm Park, getting some Blue Smoke wings and hitting the Normanby for old time's sake.
Favourite song to perform?
'Healing Hands' – when everyone sings it, it feels like a big warm hug from the crowd.
Dream collaboration?
Kanye West
Backstage must have?
Manuka honey, a nice red wine for guests and plenty of beer.
Brisbane or LA?
I love Brisbane and it will always be my home but L.A.