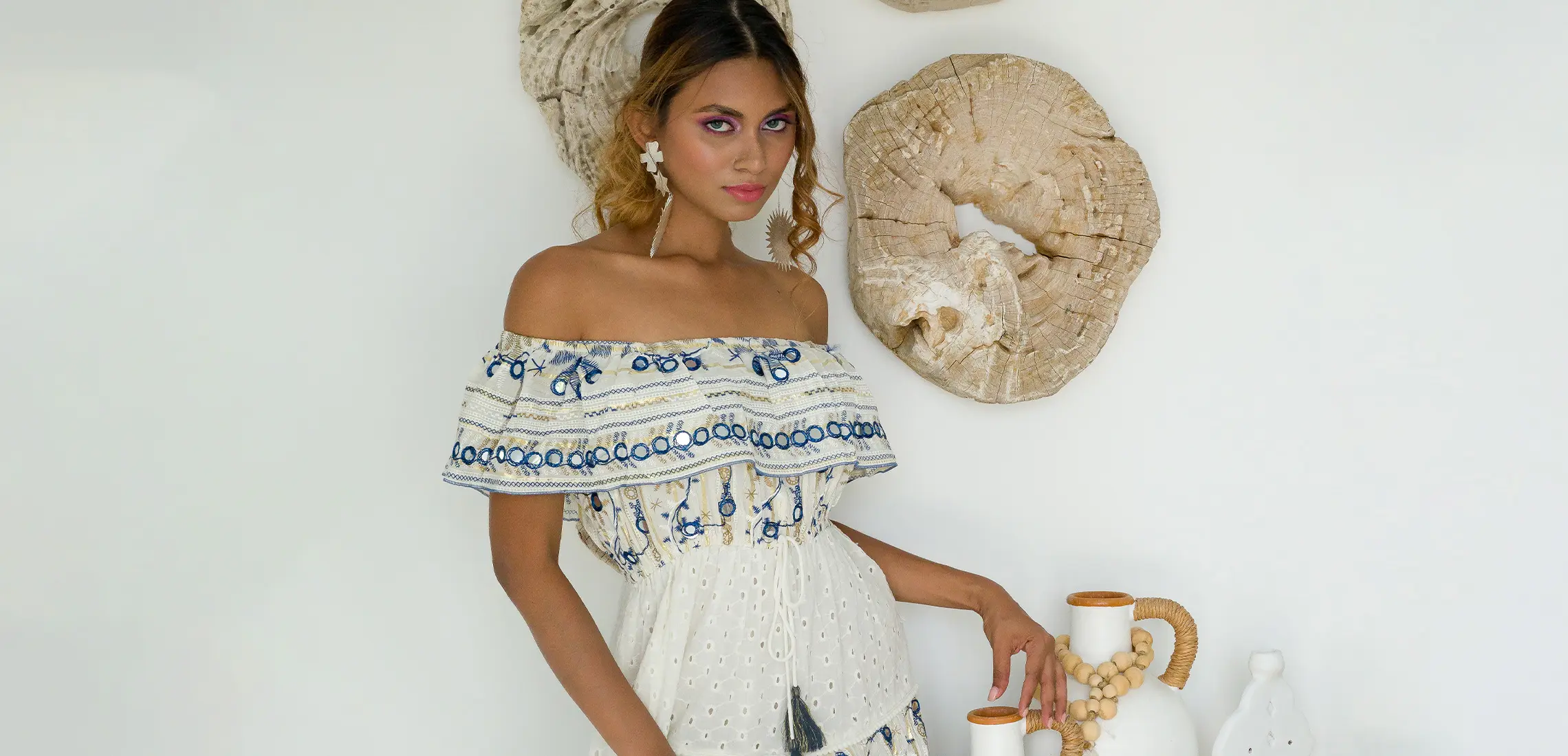 In Conversation With The Creative Mind Behind Australian Resort Wear Label, ANANNASA
Bright and bold
By Natalie McGowan | 13th October 2023

ANANNASA is more than just a fashion label, it's a lifestyle. Combining statement pieces with bold prints, the Brisbane-based brand is both a celebration of the Sunshine State's affection for colour, as well as a melting pot of inspirations that founder and designer Sher Lo has gathered throughout her travels. 

ANANNASA, meaning pineapple in Hindi, strives to empower its wearers and encourages them to embrace their individuality one tassel and pom-pom at a time. 

We had the pleasure of chatting with Sher and delving into her vibrant world…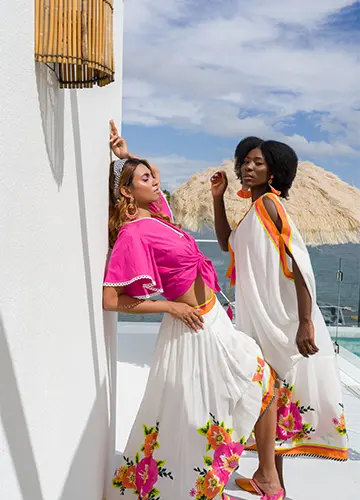 Hi, Sher! Tell us about yourself and your long-spanning career in fashion…
Hello! I'm originally from Borneo, which is a part of Malaysia, but Australia is now home. I was interested in fashion from a young age and after my graduation from the University of Melbourne in 1980, I got my first job as an assistant fashion buyer at Metro – Singapore's leading department store in the 80s. Since then, I haven't looked back. After a fulfilling career in Singapore and Hong Kong in this industry, my family and I emigrated to Brisbane. In 2014, ANANNASA was born.
How would you describe ANANNASA's aesthetic?
ANANNASA is known for its effortless and elevated resort-style looks using high-quality fabrics and signature prints. We are also passionate about slow fashion and championing the works of artisans. All in all, we hope to bring joy and something special and unique to our customers when they wear our clothes. 
How did ANANNASA start?
You could say I am an accidental designer. We emigrated from Hong Kong to Brisbane in 2003 when the kids were very young. I went from full-time work to a full-time mum overnight. Fast forward to 2013, the seeds of wanting to do something creative started to set in. I decided to take the plunge and see where this journey takes me. I remember my first design was a silk kaftan in all my favourite colours: fuchsia, turquoise, chartreuse, and tangerine. I also had a fabric necklace that I hand-crafted myself. I must have done something right as I found myself very quickly in 12 stores. Through my connections with factories in India, I was able to grow the business organically. Today, we are represented by wonderful agencies and stocked Australia-wide as well as in Singapore, Malaysia, New Zealand and India.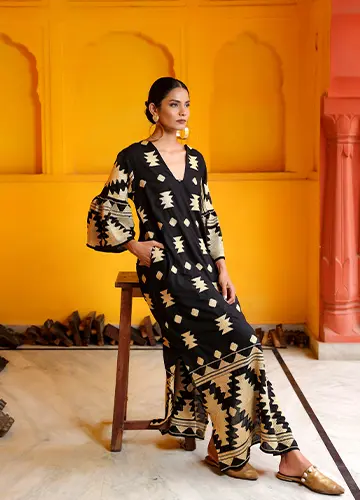 What inspires your collections? 
I am very influenced by the works of artisans and believe they need to be seen, appreciated, and be supported. Whenever we can, we will incorporate these elements in our collections. You will often see elaborate and beautiful hand beading, embroidery work, and sequins in our collections. We love the Aari embroidery work, which comes from Kashmir. We have done a series of coats using that. We have also used cross-stitch techniques on our clothes. Currently, we are working on a new collection made of 100% recycled cotton and using a technique called Kantha, as well as upcycling vintage saree fabrics. For me, it is so important to stay curious  and look for inspiration, even in unexpected places.  
In the words of Grace Coddington, "Keep your eyes open. Because whatever you see can inspire you."
You travel to India multiple times a year for work, what is that experience like?
India is like a second home to me. The vibrant culture, its rich heritage, the colours, the sights, the architecture, even the chaos is totally mesmerising.  However, when it comes to work, it can be a bit of a challenge at times as we navigate through their many public holidays, incredible festivals, and of course, their famous traffic jams. But it's all part of the process and I just can't get enough of their skilled workmanship and craftsmanship. Indian embroiderers, referred to as Karigars, are known to be among the best in the world.
From ideation to the finished product, what is your process?
The design process starts with the specific season that we are designing for. This sets the tone for the styles, the fabrics, the colours, and the print. To ensure that we stay ahead of the fashion curve, we work at least one year in advance, working with fabric mills to create our own exclusive fabrics to set us apart in the industry. After those styles have been finalised, prototypes are created, sampled, and costed to determine production feasibility.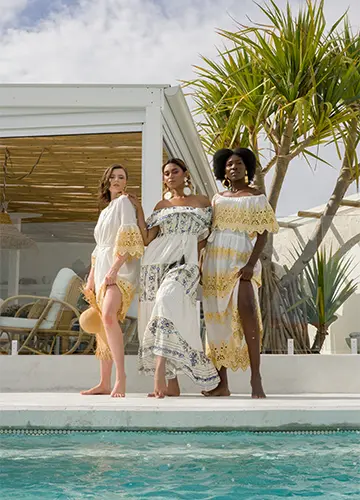 What is your proudest career achievement?
I was so thrilled to see ANANNASA up on the Times Square billboard in NYC two weeks ago. This was followed by our first participation at Milan City Fashion Week, which we collaborated on with Belle Le Chic – a Sunshine Coast label. This marked our first international show, which was very exciting.
What's next for ANANNASA?
We are getting ready to showcase in the Brisbane Designer Runway show, organised by Brisbane Fashion Month. Other than that, I'll be designing and preparing for our next collection!