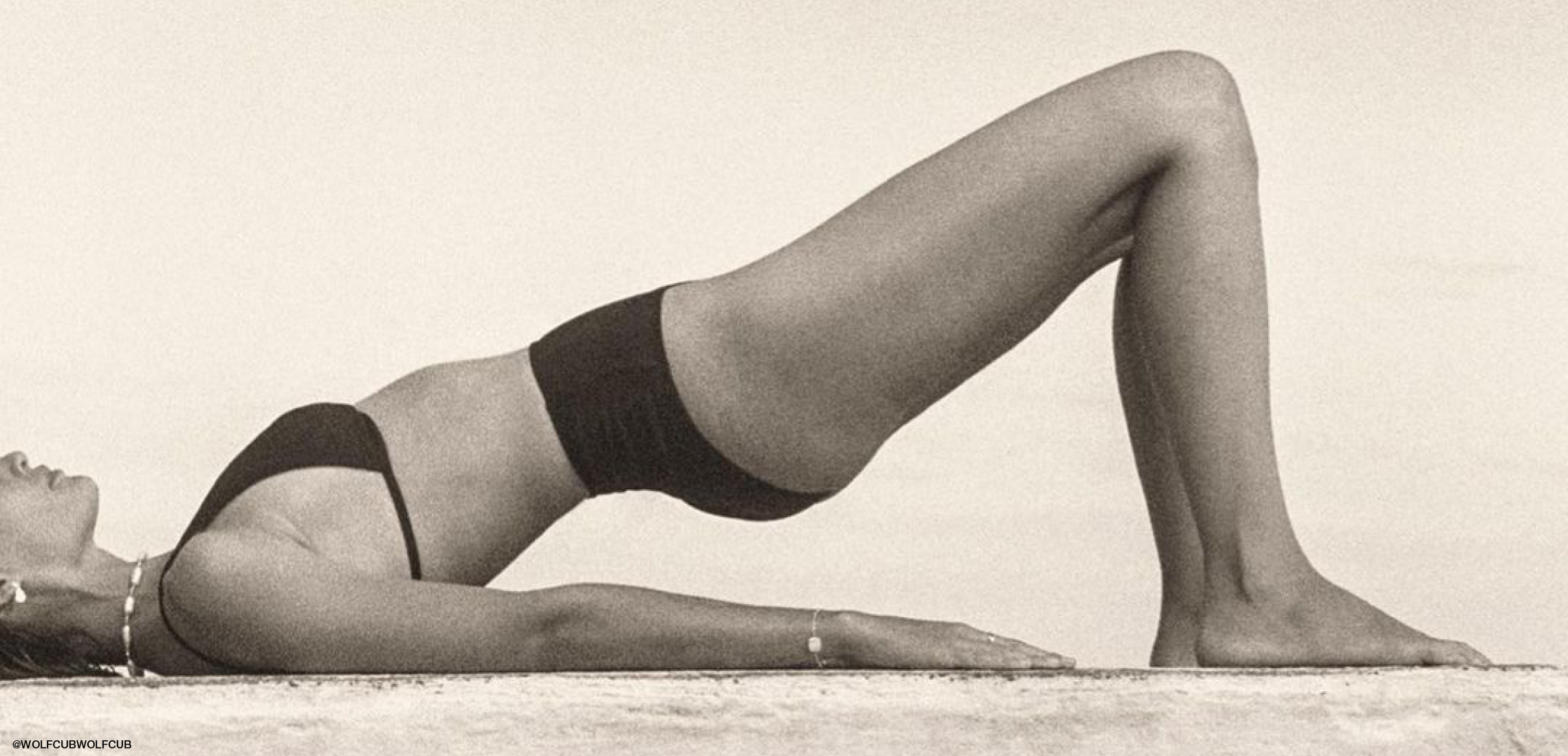 Stretch It Out At Brisbane's Best Yoga Studios
Namaste, all day
---
Ready to pretzel yourself in astavakrasana? Need time to om the day's worries away?
However you like to downward dog, Brisbane's slew of bespoke yoga studios are ready to welcome you with open arms. 
While the ancient practice of yoga may be centuries old, when it comes to modern-day movements, studios all over are adapting their classes to suit today's world. So, whether your inner-yogi prefers hot, slow, stretchy or spiritual, you'll be kicking off your shoes and rolling out your mat at Brisbane's best yoga studios in no time. Namaste.
Did we miss someone from the list? Let us know here!
TotalFusion
Chermside, Mt Gravatt, Newstead
Completely let go of whatever doesn't serve you while you bend and stretch into total physical rejuvenation. TotalFusion is the home of Zen, offering an array of classes that will nourish your mind, body, and spirit. Build strength and balance in the TotalFlow classes or fast track your way to flexibility in the Vin Yin classes. Warm up in the heated classes that will help you deepen your breath, release your joints, and lengthen your muscles, or slow down with restorative yoga – the perfect introduction to the world of meditation. If you really want to up the ante (literally), TotalFusion also offers aerial yoga classes that will have you playing with gravity, with all yogi levels welcome.
SoHo Yoga
Grange
Translating to "soul home", SoHo's serene, boutique yoga space is the perfect place to roll out your mat and enjoy a little well-deserved breathing space. Their light-filled studio is a relaxing, calming environment where everyone feels welcome, and anyone can take time out to nurture their soul. With 35 classes offered per week, plus additional at-home class options, you'll be able to find your inner yogi in no time. Their highly qualified instructors lead all levels of practice, and encourage participants to make time to relax, recharge, and restore the body, mind, and spirit.
myDrishti
Newstead
Reach your balance at this grounded, holistic yoga sanctuary. Focusing on breath work, physical asana, and philosophical and metaphysical practices, the team of dedicated instructors at myDrishti are passionate about equipping every student with techniques they can apply to their everyday life. From newbies to gurus, the diverse range of classes on offer will have you finding inner-peace while you stretch and strengthen. A truly nurturing environment, this space is a sensory experience harnessed through traditional yoga practices. Time in the studio is a respite from your day-to-day hustle, and you'll love the calming, warm, welcoming feeling.
Bend + Fly
West End
Endorsed and loved by Style!
Let your fitness goals take flight at Bend + Fly, where aerial classes are their star attraction. Featuring the magical combination of aerial and yoga, this studio offers the ultimate workout. Suspending yourself from the ceiling in a silk hammock, a class here puts the fun back in fitness. Experience the joy of flight and weightlessness through this movement, while building your strength and mobility. Also on the cards is hot yoga, traditional yoga, and aerial fitness classes. A light-filled studio, Bend + Fly is a serene place to feel alive.
Stretch Yoga
Brisbane City
Hatha, Yin, Vinyasa and Power Vinyasa – whatever your yoga flavour, this city studio can dish it out. Perfect for beginners and yogi masters alike, this studio will help you achieve basic poses, then progress you up to more advanced movements when you're ready. With a vast number of classes on their timetables, there's no excuse not to give it a go.
Bikram Yoga Brisbane
Nundah, Woolloongabba
Twenty-six poses, 90-minutes, 40 degrees. Feel the heat as you slowly move through holding postures, and concentrate on breathing into each deep stretch. In doing so, your body will work at a different intensity, and you'll thrive in the challenge. Promoting the practice of willpower, focus, and determination, Bikram is as addictive as it is sweaty!
https://www.instagram.com/p/Cbex2fvNppm/