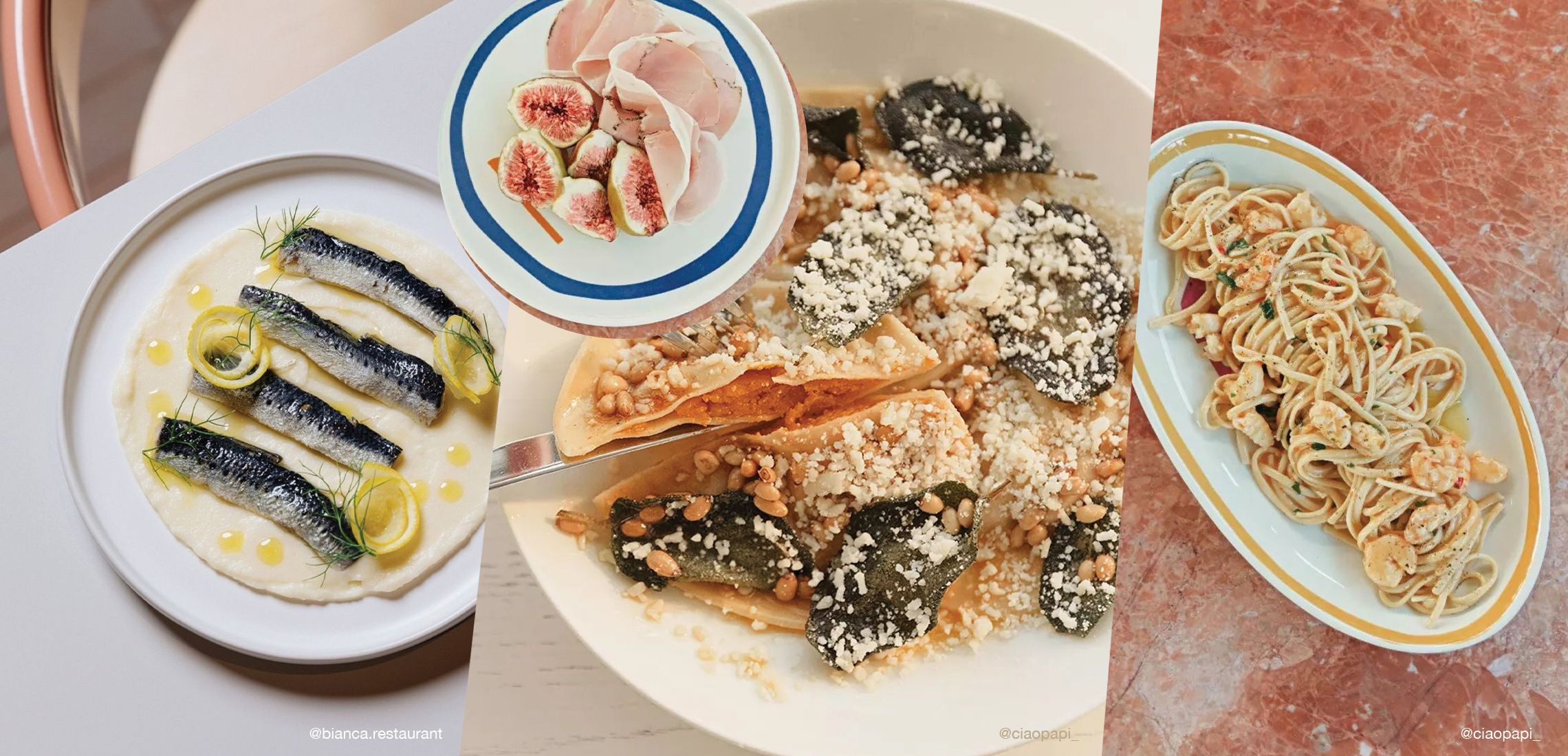 Prego! We're Serving Up Brisbane's Best Italian Restaurants
Meals to make you say "mamma mia"!
---
There's inspiration aplenty in the birth country of our favourite comfort carbs, and Brissy restaurateurs have brought the boot down south. 
Honouring tradition with homemade pastas, innovative ingredients, and Nonna-worthy pizza bases, Brisbane is home to some of Australia's best Italian restaurants. Whether you're after contemporary fine-dining fare or family filled trattorias that haven't changed in years (and never should!), Italian cuisine has perfected wholesome everyday eating.
So, dig in, and eat your way through the regions from the famous coastal plates of seafood spaghetti and rustic margarita pizzas, to traditional Florentine T-bones. 
Put your passport away and grab your pals, because this is your one-way ticket to the land of red wine, delicious carbs, and good times. Prego!
Did we miss someone from the list? Let us know here!
Antica
Wilston
Any Brisbanite who fancies a slice is likely familiar with New Farm's beloved Pizzantica, which now has a new home in Wilston. Antica Pizzeria is serving up the finest traditional southern style pizza around town, using an oven imported directly from Italy to satisfy our consistent cravings. The delightful menu of antipasti, cured meats, pastas, and a whole 'lotta pizza is a crowd pleaser, keeping locals coming back for more. The casual atmosphere is the perfect host for impromptu date nights or long overdue catch ups, with gorgeous mosaics and a cosy ambience. Powered on family love and a passion for divine Italian food, their signature long pizza is a must try – one half tomato, burrata, and balsamic pearls; the other fig, honey, and goat's cheese. Buon appetito!