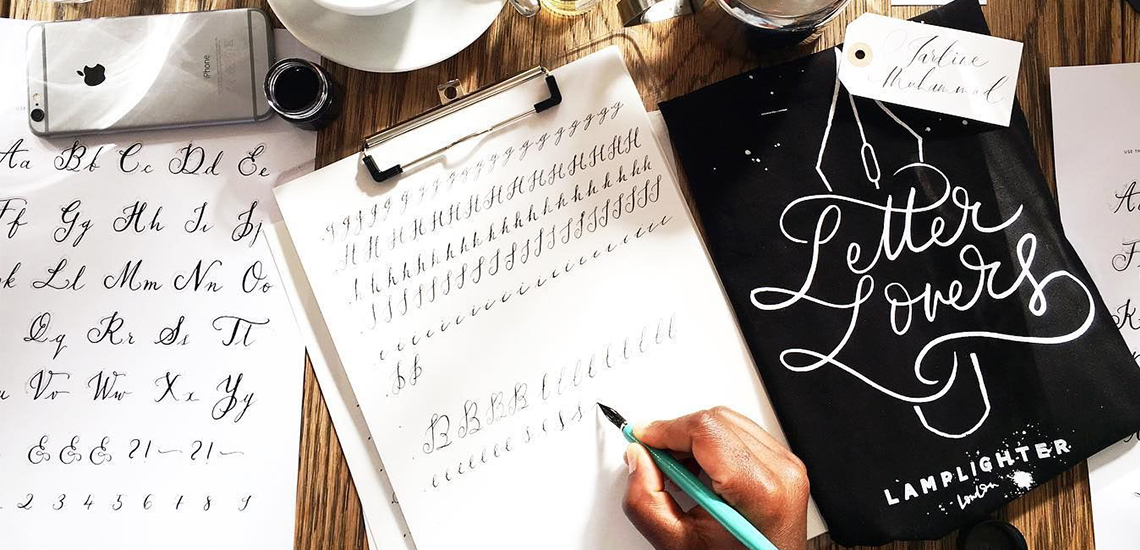 9 Brisbane Workshops To Check Out If You Want To Learn A New Skill
And then impress all your friends!
---
We don't know about you, but we have a tendency to scroll through our Instagram and Facebook feeds, see people doing and creating cool things, think to ourselves "I wish I could do that", and then continue scrolling on.
If, like us, you're sick of wistfully double-tapping photos of hand embroidered cactus and videos of friends learning new skills, we're here to help you out with a list of 9 workshops in Brisbane where you can get crafty and learn something new. From pottery classes to flower arranging, burlesque to improv, these are the Brisbane workshops we're hitting-up!
Hidden away in a lush and airy warehouse in Newstead, Mas & Miek is a pottery and ceramic studio that allows you to get muddy and messy in the name of DIY. They offer a full range of classes, such as throwing, hand building and glazing, as well as open studio sessions for more advanced students. If you're a total newbie, their 8-week hand-building course will allow you to get a hands-on look at all the fundamental skills. Whether you're an avid pottery enthusiast or a beginner who's never sat down at a wheel before, this mother-daughter studio is a fantastic place to create your next piece.
Only T's tee parties are an awesome, crafty experience that is best enjoyed with friends! As part of each two-hour session, you'll get to screen print your own shirt, make a sweet little concrete planter (perfect for those succulents we know you've been hoarding), and take them home in your own carry bag. Guests are welcome to BYO their drink of choice, which only makes the party more fun.
https://www.instagram.com/p/BgNtHQLFxyl/
What do Amy Poehler, Kristen Wiig, Donald Glover, Tina Fey, Aubrey Plaza and Keegan Key have in common? They all started in improv! If you've been toying with the idea of trying improv for yourself, you need to check out the team at Big Fork Theatre. As one of Brisbane's most popular improvisation and sketch comedy troupes, Big Fork Theatre offers regular shows, jams and classes in order to help grow the improv scene a greater comedy community within Brisbane. Adopting the American style of improvisation and sketch, founders of Big Fork have been trained by the likes of Upright Citizens Brigade, Theatre Chicago and The Second City – and in case you didn't know, that's a pretty big deal. They offer a range of different classes, but we suggest you try out their Improv Fundamentals course that takes place every Monday for 6 weeks – their next term starts August 13!
If you've ever seen one of those enchanting Instagram videos of someone doing brush lettering, you'll agree that it's pretty mesmerising. The sweep of the pen, the gentle pressure on the down stroke, the final flick – it all results in handwriting that looks perfect. If you've ever wanted to try this for yourself, you need to checkout Pixiedust's calligraphy, brush lettering, and embossed lettering workshops. Each workshop is perfectly structured to give you all the skills you need to create your own stunning pieces, as well as a comprehensive overview of the correct tools and techniques.
Discover your inner pin-up doll with the extensive range of classes on offer at the Bombshell Burlesque Academy! Whether you're looking to gain a little extra confidence, make friends, get some exercise, or just embrace your inner kitten, the welcoming and loving team at Bombshell Burlesque Academy will be your guiding light. With a range of class options catering from beginners to advanced, their one-off classes and weekly workshops will teach you the art of tease one step at a time.
If you can't pick just one skill to learn, why not do them all? At Work-Shop, you can. Work-Shop is a creative concept that connects you with a bunch of skilled, creative minds all over Australia. From macramé weaving to tea blending, water painting to embroidery, their extensive range of classes cover every DIY craft you'd want to learn (and then even more!). How about a pickling workshop with the team behind Picklehead? Or a polymer clay jewellery workshop with Enka Studio? If you want to learn about how to build your own website, make sausages from scratch, craft a hand-bound journal or learn about houseplant propagation, they have hundreds of classes to choose from.
If you're a weapon on the Retros dance floor, why not take things up a notch and sign up to one of the Mad Dance House classes? Whether you're into ballet, breaking, hip-hop foundations, jazz funk, salsa or any other style, you're guaranteed to find a class to suit at MDH. With teachers who have made their mark on the industry, you'll benefit from the skills of a seasoned professional as you elevate your skill and discover something new. Their studio is located right in the CBD making it easy to fit a class in any time of day.
From kokedama classes to terrarium workshops, the wonderful team at The Soul Pantry have been feeding our creative spirit for years now. If you consider yourself a bit of a green thumb, their range of creative classes will help you learn more about styling, propagating, nourishing and growing your own plants, as well as all the stylish ways you can store them. They have a very hands-n approach to all their classes and supply most or all required materials. This means you can spend less time fretting and more time practising your new skills!
Alternatively, if you can't get out to a workshop or you just want to learn something new from the comfort of your own sofa (no shade – we totally appreciate a good lounge sesh, too) then you should check out the range of classes on offer at Brit + Co. While it is an American platform (so watch out for the exchange rate!), their wide range of classes cover everything from illustration to photography, how to use Adobe Illustrator and create a winning Instagram strategy, and everything in-between. When you sign up for a class, you get lifetime access to the content, exclusive student resources (such as Photoshop presets and templates) and a complete lesson plan. Everything you need to know about the class (including the time it takes to complete, suggested skill level, and content of the class) is easily available before you sign up – this makes it easier than ever to make sure you're selecting the right class for what you want to learn!
Liked this? You'll love these!
1. We Interviewed Some Of Brisbane's Most Famous Doggos
2. Sweat It Out With 4 Of Brisbane's Best Fitness Classes
3. Where To Go In Brisbane When You Just Want To Dance